Bounty Builder Series Returns to PokerStars With $20 Million Guaranteed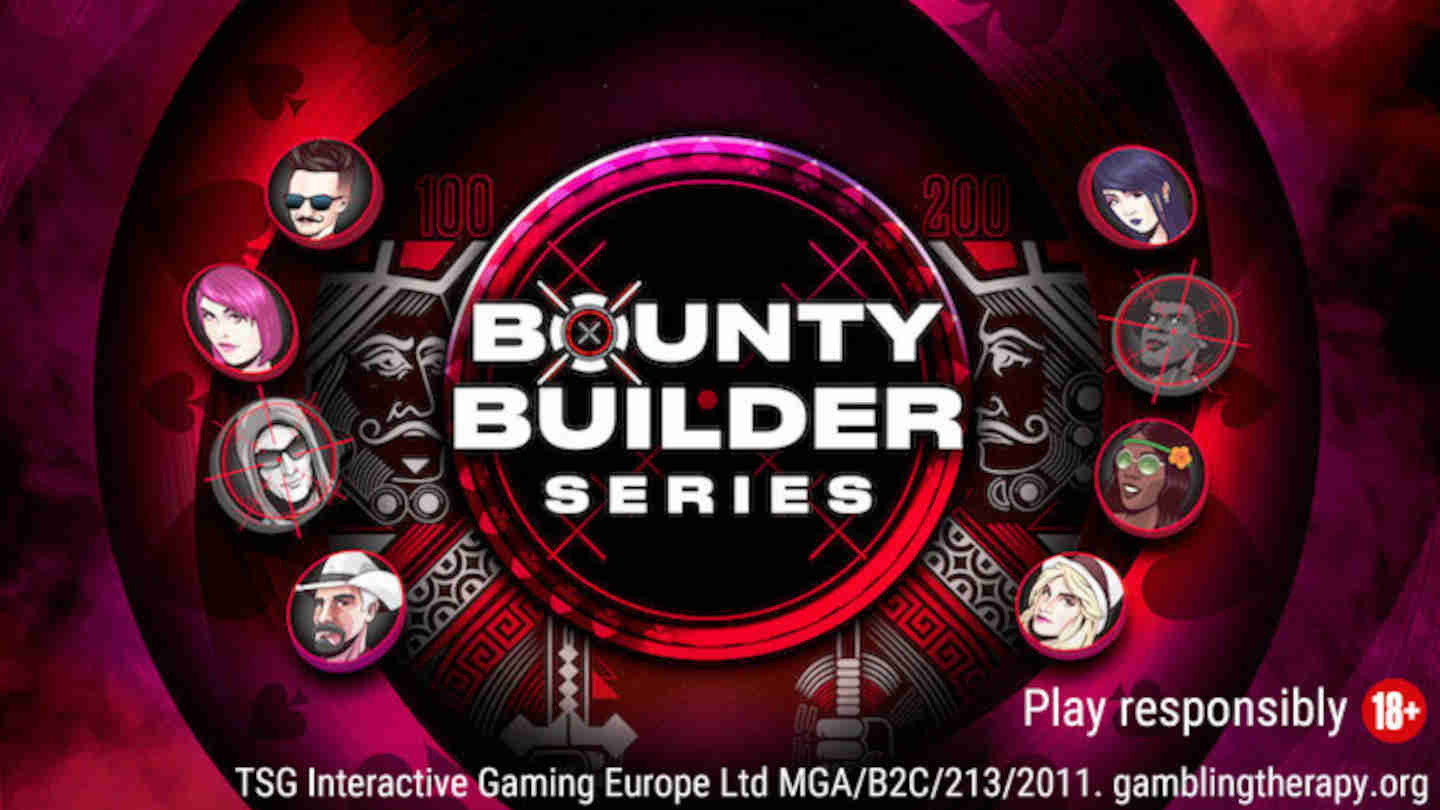 2 minutes
Last Updated: November 13, 2023
PokerStars' Bounty Builder Series has become one of the more popular events on the platform. It regularly sees tons of action, a great lineup of events, and very rewarding guaranteed prizes.
This edition of the Bounty Builder Series will run from October 15 until October 30, 2023. The two-week series promises amazing prizes for those involved, as PokerStars players will fight for their share of a whopping $20 million in guaranteed prizes.
There are 169 events spread over the two weeks, looking to provide action for everyone's pocket, as the buy-ins range from as low as $5.50 up to $1,050.
Bounty Builder Series Highlights and Guaranteed Prizes
In a schedule announcement that went live on October 9, PokerStars outlined the detailed timetable for each of the 169 events.
Staying true to its proven format, every event in the Bounty Builder Series is a progressive knockout. Each player has a bounty, and knocking off an opponent gets you half of their bounty and increases your own.
Certainly, among the most exciting events are the two Bounty Builder Series Sunday Million tournaments that will run on Sunday, October 15 and 23. Both offer a $1 million guaranteed prize pool, with one event having a $109 and the other a $215 buy-in.
Besides the two Sunday Millions, the series will feature two Titans Events, each with a guaranteed prize pool of $400,000. These two events have a $5,200 buy-in and will be taking place on October 15 and 29.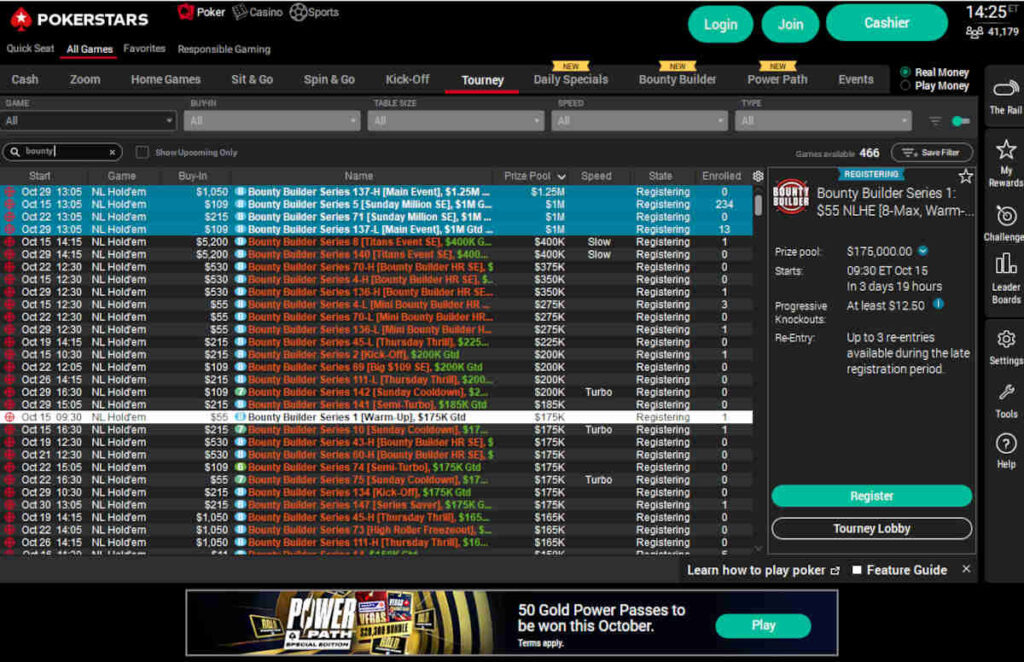 The Bounty Builder Series begins on October 15 with a $55 NLHE "Warm-Up" event. The very first event is not the one to skip on, as it has a guaranteed prize of $175,000.
The closing event of the series starts on October 30. This tournament, which has a $109 buy-in, is in the 7-Max and hyper format, closing the series in style with an action-pumping finish.
While the closing event's $80,000 prize pool isn't among the top in the tournament, it is more than a proper send-off to this two-week spectacle.
Two Main Events Lined Up
What makes this Bounty Builder Series so special is that players get a shot at not one, but two main events during the tournament.
On October 29, the second to last day of the series, these two NLHE events will kick off simultaneously.
The two main events will both feature an 8-Max format. The first event has a guaranteed prize pool of $1 million and a $109 buy-in.
The second Main Event is tailored more towards high rollers, with a $1,050 buy-in. This Main Event comes with a guaranteed prize pool of $1.25 million.
Two Weeks of Non-Stop Action at PokerStars
The PokerStars Bounty Builder Series is right at our doorstep and is one event that no poker fan should miss out on.
With a massive selection of events and a $20 million guaranteed prize pool, there's enough format and buy-in options to fit any player's requirements.
Whether you're always looking for new and exciting high-stakes tables or just want to start off your online poker experience, the Bounty Builder Series offers something right up your alley.
To top this off, PokerStars also offers exciting perks to all of its new player, including a generous sign-up bonus that will provide an added boost to your bankroll.
To make sure you don't miss out on the exciting Bounty Builder Series, sign up with PokerStars today, check out the schedule, and get in on the action!