What to Expect from PokerStars in 2023 & Beyond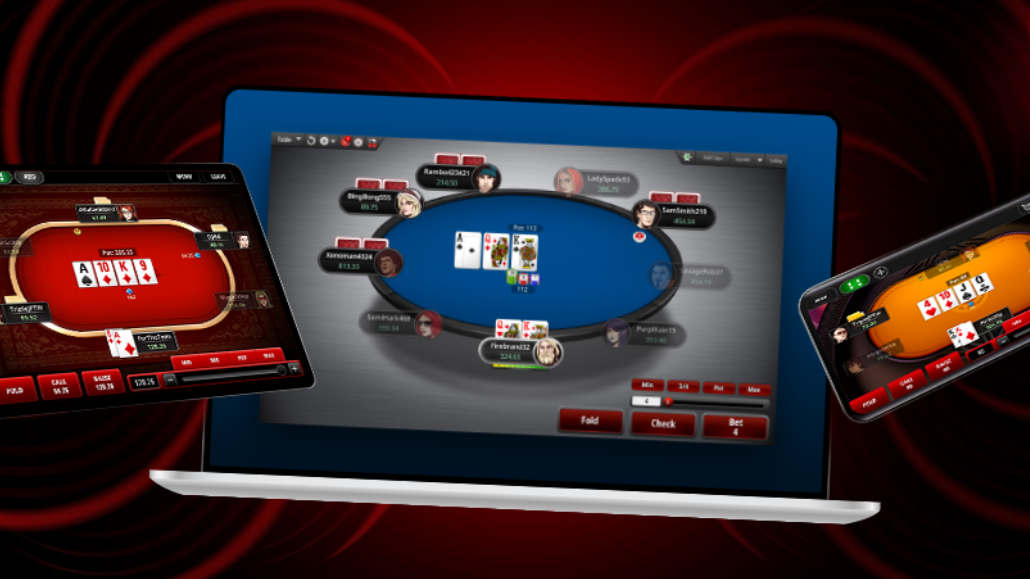 4 minutes
Last Updated: November 6, 2023
2023 has already been a great year for poker both live and online, with numerous live poker tours coming completely back to life, online poker games thriving, and TV poker being livelier than ever.
With the pandemic now completely behind us, major brands in the poker industry have been looking for ways to take back and grow their market share, and few have been in spotlight more than PokerStars.
The online poker giant, now owned by the massive Flutter Entertainment, has been making strides in both online and live arenas and taking the fight back to GGPoker in the race for the title of the biggest and best online poker sites around.
We take a look at what PokerStars has done so far and try to predict what we can expect from the operator in the rest of 2023.
#1 – Huge Online Poker Events
If there is one thing that PokerStars has been doing amazingly well for years, it is their ability to throw huge online poker events time and time again.
With the massive 17th Anniversary Sunday Million right around the corner, it is clear that the operator will not be giving up on such plans.
It seems that 2023 will once again be a year of record-breaking tournaments at PokerStars.
The $7.5M GTD 17th Anniversary #SundayMillion takes place on Sun, March 26th and there are tons of routes to win a seat for less than the $215 buy-in.

♠️ Fast Track from $1.50
♠️ MTT satellites from freebuy / $1.10
♠️ Sit and Go qualifiers from $1.50
♠️ Spin & Go's from $0.50 pic.twitter.com/IsNvvbVcew

— PokerStars (@PokerStars) March 16, 2023
From standalone events like this to major tournament series such as WCOOP, SCOOP, and TCOOP, PokerStars will continue to exist as one of the two leading places for tournament grinders worldwide.
With PokerStars expansion into new markets, such as those in the US and Canada, the operator will also keep running new tours for players in these markets exclusively with great success.
#2 – Record-Breaking Live Tournaments
No other online poker operator has successfully sponsored as many live poker events over the years as PokerStars, and this is a trend that's not about to change in 2023.
Just days ago, PokerStars threw the largest ever EUREKA Poker Tour event in Rozvadov, with nearly 900 more entries than the second-largest event on the Tour, suggesting a significant increase in interest for mid-stakes live poker.
Germany's Jörg Schneegass overcomes a tough poker year with EUREKA Rozvadov victory for €187K.

👉 https://t.co/h3JLAaTvTM
👉 (UK readers) https://t.co/rO6ZzvGi6z pic.twitter.com/kf6ecizrD5

— PokerStars Blog (@PokerStarsBlog) March 20, 2023
With LAPT, APPT, and potentially even NAPT making a comeback in 2023, there is no telling how big PokerStars live poker events could get in 2023.
In fact, this could very well be the biggest year for live poker ever, with PokerGO and other media outlets also pushing live poker in a never-before-seen fashion.
PokerStars have made it clear that they intend to push live poker heavily in 2023, and the re-introduction of non-European tours along with the launching of new EPT stops have all been clear steps in this direction.
#3 – Further Evolution of Stars Rewards
When it comes to loyalty and VIP rewards, PokerStars has had a turbulent history. The system has undergone many changes, going from the days of Supernova and Supernova Elite hunters to the more equitable rewards distribution system in recent years.
The operator has recognized the need to reward loyal players more recently, which led to the introduction of the monthly and the weekly poker challenges, which have been awarding another 10 to 40% in rakeback to the regular players on the site.
While this new addition to the PokerStars Rewards system has been welcomed by the community, the operator has continued to tweak it to try and find the best formula for everyone involved.

In a number of markets, PokerStars have changed the way their challenges work and experimented with shorter goals and easier to meet quotas for smaller stakes players.
In either case, we can expect Stars Rewards to continue changing, in addition to a number of other promotions which will add tons of value to PokerStars players across the board.
#4 – Qualifiers Galore
PokerStars has been the go-to platform for players looking to qualify for major live events for many years, and it will continue this trend across 2023.
Already, PokerStars is running simultaneous satellites for tours across Europe, Asia, and South America, and the number of guaranteed live packages being given out only seems to be going up each month.

With so many live events already announced under the PokerStars brand for 2023, live action will be basically non-stop, and so will the qualifiers for such events on the online platform.
Regardless of the part of world you live in, all you need to do is log into your PokerStars client and you will be able to find satellites for live events coming soon in your geographical area.
#5 – New Poker Games and Tournament Formats?
Online poker has evolved greatly over the years, with a number of new games and poker formats introduced in recent years to spice things up and keep poker interesting to the wider audiences.
Formats like Spin & Go, PKO, and Mystery Bounty have thrived at PokerStars and we can expect those to only keep flourishing in 2023.
Likewise, poker games such as Five Card Omaha or Short Deck Hold'em have been gaining traction and becoming more mainstream by the day.
It is not clear which of these games and formats will dominate 2023 or which new poker games might appear in the PokerStars lobby this year, but it is clear the operator will never stop innovating.
With all the game types and formats currently available at PokerStars, addition of new ones may seem redundant, but we can certainly expect current formats to keep evolving and some new games to appear in the later part of the year as well.
There is a lot of exciting action all over the shot, so make sure to register for your account and become a part of one of the largest poker apps out there!