Social Gambling Online – Should You Jump On This Train?
7 minutes
Last Updated: August 19, 2021
With the popularization of online gaming platforms and social media networks over the past decade, a new form of gambling has gained a lot of tracking among gambling enthusiasts. It's called social gambling.
So, what is social gambling, and is it worth trying out?
If you're having doubts whether you'll enjoy these games or if they'd be a complete waste of your time, read this page and find out everything you need to know about social gambling.
What is Social Gambling?
If you research the term online, you can quickly find various definitions of social gaming. However, the problem is that these definitions vary from website to website and as a newbie, so much contradictory information can be confusing. So, what is social gaming in its simplest, purest form?
In simple terms, social gambling is all gambling that you do on a free-to-play platform.
In most cases, this is done on a social network platform or a particular social gambling site. The most clear-cut examples of this are the casino-like games you can play on Facebook, such as Zynga Poker and other free-to-play slot games.
These types of games are also called social gambling games because they include at least one form of social interaction. Most notably, this consists of the distinct element of playing with other players and inviting other players to participate in the same game with you.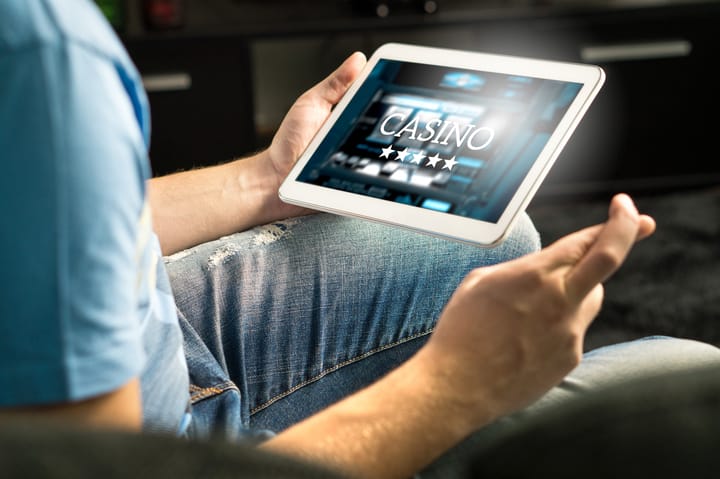 Not only this, but you can also share your results with your friends and followers and post achievements on your social media profile.
How is Social Gaming Legal In Areas Where Gambling is Forbidden?
Social gaming is very close to traditional gambling in one crucial aspect – it can be extremely addictive if you're not careful.
With that in mind, it's completely legitimate to ask the question – why is social gambling legal even in countries and regions where gambling is illegal?
There have been many debates over the previous few years regarding social gambling's legality, but no legislation has been made anywhere in the world.
Companies and authorities are avoiding doing so because social gambling and classic gambling forms also differ in one important term – in real gambling, you're playing for the prospect of winning a real-money prize.
Oppositely to this, in social gambling, you don't necessarily need to put your money on the line to win actual prizes, and any money you put in to buy extra chips of features is purely to enhance your gaming experience.
How Do Social Gambling Games Make Money?
Of course, while you can enjoy any social gambling game absolutely for free, it doesn't mean that the companies aren't making money from these games.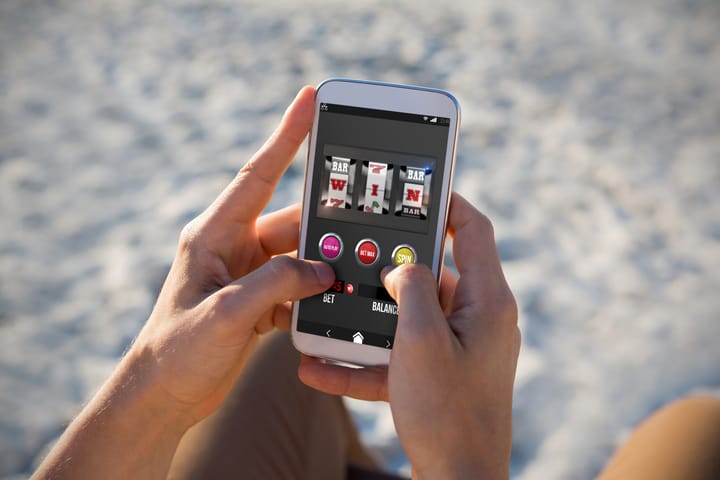 As players share their successes and invite others to join, a game quickly becomes self-sustaining and builds up a user-base. With a significant player base, here's how every social gambling game may earn money:
Virtual Goods – Nearly every social gambling game allows you to purchase more virtual money, coins, or power-ups that will enhance your experience or help you progress quicker through the levels.
Advertising – Everyone who's ever played a mobile game knows just how standard ads are on the platform. With social gambling, this is a bit more nuanced but still very present in most games.
Lead Generation – Utilizing the full power of social networks, social gambling games often encourage you to generate leads for them and invite other players in return for virtual gifts or in-game advancements.
So, even though social gaming apps don't take in direct deposits, they have a variety of ways to earn money and make them profitable for owners and developers.
Reel Stakes Poker Social Gambling App
There are hundreds of social gambling apps out there, but let's take Reel Stakes Poker as an example since they stand out from the bunch for several reasons.
First of all, this is an exciting and entertaining app based on the rules of five-card poker.
Players play the game and try to make the best possible poker hands to increase their stack size.
They can then use their winnings to spin the bonus reels to try and win even more play money or, potentially, real-world prizes such as gift cards.
Every month, Reel Stakes Poker dishes out more than $10,000-worth of actual prizes.
Featuring different mini-games, challenges, and leaderboards, the app creates even more opportunities to have fun, compete against others, and win virtual currency and real-world prizes.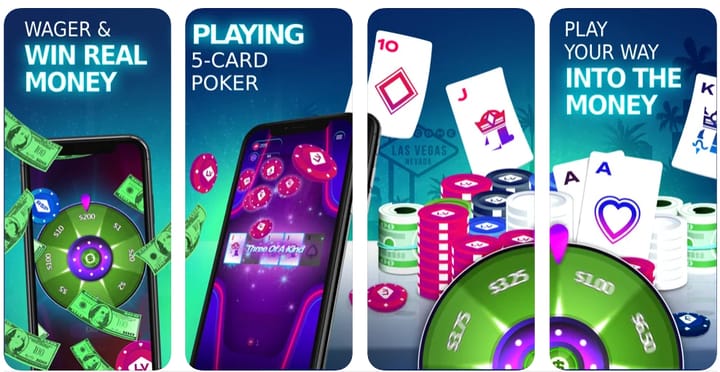 As far as social gambling apps go, this one ticks all the boxes. The only downside is that it's currently only available on iOS-powered devices. Hopefully, an Android version will be coming soon as well.
Reel Stakes Poker for Real Money
Although primarily a social app, Reel Stakes Poker offers players a chance to play for real money. Even though they cater to US customers, the company has found a way to make things perfectly safe and legal in quite a few states.
If you're wondering how this is possible, the answer is – horse racing!
Players can deposit real money and use it to place wagers on the bonus reels with a chance to win real cash. Results are not determined by any RNG, though, but instead by the results of horse races.
Since horse racing results are used, the app is completely legal in about two dozen states, including AL, CA, DE, KS, MI, NM, NY, OH, TN, VT, and WY.
The real money bit is completely optional, though.
Players can use the app for free, enjoy the games, and even win prizes of actual value without any deposits. But, for those looking to add some spice to their experience, there is this option as well.
You can try this game and get your app here.
Pros and Cons of Social Gambling
Like all kinds of games, social gambling has both pros and cons attached to it, so let's take a look at the main point so that you understand what you are getting yourself into if you decide to try it.
Advantages of Social Gaming
Social gambling games are played by tens, if not hundreds of million people worldwide. With this being the case, you can suppose that they offer many benefits to those who play them. Here are some of the most significant advantages of social gambling:
Free Entertainment – The best and most obvious reason you should consider venturing into social gambling is that it can be completely free if you don't want to spend any money. You can play some slots or a few hands of blackjack without buying any extra features and still enjoy unlimited fun with no financial obligation.
Legal and Fair – Even though you're not playing for real money, you still want to know that your games are fair and random. With that in mind, all legal social gambling sites must adhere to strict regulations and operate above board, the same as any real money casino.
Accessible and Always Improving – Social gambling games are easily accessible across all platforms and devices. They don't require a complicated registration process or any deposits to play.
Always Improving – Social gambling games are continually evolving and improving. Just because you're playing for free doesn't mean that the games will be poorly designed. If you stick to the top social gambling developers, you'll be surprised just how well-designed these games are.
Clearly, there are quite a few upsides to social gambling that don't necessarily immediately come to mind when thinking about this aspect of the iGaming industry. But, even without real money involved, there are still certain downsides to this activity.
Drawbacks of Social Gaming
Of course, just like the games in real money casinos, those available on social gambling platforms also come with specific disadvantages you should be aware of before playing. Let's take a look at the biggest cons of social gambling:
You Can't Win Anything – Social gambling games are a good choice if you want to play for free and aren't in it to win any real money. You can't win any tangible prizes, real money bonuses, or anything you could withdraw and profit from when playing social gambling games for the most part. Of course, there are some exceptions to this rule, but it is something you need to take into consideration.
Quality of Games Can Vary Significantly – When playing social gambling games, you might not have the full array of diverse casino games you can find in real money casinos. What's more, the quality can vary significantly, and many games simply aren't worth your time.
It boils down to personal preferences and expectations. The social gambling area is still not as advanced as its real-money counterpart, although recent trends suggest that things are going in the right direction.
Is Social Gambling Worth Trying Out?
Social gambling platforms come with distinct features that suit some players and not others. In the end, only you can determine whether these games are worth your attention.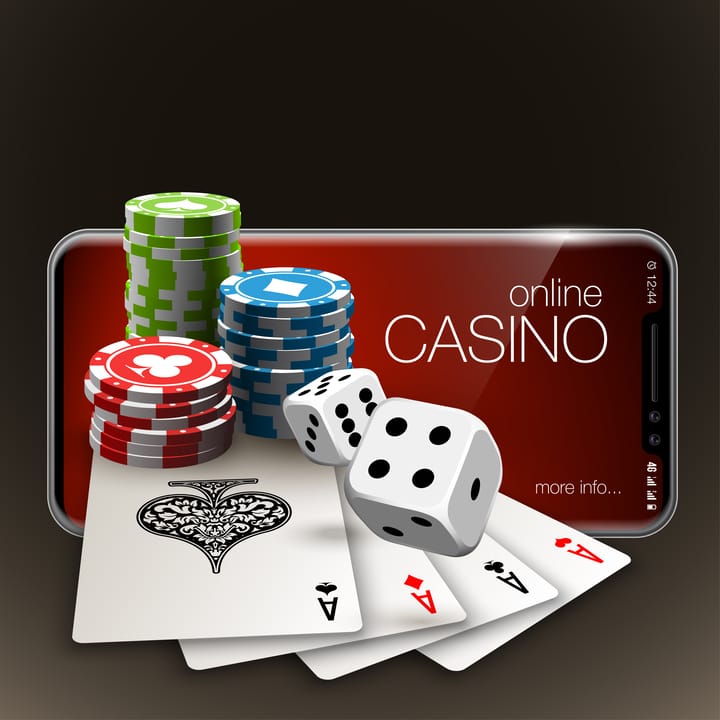 Hopefully, this detailed page has helped you decide which way you want to go. If you've decided to try out social gambling games, make sure to play responsibly, and you'll undoubtedly have a great time playing and socializing.
One final thought we'll leave you with is that social gambling platforms can also be a great environment to learn the ins and outs of popular games like 3 Card Poker without putting anything on the line.