Spider Solitaire Rules – Learn How To Play A Fun One Person Card Game
There are numerous variations of card games that you can play on your own. As a group, they are referred to as solitaire card games, as you are the sole person playing and aren't competing against anyone but are rather trying to "defeat the deck."
In this article, we'll look into Spider Solitaire, a very popular variation from this group that owes a lot of its popularity to being one of the default games delivered as a part of earlier Windows installations.
As far as the rules are concerned, learning how to play Spider Solitaire isn't too hard.
However, this is one of the more demanding solitaire games, which means every single round will be a challenge and provide you with a lot of fun.
Play Spider Solitaire Online for Free
Having fun with Spider Solitaire? Play a game of Freecell!
If you are still looking to set this game at home or want to learn solitire rules or how to actually play it, make sure to read all of the info below.
Glossary:
Tableau: the gaming area containing 10 columns with 54 cards at the start of the game
One Suit Spider Solitaire: cards can be arranged in descending order regardless of suits and colors
Two Suit Spider Solitaire: columns can only be completed with cards of the same color
Four Suit Spider Solitaire: columns can only be completed with cards of the same suit
Empty spaces: columns with no cards remaining that can be used for the temporary placement of cards or builds
Builds: groups of cards arranged according to the rules (i.e., 9, 8, 7)
Spider Solitaire Card Game Preparations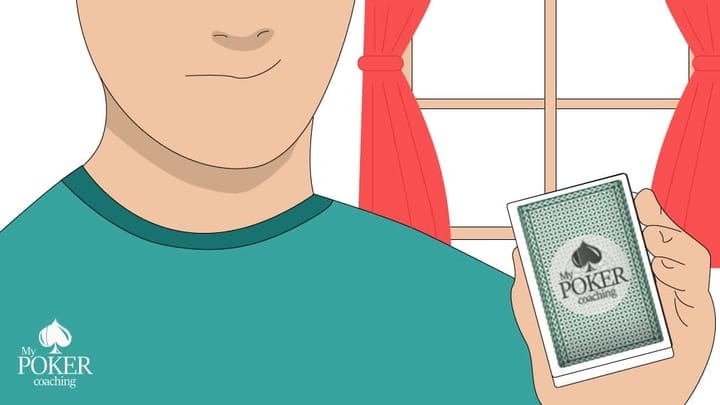 Unlike regular solitaire, the Spider Solitaire game requires two decks of playing cards. You'll need to remove jokers before you start, as these aren't used during the play.
Other than this, you'll need a fairly spacious playing area because of the original setup. A regular desk should do the trick just fine.
That's pretty much it. You'll all set to play Spider Solitaire!
Spider Solitaire Rules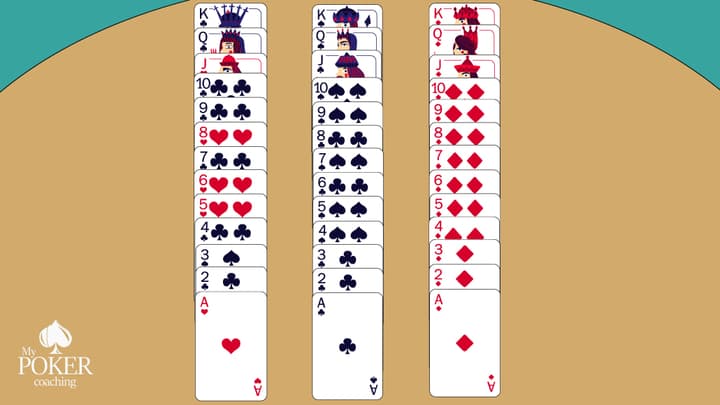 Spider Solitaire rules are quite straightforward, and you'll likely figure them out after only one or two games.
The challenge isn't understanding how the game works but rather figuring out how to make the best moves to achieve the final goal and complete the game.
The Objective of Solitaire Spider
The objective of the Solitaire Spider game is to arrange all cards from both decks into descending columns, starting with a king and ending with an ace. If you manage to complete the game, there will be eight finished columns.
There are three difficulty levels you can choose to play Spider Solitaire regarding what constitutes a completed column.
One Suit Spider Solitaire Game: a column can be completed with any cards in descending order, regardless of suit or color.
Two Suit Spider Solitaire Game: columns can only be completed using cards of the same color.
Four Suit Spider Solitaire Game: Columns can only be completed using cards of the same suit (like poker hands).
If you're just learning Solitaire Spider rules, the first version is where you should start. As you become better at it and regular games become boring or too easy, you can graduate to the second and eventually reach the third level.
Card Values in Spider Solitaire
In Spider Solitaire, cards have their natural values. Aces are only counted as low cards, though, so they can only be used at the bottom of a sequence.
Dealing Cards in Spider Solitaire Card Game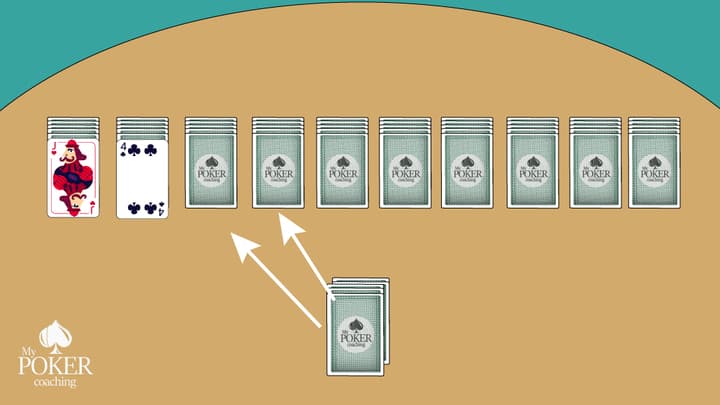 To start a Solitaire Spider game, you'll first need to shuffle two decks of cards together. Give cards a proper shuffle as you don't want them to stick together if you've just opened new decks or have completed a game.
When you're done shuffling, start by placing ten cards, face down, one next to the other, onto the table. When you have ten columns, repeat the process by placing another card face down on top of the first card, starting with the leftmost column.
Do this three more times so that there are five cards in each of the ten columns.
Finally, you'll add four more cards to the first four columns, but these four cards are dealt face up. Then, proceed to turn over the top card for the remaining six columns, so you'll end up with a setup such as this.
The rest of the deck is played on the side or above the dealt cards, and the play can start.
How to Play Spider Solitaire Card Game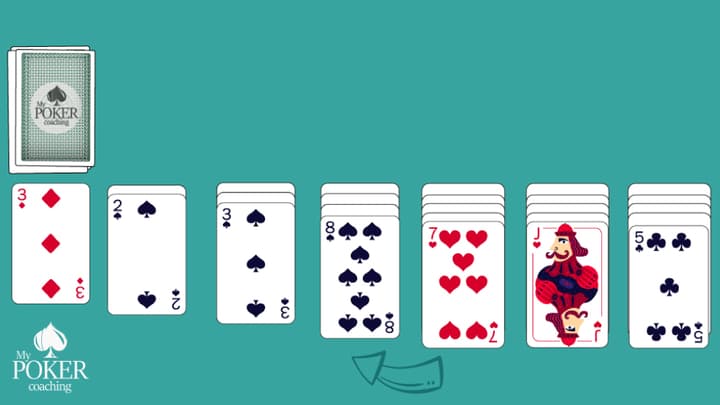 Now that you have the basic setup, you can learn how to play Spider Solitaire. As mentioned, the goal of the game is to arrange cards in columns from a king to an ace, and you'll achieve this by moving cards around.
Spider Solitaire rules are quite simple as far as moving cards are concerned.
You can move a single card from any position to a different position if the card helps continue the sequence (i.e., you can move any 5 on top of any 6, but you can't move an 8 on top of a 7).
You can move groups of cards as well if they meet this condition (i.e., you can move a sequence of 6, 5, 4 on top of any 7).
When playing more difficult variations, you can still move single cards in any way you want. However, groups (builds) can only be moved if they are of the same color or the same suit as the destination card (depending on the variation you're playing).
When you move all cards blocking the face-down card in a particular column, you will turn that card over, opening new possibilities.
When you run out of legal moves in a game of Solitaire Spider or don't have any moves you're happy with, the deck comes into play.
At every point, you can bring in a brand new row of cards by taking the deck and placing one face-up card on top of each column.
Every time you complete a column, it is removed from the game and put on the side. Removed cards no longer participate in that particular round.
If you create an empty space at any point during the play (i.e., there are no cards left in one of the column spaces), you can use that space to temporarily place single cards or builds to open up more possibilities.
The play continues for as long as you have legal moves. If you run out of legal moves at any point, the game is "closed," which means you lost.
If you manage to arrange all cards from the decks into full eight columns, you win, and that's all there is to it.
To play a more competitive version, try the Spider Solitaire game on Solitaired. They have a game of the day with a leaderboard to see how you rank against other players.
Spider Solitaire Strategy & Tips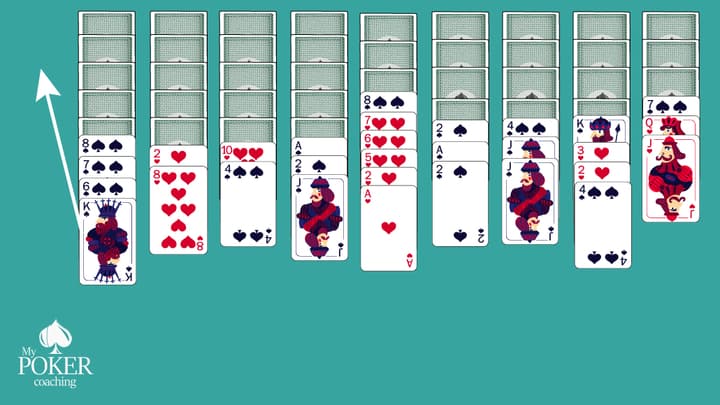 Although the Spider Solitaire card game is a lot about luck and how cards break down after the shuffle, there are some strategies that can help you complete the game more frequently.
These few tips will help you along the way and make your time playing Solitaire Spider more enjoyable.
Spider Solitaire Tip#1: Focus on Creating Empty Spaces
Empty spaces are very valuable in Spider Solitaire. They'll give you more maneuvering room and provide you with an opportunity to keep on playing even when it seems the game is closing down on you. A single empty space can make all the difference in the world.
Look for early opportunities to create empty spaces and remove columns. If you can manage it, you'll be in a much better position to complete the game and win.
Spider Solitaire Tip#2: Place Kings in Empty Spaces
When choosing the best card to place in an empty column, kings are usually your best bet. These cards will likely give you the most options down the line as you uncover hidden cards and add new ones to the mix.
Spider Solitaire Tip#3: Start Building upon High Cards First
While you might not always have too many options, you'll ideally want to start building the columns that start with high cards first. Building down from a king or a queen will open up more possibilities to move cards around.
If you start with a low build, you'll likely complete it quickly, and once you lock it with an ace, you can no longer add new cards to it.
This will basically create one dead space on the board that you won't be able to use to maneuver.
Spider Solitaire Tip#4: Delay Dealing More Cards for as Long as You Can
You want to make as many moves as possible with the setup you have before adding new cards to the game. Take your time and look for all the possibilities before deciding to deal a fresh row of cards.
Of course, as you play Spider Solitaire, adding new cards is inevitable, and not something you should be afraid to do.
Just try to delay it until you're certain there are no quality moves left on the board. If you miss out on the move and only notice it later, you can't go back.
Well, technically, you can, but it would still be cheating even if there is no one else with you in the room to complain about it.
Summary: Play Spider Solitaire for Fun & Challenge
The Spider Solitaire card game is probably one of the most complicated and challenging solitaire games there are. It may not be as difficult to learn and play like Texas Holdem, for example, but it will provide you with hours of great entertainment nonetheless.
The beauty of this game is that you can play it on your own, so it's an excellent option when your buddies aren't around or don't feel like playing.
If you ever feel like the game has become too easy, just give the four suit variation a chance. That should be quite a challenge, no matter how good you may be at Spider Solitaire.