Top 3 Poker Game Formats You Should Try In 2021
At this time, everyone is familiar with Texas Holdem, and many of us play this game in one format or another, but what would you think if I suggest trying something new in 2020?
There are plenty of great games. Ones are newer and just getting some traction, others are here for a while, but you probably still have never tried it.
I love to try new formats, and even though I rarely play it very seriously, it helps me relax, and boost my motivation to continue grinding the main format.
So I decided to put together this article and share my top 3 picks of poker formats you should try in 2020.
Short Deck Holdem Poker
Without a doubt, this is my top option. If you never played this game, you just have to give it a try.
With plenty of high-stakes action coming from Triton series, it is rapidly gaining momentum, and jumping in this game while others do not know how to play it can give a lot of side income on top of all the fun and excitement it brings along.

The main difference from the standard game is that Short Deck (also called Six-Plus Holdem) is played with a shorter deck, namely from 6s through Ace. It means that 2s, 3s, 4s, and 5s are removed from the deck.
Also, it is worth mentioning:
You can have a straight with A 6 7 8 9, as well as with A K Q J T because Ace plays as a low and high card
Flushes beat the full house (which is not a surprise considering fewer hands in the deck)
One thing that could look very strange to you is all the limping that is going on. However, unlike in Texas Holdem, you should be limping quite a bit in Six Plus games. To be more precise, limping your entire range of hands that you are planning to play from EP is the best strategy to have.
Since you will be playing relatively short stacks where raising almost commit you to the hand, the math suggests that leaving yourself an option to fold and limping your entire range is the optimal play.
Also, hand equities run much closer, so your good draws, especially flush-draws, should be played aggressively and are often good enough to play for your whole stack. Sometimes, even a favorite against a made hand on the flop.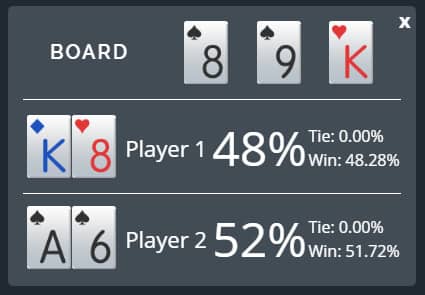 I am not going to list the whole gameplay of this format because there is a lot of information. But if you want to learn more, you should read my Short Deck Holdem poker rules and strategy guide or even join the advanced upswing training course.
Pot-Limit Omaha Poker Game
PLO is quite a well-known game similar to Texas Holdem in some of the ways, but if you never tried it before, it could be worth giving it a shot. The main differences:
In this game variation, you get 4 starting cards in your hand instead of 2.
You must use 2 of your cards to make a winning hand. Not more, not less – exactly two cards.
It could be confusing at the beginning, but you quickly get a hold of this when playing yourself what that actually means.
For example, if there are four diamonds on the board, and you hold one diamond in your hand, you do not have a flush.
Even if there are five diamonds on the board, you do not have a flush unless you also hold two diamonds in your hand, since this is the rule.
Apart from this, everything else is the same as in Texas Holdem. The same betting rounds, poker hand rankings, and action will make things much easier for you.
PLO is a very dynamic and action-paced game, which will help you fall in love with poker again if you lost your passion on the way.
It is also worth mentioning that there is a couple of PLO variations like Omaha Hi-Lo. The game is played in the same fashion as a traditional option, with the main difference of opportunity to split the pot at the end.
As the name suggests, Hi-Lo means that the pot could be divided into two pieces if there is a qualifying Lo hand. One player could win both of these pieces, or it could b split against two players.
To have a qualifying Lo hand and win that part of the pot, you must have a hand ranging from A to 8s, for example, A 2 4 5 8, otherwise you are not able to win it. If no one has a Lo hand, then the High hand winner takes the whole pot.
It is way more complex than the original Pot Limit Omaha game, so if you never tried it before, start with the standard option.
Razz poker game
You may ask why I added this game to the list? Honestly, because I love it and want to share it with you.
If you are like most players, you probably have never tried this game, and that is a bummer. It is an interesting and fun format that can help you rest from grinding Texas Holdem, and give great experience at the same time.
By all means, I am not a professional player in this format, but I sometimes play it to have some fun.
Learning basic rules is quite simple if you know how to play 7-card stud. Razz is essentially a low variation of that format, where players use a fixed betting format and put antes to start the hand. If you want to learn more about Razz, check out this article to find how to learn mixed games.
However, there is a difference in hand rankings in Razz, and being a low game as it is, your goal is to make the lowest possible five-card hand.
Straights and flushes do not count against the player in Razz, so the nut hand is A 2 3 4 5.
Also, it is worth mentioning that a paired hand, where the player can't make a different 5-card combination, will lose to every hand with different cards. For example, K Q T 7 5 4 2 beats A A 3 3 4 4 5.
As I mentioned, the betting occurs just like in standard 7 Card Stud games, but to get a hold of how everything is happening at the table, you can watch this video.
If you have never played this game, 2020 might be the time to try it! With plenty of players goofing around with random plays in Razz, you still have an option to have a sizable payday while having fun playing this game.
Have Some Fun Playing Various Poker Game Formats
Many players often burn out for playing too much. Damn, I been in that spot many times when it seems you simply do not want to play and keep postponing your sessions.
While you should not reach that point in the first place, if you already did it, you have to learn how to relax and take your thoughts away from the game.
Of course, everyone is different, so you should find what works for you the best. If you always stick just to poker, it could be fun to try a new online casino in 2020. It can help you relax after an extended session at the tables and take your thoughts away from your main game.
While you should not be doing it too often, testing your luck at the tables is a fine option when you know why you are doing it in the first place.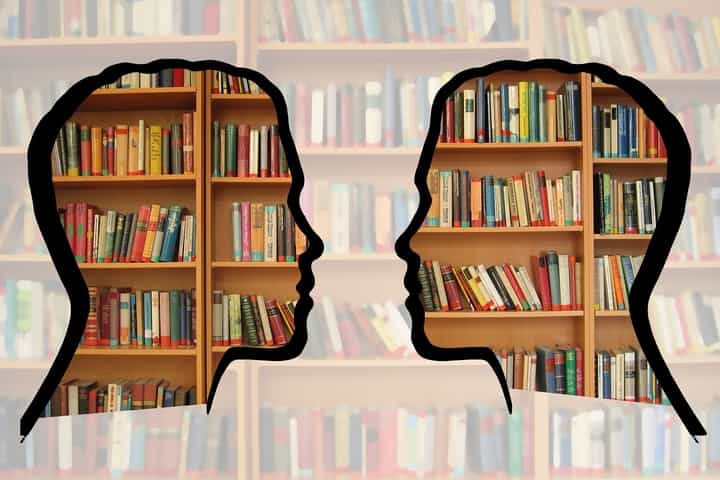 You can also watch a poker movie, or read a new poker book, but make sure that it is more on an entertaining side than on the educational one so that you could rest your mind and relax.
To get away from poker completely, you can engage in any hobby that you have, maybe meet with your friends, spend time with family or even watch a random funny video on YouTube. Whatever works for you.
Trying a new poker variation can have many benefits as well, and apart from giving you a great time and relaxation, it can even help you improve your main game.
All things considered, 2020 should be a year when you finally try a new game. Just give yourself a chance and see where it takes you.