Top 10 Reasons to Visit WSOP in 2023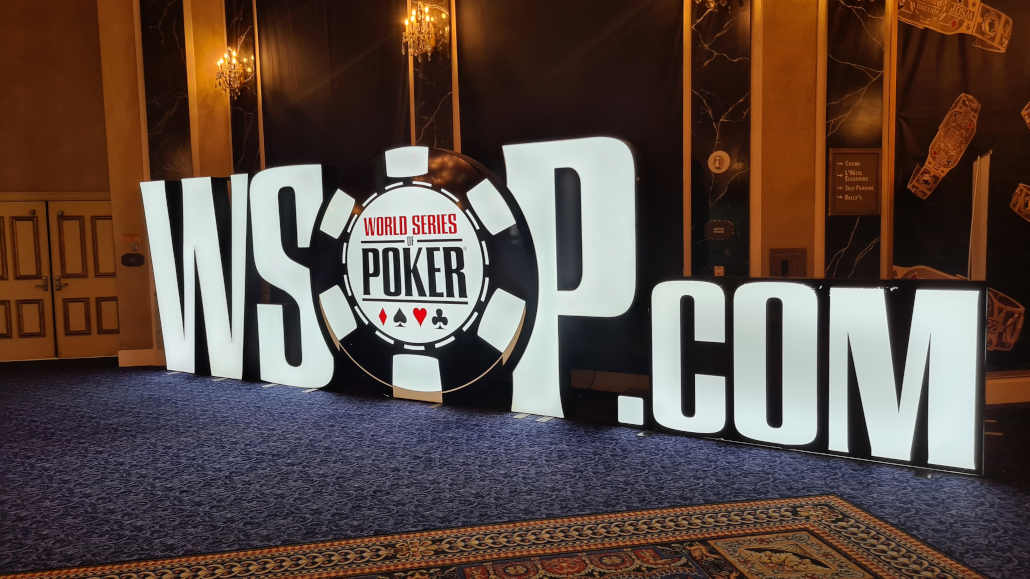 The 54th Annual World Series of Poker is getting closer by the day, and players around the world are getting pumped to attend the biggest poker show on the planet.
Despite the WSOP being ever closer, plenty of players are also still on the fence about whether or not to hit Sin City this year.
So, we have decided to help out a bit and talk about the top 10 reasons you should definitely visit WSOP 2023 if you have legal gambling age in Vegas.
We have considered things from every perspective, whether you are thinking of going to play the tournaments, grind the cash games, or enjoy the nightlife.
With the upcoming festival expected to be one of the biggest ones yet, the reasons are plenty, so keep reading if you are looking for some extra motivation ahead of the Series.
#1 – The Biggest Poker Show on the Planet
The World Series of Poker is the biggest poker festival in the world, and this year's edition is expected to be a record breaker in more than one way.
The Main Event alone should end up breaking previous attendance records, while the rest of the schedule includes tons of other events that are guaranteed to feature massive fields and huge prize pools.
All poker aficionados will be in for a treat at the 2023 WSOP, as the Series guarantees more poker action than any other anywhere in the world.
Not only is the WSOP itself a massive event, but it is surrounded by hundreds of other poker games in casinos across Las Vegas, all competing for a little share of the vast player pool that WSOP attracts.
If you were looking to come to Las Vegas to play poker, there is no better time to do so than during the Series, regardless of the stakes or game format you prefer playing.
#2 – Meet Your Poker Idols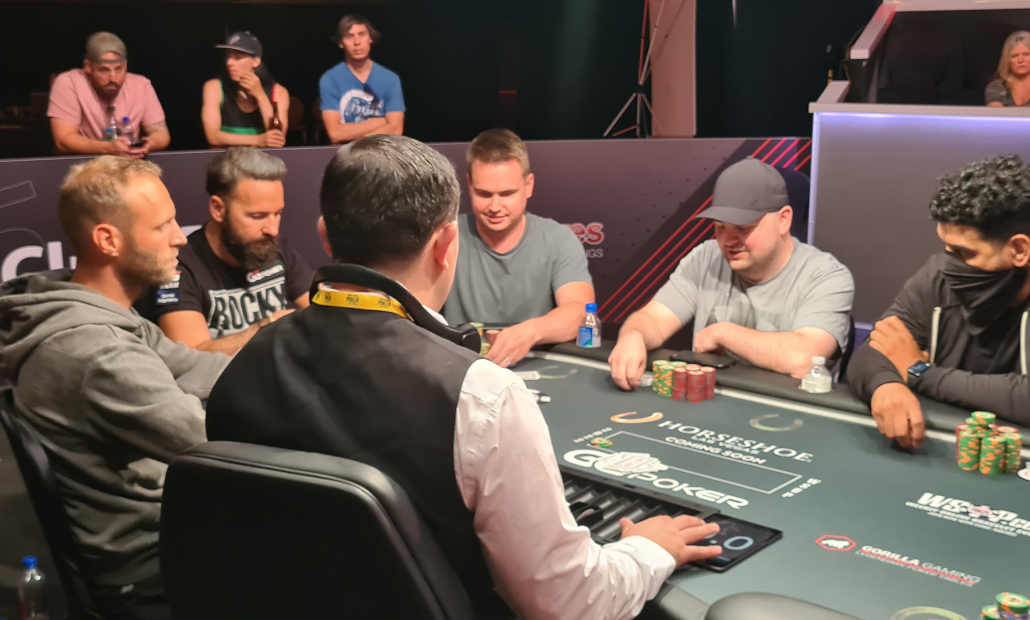 The WSOP is the single biggest magnet for big name poker players out there, and the only festival that has pretty much everyone in the game coming together in one place.
If you were hoping to meet or take a picture with the likes of Daniel Negreanu, Phil Ivey, Fedor Holz, or Justin Bonomo, Vegas during the WSOP is the place to go for it.
Of course, we recommend being careful in approaching your poker idols and make sure to do so when they are not too busy or actually playing poker.
If history is anything to go by, plenty of these big names will be happy to give you a couple of minutes of their time, so heading out to Vegas could give you a chance to meet some of the people who have shaped who you are today.
#3 – Play in Soft Side Games
Las Vegas is normally not known for extremely soft cash games, as there are simply too many serious players and pros seated at those tables.
However, all that changes during the WSOP, as thousands of recreational players and tourists hit the city and look to play games across all stakes and buy-in levels.
Cash game grinders find this the best time of the year to play poker in Vegas, and the best opportunity to find recreational players at cash game tables.
Cash games in Vegas, other than those on higher stakes, have limits on buy-ins, straddles, and more, which often makes them play smaller than in other parts of the world or the US.
However, the action gets wild and furious during the Series, so you can count on some amazing cash games if that's your main game.
#4 – Qualify for the Main Event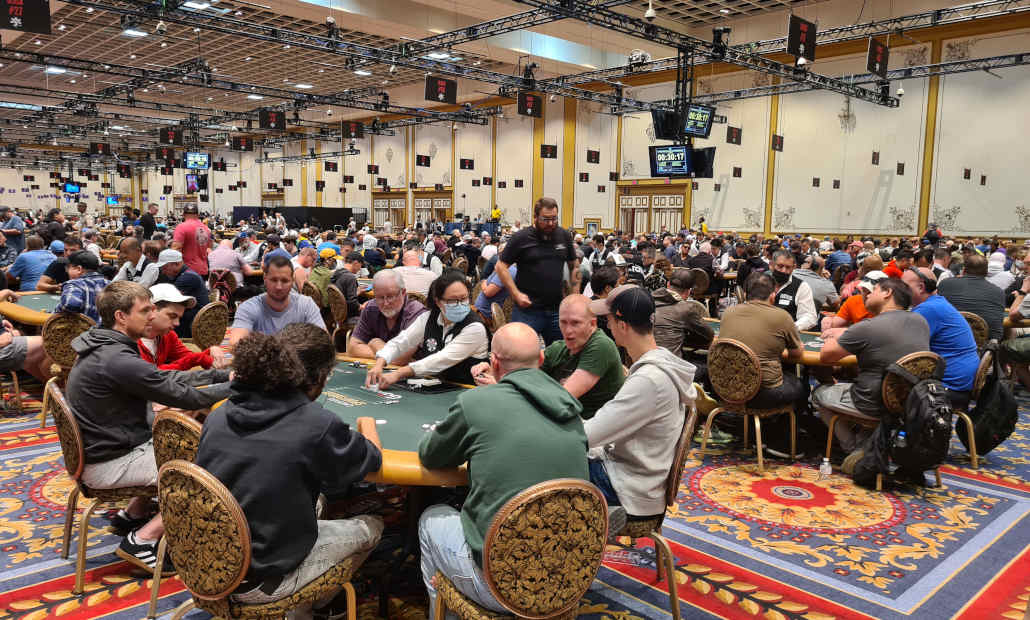 The WSOP Main Event is the biggest attraction Vegas has to offer poker players during the summer, and it's the one tournament every player wants to be a part of.
The $10,000 buy-in fee is a bit steep for most people, but fortunately there are plenty of opportunities to qualify for the Main without having to pay the full buy-in.
This year, for the first time, WSOP has suspended its single table Main Event satellites, but that just means there will be even more action in the mega satellites that will likely send dozens, if not hundreds, of players into the Main Event.
If you are lucky enough, and have some tournament poker history, you may even find someone willing to stake you to play the Main Event, as it is generally considered to be the softest $10k tournament in the world.
#5 – Enjoy the Best Nightlife Around
If you are a young poker player looking to party it up on your nights off, Las Vegas is a place you won't regret visiting.
Whether you are looking to get into the exclusive nightclubs or simply enjoy some bar hopping, there should be more than enough venues to keep you going for weeks on end.
Las Vegas parties are legendary, although they can be a bit costly as well, so make sure you bring enough cash with you and enjoy the best vibes around.
#6 – Watch Premium Shows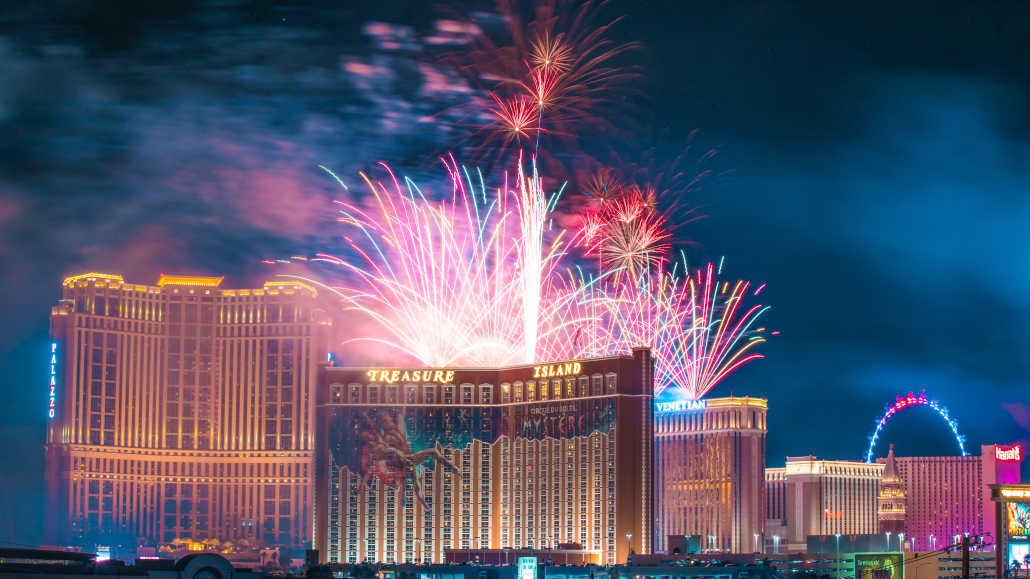 Las Vegas is legendary for some of the best shows around, and access to many of these is free for hotel guests or quite affordable for anyone else.
Circus, comedy shows, and other sorts of live events can be found in every hotel on the Strip, and each hotel offers a different type of shows with different themes.
While Las Vegas may not be the place to go if all you want is culture, the various shows you will get to enjoy during the WSOP are a great addition to the overall experience.
If you play in some of the higher buy-in stuff, ask the staff and you may very well get free ticket to the best shows in town.
#7 – Poker Games at All Buy-in Levels
Most other poker festivals around the world only host a limited number of tournaments and games per day, and players are quite limited in what they can play.
Sin City is different, as you can quite literally play any game you want for any stakes you prefer throughout the summer.
Tournament buy-ins start as low as $50, while cash game tables in most casinos will take you with $100 to start with. On the other hand, if you are a high roller looking to play $200/400 cash games, you will find tables as well.
The variety of games and buy-in levels means every poker player in the world can have a great experience and play exactly the game that their bankroll allows them to.
#8 – Play Legal Online Poker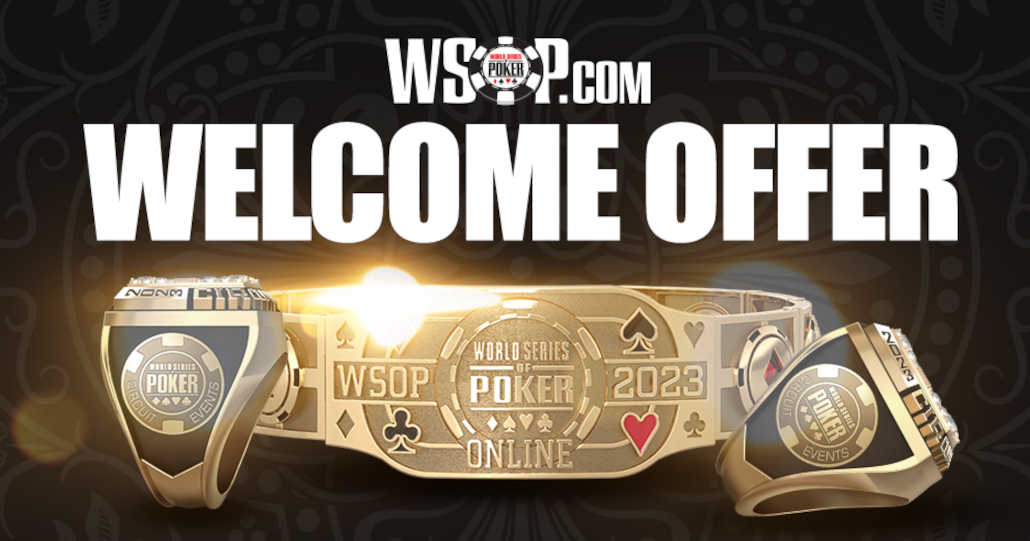 If you don't quite enjoy playing live poker all day long, Nevada is one of the few states that allow you to play online poker completely legally as well.
Join WSOP.com and play online games around the clock, including the online WSOP events which award the same gold bracelets you would win playing in the live events.
Online poker is a thing most Americans don't have direct access to, so having that available during the WSOP is another extra perk to enjoy.
#9 – Non-Stop Gambling Action
Gambling away from the poker tables is not really highly recommended, but it can be extremely fun if done within reason and for affordable stakes.
Las Vegas holds more various video slots, table games, and other gambling opportunities than any other place in the world, and it's an experience that every gambling fan should afford themselves at least once.
Sin City casinos will let you gamble for any stakes you prefer and will make sure you feel great while doing it, providing free drinks and entertainment throughout your night.
A small gambling budget to waste during your Las Vegas trip is pretty much a must. However, remember not to overdo the gambling and stick to more reasonable ways to spend the rest of your planned budget.
#10 – Adventure Awaits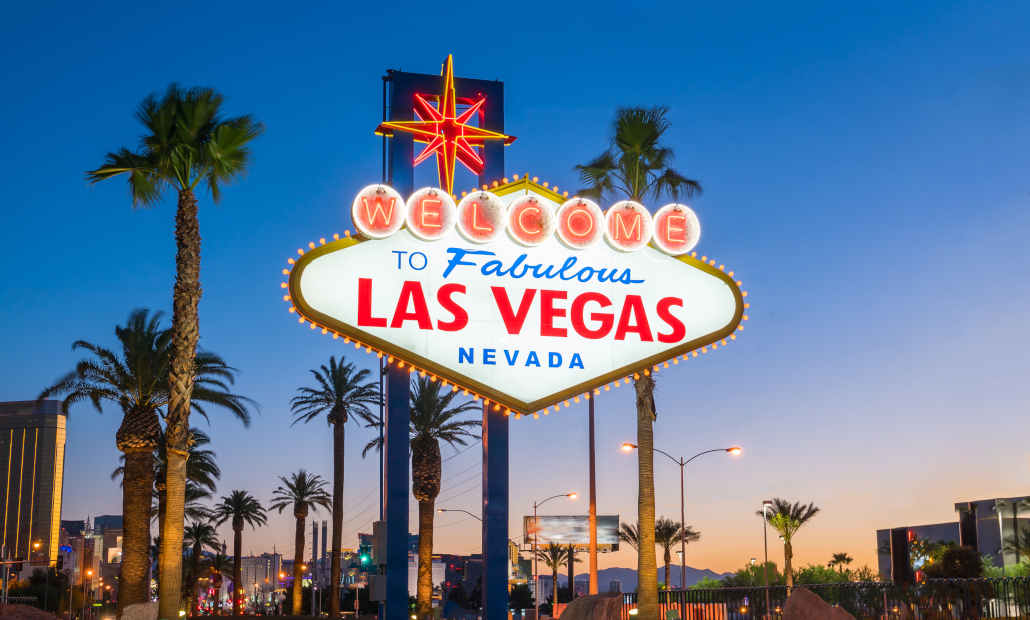 If you are someone who enjoys a good adrenaline rush and simply want to get as much out of your Vegas trip as possible, there are quite a few activities ideal for you.
Helicopter rides, shooting ranges, rock climbing, bungee jumping, and swimming with dolphins are all activities that thrill seekers in Las Vegas get to enjoy.
Of course, these are only a few of the countless activities you can get involved with in Sin City, which means there will never be a dull moment during your whole trip.
Whether you are going for poker or not, Las Vegas is the one city on the planet that provides endless entertainment for everyone, and thus the one destination you don't want to miss out on!