US Poker Scene – How To Find The Best Casino For You
7 minutes
Last Updated: September 7, 2021
US Poker Scene – How To Find The Best Casino For You
It is hardly a surprise that poker is a beloved pastime activity in the US, and it even has one of the most popular game variations named after a US state, i.e., Texas Hold'em.
Prior to Black Friday, the United States was one of the biggest online poker markets, with thousands of players from all over the country filling the ranks of many online poker rooms.
However, with the nation-wide ban on online poker, the situation in the US has changed significantly and the popularity of these games has dropped by quite a big margin.
That being said, the live poker scene has remained quite strong in different parts of the States.
Even though people couldn't find legal options to play online, many amateurs and pros alike still frequented live casinos and poker rooms.
Then, a few years back, the online segment started to come back to life thanks to some states introducing their poker sites and even creating interstate treaties to build larger player pools and make things more appealing for the players.
Clearly, the US poker scene has been through some significant changes in the recent past, but what does that mean for you as a player today?
This article will give you an overview of the biggest poker hubs in the United States and also briefly discuss the emerging online poker scene to provide you with an overview of your best options no matter where you might find yourself in the USA.
US Poker Scene: The West
It is only fair to start this article with the western part of the US since this is the region where the biggest poker hub in the country (and probably in the world) is located.
Of course, I'm talking about Nevada and the city of Las Vegas. While Nevada isn't the only proper state for poker in this region, it's definitely the best one.
Las Vegas (Nevada)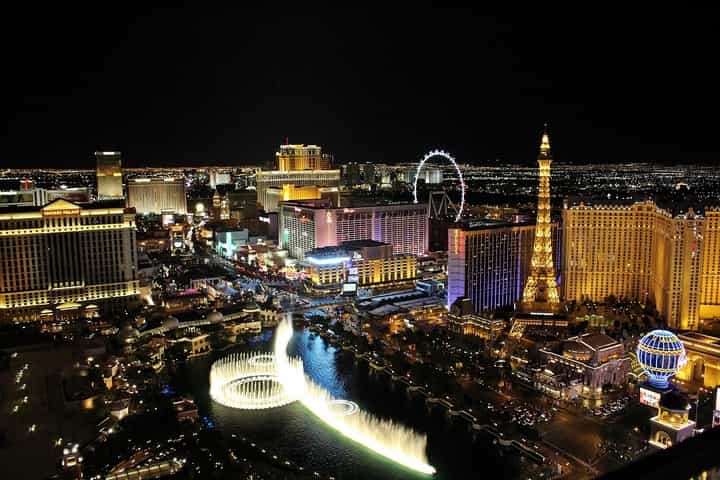 Nevada is a US state best-known for its numerous casinos and poker rooms, primarily located in Las Vegas. There is no lack of poker options in Vegas, as you'll find countless casinos running cash games and tournaments pretty much around the clock.
The Bellagio is arguably the most famous destination for poker players since this iconic place hosts non-stop poker action across all stakes and attracts many recreational players.
The casino is home to the famous Bobby's Room, an exclusive VIP section reserved for ultra-high stakes games that gather many of the game's best. However, Bellagio is much more than Bobby's room, as you'll find many options for cash games and tournaments alike.
Then there is the Rio All-Suite Hotel and Casino. The home to the annual World Series of Poker, this casino is jam-packed with visitors during summer.
If you happen to visit Vegas in off-season time, don't worry, you will find games in Aria, Wynn, Caesars Palace, and many other casinos running around the clock with various stakes in offer.
In all of this mix of great destinations, I would also like to mention Binion's Horseshoe. While it isn't the biggest or necessarily the most profitable poker room you'll find in Las Vegas, if you have the time and are a true fan of the game, visiting at least once and playing a session here is definitely worth it.
After all, it is the place that set up the foundations for modern tournament poker as we know it today.
California
Although it's more famous for many other things, California has a rather vivid live poker scene. There are a few dozen poker rooms scattered across the country, so if you need a break from all that warm sun and beach cocktails, you'll get your wish.
One of the best-known places to visit is The Commerce Casino in Los Angeles. You'll find a variety of Texas Hold'em and Omaha games and tournaments, but that's just a small portion of the overall offering.
Commerce Casino also hosts Stud, Razz, and Mixed Games tables, so whatever your preference might be, you'll find it here.
Other well-known places you might visit while in CA, if you're looking for poker action are Bay101 Casino in San Jose and the Bicycle Hotel & Casino (The Bike). All of these venues offer cash games as well as tournament action, featuring events with big guaranteed prize pools.
Online Poker
When it comes to online poker in the West, Nevada is the only state that has regulated online gambling.
You'll be able to play online while physically located in Nevada, but as soon as you cross the state border, you'll be locked out.
If you happen to find yourself in a situation without any live action and restricted access to online games, you can always spend that time exploring the city or joining poker training sites and preparing for your next match.
The United States Poker Options: The East
While the West of the US may be the number one region for those seeking poker action, the East isn't that far behind.
If you find yourself on the "wrong" side of the country, you'll still have plenty of options to play poker, both live and online.
Atlantic City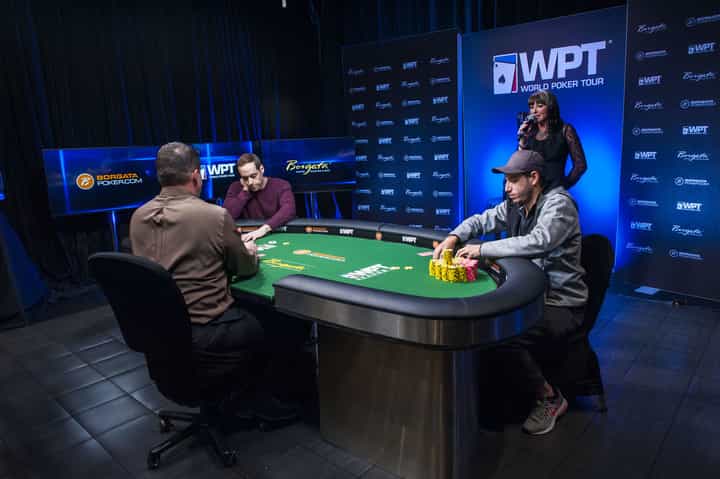 Image from Flickr
Atlantic City in New Jersey is one of the top poker destinations in the US. While it may not be as impressive as Las Vegas, you'll find quite a few good poker rooms there.
The best-known one is Borgata.
Playing the host for many famous poker tours (including WPT), Borgata has more than earned its status in the poker world.
Inside the venue, you'll find a poker room with close to 100 tables, which translates to plenty of tournament and cash game action around the clock and across various stakes.
Golden Nugget AC is another casino worth visiting. Their poker room offers mostly smaller stakes games and some exciting promotions. The poker room isn't nearly as big as the one found in Borgata, but if you don't seek high stakes action, check out what Golden Nugget has to offer.
Connecticut
There is just one significant poker room in Connecticut, and you'll find it inside Foxwoods Resort and Casino.
Foxwoods features a large poker room with more than 50 tables, and you can find all types of action, from low to high stakes. If you're into tournaments, this casino has an excellent selection of daily events as well as exclusive series with large guarantees.
Florida
Florida is another great destination if you want to combine a nice, relaxing vacation with some poker action.
The state features quite a few poker rooms scattered around, so you'll have no problems finding games all over the place.
The biggest name here is Seminole Hard Rock Hotel and Casino in Hollywood. Featuring almost 50 tables, the poker room located inside the casino offers Hold'em, Omaha, and Seven Card Stud action.
There are cash games for every bankroll, daily tournaments, and many scheduled events you can get involved with if you visit at the right time.
Other good choices include Oxford Downs in Summerfield, Derby Lane Poker Room located in St. Petersburg, and Ebro Greyhound Park and Poker Room in Ebro, Florida.
Online Poker
The east of the US is more favorable for those who enjoy online poker action. Namely, online poker is regulated in New Jersey, Delaware, and Pennsylvania, so you'll be able to get some sessions in even if you find yourself away from live scene.
If that is the case, you can click here to find some online casinos. Sadly, Florida and Connecticut still don't have regulated online poker, so you'll only be able to play live here.
Poker in US: Conclusion
Of course, there are many other states you'll find in the US that offer live poker action in one form or another. In some, you'll be able to play inside casinos while in others, poker rooms are organized as separate entities and have to adhere to certain restrictions.
The United States has a lively poker scene, but the online segment still needs to grow and expand, and as that happens, it is likely live games will pick even more speed as well.
If you've been planning a trip to the US and would like to play some poker, hopefully, this article can give you some ideas about what states and cities are your best options.
These locations feature intense poker action all year round, so no matter when you happen to visit, you can rest assured there will be a game waiting for you.