Video Poker Vs. Texas Hold'em Poker: What are the similarities?
If you have ever visited a land-based casino, chances are you will have seen the video poker machines installed into every bar and sportsbook of the establishment.
That's because video poker is one of the most popular casino games played on machines, almost as popular as slots.
In fact, you could consider video poker more like a poker-themed slot game. After reading this article, you will be able to differentiate video poker from the classic Texas Hold'em version.
What is video poker?
Video poker has been in existence for several decades now. It was devised like a fusion between slot games and five-card poker.
The difference between video poker and most other slots is that you do have a say in how the game plays out.
In a video slot, all you do is hit the 'Spin' button, cross your fingers and hope for the best. Video poker allows players to select which cards they wish to hold to try and create a high-ranking poker hand.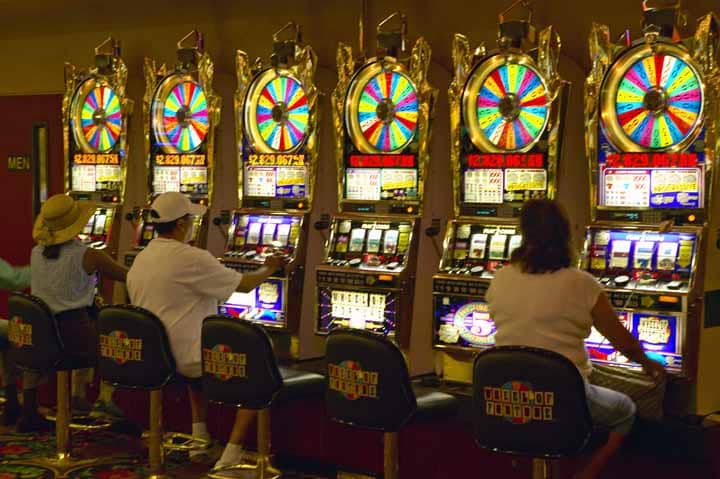 There are four popular versions of video poker that are typically enjoyed both in land-based casinos and with online operators.
These are Jacks or Better, Tens or Better, Deuces Wild, and Jokers Wild.
The Deuces Wild version is one of the most popular variants as, in some instances, it can offer a return to player (RTP) of 100.8%. This gives players a 0.8% winning margin over the house, providing they adopt the perfect video poker strategy.
If you are unfamiliar with the game and you fancy learning how to play video poker, you should learn the necessary betting strategies and bankroll management to enhance your chances of winning the biggest payouts.
Skill or luck?
When it comes to Texas Hold'em poker, we all know that there is a large element of skill involved in the game.
Although the cards on the flop, turn, and river are entirely random and determined by pure chance, the most profitable players are those that can size their bets in line with the probability of landing the cards they need to make a winning hand.
It's not just pot odds, either.
Texas Hold'em poker allows winnings players to take down a pot without even having the best hand.
The art of bluffing is one of the main techniques that can turn losing players into winning players – when utilized in the right scenarios, of course.
Reading your opponents is just as important as understanding your own hands.
At the other end of the spectrum, video poker has only a small element of skill involved. If you are good with crunching numbers, you might be able to work out which cards to hold to give you the best mathematical chance of turning a profit.
Video poker strategy cards do exist, giving you a readymade process for holding cards. They work in the same way as poker cheat sheets, which also provide the fundamentals for strategy.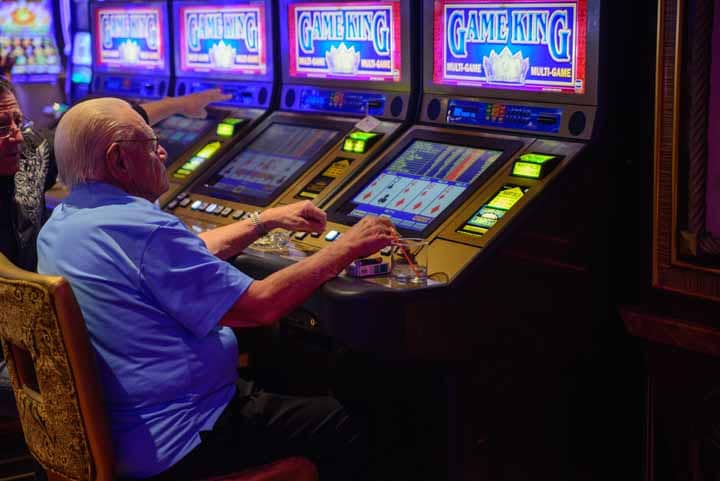 However, at the end of the day, video poker players are always at the mercy of the random number generator (RNG) – the decentralized computer algorithm which determines the outcome of every game on-screen.
You can trust in the legitimacy of these outcomes if you choose to play video poker in a well-regulated venue. That's because they are periodically tested by independent third parties like eCOGRA to clarify their fairness and transparency.
Machine Vs. Player
The biggest difference between video poker and Texas Hold'em is that the former is played strictly against the house.
In fact, it's possible to sit side by side with a friend at separate video poker machines and help one another to win.
By contrast, live Texas Hold'em poker pits humans against one another in a true 'survival of the fittest'-esque method.
When it comes to your potential winnings at a Texas Hold'em poker table, they are only limited by the amount of cash your opponents bring to the table.
Cash game players can take every cent from their opponents, providing they play well and win the major pots.
On the other hand, you should be able to accurately calculate how much you will win or lose after a session of video poker.
If you were to play thousands of video poker hands, the RNG algorithm would almost certainly yield a return close to the RTP percentage displayed.
Video poker players also know what the maximum payout is for landing the highest-ranking hand. The paytable is displayed on-screen to give you total clarity on your potential winnings.
Texas Hold'em players can either win just a few blinds in a hand or scoop a massive pot at a showdown against one or more players.
The size of these pots is considerably more variable than video poker prizes which are always fixed.
The fun factor
The main thing that both video poker and Texas Hold'em poker have in common is the 'fun factor.'
Video poker is a game that doesn't try to take itself too seriously.
The reason video poker machines are installed in the bar areas of land-based casinos is that the game is a fun pastime to enjoy while sipping on a complimentary beverage.
Similarly, Texas Hold'em is another fun experience. It's considerably more sociable than video poker, offering a chance to sit and chat with all your opponents during and after hands.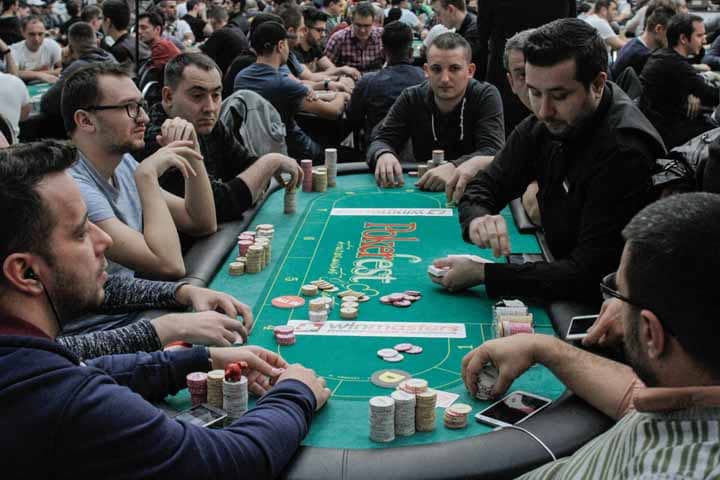 There are tables with micro stakes buy-ins that don't take themselves seriously either, which are the ideal proving ground for beginners to the game looking to learn some poker tips and tricks.
In summary, good players at Texas Hold'em poker are more likely to win than lose in their individual sessions.
Unfortunately, it's difficult to be 'good' at video poker, given its random nature. Even 'advantage play' casino players still need some luck on their side to come out ahead as most machines still retain a small house edge.