Why Visit 2023 WSOP With GGPoker's Patrick 'Egption' Tardif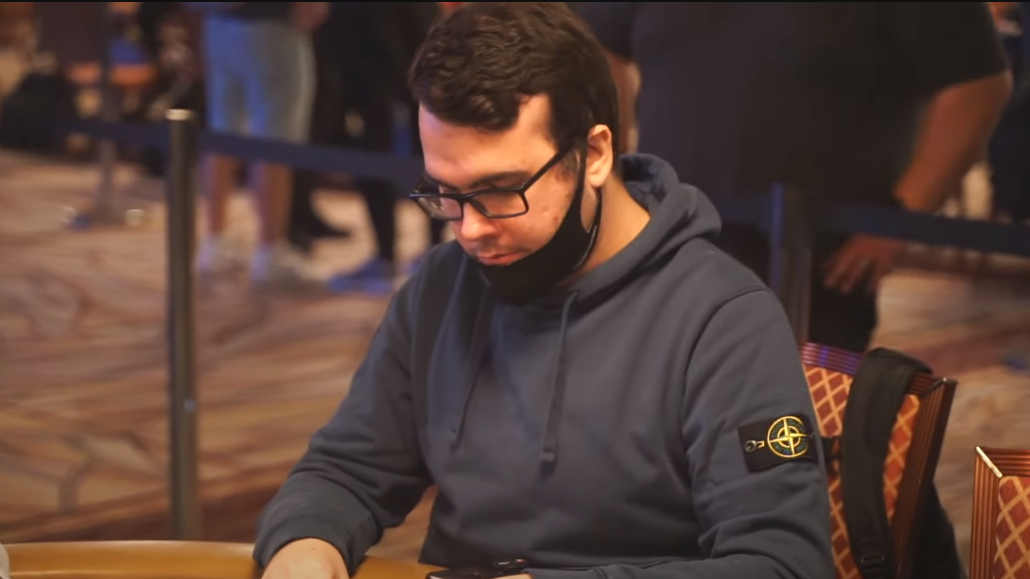 The 2023 WSOP is another week closer, which means we're getting to the point of making serious travel plans and arrangements.
Make no mistake, Las Vegas is packed during the largest poker festival every summer, so if you want to get things the way you want them, you'll need to figure everything out early.
If you're going on your own dime and already have some money set aside for the Vegas adventure, great. If that's not the case, the good news is that GGPoker has been running around the clock satellites to help you get there on the budget.
There are many paths to the World Series, some of them available even to players who have no bankroll at all!
Either way, the prospects of being there for the poker's largest event and rubbing elbows with some of the game's best is exciting.
We wanted to bring the taste of that excitement to you ahead of time, which prompted us to do a series of interviews with GGPoker's representatives and ambassadors. Today, we're bringing you a conversation we had with Patrick 'Egption' Tardif.
Stay Off the Phone & Enjoy the Moment!
Hailing from Canada, Patrick 'Egption' Tardif fell in love with online poker early on. He discovered the game during his high school days and it would become one of his greatest passions in life.
Although he graduated in accounting and political sciences, Patrick realized that this wasn't his calling. Instead, he devoted his time to playing poker and streaming his endeavors on Twitch, a combination that would turn out to be a winning one.
🚨🚨 CHIP LEADING A WSOPC RING EVENT FINAL TABLE 🚨🚨

1/9 in the $800 @WSOPCa Deepstack Spring Championship!

$24,000 and a 💍 for 1st!

👇👇👇https://t.co/Ru93ifrpzh pic.twitter.com/oVKnFWqa2T

— Patrick Tardif (@IrEgption) March 15, 2023
His Twitch is hugely popular among fans and he always finds new and unique ways to keep the stream engaging and entertaining.
A few days ago, we reached out to 'Egption' to pick his brain about the WSOP and why he thought it was an experience every poker fan should experience at least once.
What do you like the most about the World Series of Poker, and what is your most memorable experience there?
I love the atmosphere of the WSOP the most. It truly is unrivaled to walk into a sea of poker tables and poker players. The sound of the chip ruffles and excitement all around.
One of my most memorable experiences came from my first event at my first WSOP. I sit down for level 1 of the Little One for 1 Drop and get the legendary Will Kassouf already seated.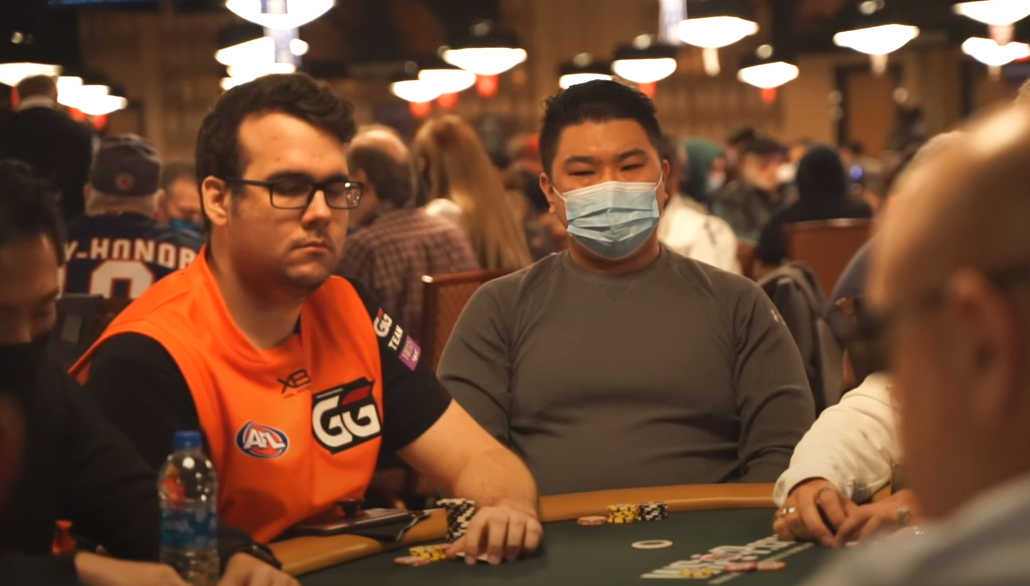 He's exactly the same off camera as he is on camera. What I enjoyed most was him talking during hands, players from other tables across the room would try to get a couple one-liners in at him.
He quickly busted and got replaced by the GOAT himself, Phil Hellmuth. I got to play with Phil the rest of the day. It was quite the welcome to the Series.
Why should every poker player visit Las Vegas and WSOP at least once?
I think every poker player should visit Las Vegas for the WSOP at least once because it truly is the ultimate poker experience. It truly is unrivaled. Everything about the environment is second to none.
Surrounded by pro's and amateurs alike all sharing a common goal, to win a WSOP Bracelet. It's the biggest and best poker festival for a reason.
Yep definitely rigged for team pros. 2nd bounty, 2nd gold chest. This time for $50k#thanksGG @GGPoker pic.twitter.com/sbvEmH1IqB

— Patrick Tardif (@IrEgption) July 5, 2022
What would be your top 3 tips for someone going there for the first time?
My first tip for someone going for their first time is to show up early or pre-register events. Some WSOP events get packed immediately, and being on an alternate list can be a bit frustrating. Skip the queues and register the night before to guarantee your seat.
My second tip would be to use the Bravo app for tournament buy-ins. You skip the queues and can deposit to your bravo account at off-peak hours when the cashier is quiet.
My third and most important tip is to have fun. Remember it's a game and we're playing it for the entertainment. Engage with your fellow players, be friendly to the dealer, stay off your phone and enjoy the moment!
What are the main differences between playing live at the WSOP, and online at GGPoker?'

The biggest difference between GGPoker and the WSOP would have to be the pace of play! Going from the fast action packed GGPoker streets playing a handful of tournaments at once to just playing a live tournament is massive!
Making emoji faces in person rather than on the GGPoker felt as well will definitely produce different effects!
Make Your Own WSOP Memories
Reading interviews such as this one always gets me excited and wanting to visit the next Series. But, of course, it's often easier said than done.
There is a lot of logistics involved with planning a WSOP trip, especially if you're coming in from outside of the US.
Just as important, it requires a fair bit of money for travel, expenses, and, of course, tournament buy-ins. This is the part where we can lend you a helping hand and make that WSOP dream at least a bit closer.
If you sign up to GGPoker today with our link, you'll receive a special gift on top of the usual bonus package:
Deposit $10 & get a $15 Road to Vegas ticket
Deposit $50 & get a $125 Road to Vegas ticket
In case you've missed it, the Road to Vegas is a GGPoker promotion looking to send hundreds of players to Las Vegas for the Main Event. Winners of the final qualifier will receive a package worth $12,000, covering their buy-in, travel, and accommodation.
Initial steps start as low as $1, which means that even if you're on a super—small bankroll, you can still give your WSOP dream a shot.
It will be a long and bumpy road to get all the way to the final tournament and win one of the packages, but stranger things have happened in poker, and they usually start with determination.
So, make your first step right now. Sign up for your account, make a deposit, and get on the Road to Vegas early on. The sooner you start, the more chances you'll have to be one of the players in what's likely to be the largest Main Event in the WSOP history!