Will Kassouf Poker Journey: The Undisputed Master of Speech Play?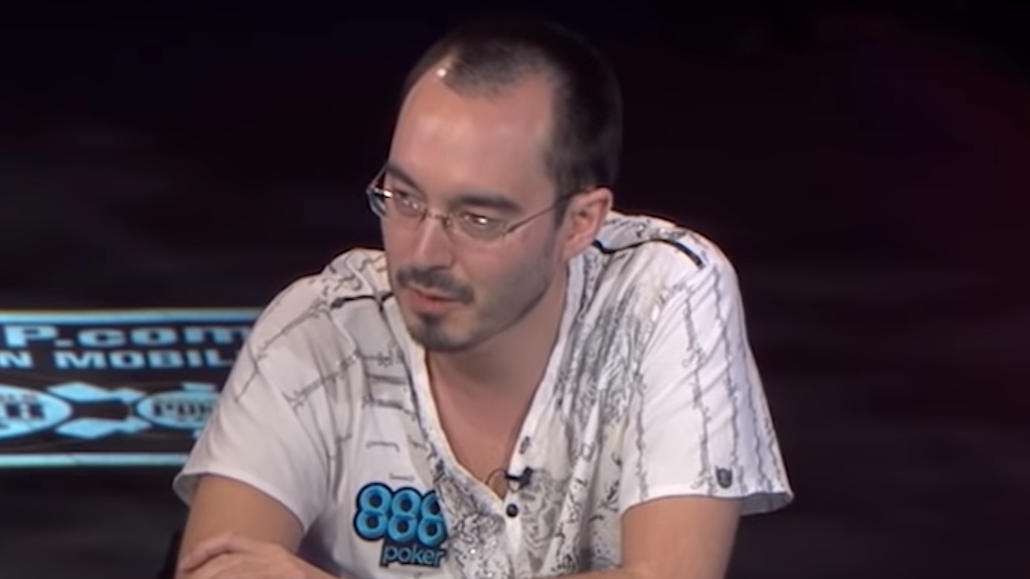 The poker world is full of different characters. You have strong, silent types like Phil Ivey, who take the good and the bad, barely moving a muscle. Then there are the likes of Phil Hellmuth who complain about almost every hand, whether they win or lose.
And then there is Will Kassouf, a one-of-a-kind character whose "speech play" routine has brought him notoriety worldwide.
If you watched the 2016 WSOP Main Event coverage, you likely know who Will Kassouf is and have an opinion on him and his style of play.
What that opinion might be is not important; what's important is that Kassouf always manages to leave an impression on his fellow players and poker fans alike.
Looking at his overall results, Will shouldn't be a famous player.
Although he's had some success in the tournaments, his score won't leave you speechless. Yet, his larger-than-life attitude, his playful table banter, and the willingness to stick to his guns no matter what have turned Will Kassouf into a star of sorts.
Will Kassouf Poker Career Highlights
Made his way up grinding small-stakes tournaments and cash games
Became known to wider poker audience with his 2016 Main Event performance
The king of "speech play"
Close to $1.5 million in live tournament winnings
Will Kassouf Poker Journey
William (Will) Kassouf was born in 1981 in the UK. After finishing his education, Kassouf became a lawyer in England, and for a while, this was his day job. When not working, he spent a lot of time at the popular Victoria Casino, playing low-stakes cash games and tournaments.
Kassouf divided his time between his day job and poker games for several years, slowly but surely building his bankroll and improving his skills.
Unlike some, he took a more systematic approach to the game, not rushing into anything.
His first big tournament cash came in 2009 at the 2009 PaddyPower Irish Poker Open, where he finished in 6th place and took home more than $130,000.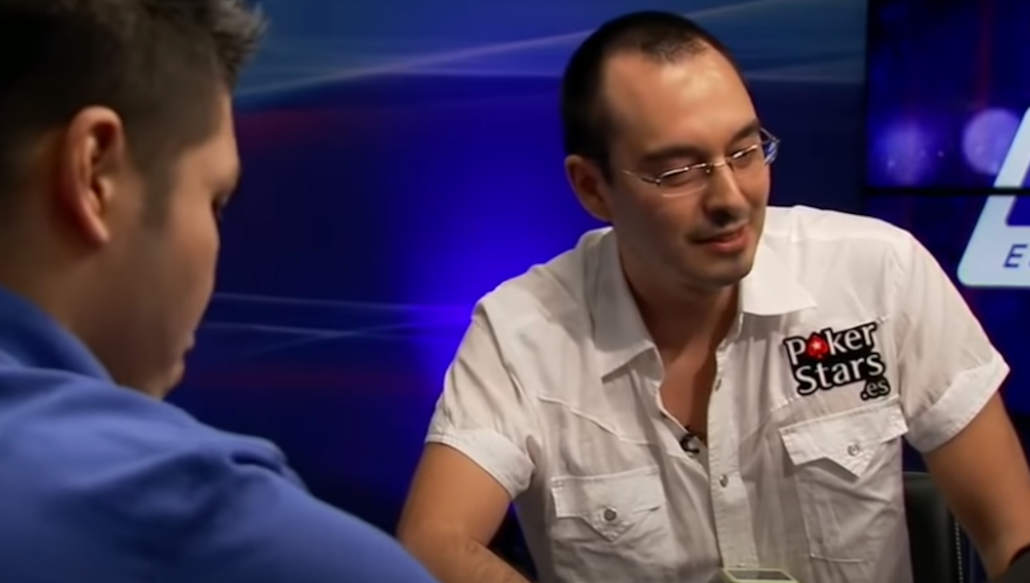 This was a big score, and it certainly helped Kassouf with his later decision to turn a poker pro, but he didn't do it immediately. Instead, Will spent several more years grinding tournaments and small cash games until he was absolutely certain he was ready to make the switch.
Over the next two years, Kassouf continued to post decent results in live tournaments. Playing mostly in Europe, he had no problem entering small events with buy-ins of just a few hundred bucks. He had numerous deep runs, cashing out for three and four figures quite regularly.
It may not be as impressive as stories of high rollers like Tom Dwan, but this says a lot about Kassouf's approach to the game. This conservative and methodical attitude has allowed him to slowly build his bankroll and improve his skills for new challenges.
Plus, this clearly shows that Will enjoys the game very much, and he isn't in it just for the money.
You'll find him having just as much fun playing in a $100 tournament or a small-stakes cash game like he does in a $10,000 Main Event.
As he said himself many times, he enjoys the psychological aspect of the game and getting under his opponents' skin. This definitely helped him get ahead in his career, but it also landed him in a bit of trouble occasionally.
Will Kassouf Takes on 2016 WSOP "Like a Boss"
It was in 2016 that the Will Kassouf poker journey took on a more serious shape. That year, he traveled to Las Vegas to play in the WSOP Main Event. It was a decision that would turn out very significant for his future career.
At the start of the tournament, Will was just one of 6,700 odd players to take their seats at the Rio, all filled with hopes of winning the prestigious title and the multi-million first prize. But, as time went on, many of those hopefuls were sent to the rail.
Kassouf wasn't among them.
The Brit kept on building his poker chips stack, getting deeper and deeper in the tournament. A large part of his success could be attributed to what he later referred to as "speech play."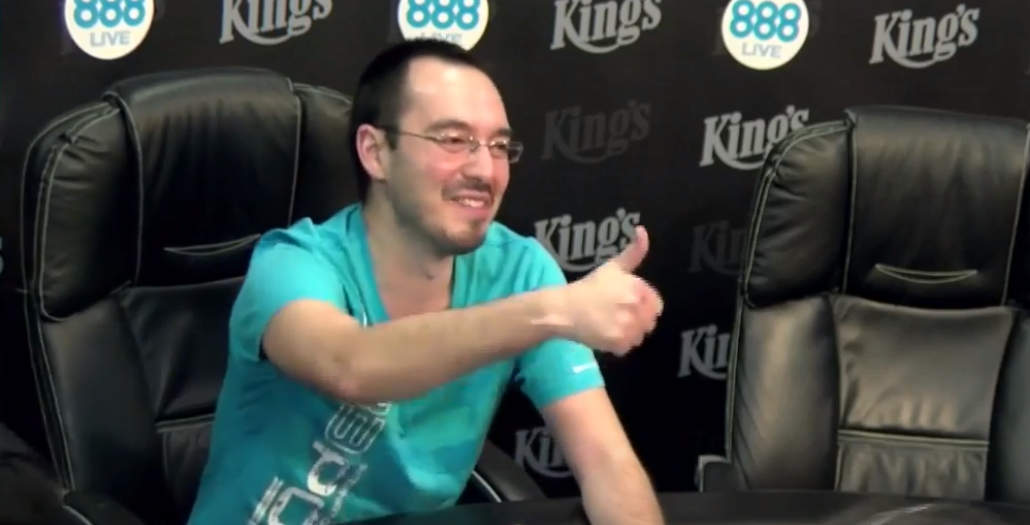 In modern poker tournaments, you'll often see players wearing hoodies, listening to music, and pretty much ignoring everyone around them.
Kassouf is the total opposite.
Every time he got involved in a hand, he tried to engage in a conversation with the opponent and throw them off their game. It looked bizarre at times, but it was clearly working for the former lawyer as his stack kept on growing.
Perhaps the most famous such altercation happened in a hand between Kassouf and Stacy Matuson, which brought Will notoriety almost overnight.
After pulling a big bluff on the river and as Matuson was in the tank, pondering the call, Will Kassouf started his speech play spiel.
He was telling her to fold her hand as she didn't want to get eliminated in front of the cameras. Whether the routine worked or not, Matuson did end up folding pocket queens, after which Kassouf proudly turned over his hand, shouting out the now-epic phrase:
Nine-high, like a boss!
After the hand was over, Jack Effel issued a one-round penalty to Kassouf, but he wasn't too upset about it.
He did, however, try to defend his "speech play" routine, which might be right on the line at times, but it's not really breaking any rules or poker etiquette – although not everyone agrees on this point.
9th November…. November 9…..
9 high like a boss! Booyah!
🤑😂🤣🗣💪💰🍾🎉☝️#poker #9highlikeaboss pic.twitter.com/KdNsy5Li5n

— William Kassouf (@WilliamKassouf) November 9, 2020
Will Kassouf vs. Griffin Benger: Check Your Privilege
Throughout the 2016 Main Event, Kassouf definitely rubbed some players the wrong way. While some were fine with his whole routine, others were really annoyed by it and the fact that WSOP officials weren't doing anything about it.
Players weren't annoyed just by the fact that Will was talking so much. He took up a lot of time and held up the action, which was a fair point.
But if you consider that his entire strategy revolves around getting under his opponents' skin and getting them off their A-game, one could say his plan worked to perfection.
At times, he may be stretching the rules and putting others out of their comfort zone, but Kassouf can't be accused of cheating or angle shooting. He's working within the confines of the "system."
However, it was only a matter of time before someone stood up to Will Kassouf and called him out. It happened late in the Main Event, with only 17 players left, as the Brit got involved in a massive hand against Canada's Griffin Benger.
After picking up pocket kings and 3-betting Benger's early position open, Kassouf faced a 4-bet that pretty much left the room for two options: move all-in or fold – and he was never folding pocket kings.
Still, Will took his time, trying to engage Benger in a conversation, repeating his now well-rehearsed routine.
For several minutes, Kassouf kept on talking, trying to get any reaction out of the Canadian. It wasn't until someone called the clock on the Brit that Benger exploded and went after Will, telling him he was an abusive person and that he needed to "check his privilege."
Seconds later, Will moved all in, and Benger snap-called him with pocket aces, leading to one of the most entertaining showdowns we've witnessed in Main Events over the years.
This was the end of the Will Kassouf poker journey in the Main Event, and it ended with one of the biggest coolers in Texas Hold'em. Still, the Brit walked away with $338,000 for his efforts, which was his biggest tournament cash up to that point.
As for the rest of the table, they didn't seem too sad to see Will hit the rail, and it wasn't just because they were one spot closer to the final table.
He certainly wasn't a pleasant opponent to have around, but the fact that everyone was so upset with him is probably a compliment to his strategy.
It doesn't win him any popularity points, but it does help him pick up some extra chips.
As for Benger's outburst, some thought he got out of line and was much more offensive than Kassouf.
However, it's likely the Canadian didn't really mean the things he said and was just trying to confuse Will and get him to move all-in. Considering their hole cards, the whole thing could have been easily avoided, but at least it made for good TV.
The Will Kassouf Controversy: Is "Speech Play" Okay?
Following Kassouf's Main Event performance, there was a big debate in the poker community about the legitimacy of the whole "speech play" routine.
The public was pretty much divided into two camps. Some players and fans believed this was all part of the game. Others thought Will had no business talking to people the way he did, especially when they weren't responding to him.
Looking strictly from the perspective of Texas Hold'em rules, what Will Kassouf did is allowed.
Talking to other players, as long as you don't discuss your particular hand, is completely within the rules.
Some high-profile players were quite vocal in their support for Will's style of play, including Daniel Negreanu. The Canadian is known as a rather talkative player himself, and he often uses speech play himself to gather additional information.
To be fair, he does it in a far less annoying way, but the end goal is still the same.
After all the controversy, the conclusion was that utilizing speech play and trying to get under the other players' skin was fine, as long as you aren't offensive.
This has been a part of the game for decades, centuries even, and removing it would change the very foundations of poker.
In some of the later interviews, Kassouf explained that this is the way he's always played poker, and he saw nothing wrong with it.
Of course, his background as a lawyer certainly helped him develop some effective speech play strategies, so he's just taking advantage of his strengths.
Some pros have even taken a deeper interest in the Brit's strategy and tried to analyze his patterns in different situations to see if they could find any imbalances. They discovered that Kassouf's routine is pretty well balanced, but not completely without its faults.
What Has Will Kassouf Been up to Lately
Will Kassouf's "glory days" are behind him now. After the WSOP episode, he went back to grinding tournaments and cash games in Europe, and a few months after the Main Event, he posted his biggest career cash, winning the EPT High Roller to the tune of $555,000.
It seems these big wins didn't influence Brit's bankroll management too much. Although he plays an occasional $10K event, he's mostly been grinding smaller buy-in tournaments, just as he did before.
The live poker arena has been Kassouf's bread and butter, but, like everyone else, he's had to introduce some changes to his playing routine. With live poker rooms not operating, he turned his attention to online poker, and he's found some success on the virtual felt as well.
In December 2020, the Brit took down the online Irish Poker Masters Main Event for €215,163. It's hard to say if his speech play abilities were of any use in the virtual setting, but it seems that Will also knows a thing or two about playing cards.
If his Twitter account is any indication, Kassouf has been doing okay recently, grinding online tournaments. His last live result came in September of 2020, but with things slowly opening back up, there is no doubt he'll be jumping back into the mix.
Arrived at @PokerroomKings for the Euro Poker Million (EPM) Main Event €500,000 GTD!
Buzzing atmosphere here already!
My first live tournament in 6 months.
Playing 16 x 40 min levels today.
It's time to get the party started!
🤑💪🏆💶🎉☝️#epm #kings #poker #fun pic.twitter.com/mBWWfOsyeG

— William Kassouf (@WilliamKassouf) September 19, 2020
Love him or hate him, one thing is for sure – William Kassouf is one of the more entertaining characters in the poker world, and he makes the game fun to watch. Yes, he can be annoying at times, but that's the whole point.
If nothing else, he finds a way to make every poker hand exciting, and the game needs more people like him!