Bill Perkins Poker Story – High Stakes Poker & Crazy Prop Bets
9 minutes
Last Updated: September 3, 2021
Bill Perkins Poker Story – High Stakes Poker & Crazy Prop Bets
In the world of high-stakes poker, the name of Bill Perkins is very well known. Perkins may not be a professional player by the strictest definition of the phrase, but he's put in many hours at the tables and has had a fair bit of success over the course of his poker career.
The controversial businessman has built his wealth outside of poker, mostly through hedge funds and other business ventures, accumulating millions of dollars over the years. For Bill, high-stakes poker is mostly a pastime, and he can certainly afford to rub elbows with some of the biggest names in the industry.
Despite being an "amateur," Perkins takes his poker career rather seriously, and he's come a long way over the years. Having access to some of the greatest poker minds around, he had plenty of opportunity to pick up very useful poker tips to take his game to the next level.
If you want to know more about one of the most famous "businessmen of poker," keep on reading. This is the full Bill Perkins story, covering his career on and off the felt.
Bill Perkins Career Highlights
Built his wealth through investments and hedge funds
Took up poker seriously in 2012
Accumulated $5.5 million in live tournament winnings
An "amateur" with the knack for high-stakes cash action
Known for crazy prop bets with other poker players
Bill Perkins Early Life & Poker Beginnings
William Bill Perkins was born in 1969 in New Jersey. After completing his high school education, he enrolled with the University of Iowa and acquired a degree in electronics and electrical engineering. His career beginnings weren't all that different from that of million young Americans.
However, Perkins had a very strong drive to succeed in life, which, combined with his education and intellect, would help him go places.
After completing formal education, he got involved with trading commodities in New York. He started off in the oil industry, working for John D. Arnold, a very successful oil trader.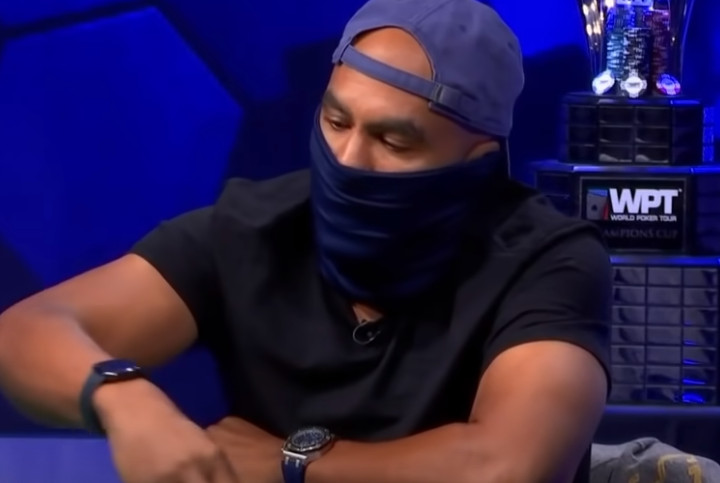 After a few successful years in the oil trade, Perkins moved on to stocks, and his career continued in the right direction.
So much so, in fact, that in 2013, he had enough money and business contacts to start his own hedge fund in 1997, called Small Ventures USA. Taking advantage of his earlier experiences, Perkins focused on the energy market and venture capital investments.
In 2013, he founded a new hedge fund, Skylar Capital, in Huston, Texas.
Clearly, Perkins has always had a natural talent for business. Combined with hard work and passion, this helped him earn millions over the years, allowing him to live a relaxed and comfortable life. But, what of his poker career?
Bill Perkins Poker Career
Perkins didn't take up poker seriously until 2012. This is when Hendon Mob shows his first live tournament results. It's safe to assume that he was no stranger to Texas Hold'em before this, but it was in 2012 that the Bill Perkins poker career really took off.
Coming from an interesting background and having developed a big appetite for human interaction early in his life, Perky (as his friends sometimes call him) had discovered poker was a great fit for him.
Of course, having many obligations outside of poker, Perkins isn't able to put in the kind of volume that many professionals do, but he's managed to build a nice poker resume over the past decade.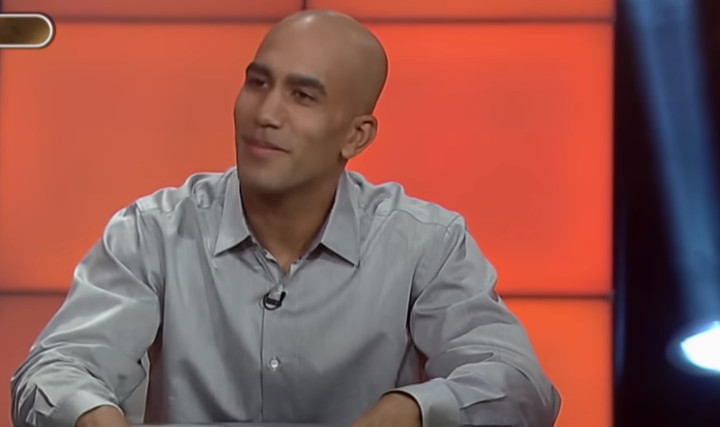 His live tournament winnings currently stand at around $5.5 million, albeit he's managed to cash in just about ten of them over the years. Given time restraints and the huge bankroll, Perkins tries to get the most out of his time at the tables, playing mostly in super-rich high roller tournaments.
His best cash came in 2019 when he finished sixth in the £1,000,000 Triton Series charity event. Perky managed to more than double his money in this one, taking home £2.2 million.
However, his best result was actually a third-place finish in the 2013 $111,111 One Drop High Roller event, which rewarded him $1,965,163 for his efforts.
Compared to some professional players, Bill Perkins doesn't really stand out in terms of results. But, for a man who takes the poker game as a hobby, he's done pretty well. More importantly, perhaps, he's had a lot of fun doing it.
Playing Poker & Enjoying Life
If you want to know what Perkins' approach to poker is, you'll get your answer after watching him play for a little while. The businessman has had many appearances on numerous poker shows, and he's always happy to mix it with the best poker players out there, even though he understands he's an underdog in this setup.
Perky simply enjoys the game and wants to have fun every time he sits down to play. Even when he loses, he doesn't seem terribly upset about it, making him a great presence at the tables.
It's fair to say that Bill brings some life to even the most serious of sessions. Always in a mood to crack a joke or throw a jab at the likes of Phil Hellmuth, he knows how to have fun and values it over everything else.
However, this doesn't mean that Perkins takes the game lightly or that he has a desire to part with his hard-earned cash. In recent years, he's been putting in some time and effort to get better and improve his chances. He may still have some way to go, but at least he's enjoying the journey.
While he may not have much time to invest in playing tournaments, Bill Perkins certainly loves to get involved with some high-stakes cash action. Thanks to his playing style, personality, and his big bankroll, it seems like all doors are open to him, and he's welcome to join most games.
Bill Perkins Net Worth
One thing that we know beyond a shadow of a doubt is that Bill is a very rich guy. That said, it's hard to figure out what's the exact Bill Perkins net worth.
With poker players, looking at their results usually helps with figuring it out, but it doesn't work for a man who made his millions in hedge funds and investments. In fact, Bill's poker results are probably fairly irrelevant for his total net worth.
Some sites that crunch the numbers suggest that the Bill Perkins net worth could be $50 – $60 million. However, some other sources claim this number could be in the hundreds of millions.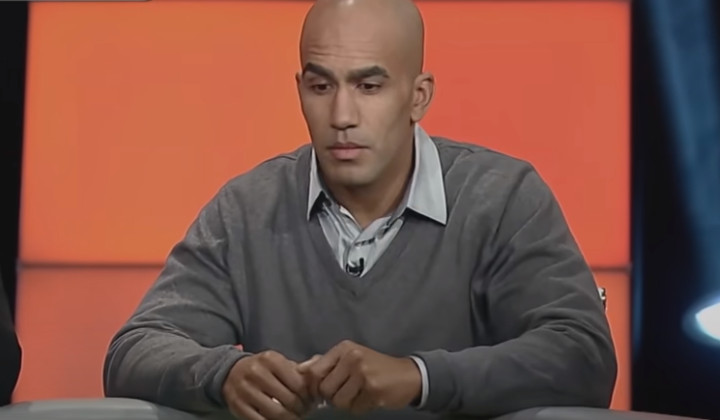 Without getting the answer from the man himself, it is really hard to say what the Bill Perkins net worth is exactly. Suffices to say that he has a few million to his name and that he can well afford to compete at the level he's been playing at.
Bill Perkins Personal Life: Wild Prop Bets, Dan Bilzerian Friendship & Other Adventures
Bill Perkins loves playing a few poker hands every now and again, but that's just the tip of the iceberg. The millionaire loves all sorts of gambling, and insane prop bets seem to be what gets his juices flowing.
His approach is – the crazier, the better, and he doesn't mind paying the premium.
One of the prop bets that got a lot of attention in the media was against the streaming brothers, Matt and Jaime Staples. Perky gave the brothers 50 to 1 odds that they couldn't get their weight to be within one pound in one year's time.
While the odds were quite generous, Jaime and Matt started 180 pounds apart, so it was quite a challenge. In the end, they managed to do it, and Perkins was happy to pay out $150,000.
Another crazy prop bet saw Perkins challenging another popular streamer, Joe Ingram, to swim one mile, laying him 3 to 1 odds. The bet seems reasonable enough, but the catch was that Joey didn't know how to swim – at all.
Bill was on the line for $15,000, but, like with the rest of his bets, he didn't really care about the end result, as long as he was entertained.
The Bill Perkins – Dan Bilzerian Friendship
Perkins has been friends with another famous poker-playing millionaire – Dan Bilzerian. The two have often been seen together, and they've even streamed some online poker sessions on Twitch. These don't have much of an educational value but are certainly fun to watch.
Perkins is certainly not as extravagant as the "King of Instagram," but the two seem to get along just fine.
But friendship doesn't mean a lack of rivalry. Perkins' passion for crazy prop bets is perhaps best illustrated by the one he made with none other than Bilzerian.
Bill put up $600,000, betting Blitz couldn't complete a bike ride from L.A. to Las Vegas in 48 hours. For someone who hasn't done any cycling in 18 years, this was almost an impossible feat, especially given the incredible heat Bilzerian would have to endure during the 320-mile journey.
This didn't stop Dan from taking the bet, though.
What's even crazier is that Bilzerian managed to complete the ride within the given timeframe, winning the bet. There's been a bit of controversy surrounding it, but in the end, Blitz managed to do the almost impossible and pocket a nice score.
Although it was a decent chunk of money, Perkins wasn't too upset about it, either. As soon as this bet was done, he was back to the drawing board, coming up with an idea for the next one. Because that's how he rolls!
Look Behind the Scenes
When talking about ultra-rich millionaires, it's easy to forget that they, too, are just people at the end of a day.
Perkins was married to Stephanie Perk, and they had two daughters. Although the couple got divorced, they maintained a friendly relationship over the years.
Bill is currently engaged to his new girlfriend, Lara Sebastian, and the rumor has it Lara and Stephanie get along just fine as well.
So, beyond all the money, high stakes games, and crazy prop bets, who is Bill Perkins really?
Perhaps the best answer to this question is found in his recent book, aptly entitled "Die With Zero." It's the kind of book that you wouldn't expect from a wealthy hedge fund manager, but it provides a perfect picture of what kind of a person Bill Perkins really is.
Instead of focusing on how to spend your entire life working to amass money that you probably won't get a chance to spend, "Die With Zero" talks about enjoying life and making the most out of the time we have.
And you can see this spirit even in the Bill Perkins poker career.
He's never been overly concerned with results and has always focused primarily on having fun and enjoying the game. It might not be the most effective way to manage your bankroll, but if your plan is to "die with zero" anyways, why should you stress about it too much?
Some will say that it's easy to have this attitude when you're a millionaire, and perhaps that's true. Either way, Perkins doesn't seem too bothered by what others think of him, and he tries to live his life to the fullest and enjoy it the way he believes is right.
Summary: What Has Bill Perkins Been up to Lately?
Bill Perkins has been quite active in recent years, both in poker and outside of it. He's had several appearances on some of the latest Poker After Dark shows, and he's showing no signs of wanting to get out.
Perkins has been working on his game and doing what he does best – coming up with new prop bets to keep himself entertained and also give people a shot at some money, as long as they're up for the challenge.
You can rest assured that it won't be long before you get a chance to see Bill Perkins mixing it up at the tables once again. With live poker coming back once again, the millionaire will probably jump at the opportunity to make an appearance on some new episodes of High Stakes Poker or get involved with some Triton Series super high roller events.