The Game of Skill: Adam Friedman Wins $10K WSOP Dealer's Choice Third Time in a Row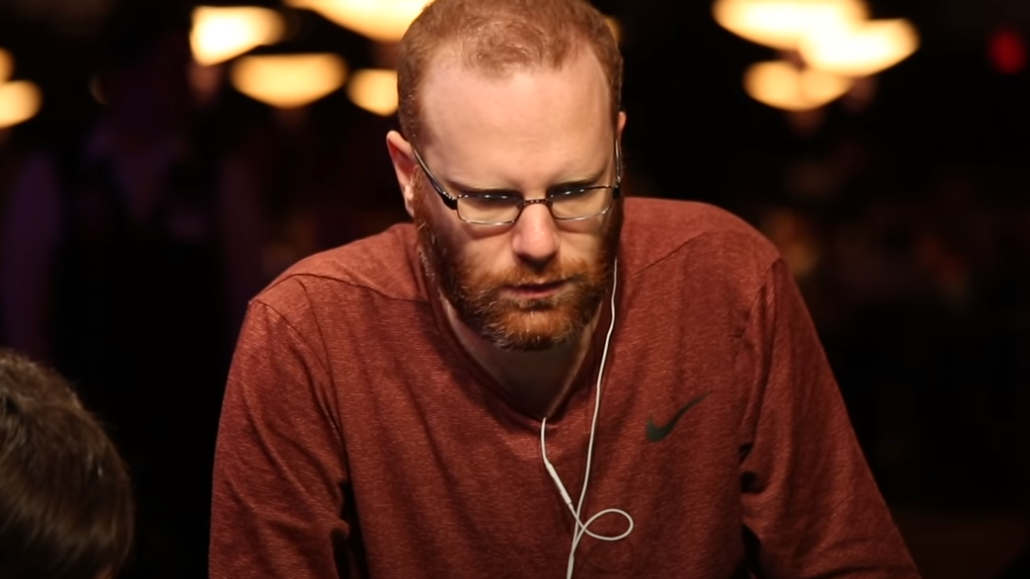 3 minutes
Last Updated: October 21, 2021
There is and always will be a debate about whether poker is a game of skill or not. For some, it will always remain just another card game where luck triumphs over skill no matter what.
But when you take a closer look, there is abundant evidence to the contrary, and the recent achievement by Adam Friedman is just one of many.
Just hours ago, Friedman defeated Phil Hellmuth in the heads-up skirmish for the $10,000 WSOP Dealer's Choice title. And, while the win over the star-studded final table is impressive on its own, what's even more striking is that Friedman has done it the third year in a row!
He triumphed it the same event back in 2018 and then in 2019. As you probably know, there was no live version of the World Series in 2020, but as soon as he got the opportunity, Adam Friedman went on to win the prestigious event.
Small, but Very Difficult Field
Tournaments such as the Dealer's Choice Championship don't attract big crowds. To do well in these events, players have to be proficient in many different types of poker, which makes them less appealing to recreational players.
But, that doesn't mean that winning one of these is an easy task.
This year, the tournament saw only 93 runners, but these were some of the biggest names in poker. Phil Hellmuth, Daniel Negreanu, Mike "The Mouth" Matusow, Matt Glantz, were all there, alongside dozens of other top players.
What makes WSOP dealer's choice events so difficult is the structure that requires players to be familiar with several poker variations, namely:
Hold'em (Limit, No Limit, and Pot Limit)
Omaha and Omaha 8 (Limit and Pot Limit)
Big "O" (Five Card Omaha)
Razz
Five Card Draw (No Limit)
2-7 Draw
Badugi
Badacey
Badeucy
Players take turns picking the game they want to play for a full orbit. This adds an interesting dynamic and sharpens the skill element.
Players who are particularly proficient with a particular poker variation that's not as popular can get a big edge over the competition. However, they have to be skilled enough in all formats as everyone can pick any game from the preapproved list of games.
Star-studded Final Table
As the $10,000 Dealer's Choice Championship dwindled down to the final table, it was no surprise to see quite a few big names still in the mix.
In fact, it was perhaps the most star-studded final table of the series thus far, featuring Hellmuth, Matusow, Matt Glantz, Friedman, Mike Gorodinsky, Andrew Kelsall, Jake Schwartz, and Carol Fuchs.
Waking up to the biggest day of your professional career is a terrific feeling. Now I just have to complete the 3peat against an unbelievably difficult final 9 players. pic.twitter.com/Cw1QoUC9wS

— Ada❌ Fried❌an (@AdamFriedman119) October 20, 2021
Because of this, the organizers decided to set up the live streaming of the final table, despite the technical difficulties that such a stream entailed. People wanted to see their favorites battle it out for the prestigious title.
By popular demand, there will be a @PokerGO stream of the $10,000 Dealers Choice Championship starting at 5:15 ET/2:15pm.

There's also a debut of a public chat so YOU can interact with the commentators

— WSOP (@WSOP) October 20, 2021
As is it happens in poker tournaments, one by one, players left the big stage. Gorodinsky and Glantz were first casualties, followed by Kelsall and Mike "The Mouth." Finally, Carol Fuchs was sent packing, followed by Schwartz, the chip leader to start the day, and it was time for the final skirmish.
It could have hardly been scripted any better as the last two standing were Phil Hellmuth and Adam Friedman.
Friedman was going for his third straight title in this event and his fourth WSOP bracelet. Hellmuth, on the other hand, won his 16th bracelet just a couple of days ago and was now going for number 17!
So, both players had plenty of additional incentive to bring out their best game.
In the end, poker gods were more favorable to Friedman, who managed to overcome Hellmuth's sizeable chip lead and take down the event for $248,350.
More importantly, though, he did something no one has done in the WSOP 53-year long history. He managed to win the same tournament for three years straight, which is an impressive accomplishment and proof that skill plays a major role in poker, after all.
Hellmuth was denied his 17th bracelet, which was, of course, someone disappointing. Phil has had a great series thus far, with five final tables, one win, and one runner-up finish.
Let's give credit where credit is due: congrats @AdamFriedman119 on the 3-peat in @WSOP Dealers Choice tourn: amazing feat! I had 4.2M in chips to Adam's 1.4M at 12:30 AM to win my 17th Bracelet, but Adam made a great comeback. THIS close my 17th, and my second of the week pic.twitter.com/qakt5boNKo

— phil_hellmuth (@phil_hellmuth) October 21, 2021
The chase for bracelets and the Player of the Year title continues. There are still many more tournaments to go, and all we can hope for is more final tables like this one!