WSOP 2021 Player of the Year Race: Zinno Seizes a Commanding Lead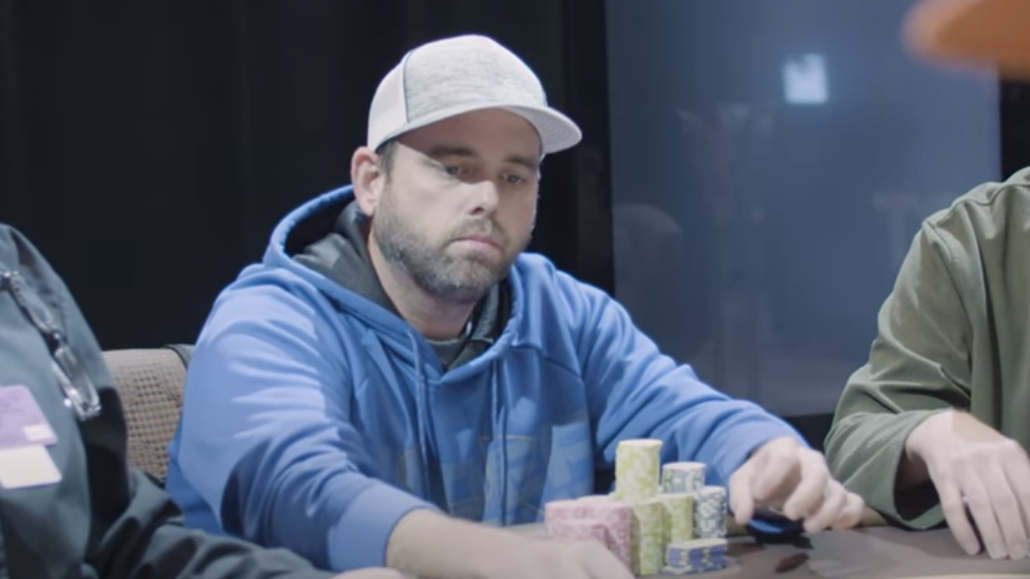 3 minutes
Last Updated: October 18, 2021
The World Series of Poker is first and foremost about bracelets. Winning one of these, especially for amateurs and semi-recreational players, is a dream come true.
But, serious pros also have a different aim in their crosshairs every time the WSOP kicks off: the prestigious WSOP Player of the Year title.
Unlike bracelets, which are awarded for the performance in a single event, the POY race looks at the accumulated score over the entire series.
Albeit there have been some suggestions on how to make the points' system better, it is largely designed to recognize and reward the best and most consistent performers.
For this year's series, there are actually two leaderboards. The traditional one, which looks at all scores across the board, and the Velo No Limits Leaderboard, only calculating results in No Limit Texas Hold'em events.
Now that we are almost three weeks into the WSOP 2021, it's a good time to look at the POY standings and see who's leading the pack and who's fallen behind.
Zinno and Linde at the Top, Ferguson No-show
Looking at the traditional Player of the Year standings, it is Anthony Zinno leading the way. Zinno took over the top spot from Jason Koon, who has had a very good WSOP thus far, finally winning his first bracelet and posting a few other strong finishes.
However, in his interview after winning the $25K HU Championship, Jason said he wasn't planning on playing the full schedule. So, despite a strong start, he's not a likely candidate for the title.
Zinno, on the other hand, is what you could call a true grinder. With $10.5 million in live tournament earnings, he's already won two bracelets this year, alongside a couple of deep runs. His total bracelet count is now four.
With this kind of a start, Zinno is definitely a strong favorite to become the 2021 WSOP Player of the Year.
Dylan Linde managed to edge ahead of Jason Koon as well, with 1,676 points. Linde claimed his first bracelet this year and had a few other strong finishes, but he still has a lot of catching up with Zinno, who is currently sitting at 2,127 points.
Won my first bracelet last night. Feels amazing but as good as all the kind words from my friends and family. Much love❤️ Yes, I finally got you your fantasy points you damn vampires 😁

— Dylan Linde (@DylanLinde) October 13, 2021
Looking at Phil Hellmuth's performance at the World Series thus far, it's somewhat strange not to see him near the top. Phil has had several final table finishes this year already. However, the POY formula is such that he just didn't accumulate enough points to get in the top three spots.
That said, he is currently in 10th, with 1,226 points, and if the run continues, he could be a serious contender as there are quite a few tournaments still to go.
One player who's consistently performed well in the Player of the Year race is Chris Ferguson. Since his return to live poker, "Jesus" has been posting some remarkable results, even winning the title in 2017.
It's safe to say that he won't be claiming the accolade this year, though, as there were no Ferguson sightings at this year's World Series. He might turn up for the Main Event, but he's clearly not chasing after the POY title.
Daniel Negreanu has had a few results of his own, but he still has some catching up to do. Those interested in "KidPoker's" exploits at the series can follow his daily vlogs on YouTube as well, as the Canadian publishes one every day.
The No Limits Leaderboard
An interesting addition to the 2021 WSOP, the No Limits Velo Leaderboard only tracks results in NLHE tournaments. Jason Koon remains the leader on that one, as Zinno's and Linde's results came primarily from non-Hold'em events.
In second place is Daniel Lazrus, a player from the United States who claimed his first WSOP bracelet earlier this year in an online event. He then proceeded to win his second one by conquering the massive field in the Millionaire Maker event, bagging a cool million for his efforts.
 In addition to prestige, players finishing in the top three spots on both leaderboards will get cash prizes.
The winner will claim $15,000, the runner-up will bag $7,500, while the third-place finisher will receive $2,500.
There is still a long way to go before the WSOP 2021 wraps up, so it's too early to make any big predictions. However, given Zinno's very strong start and his poker-playing abilities, I wouldn't bet against him for the traditional leaderboard.
The No Limits leaderboard is much more volatile. There are still some massive NLHE tournaments left on the schedule. These are worth many points, and there is a lot of variance involved, so we'll just have to wait and see.