Sweet Sixteen for Phil Hellmuth: Poker Brat Wins Another WSOP Bracelet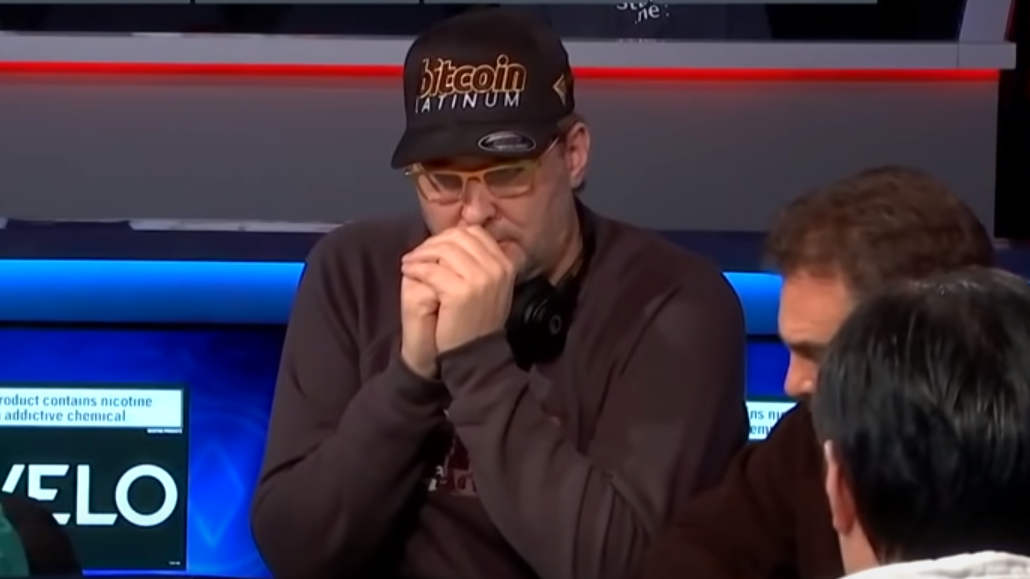 3 minutes
Last Updated: October 18, 2021
Phil Hellmuth has long been the man to catch when it comes to the number of WSOP bracelets won. Those chasing him will now have an even more difficult task as the Poker Brat claimed another victory at the World Series, bringing his total bracelet count to 16.
Hellmuth took down a $1,500 Deuce to Seven No Limit event, proving once again that his success in non-Hold'em events this year was no fluke.
Phil has already had several close calls this series, but the finish he was able to post was 4th place in the Seven Card Stud Championship.
Last night, poker gods finally decided to smile upon Hellmuth and bestow upon him another coveted WSOP trinket.
Phil's Journey to the Victory
No Limit Deuce to Seven Draw is not the most popular poker variant out there, but the $1,500 event still drew in a respectable field of 272 runners. It's also a pretty wild game that relies a lot on intuition, experience, and live reads, as the actual information about your opponents' holdings is nonexistent.
And, if there is one thing that the Poker Brat is not lacking, that's the experience on the felt.
Hellmuth has been playing poker tournaments for several decades, and a lot of his success can be attributed to his ability to read the opponents and adjust to their tendencies. That, combined with some good run in crucial spots, resulted in a very important victory.
Going into the final day of play, Hellmuth was second in chips with ten players remaining. It's a decent spot to be in, but there was still plenty of play left in the tournament, and Phil wasn't the only one with his eyes set on the bracelet.
End of Day 2 @WSOP 2-7 No Limit Lowball Draw: 10 left. I have 1,016,000 in chips (2nd place in chips). Official final table is 7 handed. Wifey has been at Health Spa for 2 weeks and missed my last 2 Final Tables, but my beloved wifey will be there Sunday, yay! pic.twitter.com/D9RditZ8wj

— phil_hellmuth (@phil_hellmuth) October 17, 2021
After a couple of eliminations, the official final table was formed, and Hellmuth was up against the likes of Jake Schwartz (the eventual runner-up), Rep Porter, and Dario Sammartino.
Ryan Riess, the 2013 WSOP Main Event winner, was eliminated in 9th, just before the final table.
Hellmuth's journey to victory wasn't smooth sailing. He had to deal with some swings and coolers, and although he started to get tilted at one point, he managed to get his composure back.
The final skirmish didn't start on the right foot for Phil. He lost a big pot to Schwartz right out of the gate and had to keep his calm to slowly rebuild his stack. But, with another bracelet within his reach, Phil didn't allow for his emotions to take over.
Instead, he weathered the storm and managed to take the lead back.
In the final hand, Phil managed to make a 9-8 against Schwartz's pair of fours, and that was it. After several weeks of frustrating close calls, Phil Hellmuth finally seized another bracelet, making it to sweet sixteen!
Hello @WSOP #16!! pic.twitter.com/quoDLX2gdu

— phil_hellmuth (@phil_hellmuth) October 18, 2021
The Poker Brat Legacy
While Hellmuth has often been criticized for his behavior at the tables (including a very recent outburst in the Seven Card Stud Championship), he is one of the most iconic players to have ever lived.
With 16 WSOP bracelets to his name, Hellmuth has proven time and time again he knows how to play poker. You can question his strategy and wonder about his plays on occasion, but his results over the years are undeniable.
And, his performance at this year's WSOP shows that he's no one-trick pony, either.
Phil has put in a lot of work to improve his mixed-game abilities, and he's put those skills to work over the past three weeks. After a series of impressive results, it was only a matter of time before he'd go all the way.
As for the actual bracelet, Hellmuth plans to continue his tradition of giving them away. Phil says he doesn't have any of his bracelets as he's given them all away to friends and family.
Emotional!! Since 1990's I've been wanting a @WSOP 2-7 No Limit Lowball Draw Bracelet because of the vibe Chip Reese @TexDolly Billy Baxter @ItsJohnnyChan Bob Stupak and crew brought to the event each year. I had a 2nd vs Billy and a 2nd vs John Juanda. Tonight I finally won one! pic.twitter.com/LBbI611D6P

— phil_hellmuth (@phil_hellmuth) October 18, 2021
With this result, the Poker Brat has also moved up in standing for the Player of the Year race. He's now just 20 odd points behind Anthony Zinno, and if the past three weeks are any indicator, the final battle for the title might be fought between the two.