Learn How to Take Your Sports Betting to the Next Level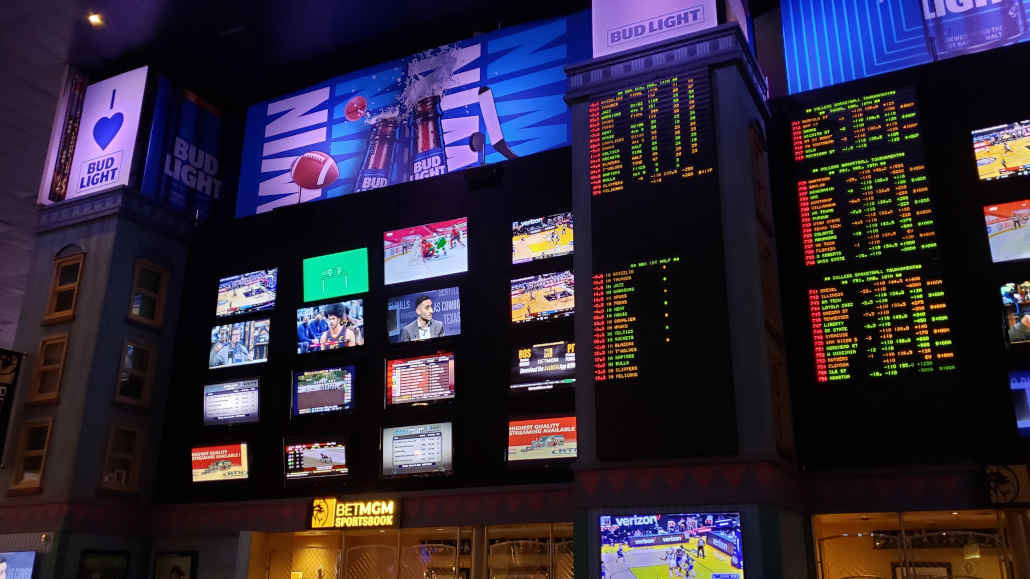 3 minutes
Last Updated: April 27, 2022
Sports betting is a fun pastime on its own, especially when you're betting on the teams and competitions that you like to follow.
But, when you're also making money doing so, this feeling gets even better.
Unfortunately, many sports bettors don't know how to increase their sports betting success and win more serious amounts of money from this activity.
That said, if you want to do something about it and take your sports betting to the next level, we've got just the tips for you!
Set Realistic Goals & Stick to Them
When you set a goal, you'll have something to bet towards, so you'll bet more responsibly and take each selection more seriously.
Whether you want to maintain a certain winning percentage or aim to win a specific amount in a set period, betting goals can help you stay on course.
More important than just having a goal is setting one that's realistic. In other words, set a goal that you can achieve with some discipline, learning, and proper strategies.
It should never be about chasing huge scores short term but getting wins and steady profit over longer periods.
Always Look for the Best Odds on Offer
If you're ready to take your sports betting to the next level, you've probably been in the betting industry for some time.
But, if you've only been betting with one sportsbook for that entire time, the truth is that you've most likely been missing out.
This is because no betting site or local bookie, no matter how good they are, can offer you the best odds for every game in every sport.
With this in mind, the best solution for this is to constantly shop between betting sites and check out places such as Ufabet to make sure you always get the best odds and most favorable betting bonuses.
Doing so doesn't take much time but can make a substantial difference for your bankroll in the long run.
Bet With Your Brain, Not Your Heart
As sports fans, we often find ourselves cheering our hearts out supporting our favorite teams and players. But, from the sports bettor's perspective, you should take up an entirely different approach.
More precisely, you should never choose your picks based on your allegiance to a team or other personal preferences.
Sports bettors who manage to bet only using objective information are often the most successful ones.
So, if you want to count yourself in such company, you should always maintain your cool and leave your emotions out of the equation when filling out your betting slips.
Accept the Losses and Learn From Them
Although winning is advertised and glamorized in the betting world, the harsh reality of the industry is that there are more losing sports bettors than winning ones.
Not only that, but even the sports bettors that bet for a living barely win over fifty percent of all of their bets.
In other words, no matter how successful a bettor you are, losses will always be a big part of the experience.
So, while it might be difficult, the only constructive thing you can do is accept that the losses are inevitable.
Moreover, you should try to learn from every loss, why you picked the particular bet, and what betting strategy you can implement going into the future to avoid losing in similar situations.
Know When to Quit
The last tip we want to share with you that we're sure will help take your sports betting to the next level is that you should always know when to stop betting.
When you're betting on sports often, winning and losing streaks are just a part of the game. Because of this, you should learn when you need to call it quits.
This applies to both when you're winning and losing. Getting carried away during a hot streak can easily end up in a cold shower if you lose more than you were prepared to.
When it comes to losing, you need to develop strong self-discipline and learn how to avoid chasing losses.
If you want to take your sports betting to the next level and keep it there for the long run, a slow but sure approach is always better than a fast and aggressive one.