Bet Types Explained – Learn Ins and Outs Of Various Types Of Sports Bets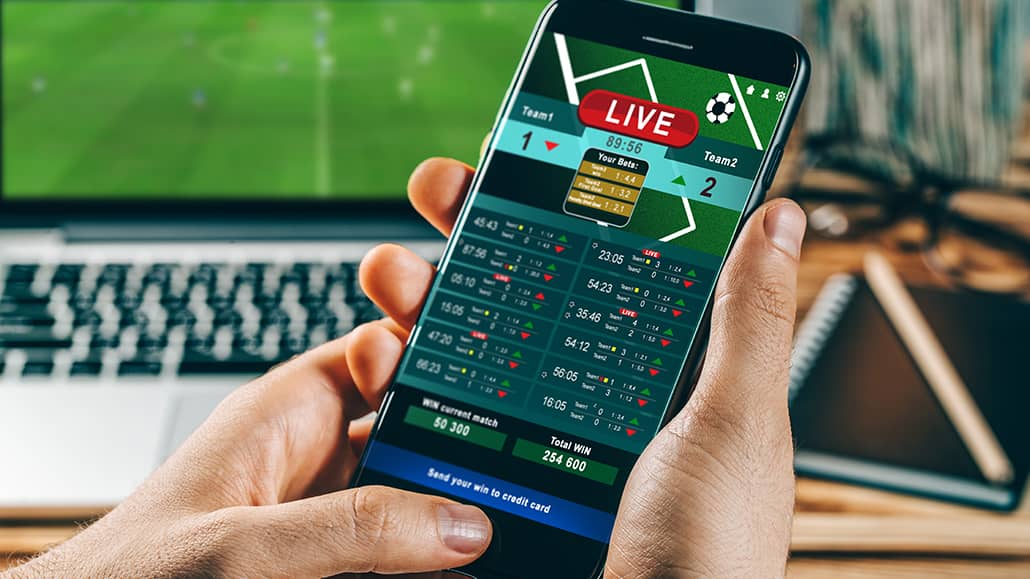 One of the key elements that you need to master to be successful at sports betting is the art of choosing the right types of bets.
To choose the best bet in every situation, you first need to know your options.
On average online bookmakers offer over 400 different markets for the biggest sports and events, so finding bets with the best value is the key to improving your bottom line.
Bet Types: Betting on The Result
Betting on the full-time result or the outcome of an event is the most common type of bet. The full-time result market is available for every match that online bookmakers offer.
Placing a bet on the outcome of an event means that you are predicting who will win the match.
Depending on the sport you are betting on, there can be one or two types of this bet.
For example, in sports like football, basketball, or handball, you can bet on a winner or a draw.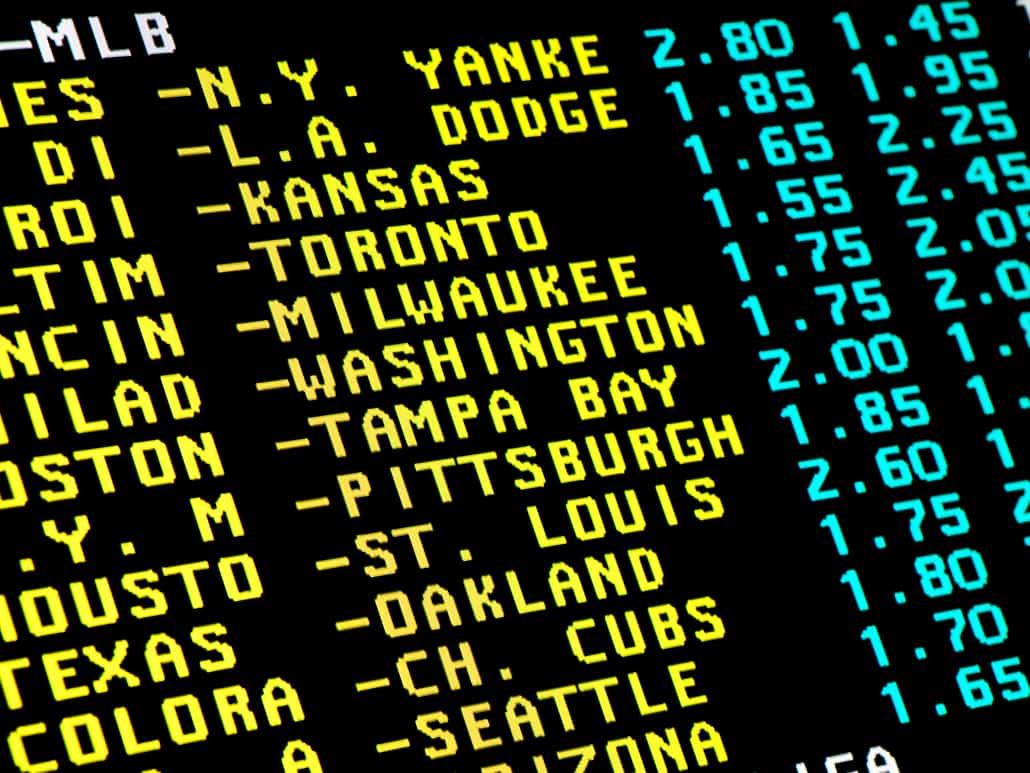 If you are betting on the full-time result of a football match, you can choose between the three-way result and the two-way result. The "full-time 3-way result," as the name suggests, gives you the option to bet on three outcomes:
home win,
draw
and away win
The "2-way result" allows you to bet on two outcomes home win and away win. If the game finishes in a draw, the bet will be voided.
Because of the "full-time 3-way result" nature, which gives players more room to make a mistake, the odds of home and away wins are significantly higher than the odds for the same outcomes in the "2-way result" markets.
Bet Types: Betting on The Over/Under Markets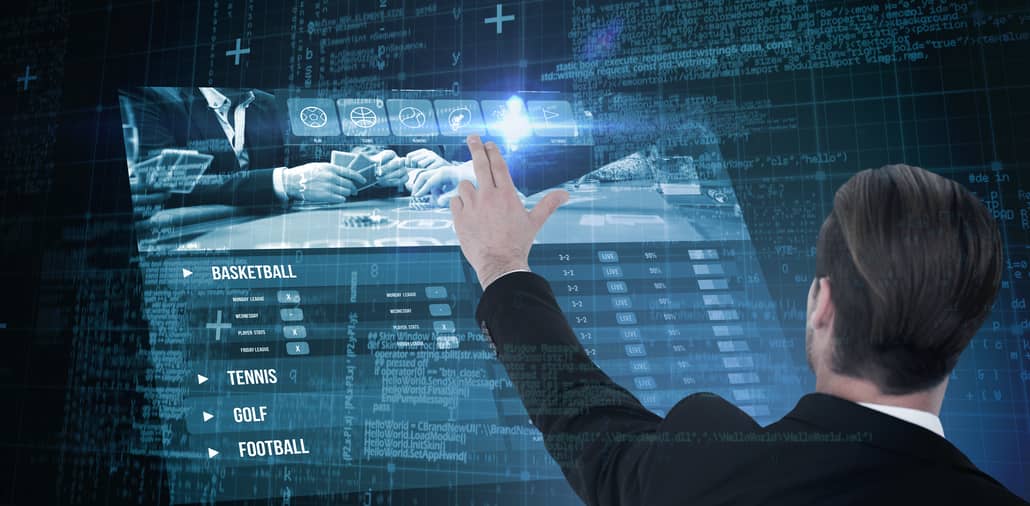 The over/under market is the favorite betting option for professional bettors giving an option to bet on the total match score.
Depending on the sport, this can mean betting on the total number of goals, points, games, etc.
As the name suggests, you can only choose between the under and the over options with this bet.
Professional bettors love this market because the bookmakers create the totals margin to allow them to offer similar odds on both options.
It is a common misconception that bookmakers set the total number of points in a match based on their opinion of how many points will be scored. The truth is that oddsmakers set the margin they think will give them the same action on the under and the over.
You see, in reality, bookmakers live from gambling, but they don't like to gamble.
To help you understand their concept, here is an example. Let's say that the bookmaker has in offer a basketball game, and the total is set at 150.5 points, with the odds on both the under and the over being set at 1.85 (decimal).
If the bookmaker accepts $1000 worth of bets on the under and $1000 worth of bets on the over, no matter how many points are scored in the game, the bookmaker will make a profit of $150. They took $2000 worth of bets and paid out $1850 to players.
Bet Types: Handicap Betting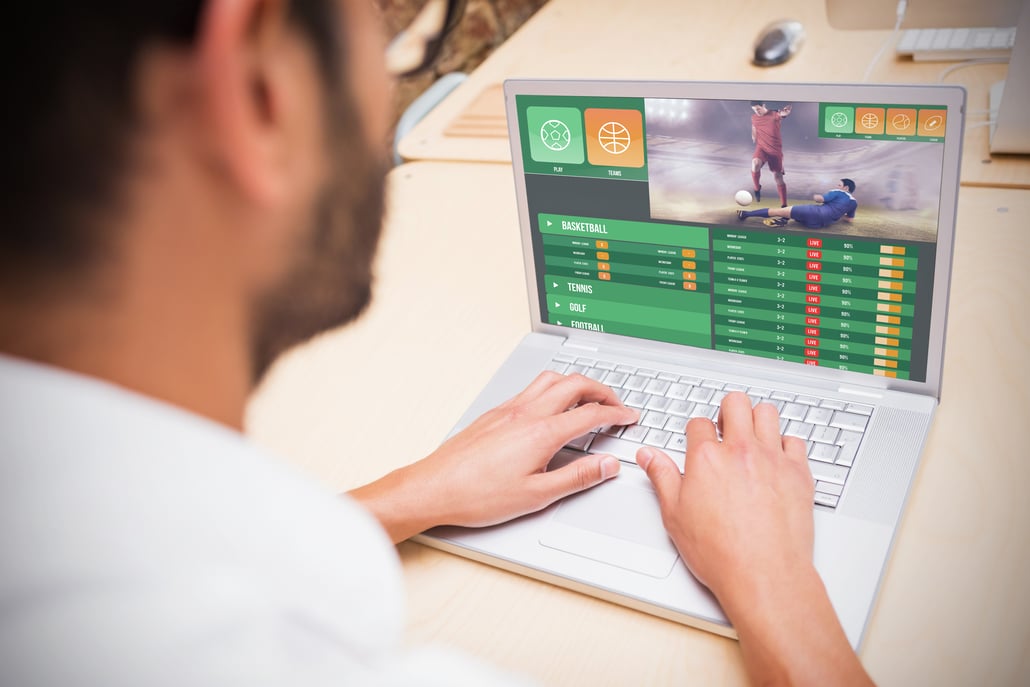 Sports matches are more often than not games in which there is a clear favorite. To even the odds out, the bookmakers offer a separate market called handicap betting or point spread.
The point spread market allows players to bet on the outcome of the games with the same odds for the home team and the away team.
This type of bet can be a little difficult to understand for beginners, so we prepared an example to make it easier to explain.
The bookmaker offers a match between the New York Knicks and the Los Angeles Lakers. The Knicks are a clear favorite, and the odds for their win are 1.30, which means you need to bet $100 to win $30. For most bettors, this is not a tempting market to bet on because they have to invest a lot more than they will win.
So to make things more interesting for the bettors, the bookmaker offers a 7.5 handicap on the Knick's win, and the odds are now 1.85 on both teams.
If you bet on the Knicks to win with the handicap, the Knicks must win by 8 points or more for your bet to be a winning one.
The bookmakers apply the same principle with the handicap as they do with the over/under markets, meaning that they offer the points handicap in a way that they think will give them the same action on the home and away teams.
Some sports, like hockey, even have a special name for handicap betting, which is puck line betting, but at the end of the day, all these variations mean the same thing.
Bet Types: Betting on The Outright Winners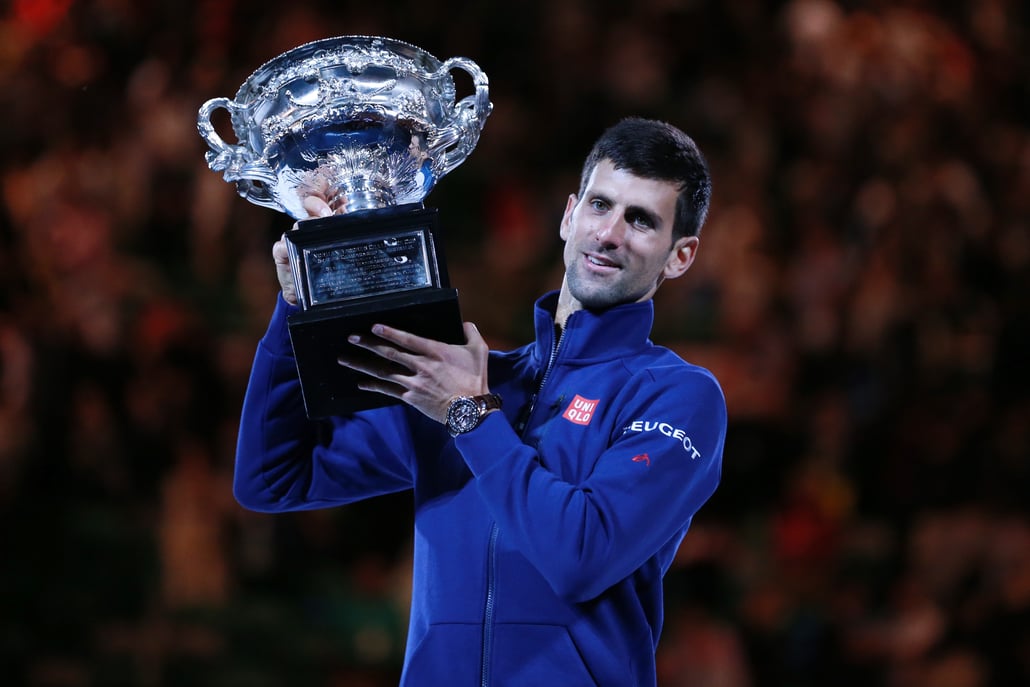 Unlike the three types of bets we mentioned already available for individual matches, the outright markets are only available for entire competitions.
By placing a bet on an outright winner, you are betting on a team or an individual for which you think will win the tournament, league, or any other kind of sports competition.
These bets offer much higher betting odds than other types of bets because they are the hardest to predict.
When you place a bet on an individual match, you just need to guess the result of one game, but when you place a bet on an outright winner, your team or player must be successful throughout the whole competition.
Let's take a tennis tournament like the Australian Open, for example. If you place an outright bet on Novak Djokovic to win the tournament, you will get much higher odds than if you placed a bet on him to win in any of the individual matches.
There is also a chance that something unexpected can happen during the tournament, like an injury, which can crush your hopes. For all of these reasons, the bookmakers give "generous" odds on the outright winner market.
Bet Types: Prop Betting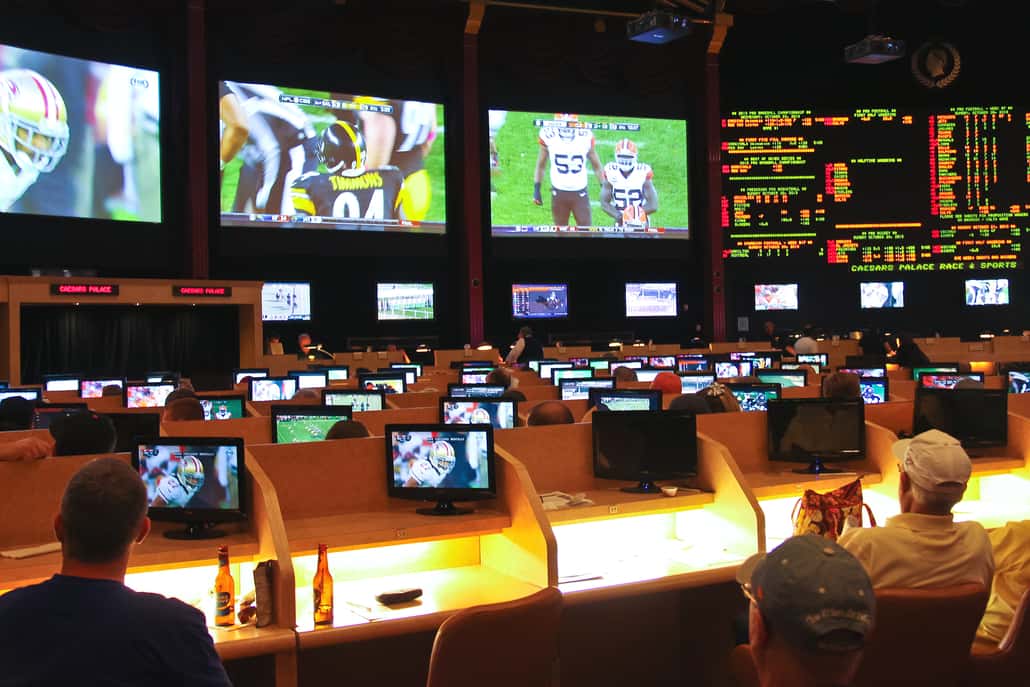 Proposition betting or betting on specials gives players a chance to bet on more specific events during the match.
These kinds of bets are tied with the individual achievements of players or teams and not the result of the event.
If possible, bookmakers will set the prop bet the same way as they would do with totals or handicap betting, which means that the odds for both scenarios will be similar.
We will take the same example as for handicap betting. You visit your favorite online bookie, and you see that they offer the game between the Knicks and the Lakers.
When you open a game, you will be presented with hundreds of different markets, such as:
If you open the "specials" tab, you will see all the proposition bets on offer for this game.
Most bookmakers will offer you markets like player points, player assists, and player rebounds. In most cases, the markets will be based on the player's numbers averaging through the season.
So, if you place a prop bet in which you bet on Lebron James scoring over 27.5 points, the only thing you need to care about is James scoring 28 points or more.
Essentially you placed a bet on a game happening in a game.
You do not need to worry about who will win, what difference, or how many points will be scored.
Proposition betting is becoming popular as bettors seek even more profitable markets.
Different Types Of Bets – Picking The Right Option
After you decide which markets you want to bet on, you will be faced with another dilemma: how many events do you place on your ticket.
The more events you combine, the bigger your payout will be if you are a winner.
Of course, having multiple events on one ticket reduces your chance of success, so you need to think through how you want to approach this.
There are two main types of bets:
Single bet (a type of bet where you are wagering on one event)
Multi-bet (a double bet, treble bet, accumulator, Trixie, Yankee, etc.)
Single Bet Type
When you place a single bet, you need only one match to go your way to make money.
Professional bettors almost always use this bet format.
It is very simple to understand and implement, and it is the most profitable one since it carries less risk.
This has a lot to do with finding value. In today's state of online betting, it is very difficult to find a single game with odds that have value, let alone a couple of them. Because of this, for most seasoned bettors, the single bet is their bread and butter. Also, this is by far the most popular option for in-play betting.
Multi-Bet Types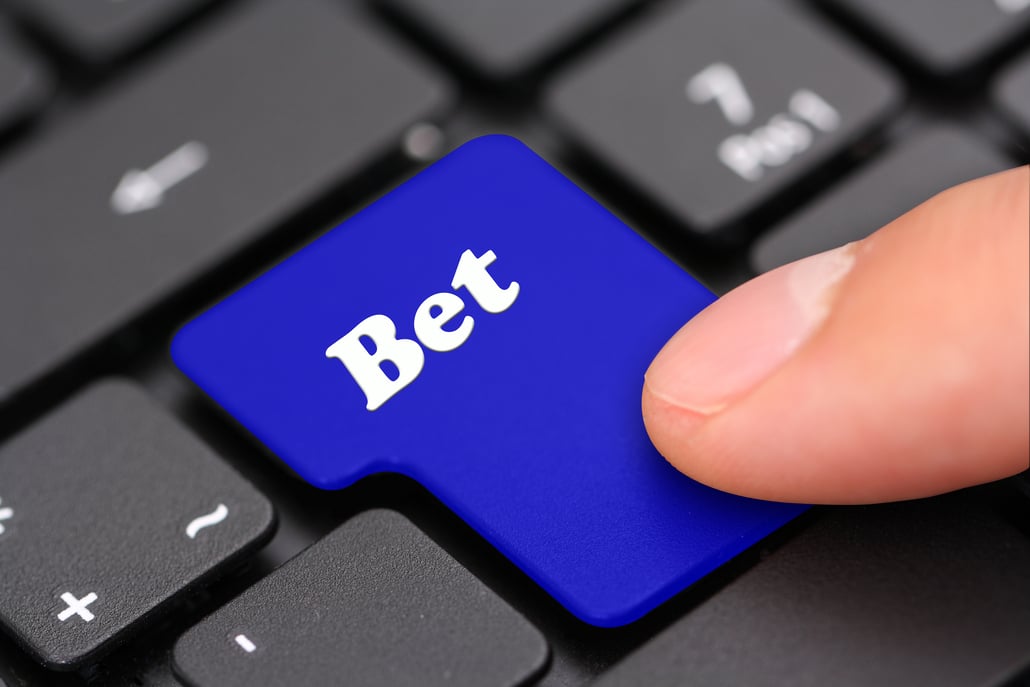 In theory, all bets with more than one selection are called multi or accumulator bets. The number of selections you can place on a ticket depends on the bookmaker, so there are many different options.
Beginners and amateurs bettors favor Multi bets because they offer a chance for a big payout.
To create a multi-bet, you need to combine several events from one or more matches onto a single ticket. You will get paid only if you successfully predict all of the events on the ticket.
For example, you place a bet on a ticket for three football matches:
Manchester United – Manchester City – home team to win @1.80
Barcelona – Real Madrid – draw @3.40
Juventus – Milan – away team to win @3.20
You need three different events to finish as you predicted to get paid. You will only win money if: Manchester United wins, Barcelona and Real play a match without a winner, and Milan wins in Torino.
While these bet formats look much more optimistic if you are betting only on favorites, you should stay away from them anyway.
It is hard enough to stay profitable predicting one match at a time, so you should not start guessing multiple outcomes.
We should also mention that depending on the markets you want to bet on, bookmakers will allow you to combine multiple markets from the same match onto one ticket under the condition that the result of one market doesn't influence the others.
For example, bookmakers will let you add markets such as full-time results, the number of corners, and the number of bookings on the same ticket. In their eyes, these markets don't influence each other that much.
How To Implement Different Bet Types Into a Winning Strategy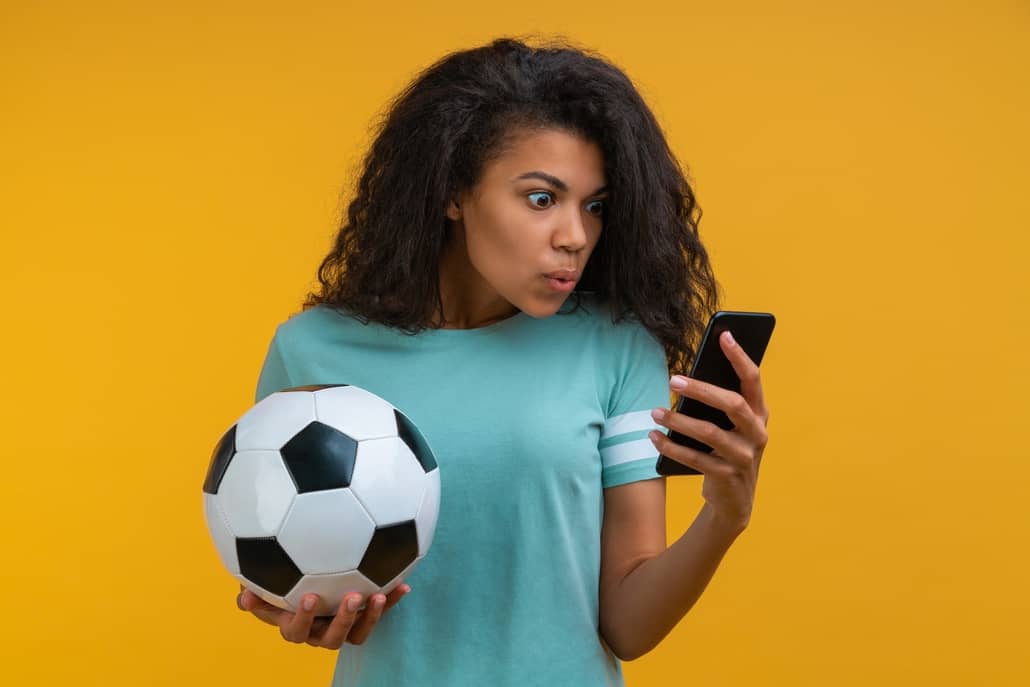 In this article, we have only scratched the surface of all the betting options available, so make sure to read our full guide on how to bet on sports if you want to learn more.
That said, we mention the main bet types, and those should be more than enough when starting out. Don't make things too complicated for yourself, and pick the main options to avoid any confusion.
To help you even further on your journey, here are a couple of tips regarding different types of bets.
Limit The Number of Multi-Bets
Our first advice regarding different bet formats would be to stay away from multi-bets since those are almost impossible to master, even for a seasoned bettor.
If you still decide to go with multi-bets from time to time, try to place as few selections as you can.
Another tip for multi-bets would be to try and place bets that can influence one another on the same ticket.
For example, if the bookmaker gives you the option to combine two basketball players from the same team on your ticket, you should bet one over and the other under.
This method is based on the logic that if one player performs well and scores a lot of points, he will take more shots, consequently taking shots that otherwise the second player would have taken if the roles were reversed and the other way around.
Do Not Experiment With Different Types of Bets
Our advice would be to place bets on the markets, such as full-time results, the over/under, and the handicap market. While you can find more exotic options like BTTS betting or lay betting in many places, there are too complicated, to begin with.
Sticking with core options will help you build a solid foundation and allow you to move to other options gradually.
The most important thing is that these markets aren't volatile as others, and you won't be faced with long losing streaks. As online poker players, we know that volatility can kill the love of the game, and in this case, your sports betting passion.
Placing bets on single matches also allows you to place a bet as soon as you find odds that have value without having to look for another event to add to your ticket.
For example, if the Lakers are playing against the Nets, and the news comes out that Lebron James won't play, you want to bet on this game before the bookmakers adjust their odds.
BEST RESOURCES:

BETTING GUIDES