In-Play Betting Explained – Everything You Need To Know About Live Betting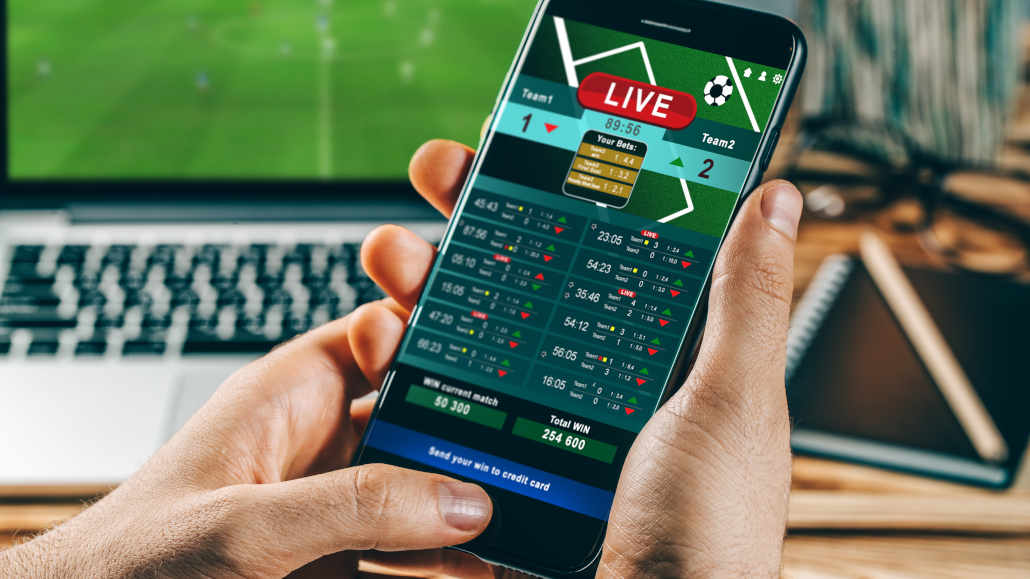 In the last two decades, online betting has been thriving thanks to advancements in technology.
And while all segments of internet betting have evolved due to these advancements, none have benefited more from them than in-play betting.
For this reason, more and more punters are trying out this form of betting. To help you transition, we have prepared everything you need to know about live betting in this guide.
What Is In-Play Betting?
In-play betting, live betting, in-game betting, or run betting is an activity in which punters place bets during a game or a match.
Bookmakers usually start offering in-play markets 10 to 15 minutes before the match begins and close the markets in the last few minutes.
This means that punters can place bets during the whole match.
Depending on the sport and the game developments, some betting markets are always open while others open and close.
Of course, bookmakers constantly adjust betting odds depending on the score, public money flow, and in-game dynamics.
Most Popular In-Play Betting Markets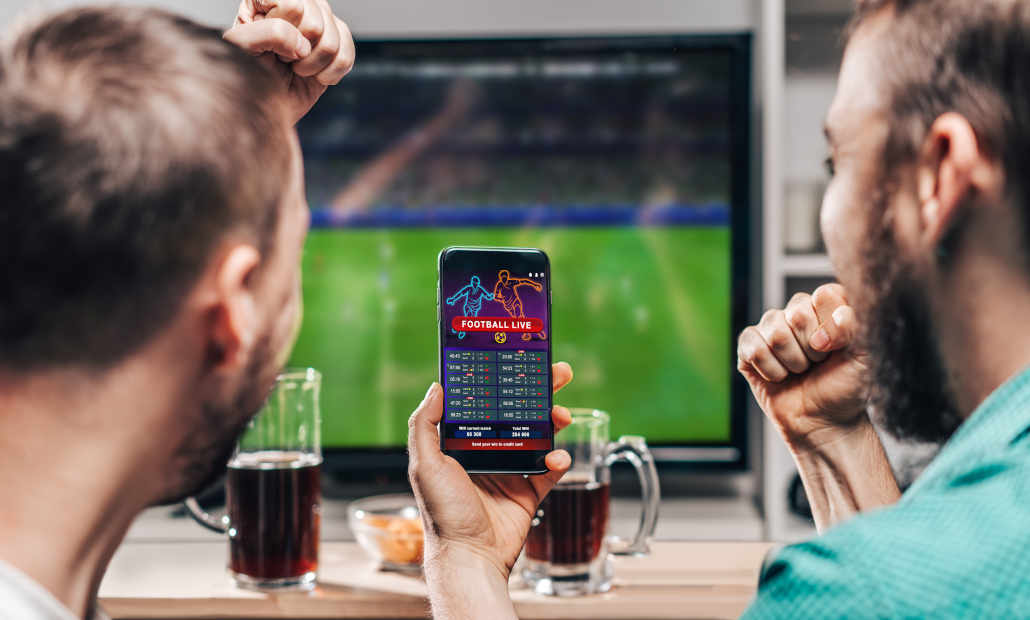 Online bookmakers can offer up to 1000 in-play betting markets depending on the sport and league.
While punters can choose from hundreds of betting options, the most popular live betting markets are the classic ones.
The top five most popular in-play betting markets are:
The full-time result
The handicap
The over/under
Prop bets
Next goal
Live Betting on the Full-Time Result
Betting on the full-time results remains one of the most popular betting markets for both prematch and live betting.
Punters all over the world enjoy placing bets on the outcome of the match because it is easy, simple, and convenient.
There are no additional factors to take into consideration such as handicaps, and they don't have to dig deep into the live betting offer to find the full-time result market.
The best part with in-play betting on the full-time result is that bettors can place bets with much higher odds even on the favorites.
For example, the odds on the favorite in a football match will be notably higher after only 15 to 20 minutes of play.
In-Play Handicap Betting
Depending on the sport, live betting on the handicap in some cases might be even more popular than betting on the full-time result.
The reason for the popularity of this bet is quite simple. The handicap market (the primary line) almost always gives players decent odds that give them a return on their investment anywhere from 80 to 90 percent.
However, in-play handicap betting can prove to be tricky for newbie bettors or bettors that are unfamiliar with this market.
You see, with live betting, the handicap is calculated based on the current result, which means that the same handicap lines will have different outcomes from those of prematch betting.
As this might be confusing, let's look at an example of a handicap market for the same match with prematch and in-play markets.
If you place a prematch handicap bet on a match between Arsenal and Chelsea, for example, Arsenal -1.5, you need Arsenal to win with a difference of 2 goals to win the bet.
On the other hand, if the match has started and Arsenal leads 1:0 and you place a handicap bet of -1.5, you need Arsenal to win with a difference of 3 goals to win the bet.
This is because the bookmakers take the current score of 1:0 as the starting point and calculate your bet based on the outcome of the rest of the match. For this reason, inexperienced bettors need to pay additional attention when placing live bets.
Over/Under Live Betting
Betting on the over/under market, or how it is referred to in certain parts of the globe, betting on the total goes toe-to-toe with betting on the handicap when it comes to the most popular in-play markets.
The reason for the popularity of live over/under market is the fact that in some sports, like basketball, totals change every few seconds.
These dynamics allow players to create all kinds of strategies they think will give them an upper hand over the bookmakers.
For example, some of the famous NBA bettors have been known to put different advanced stats in software simulators to try and predict the number of points in a game and then place live bets to additionally take advantage of a line that went too much down or up.
Other punters have a more simple approach to live betting on the over/under. They simply wait for the right dynamics such as bonus rules or unexpected circumstances like player injuries or players with foul trouble.
In-Play Prop Betting
Thanks to advancements in technology and the effort of the online bookmakers to expand their betting offer, live proposition betting has become increasingly popular.
Bettors can now place prop bets during games, something that was pretty unimaginable just a few years back.
Bookmakers have come to a point where they can offer prop markets such as will the game go to overtime, which team will have more shots, which team will have more rushing yards, or who will be the leading scorer for the team in their live betting offer.
Because they focus just on one part of the game, prop bets look much more sophisticated.
This is one of the reasons casual bettors enjoy them so much. Winning prop bets make up for great gambling stories.
Live Betting on the Next Goal
Live betting on the next goal is the in-play version of the prematch market on who will score the first, second, and third goals. It is a market primarily related to football.
The main reason why we are mentioning this market is the fact that its live version is incomparably more popular than the prematch version.
This market allows bettors to create dynamics in which they can win or lose their slips at any given moment.
It also allows bettors to take advantage of the game momentum. If, for example, one team is significantly superior during a certain part of the match, they can try to take advantage of it.
Advantages of Live Betting
Depending on your betting style, preferred sport, and bankroll, there are many advantages of live betting.
However, in this article we will mention the six main ones that can be applied to most betting styles and different sports.
The main advantages of live or in-play betting are:
Better insights into the match
Easier to find odds that have value
Faster results
More markets
Bigger limits
Better Insights into The Match
Prematch betting conditions players to make judgments and bets based on research and statistics.
However, in-play betting allows players to make calls based on the game dynamics and the situation on the field.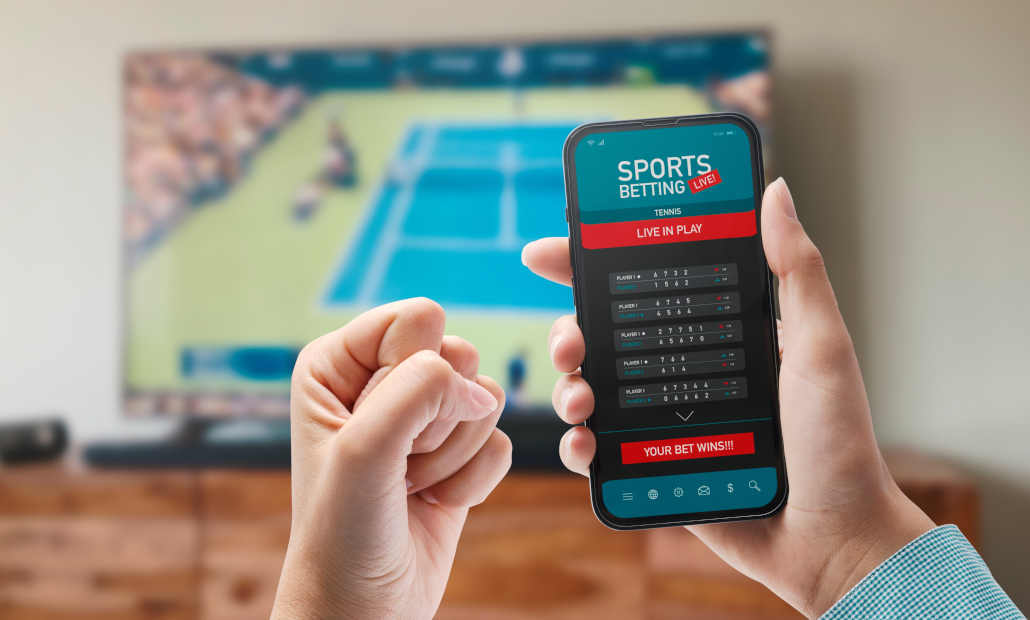 With live betting, players can also make decisions based on different circumstances such as player injuries, specific game conditions, changes in weather, etc.
These situations are rare and unpredictable which means that players can't consider them when placing prematch bets.
Easier To Find Odds That Have Value
Live betting is the best way to find value odds for the simple fact that bettors can take advantage of situations when one team is dominating one part of the match.
This is possible because live betting odds are based on algorithms that take into consideration things like prematch odds, statistics, and money flow.
But these algorithms can't take into account different game dynamics that are not reflected in the three things we mention.
To adjust odds based on game flow alone is very difficult, and this is where bettors can make bets that have value.
Faster Results
It is no secret that most gamblers and sports bettors are not patient people and they want to play games that have almost instant results.
And while live betting is a gambling option in which results are not always instantaneous, they are much faster than prematch betting where players have to wait hours or days to find out if their bet is a winning one.
Live Betting Has More Markets
Most bookmakers are conservative when it comes to the size of their prematch betting offer. The reason for this is although bookmakers have a lot of information regarding the matches they have on offer they can't keep track of all the news.
To prevent any surprises in the days and hours before the game, they tend to limit the betting offer.
However, since the live betting offer becomes available around 15 minutes before the game, bookmakers are much more liberal with it.
For this reason, players can find many in-play betting markets that are not available in the prematch offer.
Live Betting Markets Have Higher Limits
Live betting markets have higher limits for the same reason we mentioned in the section before. There is a smaller chance for surprises that could hurt the bookmaker's bottom line with markets that have been adjusted just minutes before the match starts