Get in the Mix With Second Mixed Games Festival by Cardplayer Lifestyle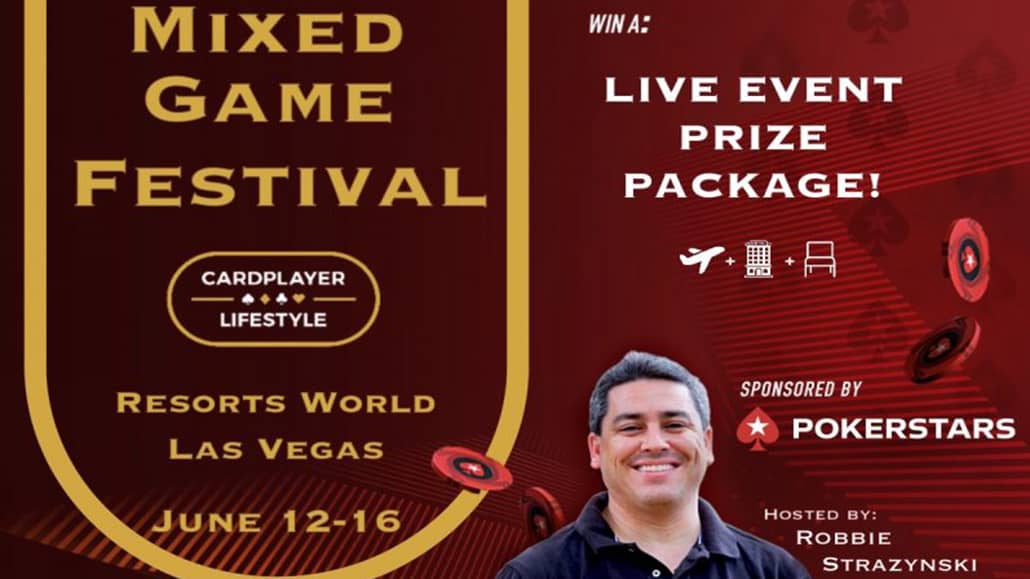 3 minutes
Last Updated: June 12, 2022
Las Vegas is all about the World Series of Poker and players chasing bracelets these days. But, if you're looking for something slightly different, you should hop over to Resorts World Hotel and Casino and check out the second Mixed Games Festival, taking place June 12 – 16.
Founded by Robbie Strazynski, the owner of the Cardplayer Lifestyle, the first Mixed Game Festival took place in October 2021.
Now, the event is back in full force, welcoming everyone eager to play some non-Hold'em poker variants at affordable stakes!
Taking place across five days, Mixed Games Festival II is all about cash game action. There are no tournaments to speak of this time around, but there are plenty of freebies and extra prizes to look forward to for those who join the action.
We Aked Robbie Strazynsi – Why Mixed Games?
Mixed games are the spice of life. 😃 You walk into any poker room in the world, and you'll always see many Texas Hold'em tables worth of action and possibly a couple of PLO tables. You almost never see mixed game tables, certainly nothing under limits of $20-40.
In other words, mixed game players who don't have such a big bankroll almost never have "their place" in a poker room.
That's despite the fact that millions of people play for low stakes in mixed home games around the United States and the rest of the world. I started this festival last year as it means of trying to change that situation and help grow mixed games from the ground up, grassroots style.
The Cardplayer Lifestyle Mixed Game Festival is the perfect place for low-stakes players to enjoy non-Holdem poker games.
Even if you've never played anything besides Texas Hold'em or Pot Limit Omaha before, our low-limit entry point of $4-8 is perfect for you to learn the games and not risk losing big money.
PokerStars Live Package & Other Goodies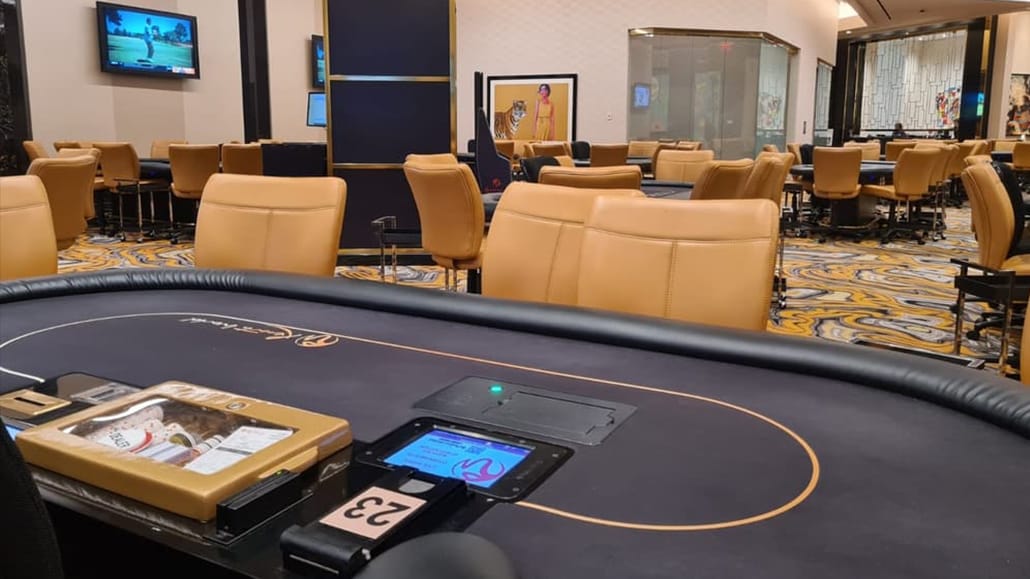 Everyone joining the action during the Festival will be entered into the drawing for the main prize taking place on June 16.
This is the PokerStars Live Event package that includes a €400 buy-in to a European Road to PSPC event alongside flights and accommodation expenses.
The winner will get to pick their destination from one of many European countries (Spain, Italy, Germany, France, and more), and they'll have a shot at winning a Platinum Pass for the PokerStars Players Championship taking place in the Bahamas early next year.
The main prize is reserved for one lucky participant, but there is plenty more to look forward to (on top of the great action and friendly atmosphere at the tables):
PokerGO apparel
$100 PokerStars Store gift vouchers
Gift bags sponsored by BBO Poker Tables
Quality card decks by Faded Spade
… and more
Each day will also feature a different book-signing event, giving you a chance to get signed copies of quality poker books at a discounted rate:
June 12: Dylan Linde – Mastering Mixed Games
June 13: Bernard Lee – Poker Satellite Success
June 14: Chris Wallace – Short Stack Ninja
June 15: Greg Raymer – Fossilman's Winning Tournament Strategies
It's important to note that a large portion of all book sales will go towards charitable causes, more specifically to the Poker Gives organization (founded by Mike Sexton, among others), focused on providing assistance for homeless vets and military families in Las Vegas.
How to Get Involved?
Whether you're a fan of mixed games, looking to take a break from the craziness happening at Paris and Bally's right now, or trying your hand at something new, the Cardplayer Lifestyle Mixed Games Festival II is the place to be.
Stakes are very affordable, as most tables will play at $4/$8 and $8/$16 limits, although higher stakes games will be available at request.
The rake is capped at $4 per hand, too, which makes the whole thing even better value!
Since these are cash games and not tournaments, you don't need to register. You can simply walk into Resorts World Hotel and Casino and take your seat or put your name on the waiting list if there are no spots available.
That said, if you want to make sure you don't have to wait around, you can book your seat ahead of time using the Poker Atlas app.
There you have it. If you're in Las Vegas for the next few days and feel like playing poker in a really friendly and relaxed atmosphere and have a shot at winning some extra prizes while at it, check it out. Everyone is welcome!