3 Factors You Must Consider When Moving up the Stakes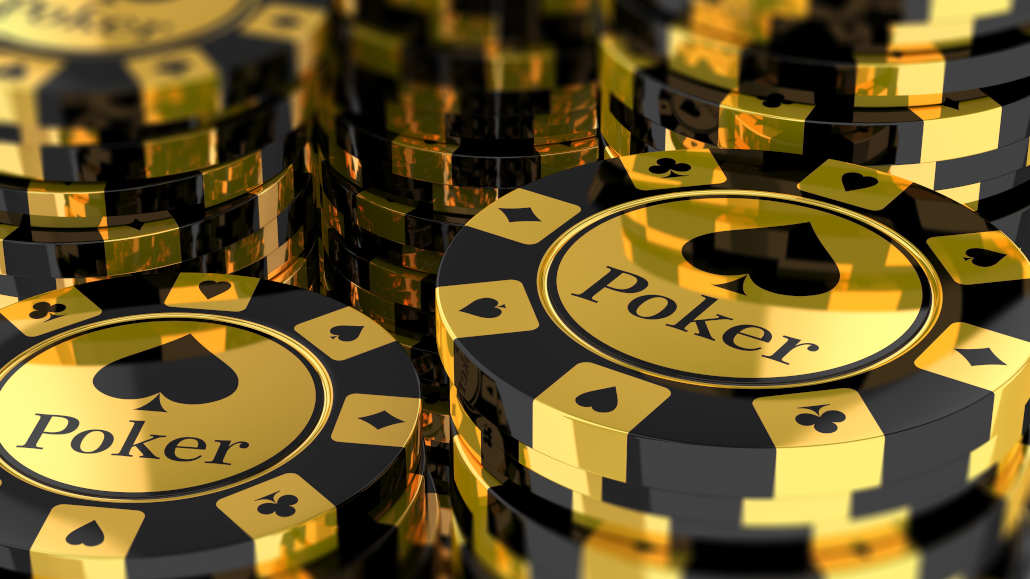 Finding the right poker stakes can make all the difference in your efforts to maintain a sustainable bankroll in the long run. You don't want to be stuck in the low-stakes games longer than you need to.
At the same time, you don't want to find yourself surrounded by skilled sharks who will eat up your entire bankroll before you even realize it.
Moving up the stakes in Texas Hold'em is often a challenging task, as moving up when the situation is not right can be a costly decision. There are many aspects to consider, some more important than others.
To help you out, we've narrowed down the list to three key things you should never overlook. These three crucial factors will help you decide whether or not it's time to move up the stakes.
1. Your Performance at the Present Stakes
This might be too obvious to highlight, but it's something you should always remember. If you're not consistently successful at the stakes you're currently playing in, there's no point in moving up the stakes. You'll just be putting yourself in a position to lose more money in less time.
If you've only played a few thousand poker hands, your winnings still might be the result of luck over skill. This is why you should have detailed data on your wins and losses, with a sample of at least fifteen to twenty thousand hands.
Even this benchmark isn't always enough to be entirely certain whether you're a winning or losing poker player.
Some poker players are eager to move up the stakes as soon as possible, even if they frequently run into bad slumps in their current stakes. They think their results will pick up when they start playing against more skilled opponents because the quality of the overall games will also improve.
The reality is that you can expect a drop in your win rate when you move up the stakes, as you'll only be going up against better and more experienced players.
If you're not steadily improving your game with each passing month, don't rush into moving up the stakes. Instead, take time to improve and polish your game at the current level. When you fix weaknesses in your game, you'll be more comfortable with moving up.
Your skills and knowledge matter in gambling, even when you're betting sports on a site like 10cric, but your ability is pretty much everything in poker.
If you're lacking confidence or having trouble winning consistently, also consider moving down the stakes first. Sometimes moving down is precisely what you need to regain confidence, hone your skills, and blast up the stakes after that.
2. Your Game at the Higher Stakes
Before you move up the stakes, you should also think about how you'll play in the new higher-stakes environment. Unfortunately, many poker players think that they should revamp their game when they move up. However, you should never do this.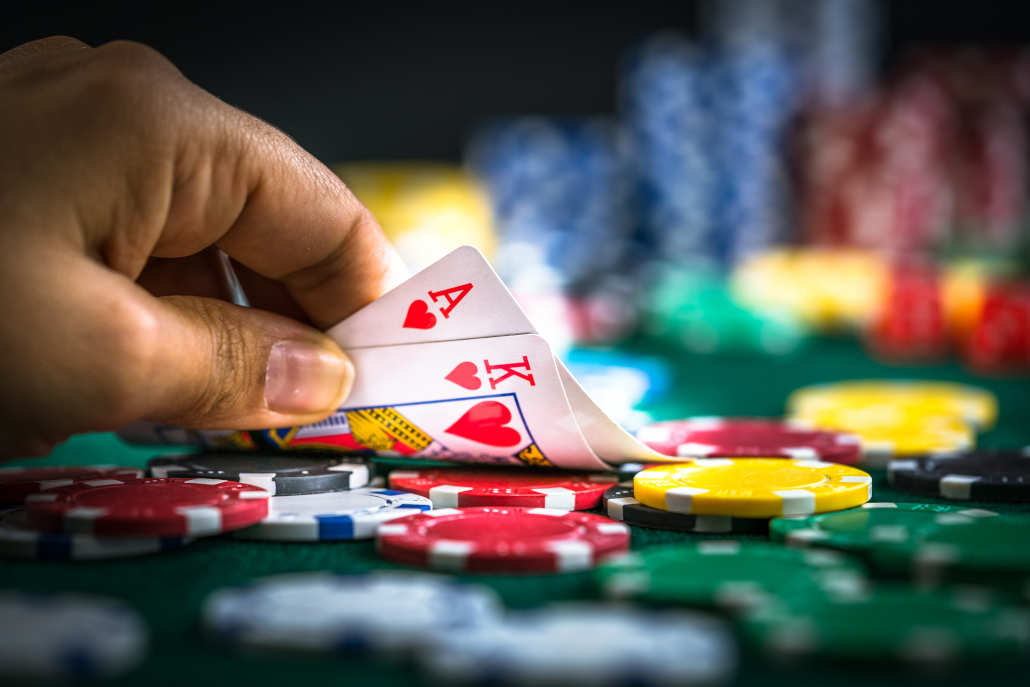 Yes, you'll be playing for more money and doing so against arguably better opponents, but you'll still be playing the same game.
Ideally, you should stick to the same strategy that provided you with consistent success at all of the lower levels you played before. You should maintain the same general game, as it's what you're comfortable playing like in the first place.
Only make adjustments in specific situations when you're sure you made a good read on the opposing player.
Additionally, don't fall into the trap of being too counter-aggressive when confronted by some of the other regulars. As you move up the stakes, the players will be more aggressive. The only thing is, the regulars have already been aggressive before you moved up.
They're not just picking on you specifically, so don't strike back at them when you notice them moving in aggressively, thinking they must be bluffing.
If you try to go tit for tat with one of the regulars at the higher stakes table, you'll quickly lose your footing and your bankroll with it. Again, just play as you would in a lower-stakes game until you get more comfortable.
Given time, you'll adapt to the new surroundings and make better bets. With all of this in mind, make sure to assess how you'll play at the higher stakes before actually committing to doing so.
3. Your Current Bankroll
Although it often gets overlooked, the importance of this one's a given. Bankroll will always be one of the determining factors whether or not you can move up the stakes. You must have a bankroll large and sustainable enough to deal with the inevitable variance that will hit you at some point.
The exact number of buy-ins you'll opt for is ultimately up to you, your overall poker experience, and how much you're willing to wait before moving up. That said, there are some general bankroll management guidelines you should stick to when moving up the stakes.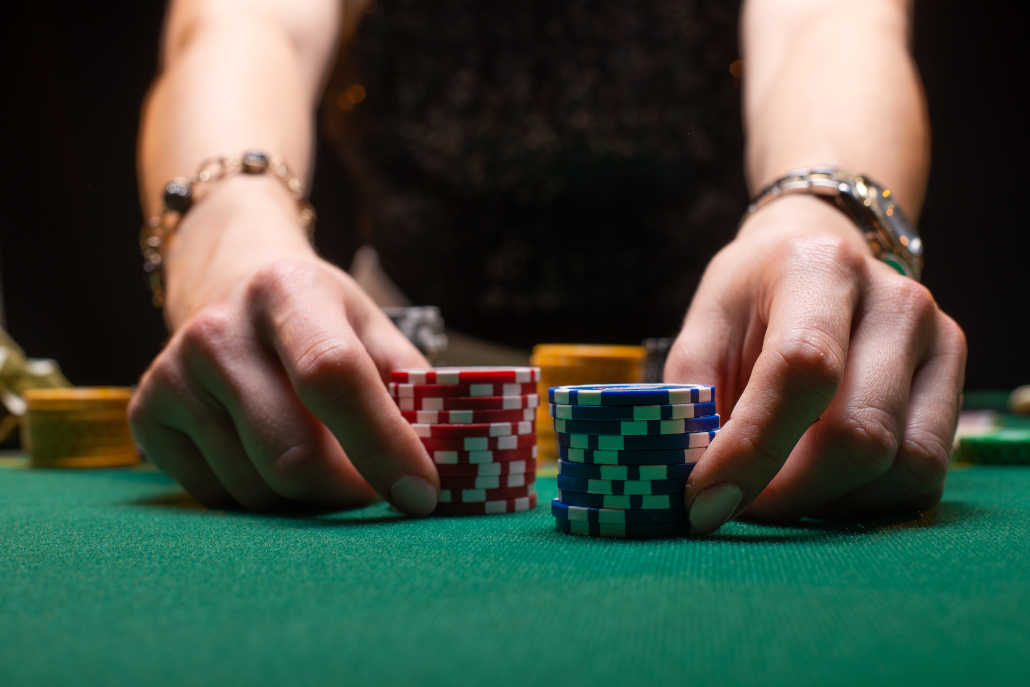 The sweet spot to aim for when moving up is to have around 40 buy-ins. If you're a less-experienced player, you can wait until you have at least 50 or more buy-ins.
Conversely, if you have an above-average win rate and are confident in your skills and decision-making, you can move up the stakes with fewer than 40 buy-ins.
Another aspect to consider when determining how many buy-ins you'll have is your style of play. For example, if you like to play loose, you'll need a bigger bankroll. This is because you'll experience more significant swings than someone who likes to play tight.
Also, never forget, as you move up the stakes, it'll get harder to replenish your bankroll. If you're not careful about it, you can blow through your money more quickly.
While all poker players share the similar goal of making more money, you should never jump the gun and move up stakes if you're unsure if your bankroll can support this action.
Moving up the stakes without having a solid bankroll will just end up poorly. You'll find yourself to be the only fish in the shark tank, and everyone will be out for you. That's no way to make a living playing poker in 2021!