Thursday Night at PartyPoker – Grab Your Free Ticket and Boost Your Bankroll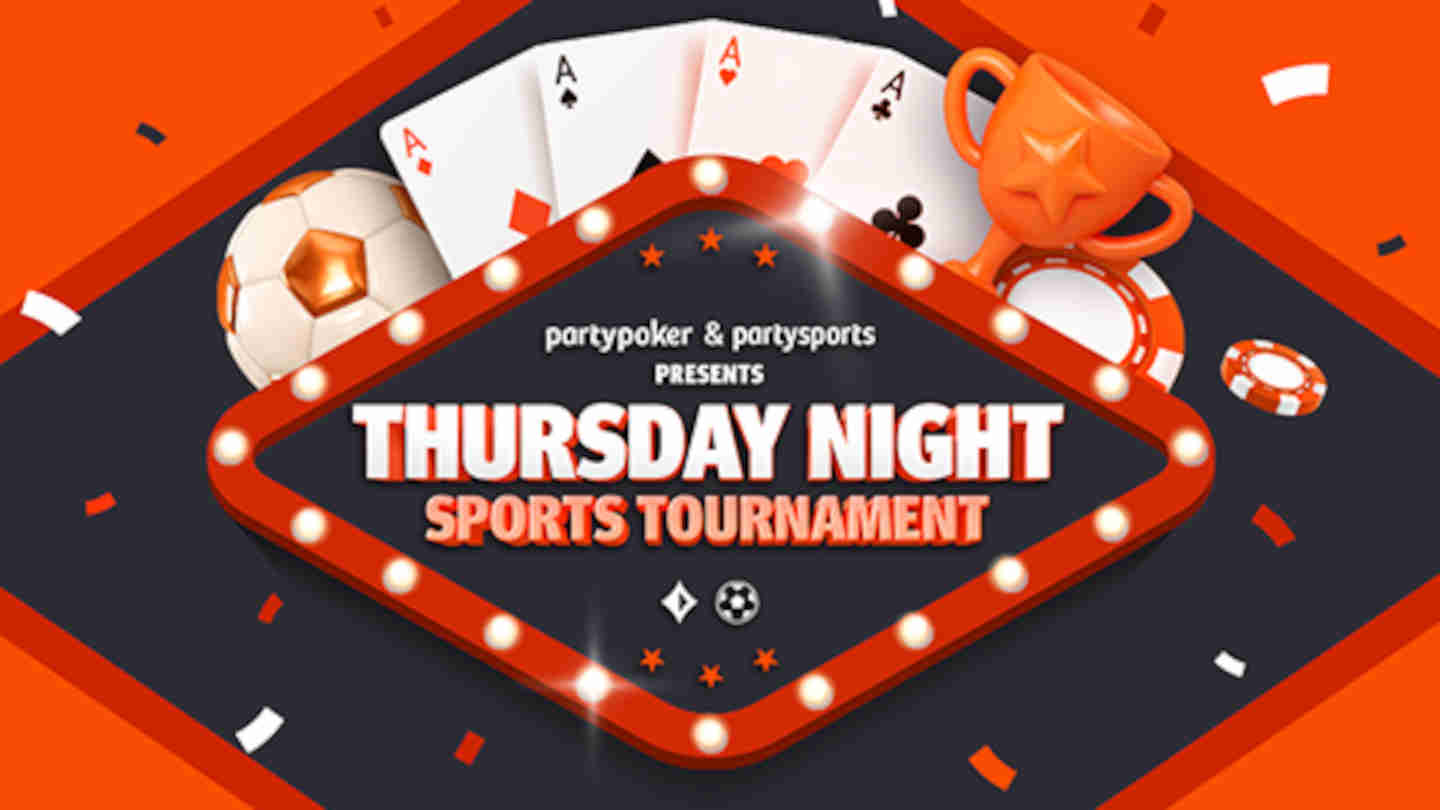 PartyPoker has been one of the leading online poker platform providing players with an exceptional experience for a while now.
The operator has become a preferred destination for poker enthusiasts worldwide, offering a user-friendly interface and a range of exciting features.
One of those features is the "Thursday Night Sports Tournament," an excellent opportunity to boost your bankroll.
During this promotion, you can win a share of $2,500 every Thursday.
Thursday Night Freeroll on PartyPoker
So how does the Thursday Night Promotion on PartyPoker work? Here is everything you need to know.
The "Thursday Night Freeroll on PartyPoker" is an exclusive tournament for sports bettors. This exciting event offers you the chance to win money in a tournament without having to pay an entry fee.
To qualify for the tournament, you must place a minimum bet of $5 on any sport during the promotional period using real money. The odds of the event must be at least 2.00.
It is important to note that bets placed with freebies and cashed out and voided bets will not count towards qualification.
To participate, you must have a verified PartyPoker account, be 18 years old, and have a downloaded PartyPoker client.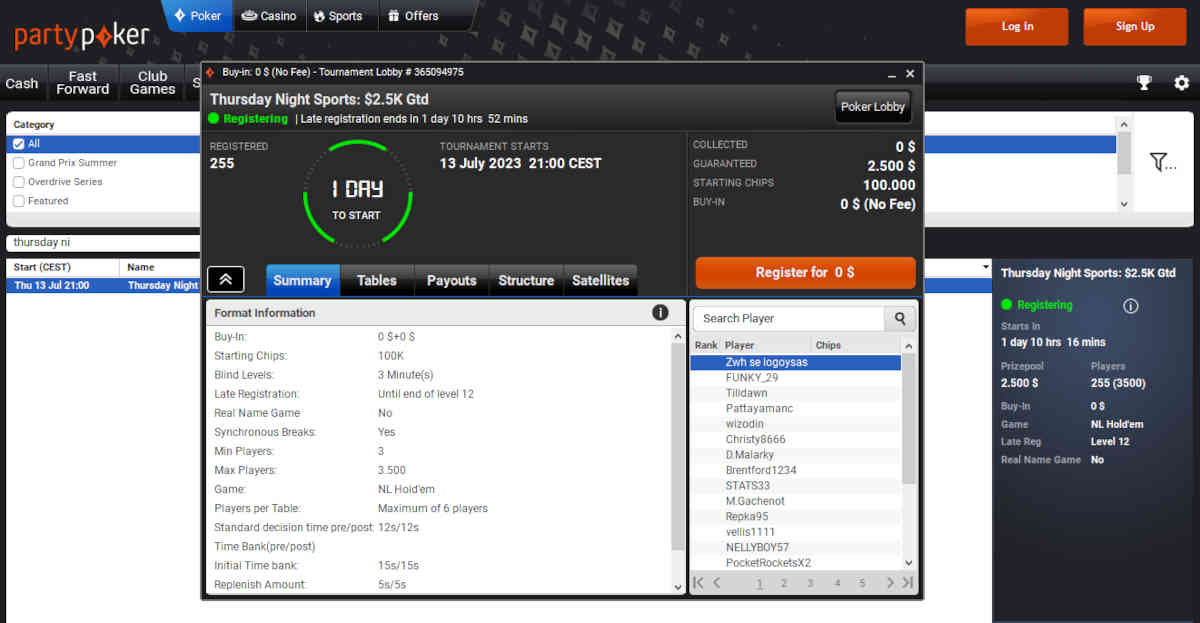 You will receive a poker tournament ticket once you have placed a qualifying bet. The ticket can be found in your PartyPoker account's "My Tickets" section.
Remember that the ticket expires two weeks from the date it was credited, so make sure to use it within that timeframe.
The Thursday Night Freeroll tournament runs every week at 20:00. It gives you an opportunity to compete for solid cash prizes without any additional risk, especially if you already enjoy betting on sports.
Join PartyPoker, and take advantage of this fun opportunity to boost your bankroll. Place your qualifying bet, secure your tournament ticket, and get ready for a night of exciting poker action.
Top Tips for Freeroll Tournaments
Whether you are a sports bettor or a newcomer to poker tournaments, we have you covered with valuable tips to improve your chances of going deep in the Thursday Night Freeroll on PartyPoker.
Play Tight in the Early Stages
In the beginning, the blinds are low, and the field is huge. Focus on playing premium poker hands and avoid unnecessary risks. In freerolls, patience is key.
Avoid Getting Fancy
Freeroll tournaments have a lot of inexperienced players who may not easily pick up on complex strategies. Stick to solid poker fundamentals and avoid making complicated plays.
Don't Bluff
In freeroll tournaments, players are generally more willing to call down with marginal hands. This makes bluffing less effective, so it is better to rely on value betting.
Go for Maximum Value
Since players are more inclined to call, take advantage of it by betting larger with your strong hands. Make sure that you extract as much value as possible from your opponents.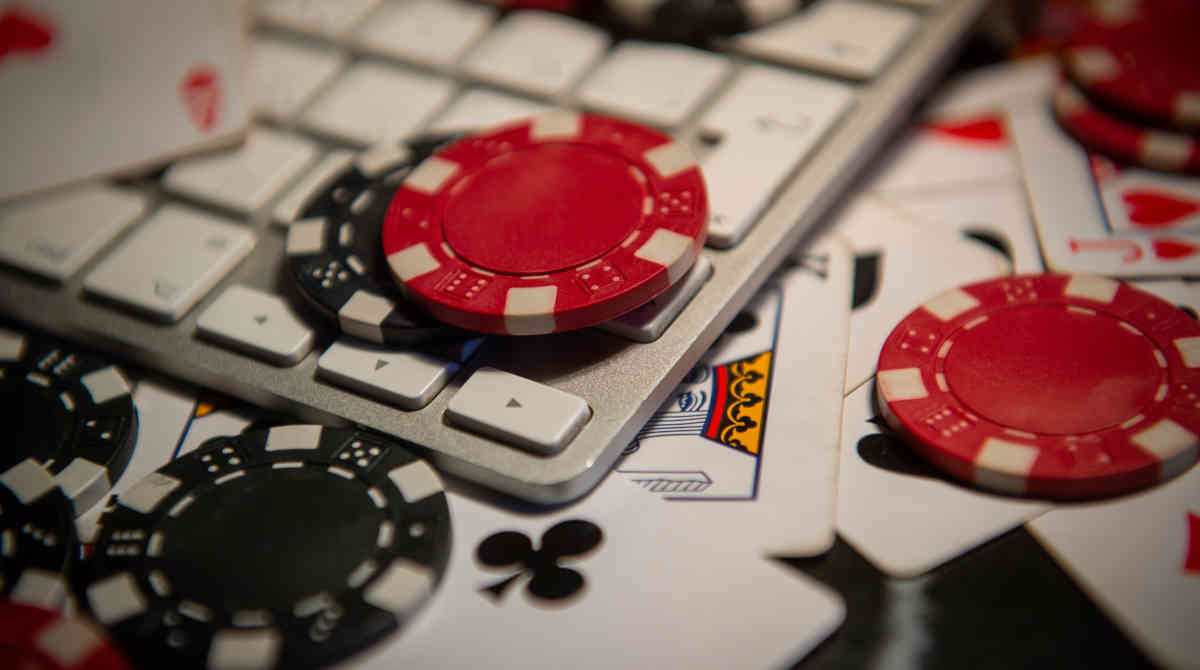 A lot of players in these events want to build a big stack early on or bust trying. Use this to your advantage and take them to value town when you have the nuts.
Pay Attention
Like in any tournament format, observing your opponents' tendencies and playing styles is crucial. Look for patterns, identify weaker players, and adjust your strategy accordingly.
Pay special attention to those players who are clearly willing to gamble it up. These opponents will happily get all their chips in the middle as big underdogs, so you'll just need your hands to hold up a few times, and you'll be well on your way to the final table.
By following these freeroll tips, you can improve your chances of success in the Thursday Night Sports Tournament on PartyPoker. Have fun and good luck at the tables!