Top 9 Gifts for Poker Players – Find the Best Option for Any Budget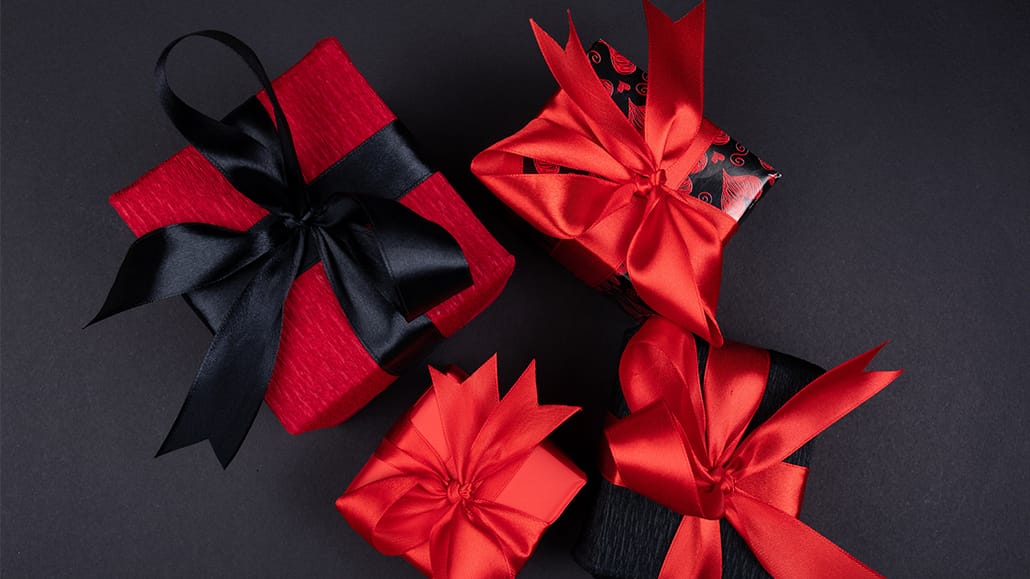 12 minutes
Last Updated: November 27, 2023
The holiday season is upon us once again, which means most of us will need to spend some time and money shopping for gifts for friends and family.
Buying and receiving gifts are some of the best things about holidays, but finding the perfect gifts can be challenging. And, if you're looking for the best poker player gifts, that challenge suddenly becomes a lot harder, especially if you're not a poker player yourself.
Those of you with close friends and relatives who love poker are probably on the hunt for the best poker gift ideas right about now. And I'm happy to say you've come to the right place!
While every person is different, there are some gifts for poker players that are guaranteed to bring a smile to their faces.
Moreover, it'll show them that you really know them and that you care enough to take the time to find a great gift for them, instead of going with something generic.
Every single one of these poker gifts will send that message, so wether your friend plays just a couple of poker hands per month or is a huge fan, you can find a suitabel option.
Here are our top recommendations, and while we will earn affiliate commission on qualifying purchases, we only recommend what we believe are the best options. That said, it's up to you to pick the best one for those closest to you, so let's dig in!
Poker Chips – A Poker Gift That You Can't Go Wrong With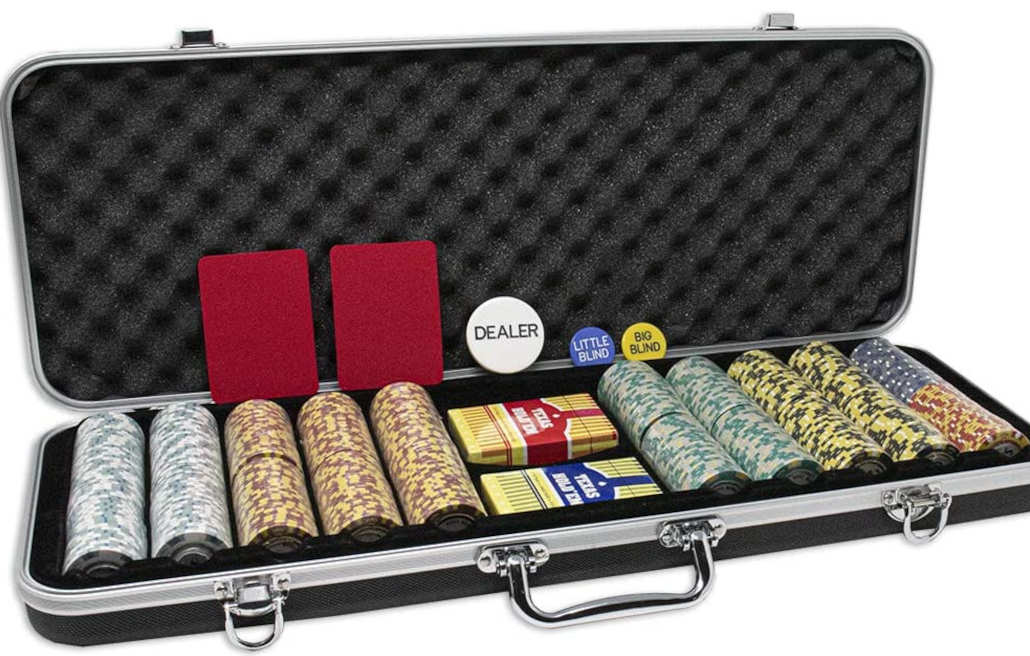 There is no poker enthusiast out there who doesn't enjoy raffling chips, and a nice set of poker chips can always come in handy. Even if they're not hosting a home game right now, this is the perfect poker gift to push them in the right direction.
You can find a variety of chip sets out there, which is nice in some ways but complicates things in some others.
Namely, if you don't play poker yourself, you might not know what option to go for. And, to be completely honest, if you buy a set of low-quality, cheap chips, you'll probably achieve the effect exactly opposite to what you were hoping for.
As a baseline, look for clay chips that aren't too cheap. It might cost you $100+, and if that's out of your budget, that's fine – there are plenty of poker gift ideas on this page you can use.
If you don't mind spending a bit more money, though, check out our poker chip sets guide to see some of the best options out there. You'll probably find just the right option!
Quality Cards Are Always a Good Gift for Poker Players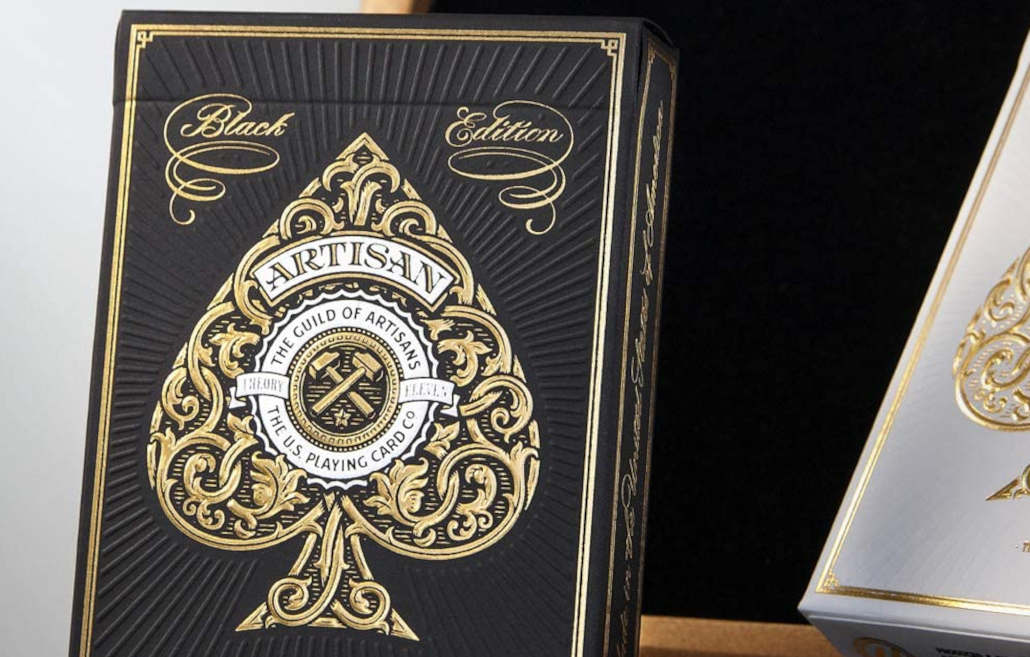 Just like poker chips, a quality deck of cards (or a few of them) will make every player happy. Anyone who's ever hosted a home game knows that a solid deck of cards is one of the biggest assets you should invest in.
So, if you want to show them you understand their love of poker, bring a smile to their face with one or two top-quality decks.
Even if you don't know the first thing about the game, take our word for it – they'll appreciate it!
If you aren't sure what option to go for, Bicycle decks are always a safe pick. These are nice, sturdy, and can take some beating. But they're also fairly cheap, so buying a couple of these decks might send a signal that you were trying to save money, which is not what you want when buying poker gifts (or any gifts, for that matter).
If you are happy to splurge a bit and want to show you put some thought into it, you can always find some luxury decks. These look amazing, feel great, and can last you a long time.
Poker Books Never Go Out of Style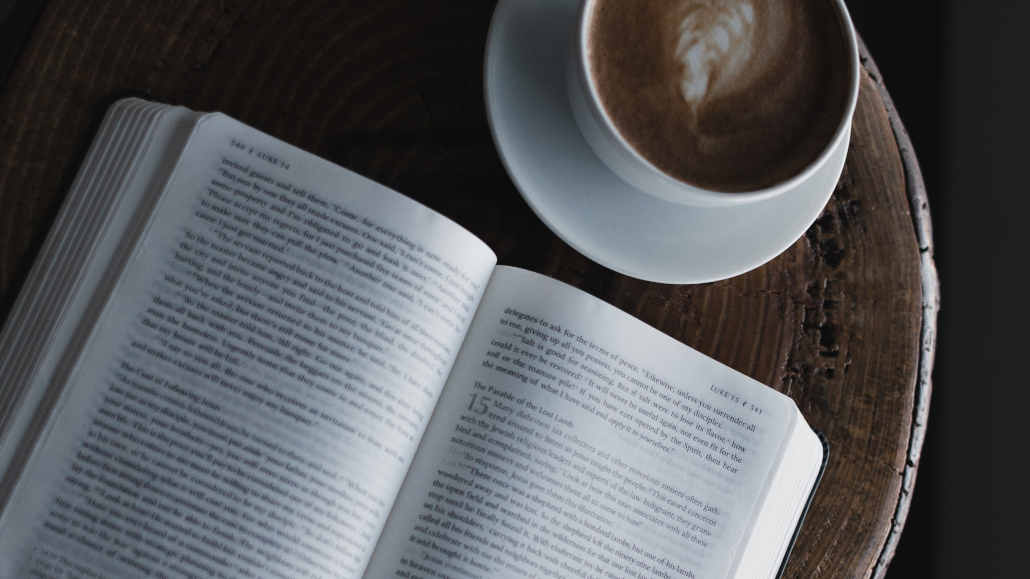 We live in a digital era, so paper books have lost a lot of their popularity. Still, if you're looking for the best poker player gifts, it's a great idea that might surprise them and show them how much you appreciate them.
There are hundreds of options out there, so it might be hard for you to pick the one if you don't know much about the game. If you have the time, check out our dedicated poker books page for some solid ideas.
Otherwise, you can always go for classics.
Doyle Brunson's Super System is an old book, but it was written by a legend, and it's one of the most influential books in the history of the game.
If you don't mind spending some time and money, you can even find a signed copy somewhere online. I don't think there is a poker player out there who won't cherish this kind of a gift. Even if they're not too much into reading, it's an amazing piece of poker memorabilia.
T-shirts & Hoodies: Nice Gifts for Poker Enthusiasts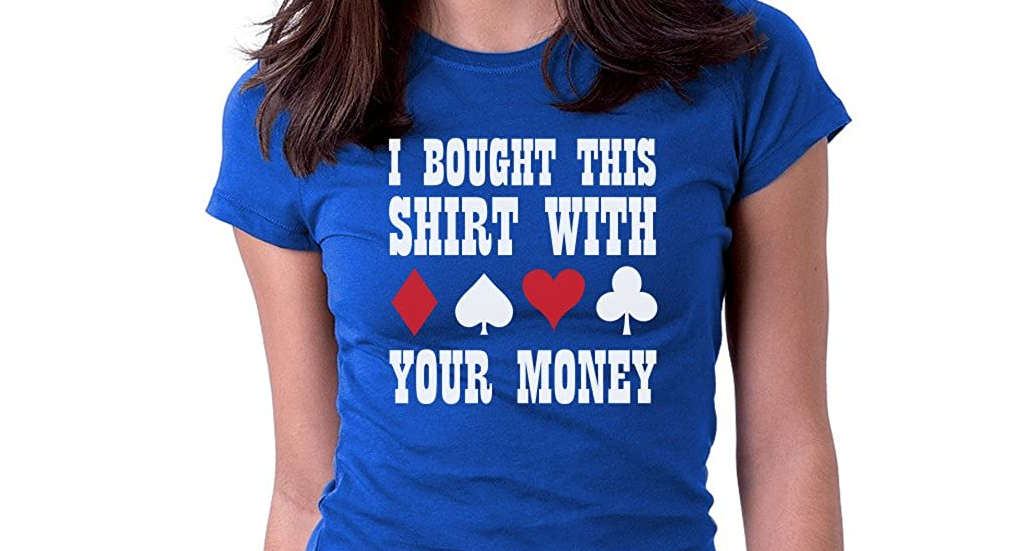 Poker apparel is a pretty obvious choice for poker player gifts. Every player loves showing up to their local card room wearing a cool T-shirt or a nice hoodie adorned by cards, suit symbols, or cool poker sayings like "I don't even fold laundry."
In terms of options, they're pretty much endless. These days, there are so many big companies and smaller businesses making poker apparel that you can spend hours just searching through the offering.
If you're buying a poker gift for a friend and you're a player yourself, you'll have a decent idea of what they might like. For example, if you know they like wearing a hoodie at the tables, you can buy a cool and comfortable one and be certain they'll love it.
If you have no clue, don't worry. Simply pick one or two items that you like.
Most of these are made to appeal to the general poker audience, so you'll hardly go wrong.
You might come across a T-shirt that has a funny saying on it, and you like it. Don't overthink it – simply buy it, wrap it, and give it to them. They'll appreciate the thought, and they'll probably love the joke.
Most people don't take themselves so seriously that they wouldn't wear a shirt that doesn't correctly reflect their playing style.
Best Poker Gifts for Serious Players: Coaching Programs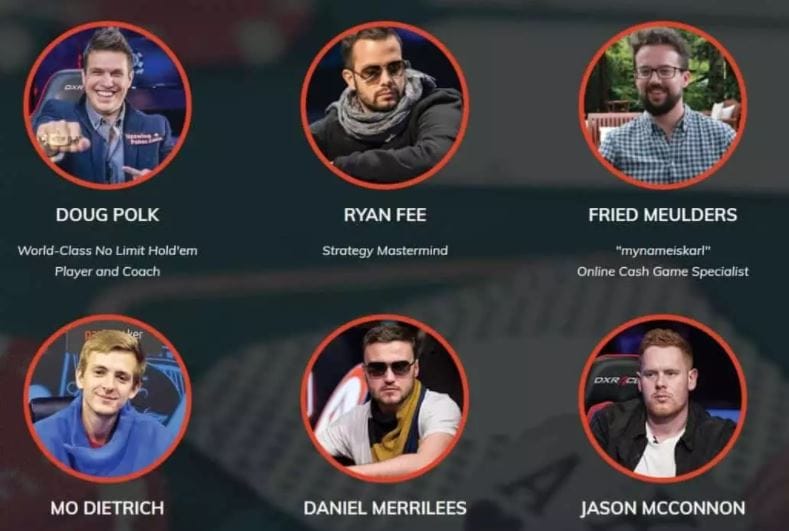 Maybe you have a friend who's really serious about poker. Perhaps they're talking about making a career out of it and already spend a lot of time playing the game.
You can show them your support and actually help them achieve their goals by buying them one of the quality training programs.
Now, I don't recommend you do this blindly, as these programs can cost a pretty penny, and if you don't know much about the game, you probably won't know what to go for.
Instead, try talking to them and ask them about their plans. You can always casually make a remark that there are probably some websites out there that could help them. This might prompt them to tell you about a coaching program they've been wanting to buy but just couldn't afford.
The odds are, you'll find it on our dedicated best poker training sites page.
Again, these tend to be fairly expensive, but it's because they're really valuable. They are created by some of the best players in the game and offer deep insights and complex strategies that can turn pretty much anyone into a winning player.
If you already know what their game of choice is (MTTs, cash games, or whatever else), then you probably have a good idea of what to buy. You can be certain they'll be grateful to you, and you'll really help them realize their dreams, which is what good friends do.
That said, don't go buying these for someone who just plays recreationally. They probably won't find it nearly as useful, and you're better off buying them one or two of the other poker gifts on this list.
A Full-blown Poker Table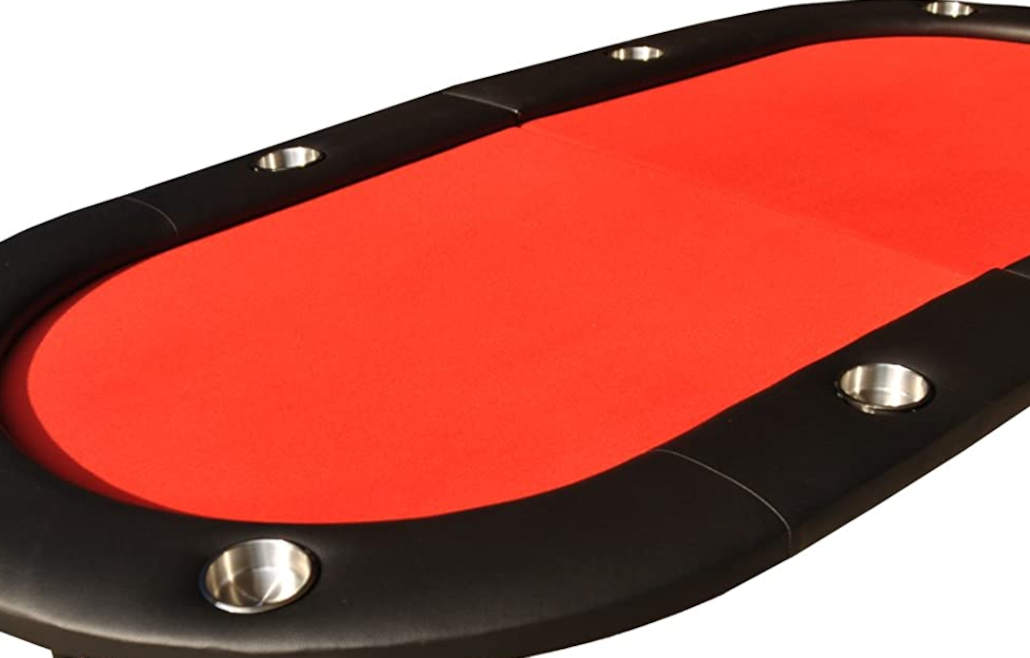 If you need more poker gift ideas, a poker table can be a great choice, but like some other items on this list, it's not for everyone. You should only buy it for someone you know has wanted to have one of these and can actually use it.
Many poker enthusiasts enjoy hosting home games and having a nice poker table really adds to the feeling.
It certainly beats playing on a kitchen table or a similar surface that's simply not designed to handle chips and cards.
But, not everyone has enough space in their home and/or an understanding spouse who share their passion for the game. So, before you fork out a few hundred bucks (or more), make sure that this poker gift is going into the right hands.
As for the choice, poker tables come in all shapes, sizes, and qualities. From table tops to sturdy, full-blown tables similar to the ones you can find in casinos, you can buy anything your heart desires. Of course, the better the quality, the higher the price.
You can check out our poker table guide to get some ideas and figure out the price range you're looking at. This is a great resource, whether you're new to the game or have a lot of experience as a player but don't know much about tables.
It's definitely one of the more expensive poker player gifts on this list, but if you really want to surprise your friend, family member, or significant other, it could be a great option. They'll appreciate both the gift and the effort you put into finding and getting it delivered.
Best Poker Gifts: Portable Chargers and Other Gadgets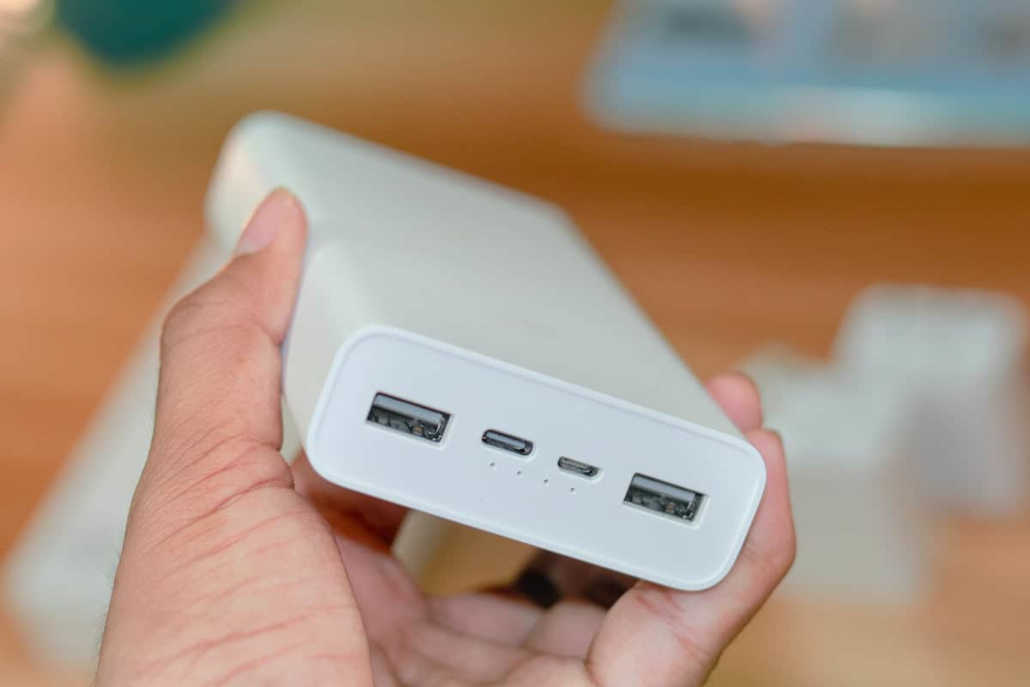 Almost all players who spend a lot of time playing live poker run into the same problem: their phones run out of juice. During long sessions, you'll spend a lot of time on your phone, browsing, listening to music, and watching videos.
This takes its toll on the battery, and it often happens that players run out mid-way through the session. Unfortunately, not all local poker rooms have charging stations at the tables.
A decent portable charger is a great solution for this problem, and, believe you me, poker players can never get enough of these. These things get lost all the time, so having one in the backup, even if they have one right now, will definitely make them happy.
And the best part is, you won't have to spend a ton of money because you can buy a really good one for $50 or so.
Other gadget ideas for the best poker gifts are things like headphones. If you know your friend enjoys listening to music while playing, put a smile on their face with a new pair of quality headphones. They'll definitely put it to good use, and it's one of those gifts that keeps on giving.
(Personalized) Card Protectors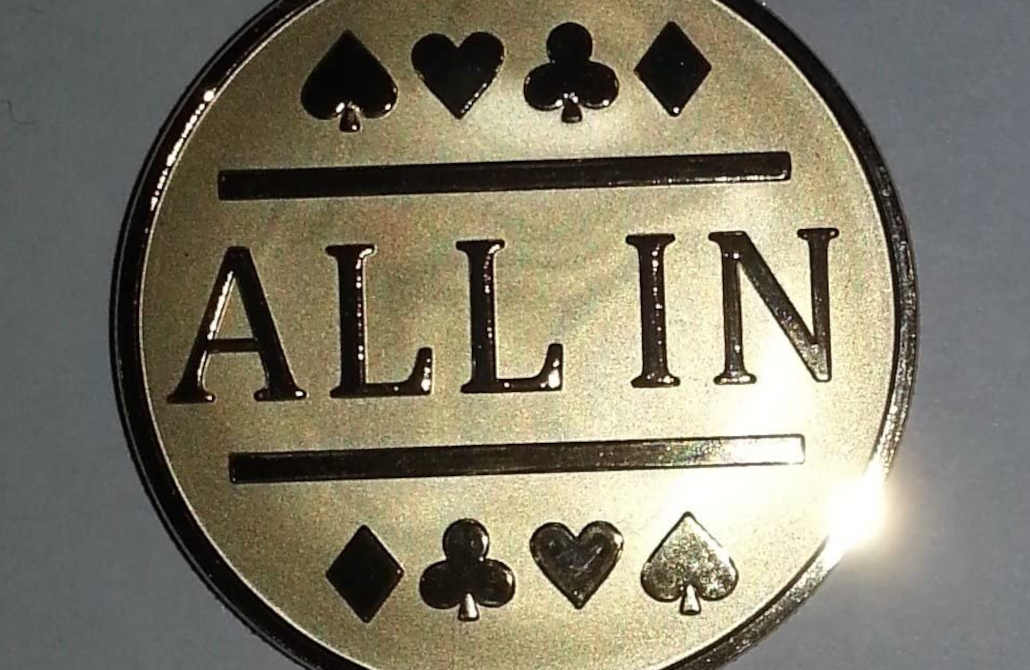 A card protector is an item that players at a casino use to put over their cards to ensure dealers don't fold them by accident. But, apart from the utility aspect, card protectors often get the status of a lucky charm, and many players use the same one for years.
Anything can serve as a card protector, but you can find some great options online designed for this very purpose. Moreover, some companies will even create personalized card protectors with an engraving of your choosing.
While these aren't very expensive for the most part, you can make it a personalized gift that your friends are going to appreciate.
With gifts, it's the thought that counts more than the amount of money you spend. Gifting someone a unique card protector to flaunt at the local casino and have by their side to bring them good luck is one of the best poker gifts a player can get, especially coming from a close friend.
Card Shuffler: A Great Poker Gift for Home Game Organizers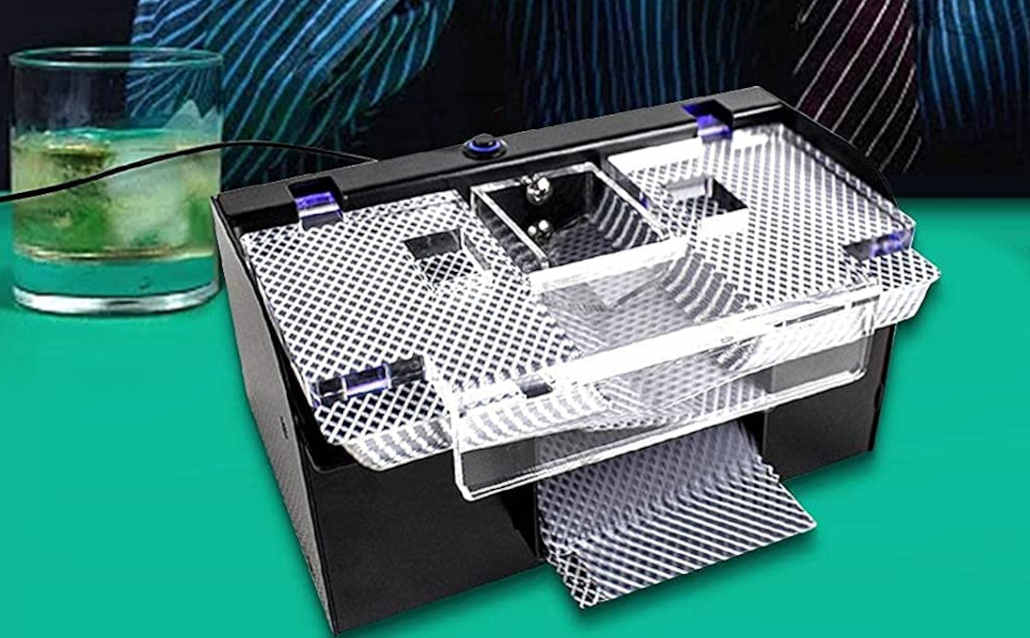 If you have a friend you know is hosting home poker games, an automatic card shuffler is one of the best gifts you can get them.
There is nothing players hate more than having to wait for poker hands to be dealt, and these machines make the process much quicker.
You'll find quite a few options out there, and some of them are quite expensive. Don't be scared by the prices, though, as there are also some more affordable variations.
You don't need to spend a thousand bucks on a professional card shuffler designed for intensive use at a casino. For a couple of hundred bucks, you can get a nice piece of equipment that will be more than enough to handle your typical poker night among friends!
The Best Poker Player Gifts Summary
If you've been on the lookout for some poker gift ideas, I hope you found this article helpful. Like always when buying gifts, the only way to pick the right one is if you know the person and what they like, but I'm pretty confident that you can't go wrong with some of the items on this list.
No poker enthusiast will refuse a nice piece of poker apparel, a good set of chips, or a quality poker book, especially if it's signed by the author.
Hopefully, these ideas will help remove some of the stress that always comes with buying gifts. It even doesn't matter if your friend is Texas Holdem fan, or prefer other formats all of these gifts will do wonders.
Best of luck and happy shopping!