Set Up & Play Your Home Games on PokerStars
5 minutes
Last Updated: May 27, 2023
The concept of home games has been present in poker for the longest time, with many players enjoying the intimacy of playing the game away from the casinos and only among friends and acquaintances.
PokerStars was the first online poker operator to offer the private club feature, with Home Games being a hit right off the bat.
Today, the Home Games feature at PokerStars is still alive and well, and it allows you to play poker with a select circle of people by invite only.
If you have been looking to set up a home game but can't quite seem to deal with all the logistics, keep reading and find out how you can get the best out of PokerStars Home Games and set up a private game in a matter of minutes.
What Are PokerStars Home Games?
The Home Games feature at PokerStars allows users to create private clubs on the platform, which gives them the ability to play online poker with their friends only.
Whether you want to play poker with your childhood friends or your work colleagues, PokerStars allows you to pick and choose who can join your games very carefully.
All you need to do is set up a Home Game yourself or join one of the thousands of existing Home Game clubs at PokerStars.
A special invitation code is created when setting up a Home Game, and only users who know the club name and invitation code are able to join.
Within the club, the owner can set up any number of scheduled tournaments, sit & go tournaments, or cash game tables, with a great number of customization options.
This way, PokerStars players have a chance to play the exact form of poker, with the exact circle of people they choose, anytime they want.
How to Set Up a PokerStars Home Game
Now that you know what PokerStars Home Games are, let's find out how you can set up and what exactly you can do with it.
The process of setting up a Home Game is not too complex, and should not take more than a few minutes to complete.
Here are the steps you need to follow to set up your very first Home Game at PokerStars:
Step 1: Sign Up with PokerStars
The first thing you will need to do before you can set up a Home Game is become a PokerStars user by creating your very own user account.
You can head on over to PokerStars right now to start the registration process and set up your account, which you will need to access in order to create home games.
The registration process is fairly simple, although it will require you to share quite a bit of your personal information with PokerStars.
Fear not, as this information is kept 100% private and away from any prying eyes, as PokerStars ensures its users' anonymity and privacy.
Step 2: Access Home Games
Within the PokerStars client, click on the Home Games tab to get started creating your own Poker Club.
Within this tab, you will have an option to join an existing Club or create a new one. If you are just trying to join a Club your friends have already set up, you can use the invite code they sent you to do so.
On the other hand, if you are trying to create your own Home Game, you will need to follow a few more steps.
Step 3: Create Your Club
Now that you are in the Home Games tab, you can start creating your own Poker Club. Click the "Create a Poker Club" button to get you started.
You will be asked to create a Club name and an invitation code, both of which you will need in order to get other players involved with your Club.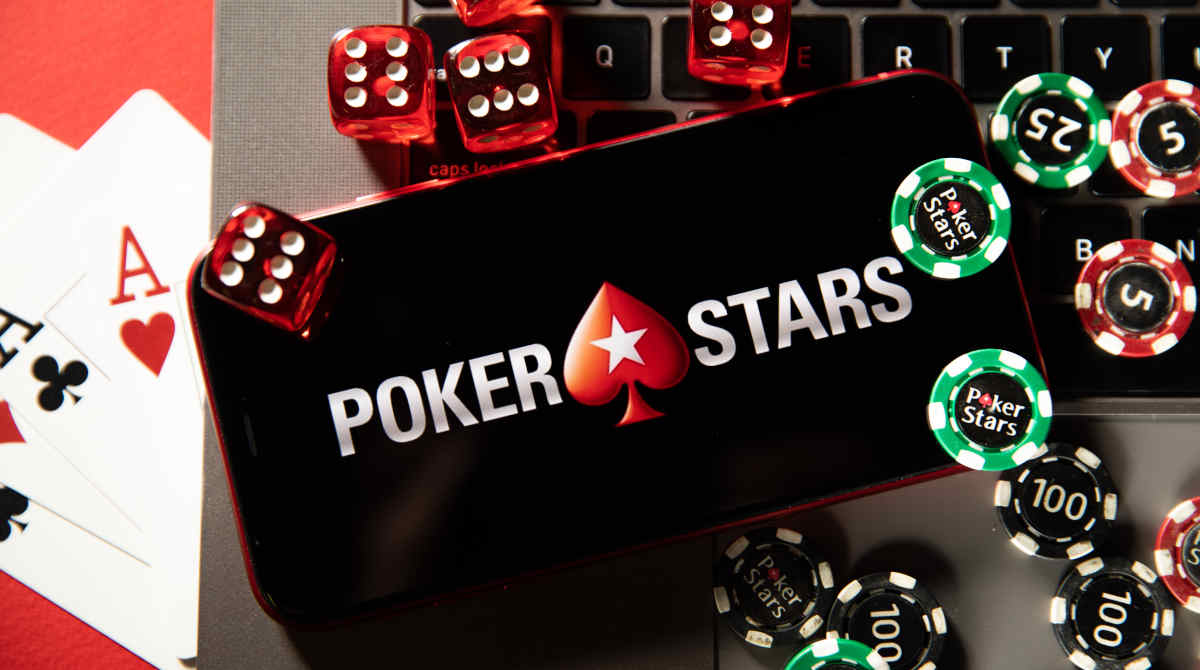 Make sure to remember your Club name and invitation code, as you will be sending these out to your friends in order to have them join the Club.
Also keep in mind that your invitation code is not a password. Don't use any of your PokerStars login credentials as your invitation code.
Step 4: Create Poker Games
Now that you have set up a Poker Club, you will be given a vast array of options in regards to game creation.
At PokerStars, the Home Games feature allows you to create both tournament and cash game tables, with all different game formats and buy-in levels available.
Home Games are raked the exact same way as regular PokerStars tables are, which means you will not be paying any extra fees to play with your friends.
You can set up a number of poker tournaments ahead of time, which will start at a given time, and whose results will be tracked as part of the Home Game leaderboard.
On the other hand, if you and your friends prefer to play cash games, you can always easily set up some cash game tables as well. These will be available for play around the clock, with action kicking off as soon as two players have joined the table.
Step 5: Invite Your Friends
All that's left to do now is invite your friends to join your Poker Club so you can host your very first online poker Home Game.
Send everyone you want in your club the club name and invitation code, and they will be able to join the Club in their own Home Games tab.
You will need to approve and request to join the Club, and you will be able to remove anyone you want from the Club as well.
The club owner also has the ability to publish special announcements and add or remove tables from the club as needed.
Set Up Your First PokerStars Home Game
If you enjoy playing poker with your friends more than you do playing with random people from the internet, PokerStars Home Games are ideal for you.
Sign up with PokerStars today to get started and create your own Poker Club where you and your friends can play the game you love without any interference.
PokerStars Home Games allow for more customizability than any other online poker private club, and will even allow you and your friends to play with play money. Join today to try it out for yourself and enjoy playing poker the way you've always imagined it.