WPT Returns to Australia: The Star Gold Coast Plays Host September 14 – 27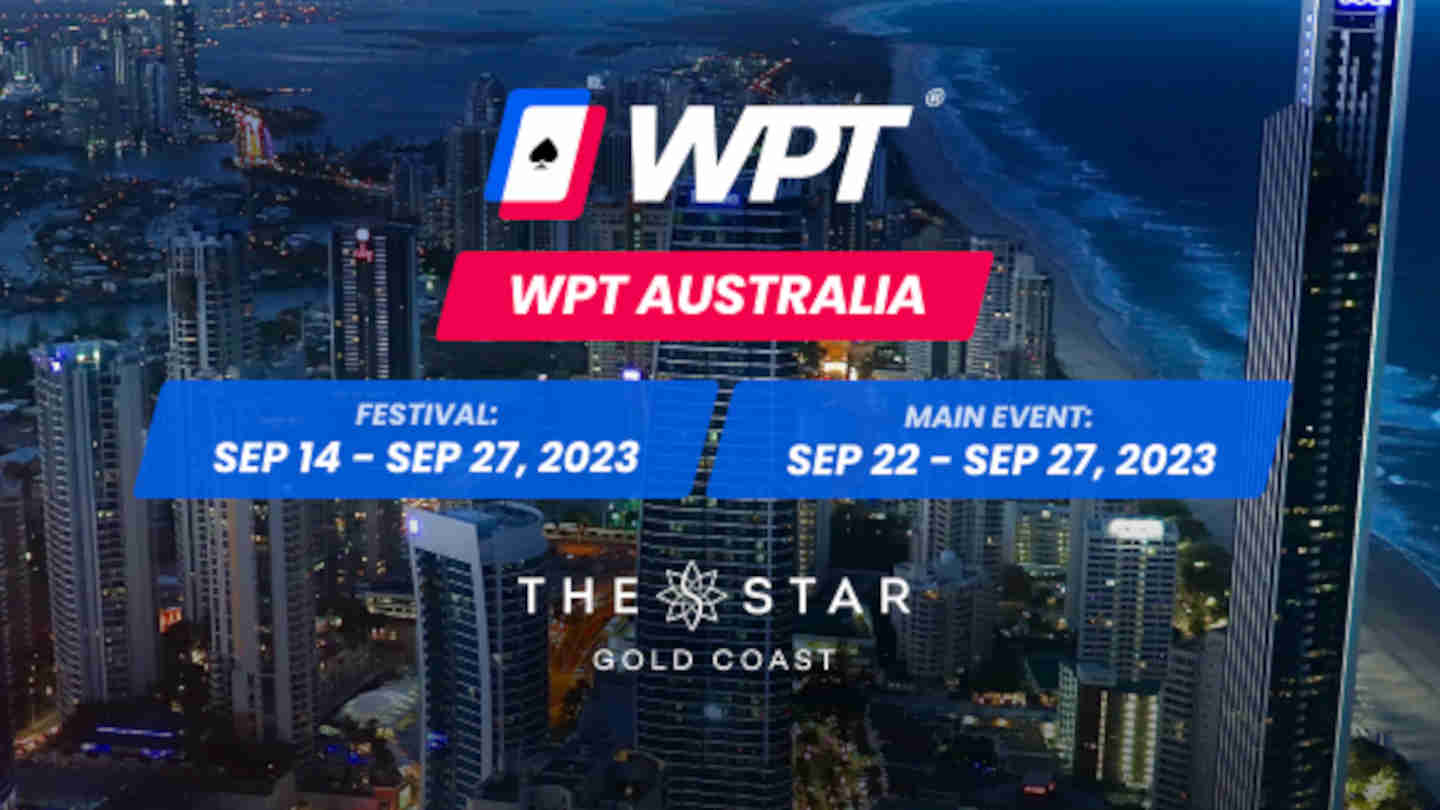 World Poker Tour (WPT) has been having an amazing year and breaking records left and right, and the next stop is scheduled for September 14 to 27 in Gold Coast, Australia.
The festival returns to Star Gold Coast, the venue of several successful WPT and WPT Prime events since 2019, and offers a AUD $8,000 Main Event, along with a variety of other events that should make it one of the most exciting events Down Under this year.
With the Main Event scheduled to kick off on September 22, and an exciting AUD $1,500 Opening Event starting as early as September 14, it is high time to start thinking about this upcoming WPT stop.
Keep reading to find out exactly what WPT has in store for us this September at one of the most beautiful live poker rooms in the world.
Action-Packed Schedule Down Under
The Star Gold Coast has played host to several WPT events since 2019, with two of those being Main Tour stops, and another two offering the WPT Prime experience.
This time around, it is the Main Tour coming to the Outback, which means bigger buy-ins and much larger prize pools.
The AUD $8,000 Main Event is expected to break previous records, but does not offer a guaranteed prize pool, which means we will just have to wait and see how many runners it will attract by the time the registration closes.
Beside the Main, WPT has prepared a number of preliminary events, featuring exciting formats like Mystery Bounty, Action Clock, and Bonza Bounty.
The Tour will also be sending players to the WPT World Championship, scheduled to play out in Las Vegas this December, and offering seats in the epic $40 million event via live satellites during the WPT Australia festival.
WPT Australia Schedule Highlights
Here is a look at the full WPT Australia festival schedule with all non-satellite events listed:
AUD $1,500 Opening Event Day 1A – September 14
AUD $565 NLH Turbo Freezeout – September 15
AUD $1,500 Oepning Event Day 1B – September 15
AUD $5,500 8-Max Action Clock Day 1 – September 16
AUD $1,650 Mystery Bounty Day 1A – September 16
AUD $1,650 Mystery Bounty Day 1B – September 17
AUD $1,150 Outback Survivor Bounty Day 1 – September 18
AUD $660 Ladies Australia Championship Event Day 1 – September 19
AUD $675 PLO Action Clock Day 1 – September 19
AUD $880 Bonza Bounty Day 1 – September 20
AUD $880 Shane Warne One Day Perpetual Trophy Charity Event – September 21
AUD $20,000 Super High Roller Day 1 – September 21
AUD $8,000 Main Event Day 1A – September 22
AUD $8,000 Main Event Day 1B – September 23
AUD $2,000 Mini Main Event Day 1 – September 24
AUD $10,000 World Championship Warm Up Day 1 – September 25
AUD $5,000 PLO High Roller Day 1 – September 26
AUD $675 Finale One Day Event – September 27
As you can see, WPT Australia will offer at least one major event every single day between September 14 and 27, and you can expect plenty of satellite action along the way as well.
The Tour will be offering satellites to all big events, including the Main Event, Opening Event, High Roller, and more, along with satellites for the upcoming WPT World Championship in Las Vegas.
If you are thinking of visiting the festival, but can't quite afford to pay all the buy-ins, it's definitely still worth taking a shot in few of the satellites that are likely to offer many soft spots to chip up and win your seat in one of the biggest events of the festival at a fraction of the price.
Plenty to Do Away from the Felt
Live poker has been incredible in 2023, with so many of the popular festivals breaking previous attendance records and offering tons of poker action.
However, few destinations can compare to Australia when it comes to the off-the-felt activities, as the country is truly heaven on earth in so many ways.
As autumn slowly starts for us living in Europe and America, you can expect temperatures in the Outback to be off the charts in September, with plenty of opportunities for swimming, tanning, and partying.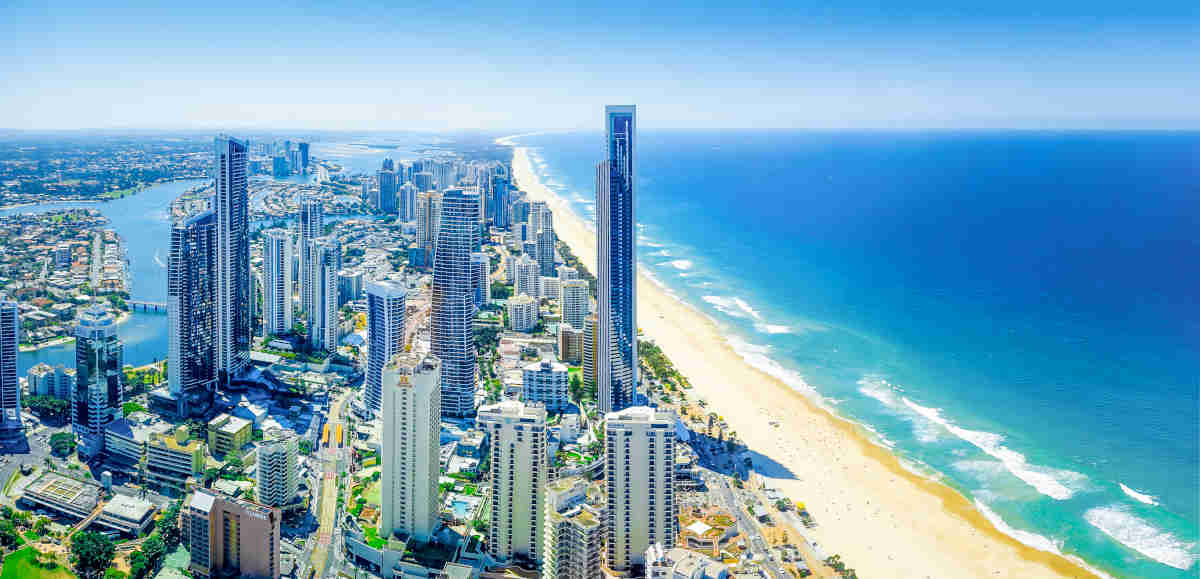 On September 23, WPT and The Star Gold Coast will be hosting their own Celebration Party, making it a great opportunity to meet some of the other players and party it late into the night, especially if you don't make it into Day 2 of the Main, which starts at 11:30 on September 24.
Beyond the Celebration Party, the venue will offer plenty of both nightlife and daytime entertainment for players who come out to Gold Coast for the WPT stop and make it a fortnight to remember for both first-timers and return visitors.
Perfect Warm Up for WPT World Championship
WPT Australia is one of the last Main Tour stops before the big WPT World Championship event in Las Vegas, whose massive $40 Million prize pool was recently announced by WPT.
This means The Start Gold Coast will be the perfect training ground for all players looking to play in the World Championship, and a special AUD $10,000 Warm Up event will be on the schedule with this specific idea in mind.
Away from that event, players will get a chance to experience WPT poker, get used to the chips denominations, levels, and other specifics that make WPT different from other poker tours out there.
If you make your way to Australia this September, you will also get a chance to win your seat in the WPT World Championship via one of the several satellite events, which is another great reason to give Australia a shot.
WPT Looking to Break Records
2023 has been a year of records for live poker, and WPT will be looking to break some more at the Gold Coast festival, both in the AUD $8,000 Main Event and over the two weeks of play in general.
Well over 700 players came out to play at The Star Gold Coast last time around, and it remains to be seen if even more will join the likes of Joe Hachem and David Tang in their native Australia this time around.
Stay tuned to find out what happened at Gold Coast in a few weeks or book your flight today and lock in your place in WPT Australia 2023.