WSOP 2021 Week One Wrap-up: First Bracelets in the Books, Close but No Cigar for Hellmuth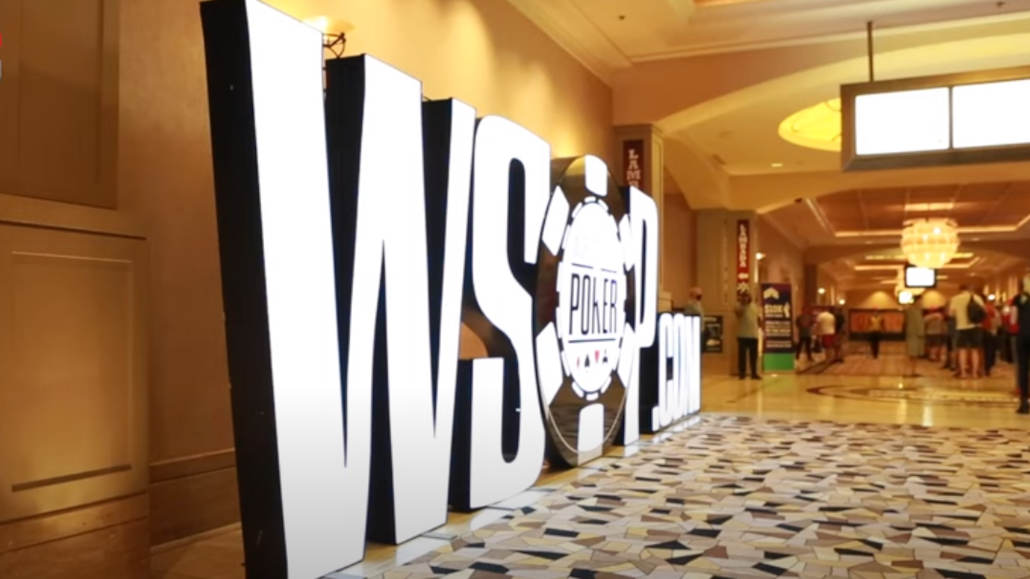 The first few WSOP bracelets have found their new owners in the past few days. Three events have been completed, and there are plenty more to go.
The action is just warming up at the Rio, and it's bound to get really heated in the coming weeks. So far, it seems everything is going according to plans, despite some early fears about vaccine mandates. Everything suggests this will be another great World Series of Poker.
There are some rumors going on that the WSOP might be short on dealers, which could cause problems in certain big-field tournaments down the line.
If this is the case, the overall playing experience could suffer, and the organizers might have to shuffle things around, but they'll probably find a way to handle the situation without too much disruption.
Leaving rumors and predictions aside for the time being, here's a quick recap of the WSOP 2021 facts and numbers.
Three New Bracelet Winners in the Books
Three WSOP events have been concluded up to this point, and three bracelets have found their new proud owners. The very first one was traditionally awarded in the Casino Employees, and it went to Jimmy Barnett, a dealer and floor person at Caesars Palace.
The first tournament saw a decent turnout of 419 players, who paid $500 each to participate. Barnett took home $39,013 and his first gold bracelet.
The $1,000 Texas Hold'em Covid-19 Relief Charity Event saw 260 entries and generated a prize pool of $231,400. When it was all said and done, Jeremy Ausmus was the last man standing, bagging $48,681 and his second WSOP bracelet.
The $25,000 H.O.R.S.E created a lot of buzz, as it saw Phil Hellmuth returning for the final day of play to fight for his 16th bracelet. With nine players remaining, Phil had good chances, but it wasn't meant to be for Poker Brat this time around.
Attempting to get some positivity, and had this thought, "Things add up; play great, fall short, play great, fall short, play great, fall short, and then somehow, many days go by, and you look up and you have 15 @WSOP Bracelets." Find the positives!! #FindThePositives #POSITIVITY

— phil_hellmuth (@phil_hellmuth) October 3, 2021
Instead, it was Jesse Klein topping the field of 78 players, winning $552,182 and his first WSOP gold. Despite not having any previous notable tournament results, Klein is no stranger to non-Hold'em poker variations, but he prefers high-stakes cash games instead.
In an interview after his remarkable win, Klein explained that he came to Vegas specifically to play in this one event. However, having bagged well over $500,000, he said he might be back later down the line.
To put things into perspective, the final table featured 22 WSOP bracelets combined, so Klein had his work cut out for him, but he defied the odds and managed to go all the way.
The Reunion Event Going Strong
Event #4, the $500 NLHE Reunion, has seen a very good turnout. On Day 1A, 2,649 players turned up to play. Day 1B saw a significant improvement on that number, as there were 4,459 entries. Of all these players, only 333 made it into Day 2.
Today will mark the start of Day 1C, which is the final starting flight for this event. At the time of writing this, the number of registrations has surpassed 3,800, which means the total number of entries for the tournament has eclipsed 10,000.
Cards in the air on Dat 1C of the $500 Reunion. The tournament clock shows 3,839 entries, about 1,000 entries from the $5,000,000 guaranteed prize pool.

Updates at https://t.co/Ts7yftCoBA

— WSOP (@WSOP) October 3, 2021
If this tournament is any indicator, it's going to be a very busy summer at the Rio as players are coming out in numbers to jump into the live poker action. For many, the 2021 WSOP will be the first opportunity to play live poker in over 18 months.