Phil Hellmuth Going for His First-ever H.O.R.S.E Bracelet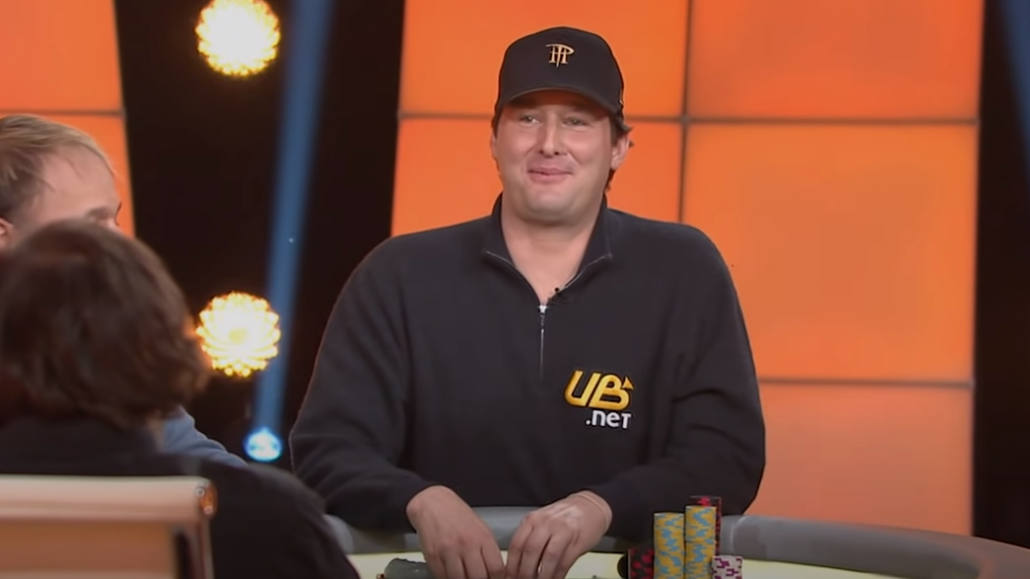 The 2021 World Series of Poker is underway, and the first couple of bracelets have already found their rightful owners. However, the biggest story of the series so far is Event #3, a $25,000 H.O.R.S.E event, which will see the final nine players reconvene later today.
One of those nine is none other than Phil Hellmuth, the absolute record-holder in WSOP bracelets, who will be going for number 16 tonight.
What's more, this would be the first H.O.R.S.E bracelet for Poker Brat, which would be an important addition to his impressive resume.
Out of 15 bracelets Hellmuth won over the course of his career (starting with the 1989 Main Event victory), 14 came from Texas Hold'em tournaments. Only the one from 2015 was won in the $10,000 Seven Card Razz Championship.
This is an opportunity for Phil to show once again that he's no one-trick pony. While Hold'em is by far his strongest game, Hellmuth is no stranger to other games, and it seems he put in some work behind the scenes to up the antes.
Big Day for Poker Brat
Coming into tonight's final day, Phil will have some work to do. With a stack of 1.6 million, he has plenty of poker chips to work with. But, he'll meet some resistance along the way.
Leading the pack is Benny Glasser, a UK player with $2.1 million in live tournament earnings. More importantly, a majority of Glasser's cashes came from various mixed games and non-Hold'em events. With heaps of experience and a big stack, the UK pro will feel at home.
Other players in the field are no slouches, either.  Jesse Klein, Chad Eveslage, and David Benyamine will be coming back with bigger stacks, albeit the chip difference between them and Hellmuth is fairly negligible.
The other half of the field comprises Philip Sternheimer, Ben Yu, Matt Glantz, and DJ Buckley. They all have some catching up to do, but things can change quickly at the poker table. Daniel Negreanu almost made it to the final day, but he was eliminated in 10th.
While Hellmuth realizes mixed games aren't his forte, he spent a lot of time learning and improving his skills in non-Hold'em poker variations, so Poker Brat feels good about his chances today.
1 There are 9 of us left in @WSOP $25,000 HORSE (mixed limit games): final table Saturday. I have wanted to win a HORSE tourney ever since I watched the great @TexDolly win a WSOP HORSE in 2003. I didn't have the skill set to win HORSE then, but I have spent thousands of hours.. pic.twitter.com/uJDBNPangv

— phil_hellmuth (@phil_hellmuth) October 2, 2021
2 I have spent thousands of hours working on my HORSE game over these last 25 years (playing and discussing each and every game@w other top pros like @themouthmatusow). I had a 3rd and a 2nd in mixed games @WSOP in 2019. Big day for me tomorrow! #POSITIVITY pic.twitter.com/tuD6S8Kb1K

— phil_hellmuth (@phil_hellmuth) October 2, 2021
The winner tonight will pocket $552,182, which is no chump change, but for someone like Hellmuth, the prize money is probably not as important. Winning another bracelet and putting some more distance between him and all other players is probably the main goal tonight.
Of course, the fact that this is a H.O.R.S.E event only adds the pressure. It is clear Phil wants to bag this one and further cement his legacy.
If you are eager to know what happens, you can follow live chip count and major poker hands updates on the WSOP official page, and Phil will likely keep things fresh on his Twitter account as well.