Almedin "Ali" Imsirovic Poker Journey: The High Roller Legend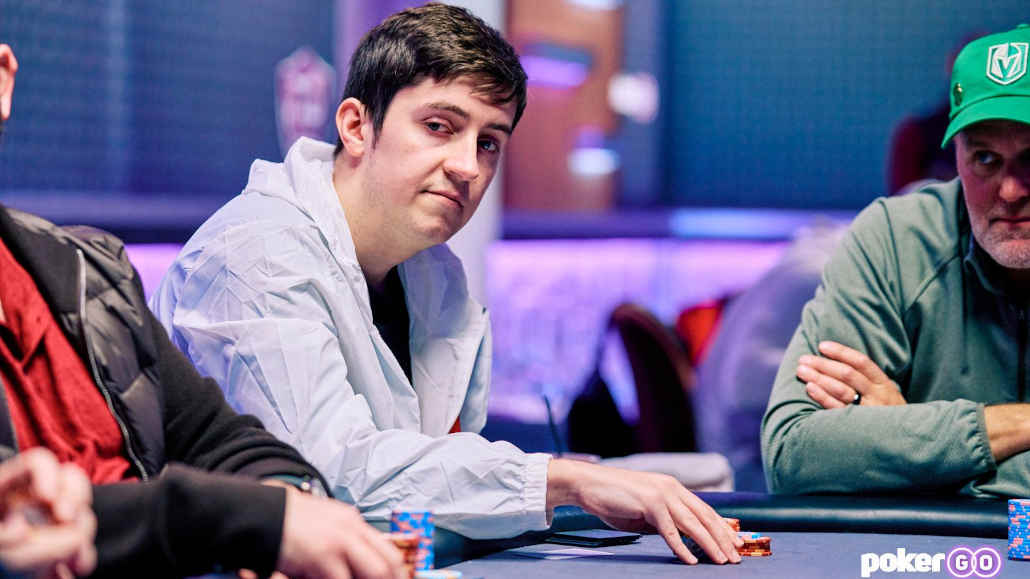 Poker is a game that's made many dreams come true, and the story of Almedin "Ali" Imsirovic only confirms it.
A son of refugees from the war-torn Bosnia and Herzegovina, Almedin was raised in Vancouver, Washington, and became a professional poker player while still in his teens.
Just 27 years old now, he has taken the world by storm and already made a poker career that most older players could only ever dream of.
With more than $16 million in tournament cashes and countless accolades to his name, Ali is the epiphany of the American Dream as well as the dream that every poker player around the globe probably has.
This is the story of Almedin "Ali" Imsirovic and his rise in the poker world that has made him one of the most recognizable figures in the high roller circles and beyond.
Almedin "Ali" Imsirovic Highlights
Moved to the US from Bosnia and Herzegovina at the age of three
Played college basketball before an injury stopped his career
Started playing online poker at just 16
Dropped out of Washington State to play poker professionally
One of the biggest winners in the High Roller tournaments
A staple in the PokerGO Tour
Runner up in the £250,000 Super High Roller Bowl in London
Won more than $16,000,000 in tournaments at the age of 27
Almedin "Ali" Imsirovic's Early Life and Upbringing
Almedin Imsirovic was born on January 29, 1995, in Zenica, Bosnia, and Herzegovina. In '95, Bosnia was still enveloped in war, which ended shortly thereafter.
When Ali was 3 years old, his family found its way to the US, settling down in Vancouver, Washington. There, Ali was raised and received his education.
He was an avid basketball player during his college days at Washington State, but an injury stopped him right in his tracks and denied him an opportunity to ever play the sport at a professional level.
Since basketball was no longer a career option, Ali turned back to his criminal justice studies but also discovered the game of poker in his teen years.
At just 16, Ali started playing online poker before he was legally allowed to. This did not prevent him from being great at the game and crushing long before he would be legally allowed to gamble in the US.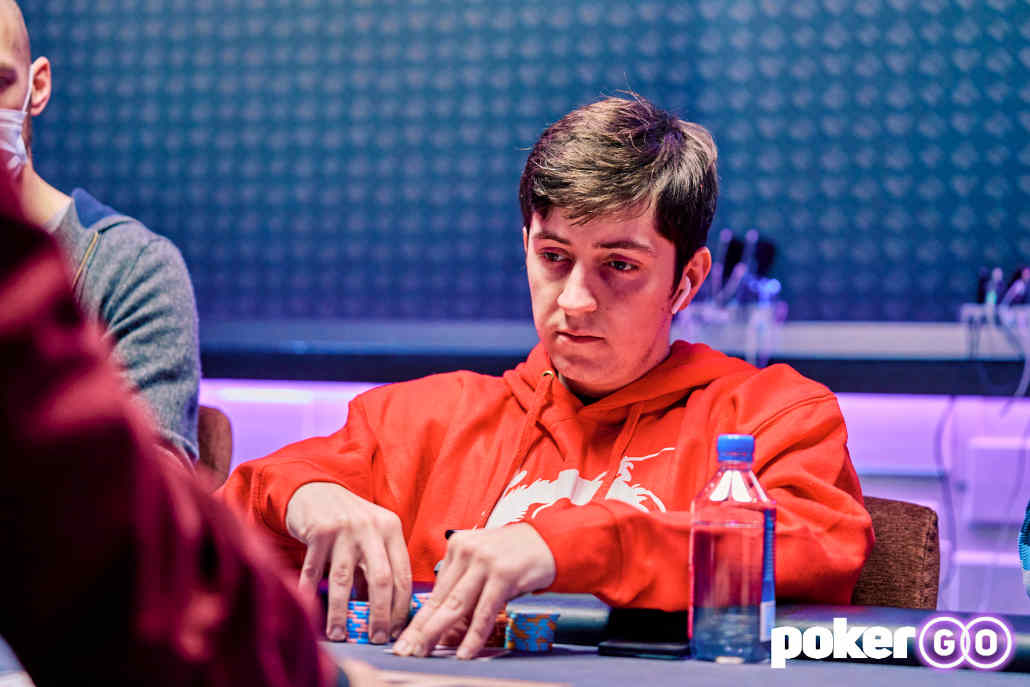 Images courtesy of PokerGO
He started playing more seriously when he turned 18, as he made some deposits into online poker accounts under his own name and began playing in his first live poker events.
Yet, it wasn't before 2015 that he recorded his first live cash in a $1,500 tournament at the Caribbean Poker Tour, Punta Cana.
From this point onwards, it was all poker for Imsirovic.
He dropped out of college just one semester short of getting his degree and decided to dedicate himself to a career in poker.
As it turned out, this was probably the best decision he could have made. He went on to become one of the best poker players in the world and managed to amass millions in tournament winnings, along with the fame and glory that come with it.
Almedin "Ali" Imsirovic's Professional Poker Career
Following his first tournament cash in Punta Cana, Almedin kept playing tournament poker throughout 2015 and 2016.
He recorded a number of small cashes while also honing his skills online. He was now allowed to play in the US as well, as he had finally turned 21.
His first major result on the tournament circuit came in March 2017, when he won a $360 Six-Max tournament at the Seminole Hard Rock Poker Showdown in Hollywood.
He took home just $11,000, but at the time, this was a big result for the young pro.
The results kept on coming for young Ali, who missed out on several major wins in late 2017, amassing over $150,000 in cashes but coming fourth at several events.
Then, things finally clicked in January 2018, and Ali took home another win. He won Event #31 at the PokerStars Caribbean Adventure for $160,000.
Ali now had a deeper bankroll to play with, but this did not mean he would stop playing the tournament he was used to.
In April 2018, Ali was once again the last man standing in a $2,500 Borgata Spring Poker Open in Atlantic City, earning him another $246,000.
Just a month after this, Imsirovic recorded his first results in various Aria tournaments, which have since become his bread and butter.
Later in the year, he was seen playing in high roller tournaments, which was a risky move if the young pro was playing on his own dime.
Yet, the risk paid off big for Ali, who booked two wins at the 2018 Poker Masters and took home more than $1.2 million in these two tournaments alone.
With another cash at the Poker Masters, Ali was named the best tournament of the Series and won the coveted Purple Jacket for his efforts there.
Ali Imsirovic Continues to Impress
Just as 2019 started, Ali was back to his winning ways. He won a $25,000 US Poker Open event for $442,000 and followed that up with his first WSOPC victory in a $2,200 Highroller Event in Las Vegas.
Highroller tournaments were becoming Imsirovic's forte, as he was winning them left and right in 2019. With several victories in Bellagio and Aria high rollers, Ali was getting ready for a summer at the WSOP.
That year, we saw the young Bosnian-born professional crushing it at the World Series. He started his summer with 2nd place in a $10,000 event at the WSOP, just barely missing out on his first gold bracelet.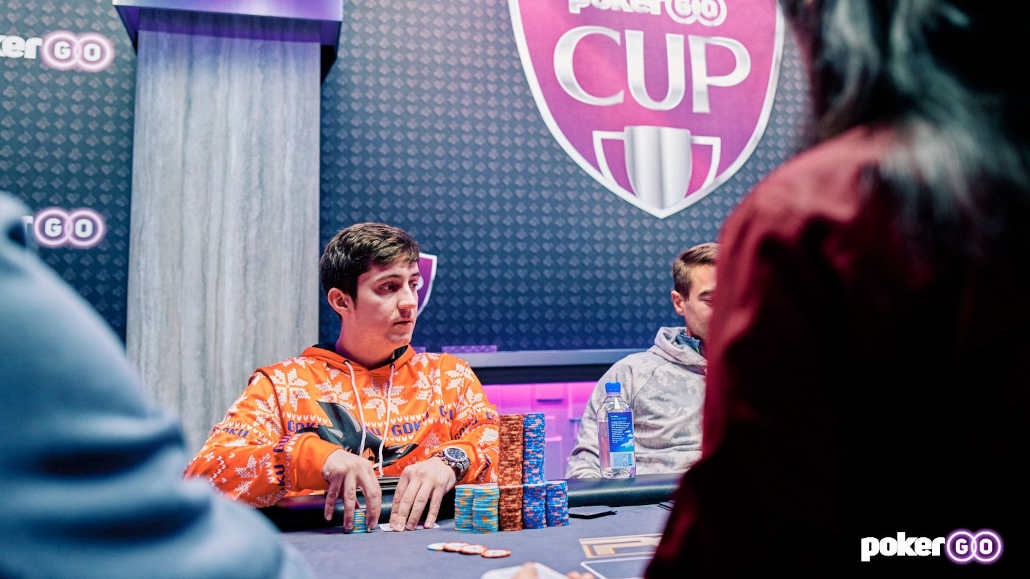 Days later, he came fourth in yet another $5,000 WSOP event, and he cashed several more times at that year's Series, along with notable results at the Aria and beyond.
In September 2019, Ali was seen playing in a £250,000 Super High Roller Bowl in London, where he came second for £900,000.
The Poker Masters series was once again good to Imsirovic, who got several deep finishes and won nearly $500,000 there.
Ali kept on grinding poker just as the coronavirus pandemic shook the world, and he was forced to take his play online.
This changed nothing for the poker phenom, who won two Poker Masters Online events in April 2020 for more than $700,000.
More notable results came along, and Ali was able to cash an amazing 18 times but was not able to make it to any final tables.
Aria High Rollers became a part of the PokerGO Tour in 2021, and Ali was seen dominating them on live TV over and over again.
At the 2021 US Poker Open, Ali was once again one of the most noted players, recording first, second, and fourth place in the short series.
He followed that up with a win in the PokerGO Cup Event #2 for another $183,000 and a win in PokerGO Cup Event #4 for $240,000.
Today, Ali Imsirovic is a staple name on the PokerGO tour and one of the most recognizable players in the high rollers circuit, where one can hardly imagine a tournament going by without him in attendance.
In late 2021, Ali made a series of notable results on the Tour, including a win in the $50,000 Aria High Roller 22 for $529,000.
He finished the year off with another victory, this time taking down the $25,000 High Roller at the WPT Rock 'N' Roll Poker Open in Hollywood for $695,000.
Strong Start in 2022
So far, it's been more of the same for Ali in 2022, as he recorded a Venetian High Rollers win, a PokerGo Cup win, and an Aria High Roller win, in his recognizable fashion.
All said and done, Almedin "Ali" Imsirovic has become one of the very best players in the modern poker world and is likely to fill his cupboards with many more trophies before he is done playing.
At the recently held Player of the Year Awards ceremony, Ali Imsirovic received awards in three different categories.
At just 27 years of age, Ali has amassed more tournament winnings and titles than the majority of his older competitors and is showing no signs of slowing down.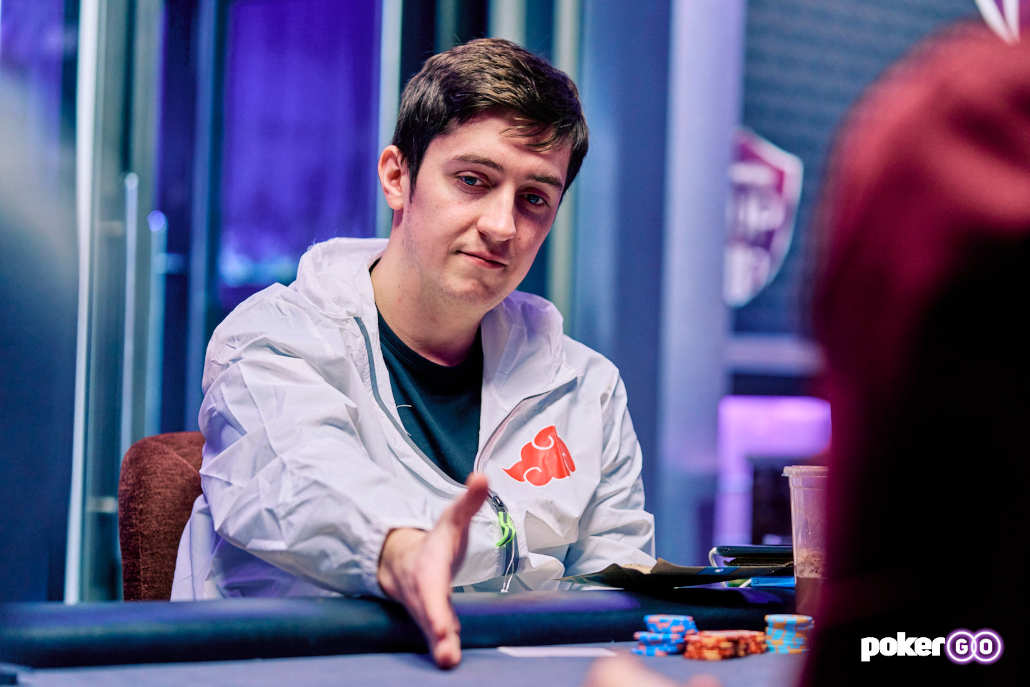 In fact, with every passing year, it seems that Imsirovic is becoming a more complete player and an even more integral part of the poker world.
His résumé is currently missing a WSOP bracelet, but it is hard to imagine the young pro not winning many of those in his career as he continues to attend the Series each year and play in all the high roller events and other NLH tournaments.
With Ali appearing so much on PokerGO lately, we can also expect to see him make some appearances in televised cash games in the future, which would be a real treat to any true poker fans.
Ali Imsirovic's Net Worth
Assessing the net worth of poker players is a difficult feat in almost every case, as the tournament results don't paint the full picture, and cash game results are completely hidden from the public.
Yet, what we do know is that Ali has won more than $16,000,000 in tournaments alone and has had an amazing ROI in the tournaments he is playing.
What's even more, Ali is part of a young generation of poker players, most of whom have made significant investments in the booming cryptocurrency market and made millions there.
It is hard to imagine a savvy guy like Imsirovic not being a part of this trend as well, which means he may have made millions trading cryptos when he was not playing poker.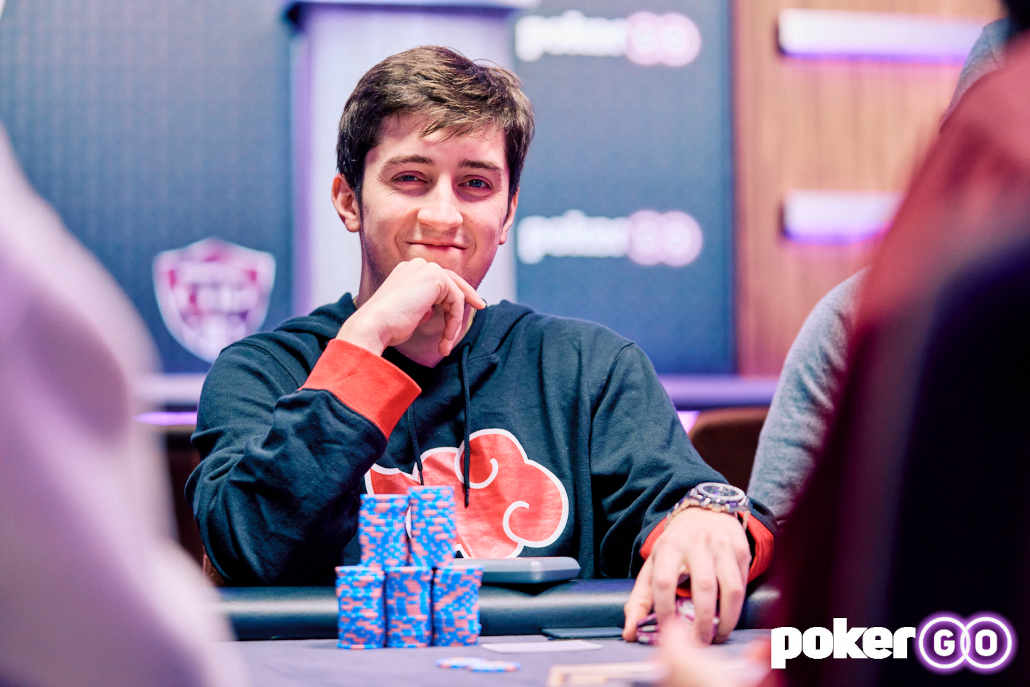 Imsirovic is not known for his cash game prowess, but it would not be beyond the possibility that he also spent some of his time playing in good high roller games against some very soft opposition.
A very good assessment of Ali Imsirovic's net worth would be in the $10,000,000 range, although the number could be significantly higher depending on his investments away from poker.
What we can say with certainty is that Ali will continue to amass millions in the game he loves so much, and there is no telling just how much his net worth will grow from poker alone over the coming years.
Where Is Ali Imsirovic Today?
For all the incredible success we have seen from him, Imsirovic remains an extremely humble guy who is very much focused on his poker and not causing much drama outside of it.
He continues to play in tournament after tournament, and most of what we can see on his social media is related to it.
Almedin's Instagram account "all_in_ali_poker" shares mostly pictures of him playing poker in various venues and updates on his career.
Yet, we can tell that he is very fond of his family as well, often posting pictures with his father and his sister Amanda.
Amanda and Ali seem to have an amazing relationship, with the two throwing giveaways together and his sister always there for Ali's big poker moments.
While we don't have any exclusive insights into the life of the young phenom, it would seem that his private life is very well balanced and that he is happy on the felt and away from it.
While it would be amazing to see Ali make more appearances in TV interviews or televised cash games, this remains only a dream for poker fans for now as we wait for what is to come next in Ali Imsirovic's career.
What we know for sure is that we will be seeing plenty more of Ali in the poker world, and those who enjoy watching him can continue to do so regularly in the various PokerGO Tour events that happen all year long.