Biggest Online Poker Pots Ever – Do You Know Who Won the Biggest Hands in History?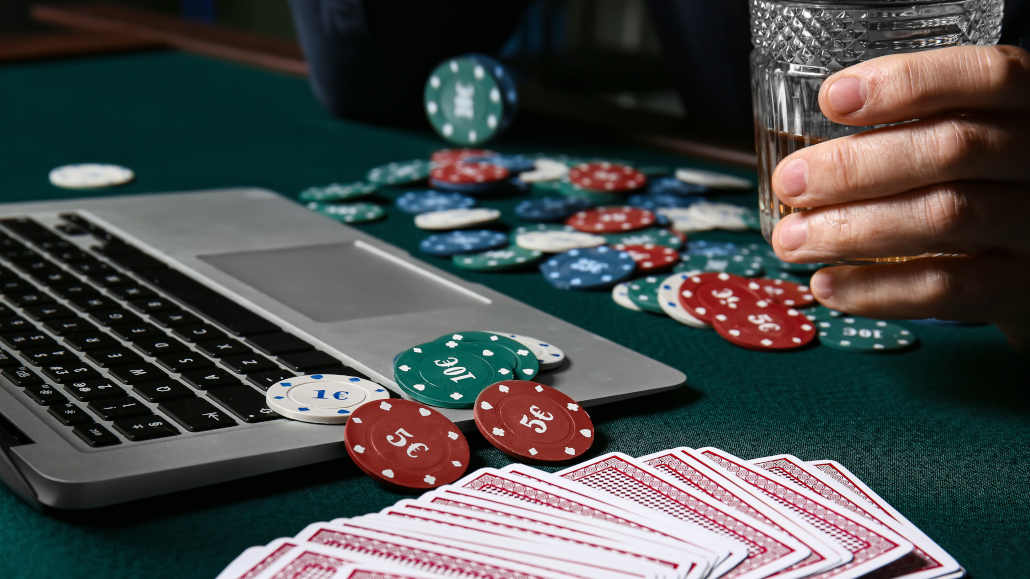 Online poker has been around for more than two decades now, and it has seen its ups and down, going from the days of the Poker Boom to Black Friday, and a lot in between.
For periods of time, online poker games were on fire, and it seemed like high-stakes action would never stop. At other times, there was no game higher than $25/50 to be found online.
Today, I wanted to take a look back through the years and find out who played the biggest online poker pots in history and who won them.
What's more, let's take a look at just how much money was exchanged in these epic poker hands between some of the biggest legends of the game of poker.
We'll start off with some "smaller ones" and make our way down the list to the absolute biggest poker pot ever played, which will definitely blow your mind away.
Let's get started!
12. Viktor "Isildur1" Blom vs. Ilari "Ziigmund" Sahamies
Pot Size: $787,999
Played At: Full Tilt Poker
Played In: 2009
Winner: Isildur1
This hand was played back in the days of Full Tilt Poker between two absolute legends of the game, Isildur1, and Ziigmund.
Isildur1, who would later turn out to be the Swedish pro Viktor Blom, took the world by storm and played many of the most iconic poker hands in online poker history.
2009 was an epic year for online poker, as the high-stakes scene was on fire and saw Blom take on many of the game's legends, including Ziigmund.
Ilari Sahamies, often referred to as Ziggy in the high-stakes community, was one of the most unpredictable loose cannons in the game at the time, capable of just about any play at any time.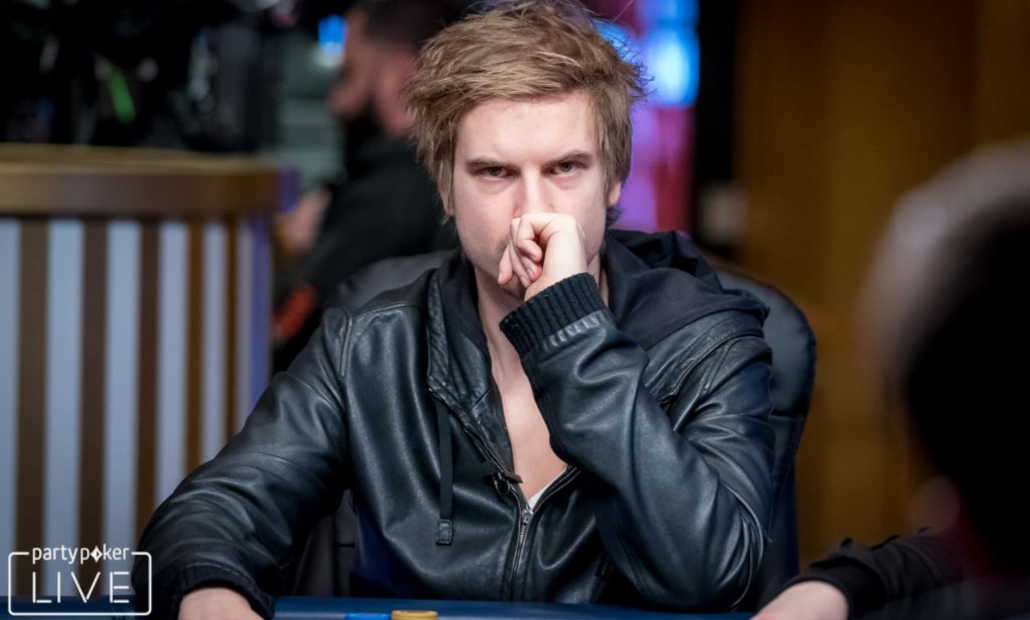 In this particular hand, Ziigumnd called a pre-flop 5-bet from Isildur1 for $81,000, holding K♣K♥A♥8♠ against Isildur1's A♦A♣J♣6♣ at a heads-up PLO table, with stakes set at $500/1,000.
The flop of Q♣10♥2♣ saw the Swedish pro flop a nut flush draw to go along with his aces and a gutshot straight draw, which was certainly enough to put all the money into the pot, making it a total of $787,999.
Ziggy decided that his kings were still good, and having a gutshot straight draw of his own to fall back on, he put all the chips into the middle.
The 5♣ on the turn gave the pot to Isildur1 right away, and the inconsequential 6♠ completed the board, sealing the relatively easy win for Viktor Blom.
While this hand was somewhat of a cooler, losing over 350bbs with one pair and barely any draw in PLO was probably a bit of an overplay by Ziigmund, who was known for putting the money in fairly light on many occasions.
11. Patrik Antonius vs. Viktor "Isildur1" Blom
Pot Size: $810,984
Played At: Full Tilt Poker
Playedi In: 2009
Winner: Patrik Antonius
You will probably notice that many of the biggest online poker pots of all time include Isildur1, who was an absolute maniac in his prime.
In this legendary PLO pot, Blom found himself up against Patrik Antonius, one of the few players of this generation who are still dominating the high-stakes poker scene.
With over $2 million on the table between the two, this hand came down with Patrik holding the perfect rundown with 10♥9♥8♠7♦and Isildur1 having K♦K♣A♦2♣ for double-suited kings.
Isildur1's hand was pretty strong in theory, but just like Ziigmund in the previous hand, he allowed himself to put perhaps too much money into the pot with just one pair.
The flop of 9♦6♥4♥ gave Patrik a monster draw, while Blom was left holding just a pair of kings and a backdoor flush draw.
This didn't stop the young Swede from putting all the money into the pot and bloating it to over $810,000 in total.
The 6♣ on the turn was great news for Blom, who needed to fade just one more card. Unfortunately for him, the 8♣ on the river made Patrik's straight and saw his stack grow to close to $2 million at the time.
10. Viktor "Isildur1" Blom vs. Patrik Antonius
Pot Size: $815,975
Played At: Full Tilt Poker
Played In: 2009
Winner: Patrik Antonius
During the same poker session as the previous hand, the two played an even bigger pot, and this time all the money went the other way.
One of the biggest online poker pots ever played happened on a board of 9♣4♠2♣7♠, with Isildur1 holding top two pair and Antonius having a pair of tens and the nut flush draw to go with it.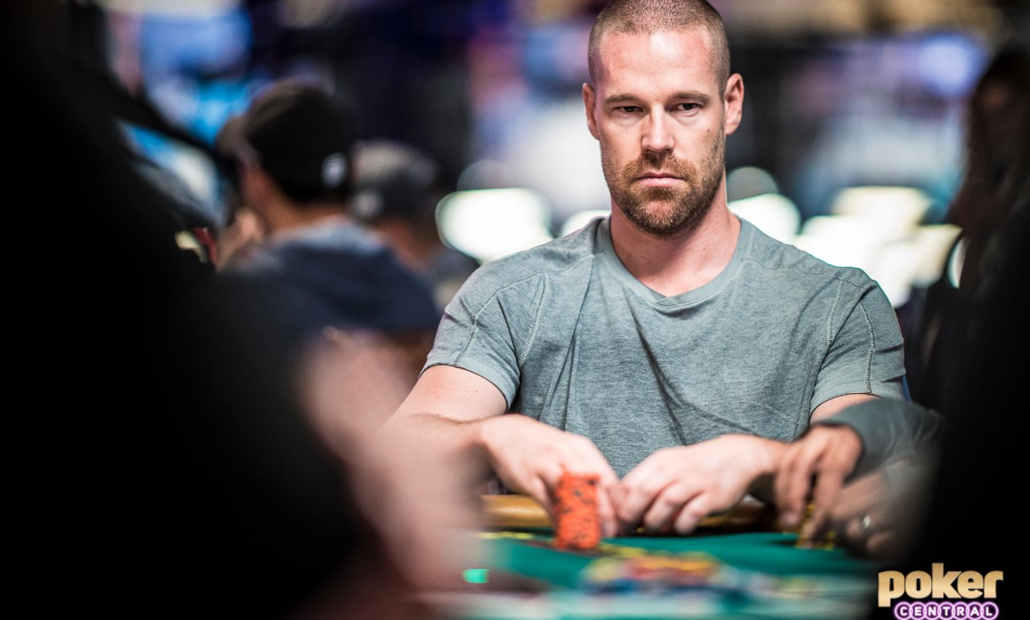 Image courtesy of PokerGO
Isildur1 made a huge check-raise and got a call from Antonius, who could not improve on the 3♥ river, which meant that more than $800k would go into his stack.
Patrik had a hand with much better playability on the flop, but the lucky 7 on the turn made Viktor's hand into quite a monster.
These types of pots were quite common between the two, as well as between Blom and his other high-stakes opponents, which included Phil Ivey, Tom Dwan, and others.
9. Viktor "Isildur1" Blom vs. Phil Ivey
Pot Size: $827,960
Played At: Full Tilt Poker
Played In: 2009
Winner: Isildur1
Widely recognized as the poker G.O.A.T, Phil Ivey was already playing the biggest stakes games in the world in 2009, and even before that.
In those times, Ivey was one of the regulars in the nosebleed games at FTP, whose team pro he was famously a member of.
This particular pot went the other way thanks to a horrible beat that Ivey suffered on the river after getting all his money in as a massive favorite.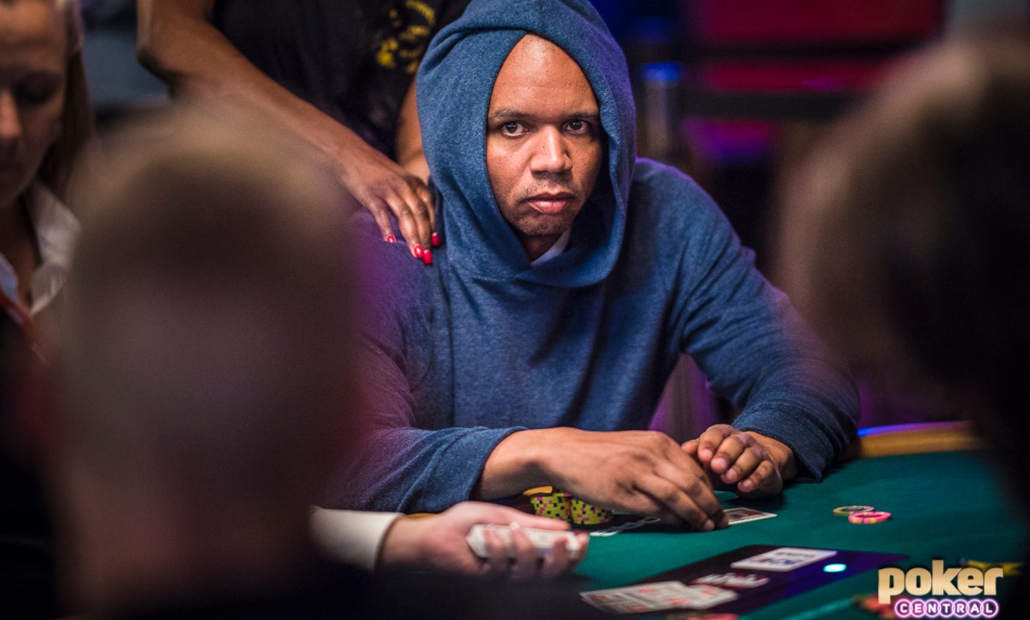 Image courtesy of PokerGO
On a board that read 9♠2♥6♠8♦, Ivey held the nut straight and a 7-high flush draw. Blom ambitiously bluffed all-in with a wrap, a straight draw with many possible outs holding Q♥J♥10♦9♣.
The unlucky 7♣ on the river saw Ivey lose the pot worth more than $800k, which was a massive size for the games of the time, even the $500/1,000 PLO game that this hand happened in.
8. Viktor "Isildur1" Blom vs. Phil Ivey
Pot Size: $832,940
Played At: Full Tilt Poker
Played In: 2009
Winner: Phil Ivey
Isildur1 may have gotten lucky in the previous hand against Ivey, but in that same session, he lost an even bigger pot to the legendary "No Home Jerome."
In this particular hand, Viktor flopped a set of sixes holding 6♥6♦3♠3♥ on a board that read A♣6♣4♠. Phil held A♠7♠Q♣3♣ for a top pair, flush draw, backdoor flush draw, and a gutshot.
All of this was enough for the G.O.A.T to get all his money into the pot against Isildur1 and the K♣ on the river was all that he needed to take the whole thing down.
This pot contributed to Ivey's more than $20 million in online winnings, which he recorded over his career at Full Tilt Poker.
Along with being one of the biggest online poker pots ever played, this was also Phil Ivey's biggest pot played at FTP, although he played many other huge pots around the same period.
7. Wiktor "Limitless" Malinowski vs. Michael Addamo
Pot Size: $842,438
Played At: Natural8
Played In: 2020
Winner: Wiktor Malinowski
While many of the biggest pots I mentioned thus far were played back in the glory days of Full Tilt Poker, it doesn't mean that that's where high-stakes online games ended.
In fact, this hand comes from a much more recent game, and it was played between two players who were not even old enough to play the game back in 2009.
Another difference is the fact that this hand was played at a No Limit Hold'em table, unlike all the previous pots, which came as results of PLO hands.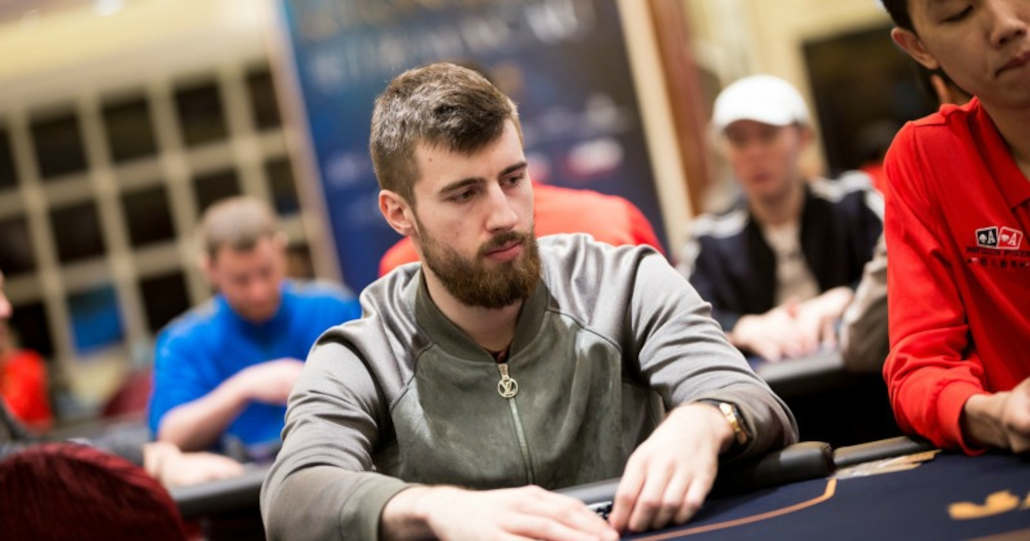 Image courtesy of paulphuapoker.com
Both players were seated with more than $400k in their stacks when they were dealt the ultimate NLH cooler, pocket kings versus pocket aces.
The money didn't all go in before the flop, but Addamo could not find a fold at any point during the hand, as the board ran 5♦7♥2♣9♣5♠.
Limitless shoved the river and got called by Addamo's kings, which was good enough to scoop this massive pot in one of the huge Natural8 games that ran those days.
6. Viktor "Isildur1" Blom vs. Patrik Antonius
Pot Size: $878,959
Played At: Full Tilt Poker
Played In: 2009
Winner: Patrik Antonius
Another huge hand between these two happened a few days before the two smaller pots that I already mentioned.
This time around, it was the Finn who would get the better of his Swedish counterpart in a hand of $500/1,000 PLO that reached close to $900k in total.
Even for those days, this was one of the biggest poker pots and one that made the headlines for its size and the way it played down.
On a Q♣7♥5♥ board, both players had top pair, but the A♦ turn made it so that both had top two pair, both holding an ace and a queen among their four cards.
The money inevitably went in, but Patirk had some outs to win the pot, holding a six and a nine, as well as a flush draw.
The 8 on the river sealed Isildur1's destiny and gave this gigantic pot to Patrik. In truth, there was little Blom could have done considering the fact he held a very strong hand against an incredibly aggressive PLO player.
5. Ali Imsirovic vs. Tan Xuan
Pot Size: $974,631
Played At: GGPoker
Played In: 2020
Winner: Ali Imsirovic
Another poker hand from the modern era of high-stakes online cash games, this one reached close to a million dollars and was played on the GGPoker Network.
Tournament poker phenom Ali Imsirovic went up against Tan Xuan in a hand of $500/1,000/2,000 NLH with a $200 ante, a massive game by anyone's standard.
The WSOP Online Series sparked a series of massive games in 2020, and several of the biggest online poker pots of the time happened right then and there.
It's safe to say that the Bosnian got somewhat lucky in this hand. After 3-betting his A♠K♠ before the flop, Ali called a check-raise on the 9♠5♦5♥ flop, along with another bet worth over $100k on the J♠ turn.
Ali needed an ace, a king, or a spade on the river to win the pot. The 8♠ was enough for the winning hand, and Xuan decided to turn his hand into a bluff and shove all in for over $300k.
Ali made the relatively easy call, although his hand was certainly not the nuts, and quickly saw the pot worth close to $1 million move in his direction.
4. Viktor "Isildur1" Blom vs. Phil Ivey
Pot Size: $1,127,955
Played At: Full Tilt Poker
Played In: 2009
Winner: Isildur1
It was certainly not an everyday thing to see a pot go over $1,000,000 back in 2009, and this hand was one of only two that made it that far.
The slightly curious thing about this hand is that we don't know what Phil Ivey actually had, as his cards were never shown by FTP.
Yet, it is likely that Ivey held a full house of some sort as he paid off a series of bets on a K♠J♠J♦10♦5♦ board, only to lose the pot to Isildur1's kings full.
This pot got incredibly bloated and judging by it alone, you might think that Blom destroyed Ivey for millions of dollars.
The real truth, however, is that Ivey beat Blom for a lot of money and ended up making more than $20 million during his time at poker's most iconic online site.
3. Viktor "Isildur1" Blom vs. Patrik Antonius
Pot Size: $1,375,999
Played At: Full Tilt Poker
Played In: 2009
Winner: Patrik Antonius
This hand remained the biggest poker pot ever played online for many years, reaching an incredible $1.375 million back in 2009.
At this time, Blom and Antonius would often play $500/1,000 but with obligatory raise to $3k from the small blind, which significantly increased the actual stakes.
In this particular hand, Isildur1 made it $3k, which Patrik 3-bet to $9k, only to get re-raised to $27k. Patrik put in the $81k 5-bet, and Blom called to see the flop.
Patrik flopped a straight with his A3 on the 5♣4♠2♥ board and was up against a 9x8x7x6x wrap of his opponent.
The two quickly got all the money into the pot and ran out the board. Unfortunately for Blom, neither the turn nor the river improved his hand, which gave Patrik Antonius one of the biggest online poker pots ever played.
2. Antanas "TonyG" Guoga vs. Leon Tsoukernik
Pot Size: $1,820,783
Played At: Coin Poker
Played In: 2022
Winner: Split Pot
Most of the pots on this list were played by professional poker players, but this one, the second biggest online poker pot of all time, was played by two businessmen.
The infamous Tony G played in a massive PLO game with the likes of Rob Yong and Leon Tsoukernik, with stakes mimicking the games they tend to play in the live setting.
The game was played at Coin Poker, a crypto poker site where all games are played in digital currency, and the action is fast and furious.
This particular hand saw the two get into a blind-versus-blind war, both holding pocket aces with two extra cards on the side.
Both players are known for their incredibly aggressive approach to the game, so it's no wonder that more than $1.8 million got into the middle before the flop.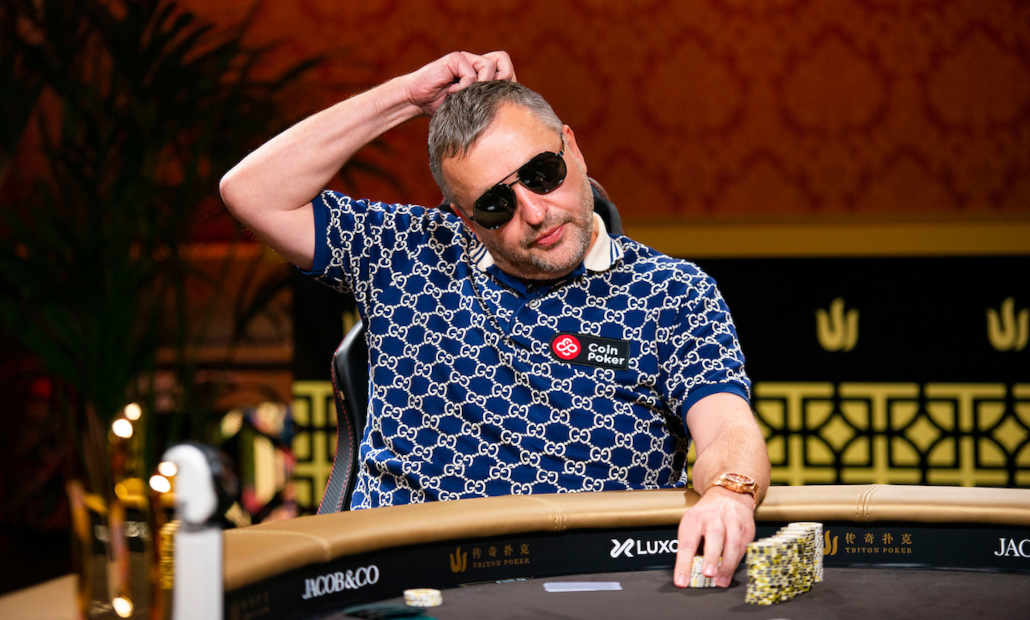 Image courtesy of triton-series.com
Tony ended up flopping a flush draw, but fortunately for the owner of the prestigious Kings Casino in Rozvadov, the turn and river brought no help to the Lithuanian business mogul.
The two shared the pot and probably a few laughs as well, as both are known for their loose approach to money and a friendly albeit competitive demeanor at the tables.
1. Antanas "TonyG" Guoga vs. HannibalGetya
Pot Size: $7,750,000
Played At: Coin Poker
Played In: 2022
Winner: TonyG
If we were to combine all the previously mentioned pots, barring the one TonyG split with Leon, we would come up with only slightly more than this single biggest online poker pot of all time.
TonyG was seen by poker fans, in real-time, playing an incredible $5,000/10,000 PLO game with $2,000 antes at Coin Poker, the kind of stakes that were never before seen online.
Not only were the stakes high, but both Tony and his two opponents were sitting with millions of dollars in front of them when this incredible poker hand went down.
Following a pre-flop raising war between the three, the pot was already $448,000 when the flop of A♥Q♣10♣ was dealt out, promising to generate a lot of action.
HannibalGetya opened the betting with a $225k bet, which was only called by TonyG. Another heart landed on the turn in the form of 8♥, making two flush draws possible.
Tony's nemesis bet full pot, which Guoga quickly raised up to $3.42 million. HannibalGetya called off the shove, and the 4♦ hit the river in the biggest online poker pot of all time.
This card clearly didn't change anything for either player.
Cards were revealed, and Tony's nut straight was still the absolute nuts, giving HannibalGetya a chance at only a split pot.
Instead, Tony's opponent held A♣4♣Q♦3♦ for a flopped two-pair and nut flush draw, a very strong hand in its own right.
Tony ended up fading quite a few outs on this river to take down the biggest pot in poker history, and likely the biggest pot of his own poker career, despite the fact he can be found playing some very high stakes.
And, while these are some impressive poker hands, with high-stakes games getting crazier with every passing year, it seems like it's only a matter of time before we see a pot worth over $10 million, either live or online!