Charlie Carrel Poker Journey: From Troubled Kid to High Stakes Crusher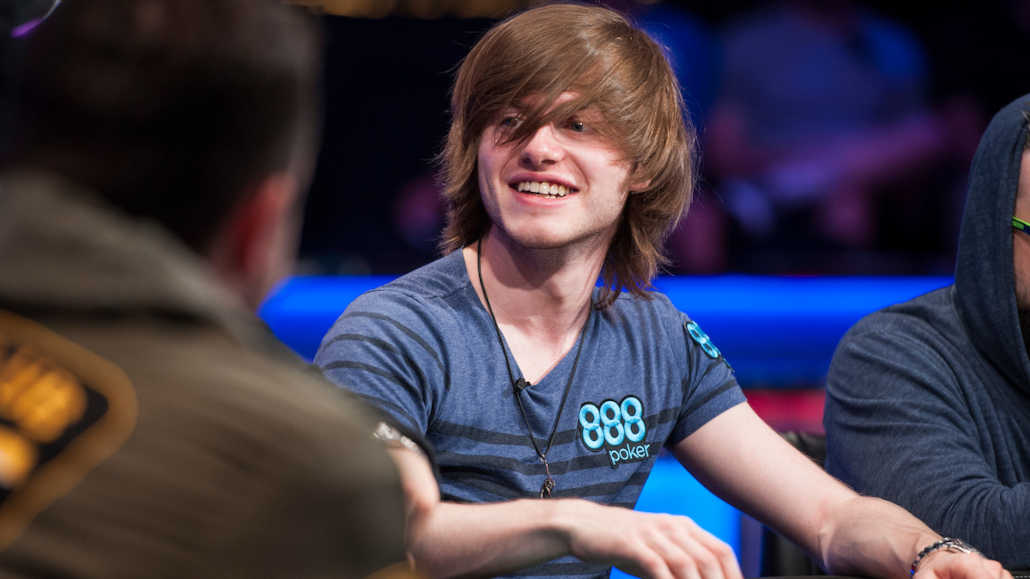 9 minutes
Last Updated: May 24, 2022
Born in 1993 in the Channel Islands and raised in London, Charlie Carrel is one of the most successful poker players of his entire generation.
Carrel jumped into the poker scene in his early 20s and managed to dominate both the online and live poker scene, winning close to $10,000,000 in live tournaments alone.
Charlie has been a controversial figure since the moment he popped up on the poker scene, openly talking about his past drug use and other problems he experienced as a teenager.
While many in the poker world have speculated about Charlie's actual skills, his results seem to speak for themselves and have put him into the fourth place on England's all-time money list.
This is the story of Charlie Carrel, a poker player who rose from nothing and turned just £10 into millions playing online and live poker against some of the very best players around.
Charlie Carrel's Poker Career Highlights
Started playing online with a £10 deposit
Won over $9.6 million in live poker tournaments
Successful online poker player
Turned $50 into $10,000 in a bankroll challenge
Famous for Twitter feuds with the likes of Doug Polk
Currently works as poker coach, life coach, and philanthropist
Charlie Carrel's Early Life and Career
Charles Francis Carrel was born on November 7, 1993, in St. Brelade, Jersey, Channel Islands, one of the most exotic locations in Great Britain.
As a young boy, he moved with his family to London, the city he grew up in, and eventually built up his career as a poker player.
Yet, the fame and fortune that Charlie acquired in his 20s were not always there, as he had a very difficult time growing up, being partially autistic and often teased by his peers in school and on other social occasions.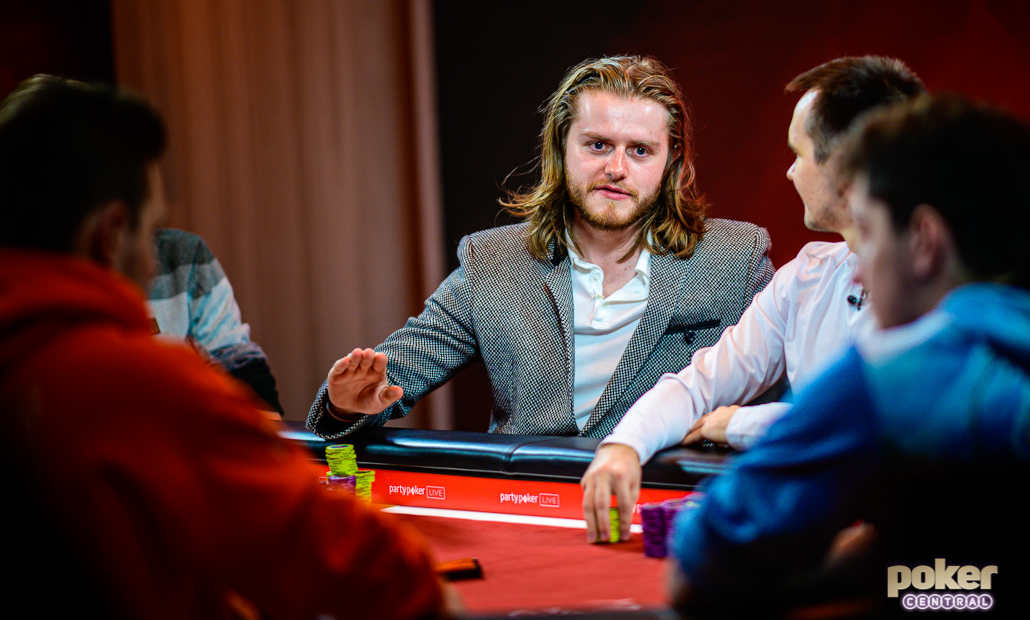 Image courtesy of PokerGO
Charlie often speaks about his time growing up and how other kids teasing him for his lack of social skills eventually taught him how to shut off his emotions, a skill that would come in handy at the poker tables.
Carrel learned how to play poker at the age of just eight but would not actually play the game for real money until he came of age.
It was at this time that he deposited his first £10 into a Betfair account, and unlike many poker players who go bust with their bankrolls many times, Charlie never looked back.
When he started winning big on the online streets, he realized that social life was intruding on his poker success.
So, he moved back to Jersey to live with his grandmother and practice poker for up to 16 hours a day.
The living atmosphere in London was likely not ideal for Charlie at the time, given he admitted to both using and selling drugs for a living, indulging in polyamory, and generally living a lifestyle that's perhaps not best suited for success in any serious career.
By the time he was 21, Charlie had started playing live poker tournaments across Europe, which would soon start to yield results on a big scale.
Charlie Carrel's Professional Poker Career
The self-made British millionaire kicked off his poker career around the age of 20, depositing just £10 into his online poker account and starting to spin that up.
In the meantime, he was also working on his poker skills that would later allow him to dominate in much higher-stakes poker games, particularly live poker tournaments.
Charlie recorded his first live tournament cash in April 2014, when he came 21st in a €990 EPT event in San Remo for just €2,500.
Later that same year, Charlie cashed in the €5,300 EPT Main Event in Barcelona, winning €8,500 but coming short of any major result.
It was in November 2014 that Charlie had his first breakthrough, winning a £2,125 GUKPT London Grand Finale tournament for £108,625.
This big score launched Carrel's poker career and showed him that there was a place for him at the very top and that he could compete in very serious poker tournaments.
Charlie spent his 2015 competing in tournaments across the world, playing in the Caribbean, Malta, Monte Carlo, Spain, and England.
In March 2015, he came 5th in a €10,300 High-Roller at EPT Malta for €183,800 before traveling to Monte Carlo to land his first million-dollar score.
In May, Charlie won the 8-handed €25,500 High-Roller at EPT Monte Carlo Grand Final, taking home more than €1,114,000 in cash and his first EPT title.
While many players tend to slow down after winning a big score like this, Charlie just kept going, playing an even heavier schedule in his 2016.
That year saw him travel the world to play poker once again, with major scores coming in Dublin, Monte Carlo, and Prague.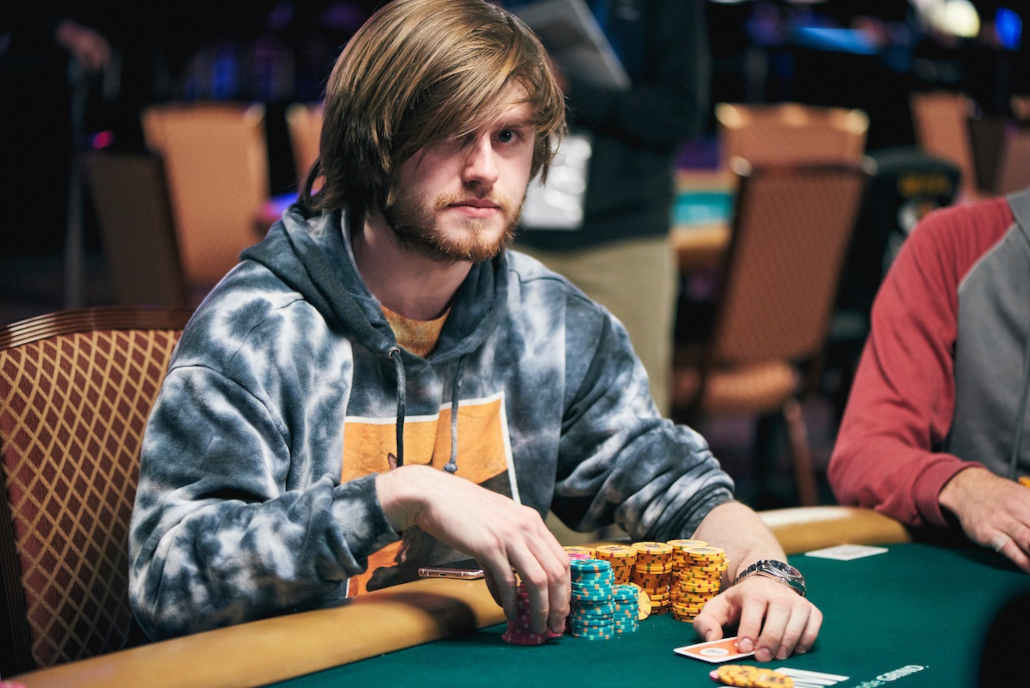 Image courtesy of PokerGO
Charlie once again won more than a million dollars that year, although tournament buyins he had to pay along the way were quite costly.
Just as the calendar turned to 2017, Charlie would once again win more than a million bucks in a single poker tournament.
This time, it was the PokerStars Championship in the Bahamas that was the venue of his success, as he took down the $100,000 Super High Roller for $1,192,000.
It was that year that Carrel made his first WSOP cashes as well, coming third in the $10,000 Heads Up Championship and 9th in the $111,111 High Roller for One Drop, along with a few other ITM finishes.
A slow 2018 saw Carrel play fewer games and only cash a few times in Prague before he returned to the stage in a very big way in 2019.
The EPT Monte Carlo was once again a successful tournament stop for the Brit, as he cashed four separate events in just over a week there, winning close to €700,000 in the process.
He went back to London and played in the £50,000 Triton Super High Roller Series event, taking it down and taking home another £1,321,000 in cash.
Just weeks later, Charlie would come second in a €25,000 EPT Barcelona High Roller event for close to half a million Euros.
Just as much of the poker world was struggling to find their way during the pandemic days. Charlie managed to bag another $600,000 when he took down the $25,500 WPT Super High Roller at partypoker.
Carrel has since spoken about retiring from poker to pursue other interests, including philanthropy, but has been active in poker tournaments in London as recently as 2021.
Charlie Carrel's Net Worth
Charlie Carrel has managed to win more than $9.6 million in live poker tournaments alone, with potential online winnings and winnings from cash games not accounted for.
As always, we have to take into consideration the fact that poker tournaments also cost a buyin, and Carrel has played quite a few high-roller events over the course of his career.
All that said, I think we can definitely conclude that he is up at least a few million from live tournaments, potentially as much as $5,000,000.
Charlie's poker lifestyle would also cost quite a bit, as traveling to a different tournament location a couple of times a month for years doesn't come cheap.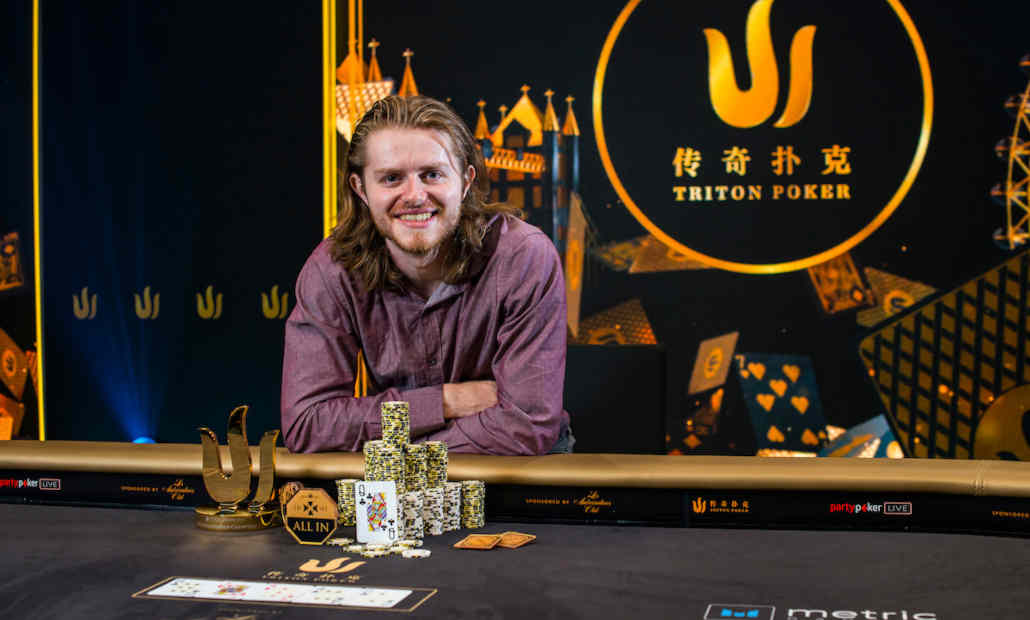 Image courtesy of triton-series.com
Some reports had it that Charlie actually comes from a rich family and that his stints as a drug dealer to "make a living" were all just a cry for help from a troubled young man.
Whether this is true or not may have a lot to do with the bottom line of Charlie Carrel's net worth, which could be anywhere in the $3 million to $100 million range, depending on his family's means.
Since there is little proof that Charlie got his money anywhere other than poker, and he claims poker to have been his main source of income, I am going to say that Charlie Carrel's net worth stands in the $5,000,000 range as I write this.
Charlie Carrel Controversy and Feuds
Ever since he first came up in the poker world, many have been asking questions about Charlie's actual competency as a poker player.
While he certainly has plenty of results, it is well-known that live tournament poker is wildly volatile, which means results can be greatly impacted by variance.
For this reason, the likes of Doug Polk took it upon themselves to try and dissect Carrel's game and find out just how good at poker he actually is.
Charlie never hid the fact that he never learned poker the traditional way, and many in the high-stakes community have doubted if it was really possible to be great at poker without doing that.
A series of videos and Tweets that Polk posted back in 2019 was aimed directly at Charlie, and the poker community, for the most part, took Doug's side.
Things were made worse by the fact that Charlie tweeted about people being too quick to judge child molesters and that we should have more sympathy for such people.
It was not difficult for Polk to get everyone in his corner after this, as the poker community and most of the people, in general, have very little sympathy for child molesters.
Throughout the whole incident, Charlie exhibited a lack of social skills while battling the king of trolls in the poker community, which meant things could only go one way.
By the time the feud was over, Charlie's reputation as a poker player was significantly impacted as Polk kept going at him from every angle imaginable and making many valid points.
Since then, Carrel seems to have learned his lesson and has stayed out of such feuds for the most part, although many of his tweets and other social media posts still stir up quite a discussion.
Where is Charlie Carrel Today?
Over the last few years, Charlie Carrel has been a less present persona in the poker community and has spoken about potentially retiring from the game altogether.
Instead, Charlie has been focused on other things, including crypto investing, philanthropy, and a variety of other topics.
Over the recent months, Carrel has also released his own poker master class, as well as a series of other coaching materials, ranging from poker to general life coaching.
After managing to complete a $50 to $10,000 bankroll challenge, Charlie now says he will attempt a $10,000 to $100,000 bankroll challenge just to prove it can be done playing strictly online.
Carrel is extremely outspoken on his Twitter account, where he posts daily about a whole range of things, from poker and politics to psychedelic drugs and wisdom.
The 29-year-old has had a relationship with drugs since his teen years, and today, instead of simply doing drugs, he seems to be into a variety of shamanistic rituals that use psychedelics as part of a spiritual journey (much like Bryn Kenny?).
How far have you explored psychedelic drugs/medicines?

— Charlie Carrel (@Charlie_Carrel) April 24, 2022
While Carrel seems to want to do good things with his time and help people, he continues to stir up trouble with his Twitter account, constantly asking the questions no one wants to talk about and getting into discussions about the hottest of topics.
All that said, Charlie Carrel is very much here to stay, and whether he continues with his career as a poker player or not, it will be interesting to keep an eye on his journey and his future endeavors.