Bryn Kenney – A Journey to the Top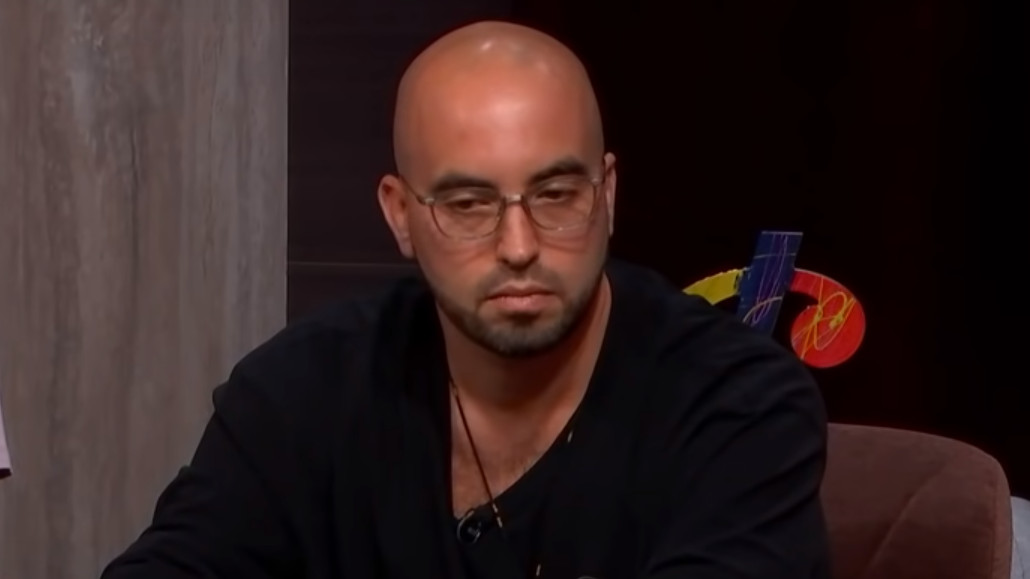 Bryn Kenney is one of a generation of players who have come from having great poker dreams to climbing to the elite ranks of the game and, in his particular case, to the very top.
Born on the 1st of November, 1986, in Long Beach, New York, Bryn Kenney sits at the very top of the all-time money list in live poker tournaments, with over $56 Million in earnings he has amassed during his fruitful and extensive poker career.
In his lifetime, Bryn has accumulated more winnings than his colleagues, gradually overtaking other great names such as Erik Seidel, David Peters, Phil Ivey, Daniel Coleman, and others to become the absolute number one.
His early youth was spent playing more Magic: The Gathering than poker. However, putting the focus on his passion for poker paid dividends he could never have dreamed of.
Following his breakthrough year in 2007 and his first major cash at the East Coast Poker Championships, Bryn Kenney never looked back. He proceeded to make a career that most could only dream of.
Bryn's earliest poker experiences came in the online arena, where he learned the game and became a successful player as a teenager. Today, Kenney is a long way from his days of grinding the low stakes online as he sits at the very top of the Global Poker Index Leaderboard and the all-time money list.
Bryn Kenney Poker Career Highlights
Started playing poker at the age of 16
Won his first WSOP bracelet in 2014
Leads the all-time money list with over $56.000.000 in winnings
Won the biggest prize in poker tournaments for over £20.000.000
Has a legendary status in the high roller poker community
Bryn Kenney Poker Beginnings: From Rags to Riches
Today, Bryn Kenney sits at the very top of the poker world as the number one on the all-time money list and one of the most renowned tournament players. However, this was not always the case, and we must go back a long way to learn where he came from.
Born in 1986 in New York, Bryn was introduced to card games when he was just twelve years old. He was instantly drawn to the excitement and competitiveness these games could offer.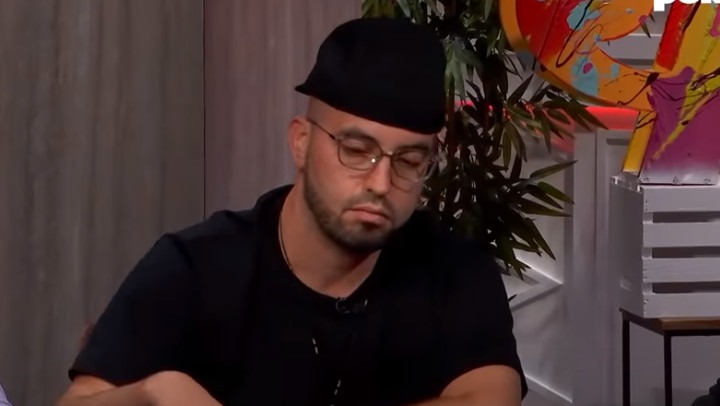 He played Magic The Gathering competitively for four years until he was sixteen. After a couple of his friends started playing poker, Bryn decided to join them, and it wasn't long before he was completely drawn to the game.
In one of his recent interviews, he said he spent between twelve and fourteen hours daily playing poker at the age of sixteen.
When he started, becoming a professional poker player or making a living from the game never crossed his mind. It was not something that seemed like a legitimate career path for him.
His early days of playing poker boiled down to friendly competition with his friends and not much more. Little did he know what a major part of his life poker was set to become.
The poker guru is quite secretive regarding his personal life, friends, and family members. What we know is that he was born and grew up alongside four siblings in Long Beach.
Family is very important to Bryn, and we have learned that he takes care of his siblings' finances and even paid rent for his grandmother for many years.
During his childhood years, Bryn Kenney used to dress quite differently from other kids and enjoyed other types of activities. He spent hours every day playing online games, including online poker, for fun.
His mother Carol was extremely supportive until others suggested that Bryn's online activities were not the healthiest choice.
His mother knew nothing about the game and decided to learn more by going to Gamblers Anonymous meetings. His father was also concerned about his online gambling activities, but soon they learned that their son does not have a gambling problem but a huge passion for the game.
First Ventures into the Poker World
At the age of seventeen, Bryn came to the conclusion that pursuing a professional poker career could be extremely profitable. After mastering poker rules and the basics of the game, he started playing for real money. Since he was only seventeen years old, he played from an account he created using his mother's name.
Once he turned eighteen, Kenney switched this account for one in his name, and this is the same account he is using today.
After finishing high school, Bryn attended college after being pressured by his mother and father. However, his main focus in life was playing poker, and he decided to drop out and focus on what he enjoyed the most. Even though his parents were against his decision, they still supported his dreams and goals.
To help his parents understand his future dreams and goals, he invited them to an EPT event held in Spain. Bryn was very confident that his dreams can come true as he gave his parents a tour of the event.
This was when they decided to support him all the way without worrying about what other people say about their son's choices. They could finally see the game of poker in all its glory.
His destiny in the world of poker was unknown at the time since Bryn had not won a major tournament yet. However, his work and dedication paid off quickly as he started amassing wins in the poker arena.
This also gave him that much-needed confidence to start participating in live cash games that potentially made him millions of dollars in lifetime profits.
Bryn Kenney's Professional Poker Career
As mentioned in the previous section, Bryn Kenney played his first poker game at the age of seventeen, and this was a beginning of an amazing professional career.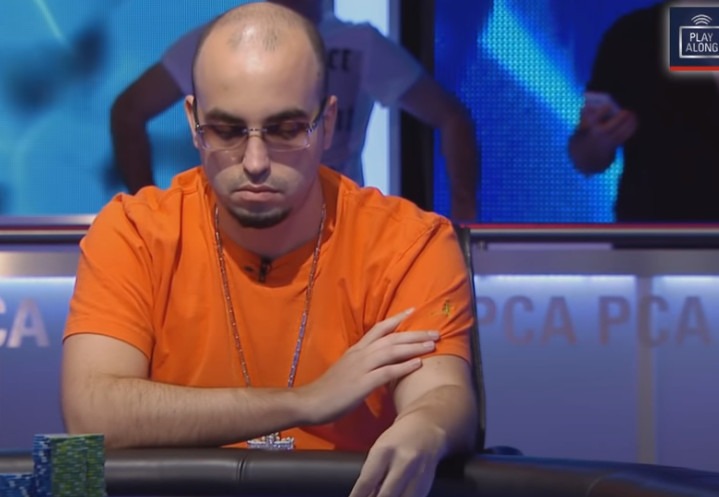 Bryn was never afraid to speak his mind, and by the age of eighteen, he was telling his friends and family members that he will become one of the most skillful and successful poker players, and he followed through on his promises.
In 2007, he won his very first serious prize in a live event. Kenney was runner-up at the East Coast Poker Championships event held in Verona and took home $34,446 for his efforts.
That same year, he cashed for $36,941 at the North American Poker Championships event held in Niagara Falls.
In July of 2008, he won $66,859 at the 2009 World Series of Poker in Las Vegas, and one year later, he cashed for $24,066 at the WSOP in the $10,000 World Championship Pot-Limit Hold'em event.
In 2010, Bryn Kenney cashed for $45,000 at the Pokerstars Caribbean Adventure Main Event. That same year, he had a notable performance at the annual World Series of Poker, but major tournament wins continued to elude him.
One of his biggest accomplishments during those early days was an eight-place finish at the 2010 WSOP in the $25,000 NLH 6-max Event.
There, he cashed for $141,168. That same year, Bryn Kenney appeared at the European Poker Tour €3,000 No-Limit Hold'em Heads-Up event and cashed in $14,793 after finishing in fourth place.
First Major Breakthroughs for Bryn Kenney
2011 was an exciting year for the player who appeared in his first super high roller event, the $100.000 PCA Super High Roller. Bryn came very close to winning it but eventually finished 3rd for a cash or $643,000.
A small win a the €2,000 NLHE Bounty EPT tournament in Prague gave him a boost in confidence, as tournament wins were not very common for the young professional at the time.
Bryn recorded another notable EPT result at the €10,000 Texas Hold'em – 8 Max event in San Remo, where he came second and booked a €179,000 cash. He followed this up with several other notable results throughout the year, including the Bellagio Cup VII Main Event and other EPT tournaments.
2014 was a big year in Bryn Kenney's poker career. As always, he appeared at the WSOP once again. But this time around, he was able to close out the deal in Even #63, a $1,500 10-Game Mix.
Bryn won his first gold bracelet in this tournament and took home both the silverware and the $153,000 first-place prize. Along with two other final tables, Kenney finally left a real mark on the biggest tournament series in the world.
For the remainder of 2014, Kenney kept appearing in live poker tournaments, but his focus was already shifting more and more towards the high roller and super high roller scene.
Around this time, it is believed that Kenney also joined some of the biggest cash games in the world on a very regular basis. His tournament scores continued, but with few wins through 2015.
Bryn Kenny, the Poker High-roller
In 2016, Bryn won $1,687,800 in a $100.000 Super High Roller at the PokerStars Caribbean Adventure, his biggest score up to that point.
Six-figure scores became a regular thing on his resume from this point onwards, as he regularly participated in poker events with buy-ins exceeding $25,000.
His trip to Paradise Island for the PokerStars Caribbean adventure in 2017 was an extremely lucrative one, as he recorded a couple of wins in the high rollers and won well over $1.000.000 on the trip.
The same year, Kenney entered the €100,000 Super High Roller event in Monte Carlo during the PokerStars Championship and closed the deal to win close to €1.8 Million.
2017 was also the year Bryn won his first Poker Masters tournament, booking a $960,000 win in a $50,000 event at the brand new tournament series.
Interestingly, Kenney kept climbing the leaderboard and the all-time money list for years without booking any wins in big field tournaments for a while.
This changed in 2019 when he won the Aussie Millions Poker Championship Main Event, taking home $914,616 in an event with just a $10,000 buy-in, a small one by Kenney's standards.
Money kept piling up for the Long Beach native, and in March and May of 2019, he won a total of $8,000,000 in a series of Triton Poker events held in Jeju and Budva, Montenegro, significantly boosting his status in the high roller world.
The real crown jewel in Bryn Kenney's poker career came in August 2019, just months before live poker would come to a halt for a while.
Bryn, on the wings of his Triton wins, entered the biggest poker tournament ever held, the £1.000.050 Triton Million for Charity event.
By the time all was said and done, Kenney had come second to Chinese Aaron Shu Nu Zang and took home a staggering £20,563,324. Thanks to a deal that players had made earlier, Kenney got more money than the first-place finisher.
The real crown jewel in Bryn Kenney's poker career came in August 2019, just months before live poker would come to a halt for a while.
Bryn, on the wings of his Triton wins, entered the biggest poker tournament ever held, the £1.000.050 Triton Million for Charity event.
By the time all was said and done, Kenney had come second to Chinese Aaron Shu Nu Zang and took home a staggering £20,563,324. Thanks to a deal that players had made earlier, Kenney got more money than the first-place finisher.
Estimating anyone's net worth can be complicated, and it becomes especially tricky when talking about high-stakes poker players.
In Kenney's case, it is clear that he has won over $56,000,000 in live poker tournaments, but it is completely unknown just how much of his action he had and if he were playing on the stake in some of the biggest events.
What's even more, Kenney is known to swap action with other high-rollers, as well as buy and sell action from other players regularly.
According to some reports, Kenney is also a big winner in some of the biggest cash games you could ever imagine, which means Bryn Kenney's net worth may be much larger than one would initially think.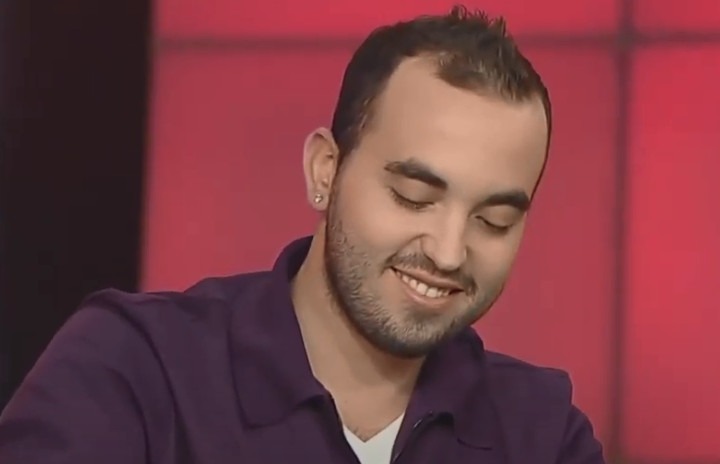 Savvy young poker players are always known as good investors as well, and Kenney's interest in cryptocurrencies was never a secret. This alone could have added millions to Bryn Kenney's net worth.
While it is impossible to say exactly what the number is, we are going to venture a guess that Bryn Kenney's net worth is somewhere in the range of $50 to $100 million, as many factors may be in play completely unknown to the general public or the media.
Bryn Kenney in the Media
Back in 2020, Bryn Kenney appeared on the eighth season of the High Stakes Poker television series that featured other big poker players, including Daniel Negreanu, Tom Dwan, JRB, and Antonio Esfandiari.
The television show has been running since 2006, and Bryn Kenney admitted he has always been a huge fan.
Considering his impressive poker results, it's no surprise Bryn was invited to join the iconic crew.
Bryn Kenney also made an appearance at the Poker Night in American television series in the Panning for Gold episode. In the episode released in September of 2017, Bryn played alongside Kyle Bowker, Ryan Fee, Alan Richardson, Jennifer Tilly, Esther Taylor-Brady, and Cindy Kerslake at the iconic Golden Nugget Casino.
It may be surprising that Kenney appeared in poker TV shows so rarely, considering his status and achievements. However, it is well-known that the highest-profile players don't like to make too much of a public fuss about their poker-playing adventures.
Where is Bryn Kenney Today?
One of the most skilled and successful professional players has not participated in any major live poker tournaments in the past year. Back in January of 2020, he finished fourth at the Aussie Millions Poker Championship held in Melbourne and decided to take a break.
While he has not been active at the tables, mostly due to the Covid-19 pandemic, he was a very active member of the GGPoker Team Pro until September 2020.
The GGPoker Team Pro representatives have not released an official statement regarding Bryn's departure from the team, but the most likely scenario is that Bryn left on his own to pursue something else.
In one of his recent interviews, Bryn briefly mentioned the possibility of leaving the world of poker altogether and pursuing some other career path. Since he is set for life, at least financially, he can afford to take as many breaks as he wants and even not play at all.
While he has talked about pursuing a different career path, we can't really see the high-roller leave poker altogether, and it is likely we will see him back at the felt very soon.
A recent Kenney interview sparked some interest among the poker community, as the phenom openly said he would play Phil Hellmuth heads-up in any game he chooses, which would surely be an amazing event to watch for all poker fans out there.