GGPoker Brings Back the Flip & Go Millionaire This November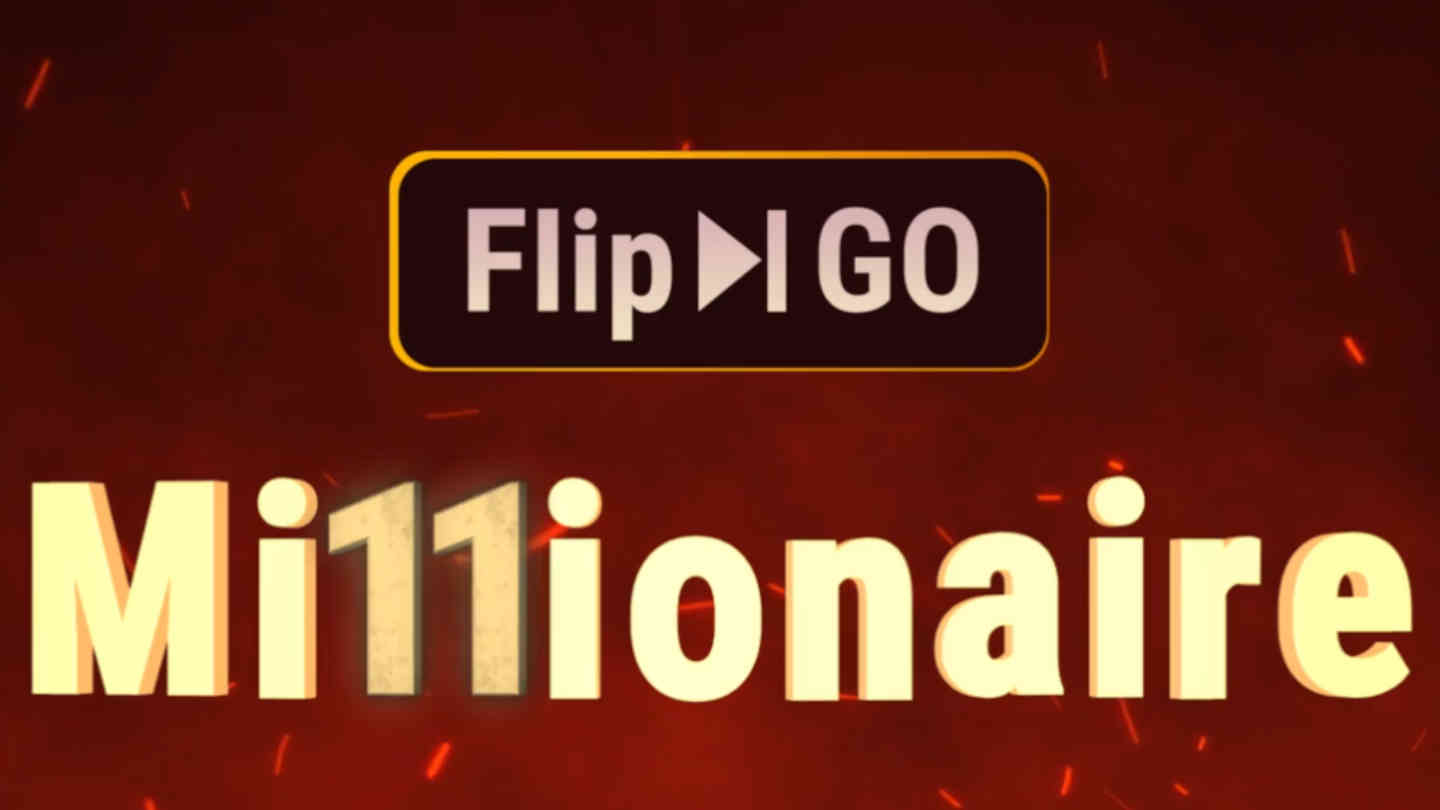 3 minutes
Last Updated: October 19, 2023
GGPoker's Flip & Go Millionaire event returns this fall season. From November 1 to November 11, players can participate in Flip Stage Flights hourly and play for their share of $1 million.
After last year's success, GGPoker returns with the biggest Flip & Go event in the business, providing players with the opportunity to play for massive prizes with minimal buy-in amounts.
Whether you like playing high-speed poker tournaments or simply want the chance to win a chunk of the massive guaranteed prize, Flip & Go Millionaire is your chance. Here's everything you should know about the upcoming event!
Turn $11 Into $1 Million
The buy-in for this year's Flip & Go Millionaire event remains the same as last year, standing at a very affordable $11. What's more, GGPoker will also run satellite tournaments, which start at just $0.11.
For pennies on the dollar, you can take as many attempts as you want to qualify for the tournament. The Flip Stages will be available every hour of every day for the event's entire duration.
GGPoker's Flip & Go events are a great opportunity for players who like to get the most bang for their buck. With a bit of luck on your side, you can have a shot at a massive payday while risking a negligible amount of your poker bankroll.
Following the great popularity of last year's Flip & Go event, this year's installment is guaranteed to attract a huge crowd.
In November 2022, the Flip & Go Millionaire series attracted over twenty thousand unique players and more than a hundred thousand entries in total. Looking at the biggest winners, the top three players took home more than $50,000 each.
How Flip & Go Tournaments Work
As the event's name implies, a Flip & Go consists of two separate stages. The first part is the Flip Stage. This part of the event is more a luck-based game than actual poker play. It involves fast-paced action and minimal decision-making.
The way this first portion of the event works is that every player gets three hole cards. You then have to decide which two hole cards you want to keep and discard the third one.
After this, the five community cards are dealt on the flop, turn, and river. If you have the strongest poker hand, you will progress to the second stage of the event.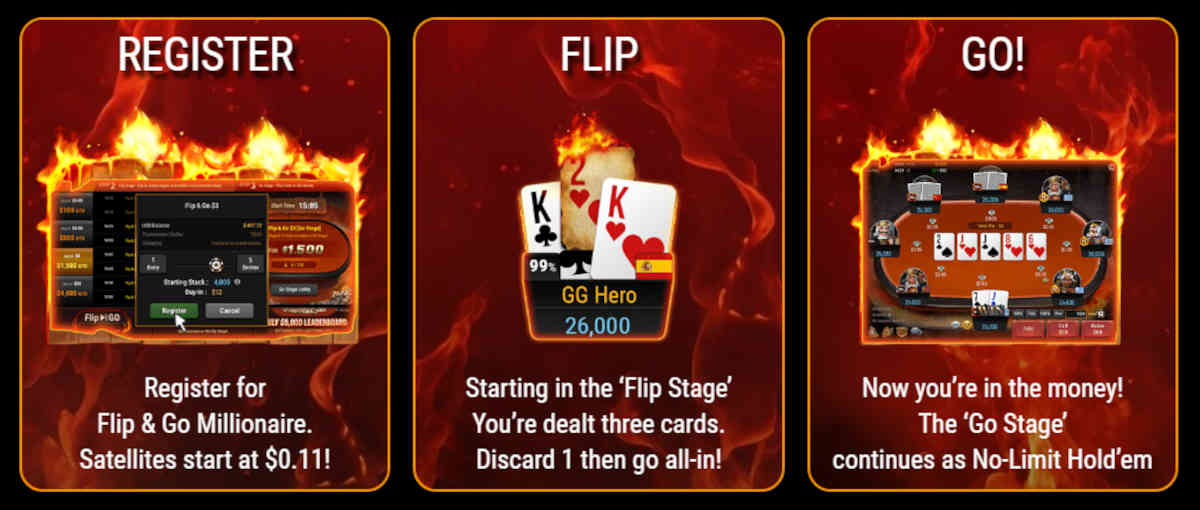 If you reach the Go Stage, you'll already be in the money and get a share of the $1 million guaranteed prize. But, as always, the bulk of the prize is reserved for those who manage to reach the final table.
The Go Stage runs on the last day of the event, on November 11. This part continues as a regular No-Limit Hold'em tournament.
Join GGPoker and Claim Your Share Of $1 Million!
The Flip & Go Millionaire event is a great reason to sign up with GGPoker this fall. But it's only a part of what this popular online poker room has to offer.
GGPoker is known for hosting some of the most lucrative series in terms of guaranteed prize pools and constantly offers interesting and action-packed events.
In addition to this, players who sign up with the site can also look forward to a generous welcome bonus to boost their bankrolls. What's more, the operator knows how to keep its loyal members happy with ongoing promotions each month.
If you like playing poker and competing in online events, GGPoker is the place to be. Sign up today to take a shot at GGPoker's Flip & Go Millionaire event and many other series down the line.