Learn poker strategy – poker training lessons for you!
Best ways to learn poker strategy
There are many ways you can go to learn poker strategy. However, some will help you a lot, while others will waste your time and we have a bunch of options in the middle. We all have a limited time to devote for any purpose, including the rules of poker or poker hand rankings. Therefore, knowing the best option will help you a lot.
Over the years, I probably tried every possible way to improve my game and know the pros and cons that go with these methods. I had many coaches, watched countless videos, read forums, blogs, books and so on. But today, I want to talk about three of the most efficient ways to learn poker strategy, which will help you the most.
Analyze your game and poker strategy
Obviously, you will have a hard time improving, if you do not bother to figure out what you are doing wrong. Many players struggle with this because they are not willing to spend any time to find their mistakes and start learning poker reading random strategy pieces. Or even worse, they just randomly jump in the games and continue making the same mistakes without even realizing it.
You have two options to avoid it. Learn how to analyze your poker mistakes yourself or get some professional help. Ok, maybe you have a third option if you have a poker-playing friend and can ask for his help.
You can easily improve your game by getting some coaching as well. However, all of this will require some investments, so let us go a little deeper on how you can be doing it yourself or with the help of your friend.
Identifying your mistakes
As I mentioned, this is the first thing you should be doing. Maybe it is not the most fun one, but it is essential if you want to look at this game seriously. Probably, the most effective way to find your mistakes is to analyze your statistics.
I wrote an entire article dedicated on the most important stats and which one to use, so make sure to read it and learn how to get the most of your poker stats and for this, you should get some poker software.
When you know which ones are important, you can compare your stats to players who are doing better than you. You can easily do it with any poker tracking software such as Holdem Manager 3, and if you don't have it, make sure to grab a FREE TRIAL:


Probably, you are fully aware who are the best players in your games so you can just filter their stats in a particular spot that you want to analyze and compare it to yours. However, if you do not know who stats you should be looking at, you can easily find the biggest winners based on their results in your database.
Be aware that you need to have a significant sample to get accurate results and analyzing someone if you have less than 10.000 hands on him, would not make much sense. If you are just starting playing or learning poker, it is possible that you will not have enough hands. Therefore, taking another approach to poker training could be beneficial.
I am talking about poker leak finder video. It is when you record your screen while playing and review it afterward. You can and should review your game after the session. It is extremely likely that you will spot some of the mistakes that you did not even think about while playing because you will see your play from a different angle.
Even better, give that video for a friend to review, and you will surely get some insights and likely a good poker lesson. Obviously, you want someone who is a better player to help you out, not a complete beginner.
Building a plan on how to fix it
If you followed previous advice, you should have a good idea, which mistakes you are making and now is the time to figure out how to fix it. Obviously, ways like poker coaching or poker training videos require an investment, but we will discuss it later. For now, let us concentrate on what you can do on your own.
Honestly, you have quite a few options. You can watch some good players in action or analysis of their poker hands on YouTube.

Probably, you will get a lot of interesting and good information, but if you are playing much lower stakes, it is quite likely that you will not be able to implement all of this to your game.
Another option is to read top poker blogs and articles like this one, which gives you some highlights and directions, how to improve. However, probably the best solution of all, is to mark hands while you play and analyze it later or even post on forums to get help from someone else. If you are planning to do that, you should also read my opinion about Reddit poker and forums here.
This does not end with posting hands and analyzing it. Most of the time, you will not even be aware that you are making a mistake in one spot or another. So the best to start is going over the most common mistakes and analyze your poker database in these spots. You can get my free poker training to learn more about that.


The problem that most of these option to not address your mistakes directly and even though you will be learning poker strategy and getting some poker lessons for your overall game, you are unlikely to fix specific leaks. Maybe the only option suitable for results-driven poker training is to filter out and analyze poker hands in a particular spot. Nevertheless, you will have a hard time noticing your mistakes because you are so used to the way that you play.
Therefore, we will move forward to other poker training options that will help you to improve in a much easier and faster way.
Poker training video courses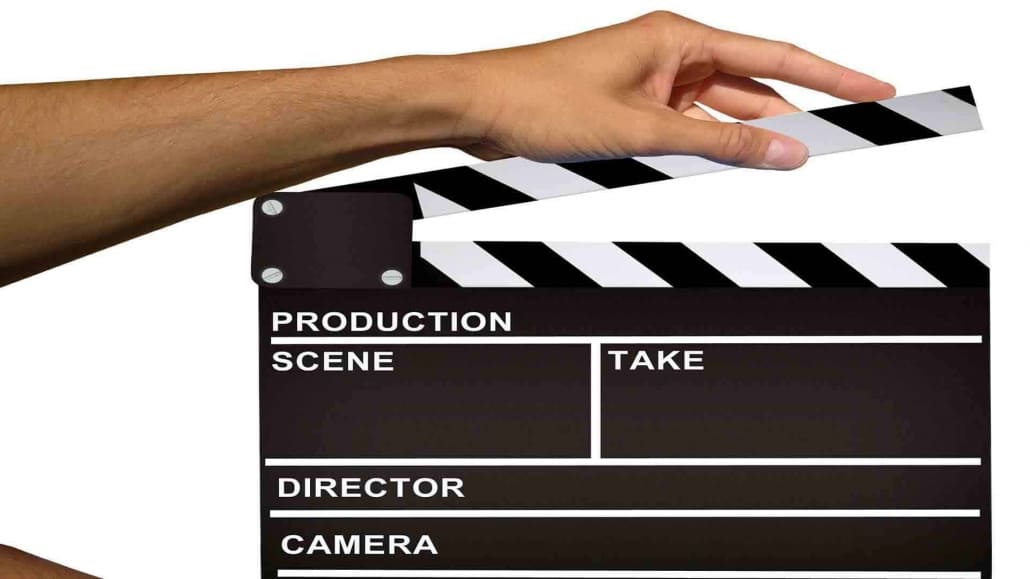 One thing is for sure, if you want to get a concentrated piece of information, you will not get it just by watching someone play. Of course, seeing better players in action can help you improve. However, many concepts and advanced strategies that they are implementing in higher games will not be relevant to you if you are just starting out. Nevertheless, blindly following their advice without understanding the reasoning can easily hurt you.
As we mentioned, it goes for analyzing your hands by yourself. If you do not have enough experience, you will have a very hard time noticing your mistakes, so getting some professional insights is preferable.
When you know your mistakes and can get concrete poker lesson, or strategy course made exactly for the spot that you want to improve, you will be doing much better. Let us say you are struggling to understand how to balance your c-betting ranges or how to adjust it vs. different opponents and you find c-betting course in let's say upswing poker lab.
This will help you much more than watching 100 hours of someone playing and barely touching the concept you need. Moreover, you will be saving a ton of precious time, which you could use for playing and quickly make more money than you invested in the course over that time.
After coaching poker strategy for more than a year, I realized that many players are making similar mistakes and I have to go over the same stuff repeatedly. I was looking for a way to make learning poker more efficient for my students, and this is how I came up with poker strategy courses. I was even a bit surprised, how great it worked and how much success my students had with these poker training videos.
To be honest, it got even more intense than personal coaching because I was able to spend more time on a subject and break down even more situations. Moreover, having all this experience with personal coaching, I knew what was the most common questions or misunderstandings for the topics and answered it in advance.
Therefore, I was able to deliver a complete guide to solve any of the problems you can potentially have. Even more so, many of my students went over these courses and told it as probably the best strategy piece that they have seen and that it tremendously improved their game.
This motivated me to work even harder, and I created poker training videos for all of the most common mistakes. If you have any questions, check it out yourself and you will be surprised how much valuable information you can find even on presumably simple topics such as cash games or MTT preflop strategy!

If you are lucky enough to find good courses that address your potential leak, I highly recommend sticking with it.
Courses are the most cost-effective way to learn poker, period.
Just for a fraction of the price, you will be getting professional poker coaching delivered to you. Moreover, you can watch it repeatedly making sure that you fully understand the concepts and quite likely, you will not need to return to that topic ever again.
Imagine, if you can fix one of your leaks and increase your win rate only by 1 BB per 100 hands, you will start winning more and more. Or even better, if you can fix 5 of your leaks and increase your win rate by 5BB/100, and here I am on a conservative side! Many of my students have done much better than that so surely you can too!
Personal poker lessons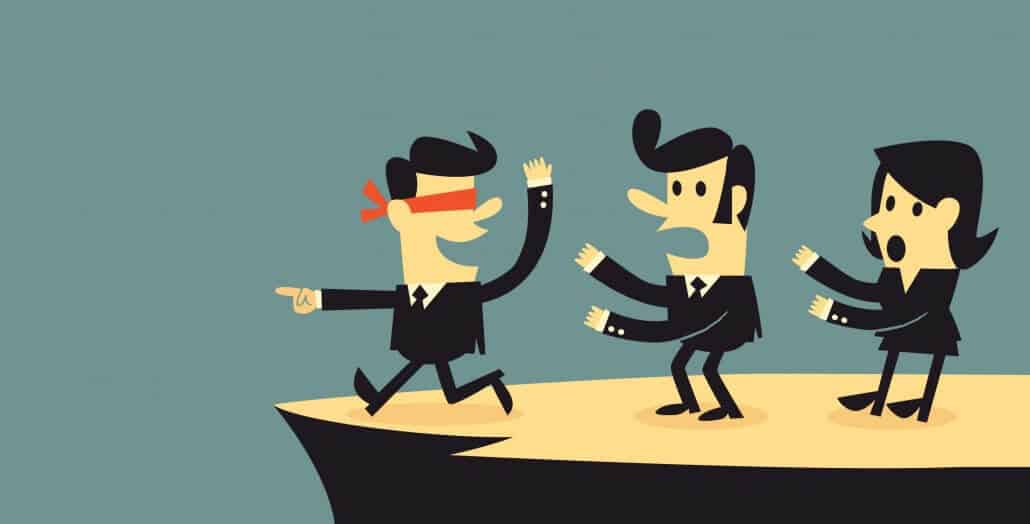 Getting personal coaching is the best option, but this will require a reasonable investment. However, taking in consideration all the time that you will save, and increase in the win rate that you will get, it is easily worth it.
This way you will have an option to discuss all your questions and troubling spots with a player who already is crushing your games. Insights, which you will get from a good coach, will change the way you play and learn poker.
This is why I had so many coaching during my poker career. Even being a winning player, I understand the value of constantly improving and one of the best ways to stay ahead of your competition is to keep working and your game.
If you ever decide to go with this option, make sure to find a trustworthy coach not to regret later on. Before jumping in it try to do some research.
Find out if he writes some strategy articles or has a website
This is something that is very overlooked. You can find plenty of coaches advertising on the forums just to get a few bucks and not having any experience in the field. If your coach is not ready to spend any time creating even a simple site or writing a few articles of poker strategy, probably he is not looking to help you much. Knowing how to play and knowing how to teach others are two different things.
If he is active on social channels like Facebook or YouTube
This relates to the first point and is just a measure to see how active your potential coach is. I will repeat myself, but if you want to learn poker, try to find someone who dedicates some time to teach others and share his experience. Social channels could be a good indicator of that.
What are the testimonials from his students
This says even more than the results of the coach. There are many good players, but only a few have a passion and ability to teach. A lot of the time, it is even better to get poker lessons from someone who already helped many players in your shoes. Then get some insight from nosebleed player who is crushing high stakes games, but have very few insights on what is going on in your actual games.
His personality should be a substantial factor as well
You have to consider this if you are planning to work with a new person. You want to find someone who is interested to see your success and communicates in the way you enjoy it. You have plenty of options to choose from so having a benefit of excellent communication and ability to contact the coach in between the sessions is a huge bonus. Remember, you will be spending a lot of time working together, during your poker training, so choose wisely.
When have all these answers, make sure to set clear goals what you want to achieve and let your coach know it in advance. Obviously, results you can have from personal poker lessons will as well depend on you. The more work you put it, the better results you will have. If you want to learn poker strategy, do not hesitate to spend some time for preparation, asking questions and reviewing all new information when you receive it.
Conclusion
I listed my opinion on the best ways to learn poker strategy and get good poker lessons or training! I went over all of these over the years, and I can only confirm, that this is the way to go, if you want fast and lasting results.