PartyPoker MILLIONS Names First Champions – Grand Prix and MILLIONS Events Kick Off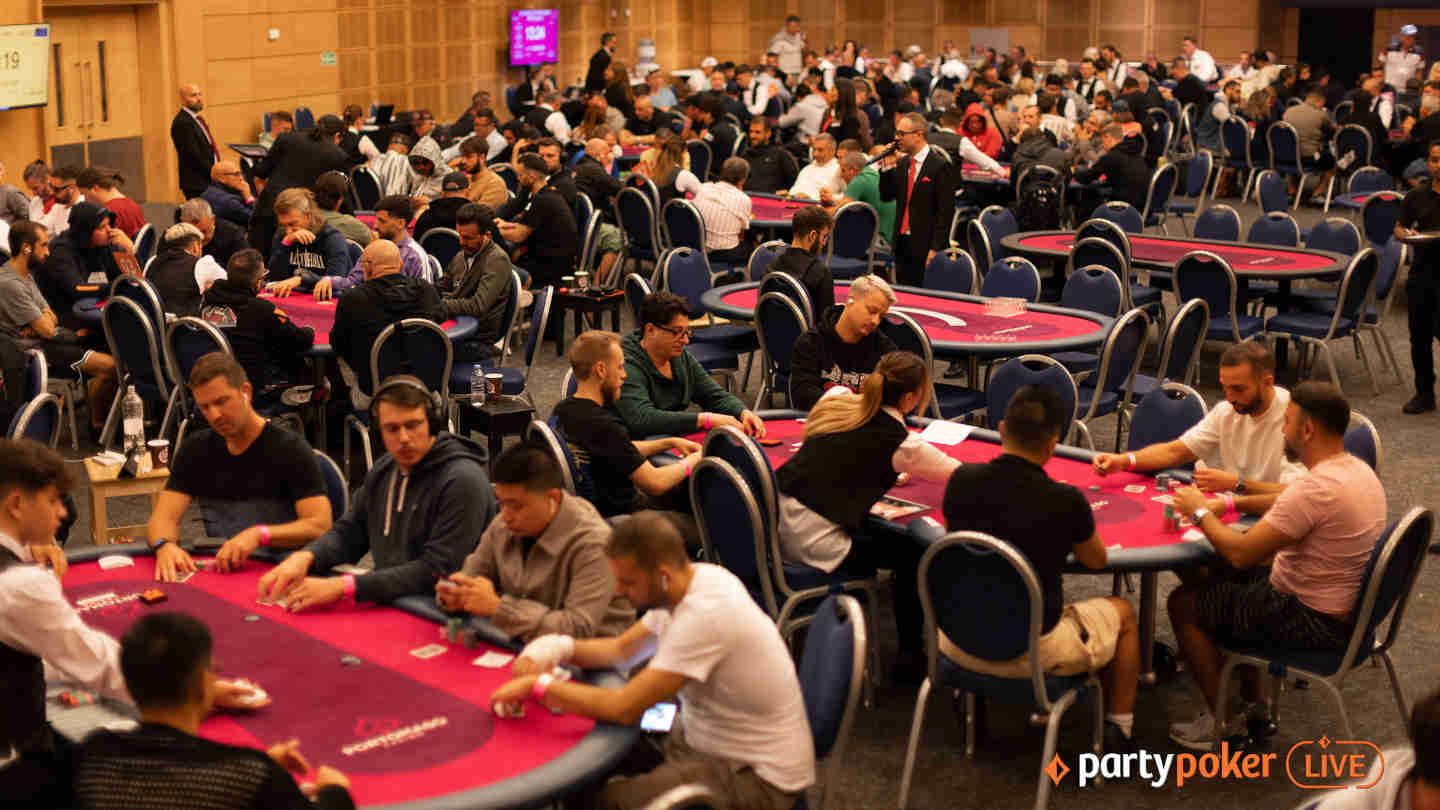 4 minutes
Last Updated: September 29, 2023
The PartyPoker MILLIONS Malta kicked off over the weekend, with the first two flights of the €1 Million Guaranteed Grand Prix event being among the early highlights.
The organizers allowed all early entries to play the event at a reduced price of just €400 (as opposed to €550), which attracted a total of 430 early birds to Casino Portomaso, where they took their chance to make Day 2 of the prestigious event.
The festival also saw a number of preliminary events already come to a close, including the €250 Deepstack Event, the €150 Ladies Event, and the €200 HORSE tournament.
We take a look at the early happenings at the PartyPoker festival as things start to heat up in Malta and first champions are named with thousands of Euros attached to each trophy.
Sixty-Four Survive Day 1A and 1B of Grand Prix Event
The festival started off with a bang, with hundreds of players from all parts of the world coming down to Malta to attend the opening days of the €1,000,000 guaranteed Grand Prix event.
PartyPoker went ahead and offered a major early bird discount on September 23 and 24, which brought a total of 430 players out to Casino Protomaso, 64 of whom survived Day 1 action and advanced to Day 2.
David Salamanca Calero from Spain and Jacques Ammiel Blit from Argentina came out on top as chip leaders from Day 1A and Day 1B, with the latter holding the position of overall tournament chip leader with a total of 1,226,000 in his stack heading into Day 2.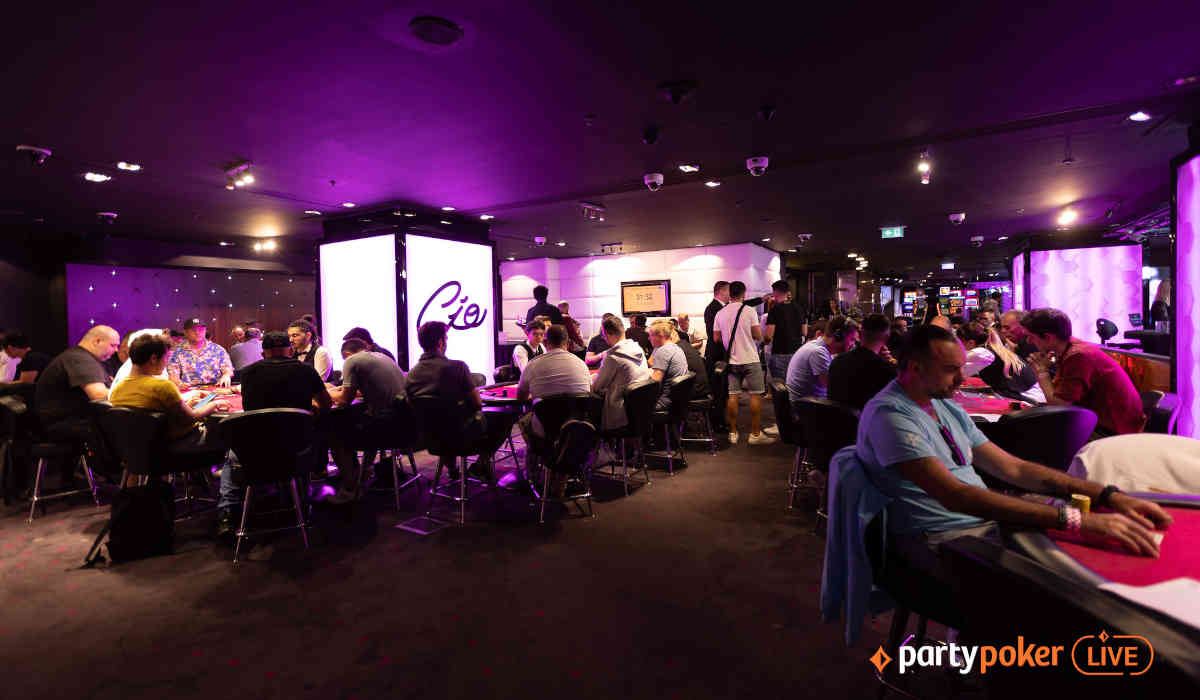 Photos courtesy of Jean Marc Zerafa
A number of other players go into day 2 with well over 500,000 in chips, and what is quite interesting is the number of international players who came out to Malta for the early Day 1 flights of Grand Prix.
Players from the USA, France, Finland, England, Denmark, Israel, and even Japan are among those who survived the carnage of Day 1 up to this point.
Six further Grand Prix entry flights remain to be played, with the buy-in now going up to €550, before all remaining players come back together on October 1 for Day 2 action.
Preliminary Events Crown Champions
Event #6, the €250 Deepstack was the first non-satellite preliminary event at the festival, and a total of 226 players signed up to pla, with 38 surviving Day 1 action and coming back the next day to play down to a winner.
Of those 38, a total of 27 players made money, with a number of players cashing for the minimum €490 and a very international field eventually reaching the final table.
When all was said and done, it was Swiss player Nabil El Hage who took the first trophy of the festival, along with €10,496 in prize money, a solid return on an affordable investment.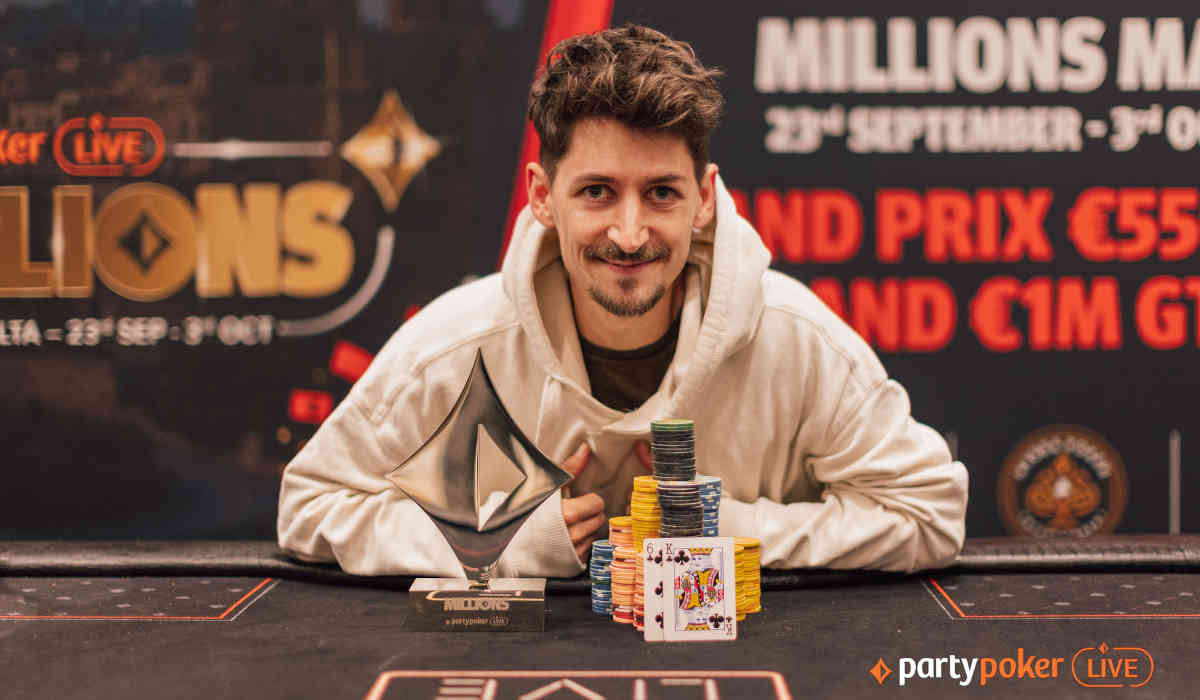 Photos courtesy of Jean Marc Zerafa
He defeated French Pierre Jafferdo heads up, leaving him with a consolation prize of €7,570, while English player John Samuel Garratt came in third and took home €5,740.
Next up was Event #10, the €150 Ladies Event, which saw 29 entries made by 21 unique lady players. English player Sophie Gathercole came out as the winner in this one, taking home a modest €1,519 first place prize.
Along with her, Argentinian Micaela Yanigro Arcusin, Norwegian Anita Staahle, and Latvian Julija Drevina also made the money, all cashing for at least €360.
Mixed game players also had something to look forward to in the early days of the PartyPoker MILLIONS Malta festival, with the €250 HORSE event being their first chance to shine.
Just over 20 players entered the event, and the prizes were split among three English player, with Malta resident Richard Burke taking home the trophy and €2,348 in cash for his troubles ahead of Joe Brindle and Adam Owen.
High Roller Action Kicks Off
The €5,300 Hydra Entertainment High Roller was the first event of the festival to interest true high rollers in the field, and it attracted 39 players during Day 1 action, with several more making last-minute entries at the start of Day 2.
High rollers truly turned out in force for this one, as the likes of Dominik Nitsche, Leo Margets, and Matt Staples were only a few of the notable entries.
€5300 high roller here at #MillionsMalta @partypoker let's get it. pic.twitter.com/xo8goUjb9T

— Matthew Staples (@MattStaplesPKR) September 27, 2023
At the end of Day 1, it was a pair of Dutch players, Teun Mulder and Michael Molenaar who led the field, both with over 100,000 in chips.
The tournament will pay out well over €200k in prizes, as at least 44 players have entered the field before the start of Day 2 action.
The €150 Italian Party side event was also played along the High Roller Day 1, with solid turnout resulting in a first place prize of €6,332 which went to German player Philipp Kampf, who defeated a final table that only saw one Italian player compete and bust out in sixth place.
More to Come from MILLIONS Malta
The PartyPoker MILLIONS Malta festival is only just getting started, with Day 2 action of the Hydra Entertainment High Roller, and remaining Day 1 flights of the Grand Prix event all on the schedule today and in the coming days.
The €3,000 MILLIONS event, the official Main Event of the festival, has also started, and we will be bringing you updates from that one as well.
As we quickly approach the final days of the Grand Prix and MILLIONS events, and the festival enters its fun stages when final tables are played down and champions named, make sure to stay tuned and find out every detail of what happens down at luxurious Casino Portomaso!