Poker Tournament Payouts – Learn Different Structures and Payout Formulas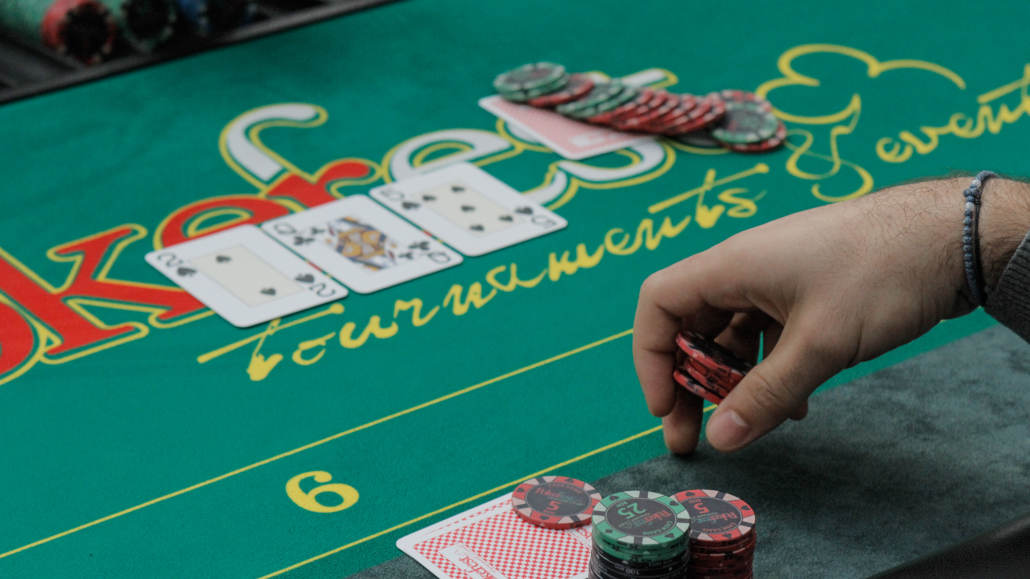 While cash game poker players can expect to get the exact dollar value of their chips at the end of every session, tournament players have to rely on poker tournament payouts for their winnings.
Tournament payouts are not uniform. Every poker room or online poker site will have a different tournament payout structure that will depend on many different factors.
The number of players in a tournament, rebuy, and re-entry options, and a host of other things will affect the poker tournament payout formula.
If you are new to tournament poker, you should definitely learn about the different structures and formulas used by poker rooms to determine payouts in tournaments.
Keep reading as I will go over explaining the typical payout structures in tournament poker, who they benefit the most, and what kinds of tournaments offer different types of payout formulas.
How Are Tournament Prize Pools Determined?
In poker tournaments, players play for the money they all buy-in for collectively. A part of the player's buyin fee will go towards the prize pool, while a small chunk (10 to 20%) will go towards the rake (paying the house to organize the tournament).
The money that goes towards the prize pool is collected, and the final prize pool is announced once the registration period is over.
Keep in mind that many poker tournaments have a guaranteed prize pool as well. This is the minimum prize pool that is guaranteed by the poker room.
If there are not enough entries to meet that guarantee, the poker room will add money into the prize pool to pay out the guarantee. This is called "overlay," and it's a word that poker players absolutely love to hear.
Whether the prize pool exceeded the guarantee or not, the tournament staff will announce the prizes once the registration period is over.
The number of players who will get paid in a poker tournament depends on the overall number of runners, and there are several different ways poker rooms and sites handle the distribution.
How Are Poker Tournament Payouts Usually Handled?
Once the final number of entries and rebuys is clear, the tournament staff will proceed to announce the tournament prizes.
 This is usually done by poker software that has predetermined numbers in it and simply does the quick calculations.
Casinos and poker rooms usually opt for one of the two common models for poker tournament payouts. The first is the conservative model, and the second is the top-heavy model.
The conservative approach to poker payouts gives out money to a higher number of players, as many of 20% of the overall runners. A top-heavy structure might only pay 10% or fewer than that.
When you enter a tournament, or at least once the prizes are announced, you should be aware of what type of payout structure you are dealing with and adjust your play accordingly.
I am going to talk about both types of payouts structures in tournament poker and explain who they benefit and how to exploit them.
Conservative Poker Payouts
The conservative poker tournament structure was introduced relatively recently, especially by many online poker sites.
This model pays at least 15% of the overall playing field and might even pay as many as 25% of the runners in a tournament.
This means that the minimum cash will be relatively small, usually less than 2x your buy-in. The top prizes will also be diminished compared to more top-heavy payout structures.
When a tournament is structured this way, you should consider making the money your priority more than you would in a top-heavy tournament.
The reasons for this are quite evident. It is relatively easy to make the money, the top prizes are not as valuable, and taking risks to accumulate poker chips for late play will not be as profitable.
However you try to spin it, a conservative poker tournament payout formula favors recreational players who are happy to just make their buyin back and be a part of the show.
Since making the money is made so much easier, more players will get their money back and keep playing in the next tournament.
This is exactly the reason many online poker sites opted for this model. Top-heavy tournament poker structures had too much money drawn out of the poker economy by poker professionals.
Top-Heavy Poker Tournament Payouts Structure
Contrary to the conservative tournament payout formula, the top-heavy formula only pays out a small percentage of players, usually 10% or less.
In a top-heavy tournament, your goal should be to accumulate as many chips as you can in the early and middle stages and aim for the final table, as the money is heavily concentrated there.
Of course, making the money still doesn't hurt, and the minimum cash in these tournaments will be bigger.
However, you should only think about the money once you are very close to the bubble. Even here, abusing the bubble and taking advantage of others to accumulate chips should be your primary concern.
Top-heavy tournament structures are very common in live events, and this is actually great because the rake in these also tends to be high, making the min-cash even less valuable.
These structures favor the professional poker players heavily. Aggressive playing style and chip accumulation are awarded, and trying to fold into the money is definitely not.
If you are looking to make money in tournament poker, playing as many top-heavy structures as possible should be your preference, although this will increase your variance quite a bit as well.
Poker Tournament Payouts in Different Tournament Formats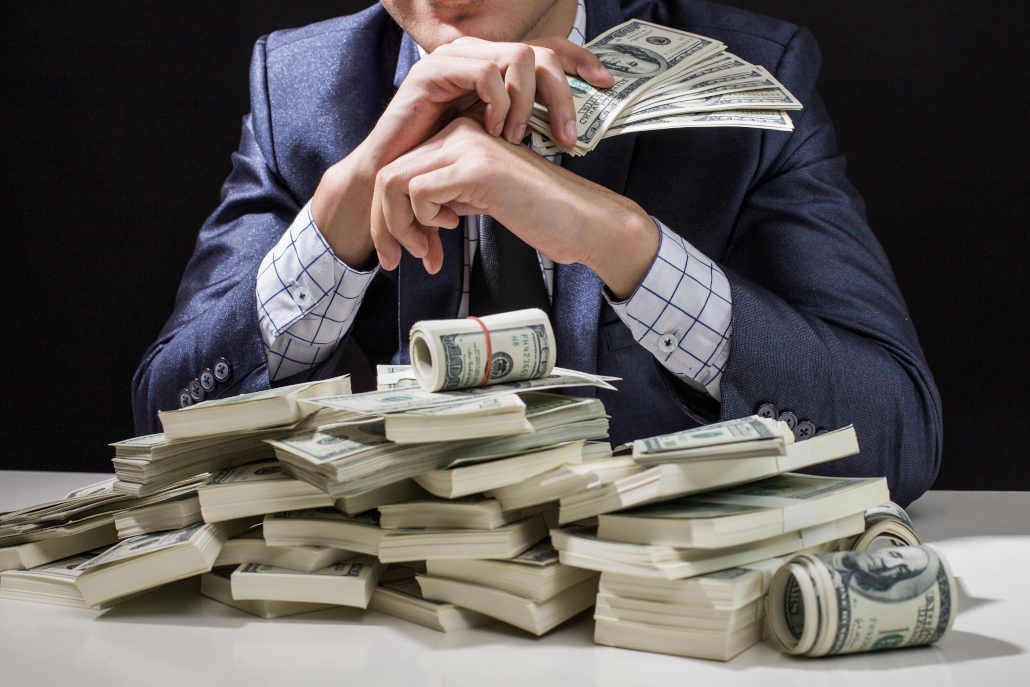 The overall poker tournament payouts can also depend on the way the tournament is structured aside from the sheer number of players and the percentage of players paid.
Especially online, there are many formats for tournament poker these days. You should be aware of how these different formats will affect the way in which money is distributed in the end.
Let's check out a few of the most common tournament formats and the poker payouts in these.
Re-Entry Tournaments
Re-entry tournaments have become very popular these days as a blend between rebuys and freezeouts.
Most online poker tournaments today let players enter multiple times during the late registration period, paying the full buyin fee and rake each time they enter.
This makes every re-entry very similar to a completely new buyin and does not change the structure of payouts much compared to freezeouts.
One thing to note is that re-entry tournaments tend to have fairly long late registration periods, Thus, the final payout structure will not be announced until the late registration is over and the exact number of entries is announced.
Every entry into a re-entry tournament is counted separately, regardless of whether it was made by a new player or one that's already busted the game.
Rebuy Tournaments
Payout structures in rebuy tournaments can differ quite a bit, but one thing remains pretty static in them. The min-cash is always much bigger than the actual buyin.
The reason for this is obvious. An average player in a rebuy tournament enters for more money than just the initial buyin + addon. Many make multiple rebuys during the course of the tournament.
This makes rebuy tournaments ideal for entering as late as possible and trying to build up a chip stack from just a single bullet. If you can do so, you will immediately have a pretty big profit on top of your initial buyin.
The top prizes in rebuy tournaments can be very big compared to the buyin size, which also makes them very attractive to play for any professional poker player.
Knockout Tournaments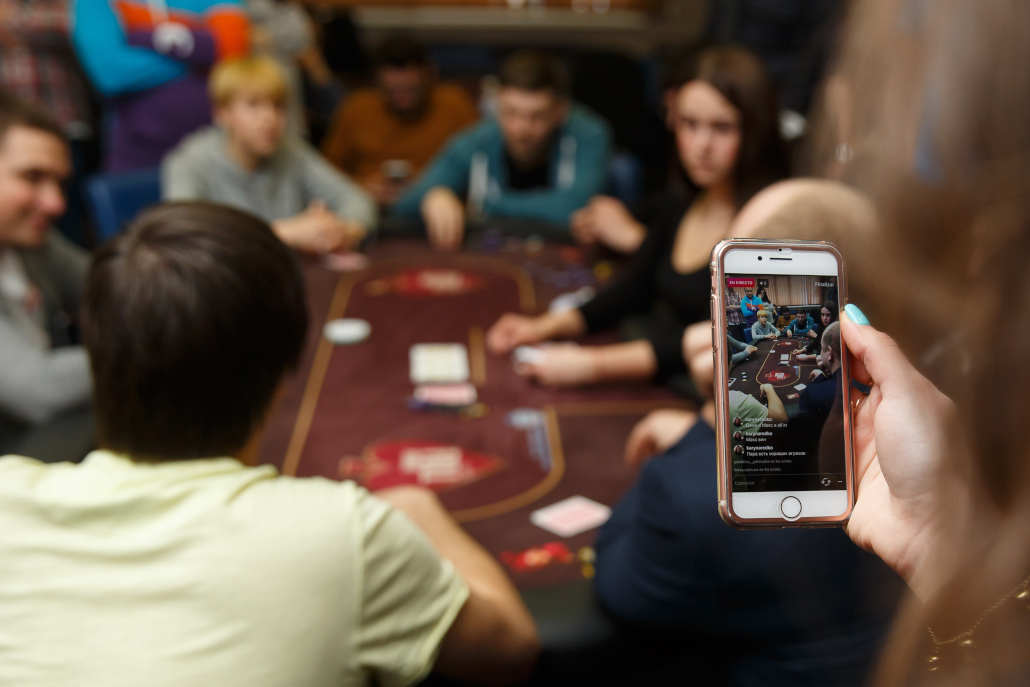 Knockout tournaments, popularly known as KOs, split your buyin fee into three parts. One part will go towards the prize pool, one part towards your knockout, and one part towards the rake.
These types of tournaments usually offer relatively small prizes compared to the buyin, as some 45% of the money everyone pays to enter goes towards knockouts.
However, eliminating just two players from the tournament will nearly get you your money back, which is a pretty good deal.
Knockout tournaments are not really ideal for professionals, as a lot of the money players enter for gets paid out throughout gameplay, and very little is left for the top payouts.
If you like to play aggressively and close the deal when you can, knockout tournaments are simply not made for you, and you should be looking towards playing classic freezeouts more.
Progressive Knockout Tournaments
Progressive knockout tournaments (PKOs) are similar to regular knockout in that nearly half of the buyin fee goes into the knockout pool.
However, not every knockout will count the same. One part of each KO you earn will count towards your knockout, and only one part will be paid into your balance.
This means that KOs late in the tournament and at the final table will be worth more than the early ones, and there is room to maneuver later on in the game.
Professional poker players can make quite an edge in this, as they can recognize situations in which calling off their stack is more profitable or those in which they will get calls more easily due to a high bounty on their head.
PKOs are quite a different beast compared to regular events, and poker tournament payouts are not as bad as the one in KOs, as some of the bounty money is still distributed to the top finishers.
Making the Best of Poker Tournament Payouts
While most novice players just play tournaments hand for hand without any real plan or proper idea on what they are trying to achieve, serious poker players adjust to the tournament they are playing in many ways.
This certainly includes being perfectly aware of the poker tournament payout formula that's in use and knowing just how likely you are to make the money and how much you will make.
Constantly looking up payouts will not help your cause, but being aware of the general idea and payout structure will allow you to use ICM to your advantage and get the best results from the cards you are dealt.
The next time you go into an online tournament lobby, I suggest looking up the payout structure first and deciding whether this type of tournament payout formula suits your gameplay style.
There is no shame in skipping a tournament you think is not made for you and picking another one whose payout formula and general structure suit you better.
Poker Tournament Payouts FAQs