PokerStars Introduces New Daily Mixed Game Events: Play a New Game Every Day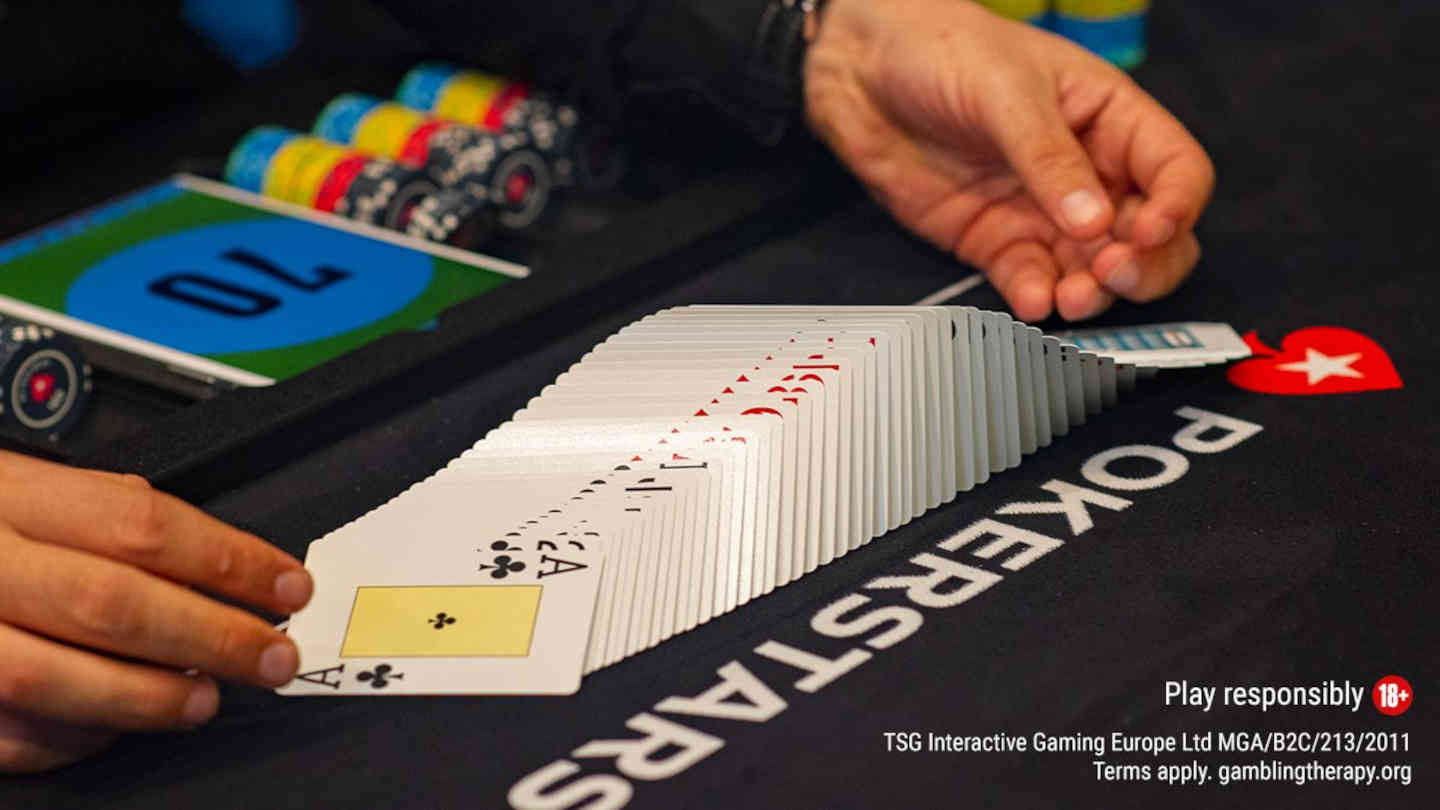 Ever since the early 2000s and the launch of online poker, No Limit Hold'em has been the dominant game variation in the online circles.
One of the things that set PokerStars apart from other operators is the fact they always offered more game variations than anyone else, although the interest in such variations always remained limited.
These days, PokerStars offers dozens of daily events in various poker formats, away from NLH and PLO, and now the operator has decided to go a step further.
As of this week, PokerStars has introduced a series of Daily Mixed Game Majors, each featuring a $22 buy-in and a different poker variant, along with a $44 Sunday 8-Game event dubbed Tarantula.
Mixed game players will have plenty to look forward to, as all Daily Mixed Game Majors will come with guaranteed prize pools and a great chance to practice mixed game skills and win some cash along the way.
New Poker Variant Every Day
PokerStars announced their new Daily Mixed Game Majors via social media a few days ago, and the events are now live in the tournament lobby and available for registration.
The operator plans to give mixed games a boost and bring the different variants closer to the online poker players and grow the mixed game community one step at a time.
The initial schedule for the Daily Mixed Game Majors includes one event per day, with a different game featured each day of the week, and each tournament having a unique name in the lobby.
In the weeks ahead, you will have a chance to play some of the following:
Mondays: $22 Snow Fest (Limit 2-7 Triple Draw) – $1,000 Guaranteed
Tuesdays: $22 The Cadillac (Limit Texas Hold'em) – $1,000 Guaranteed
Wednesdays: $22 The Hunt (Limit Omaha Hi/Lo) – $1,000 Guaranteed
Thursdays: $22 Limbo (Limit Razz) – $1,000 Guaranteed
Fridays: $22 Study (Limit 7 Card Stud) – $1,000 Guaranteed
Saturdays: $22 Snowman (Limit 7 Card Stud Hi/Lo) – $1,000 Guaranteed
Sundays: $44 Tarantula (8-Game) – $2,000 Guaranteed
These events will build on the existing schedule of mixed games events, such as Daily Octopus, Sunday Horse, and the Omania series, all of which make PokerStars the best online poker site for mixed games fans.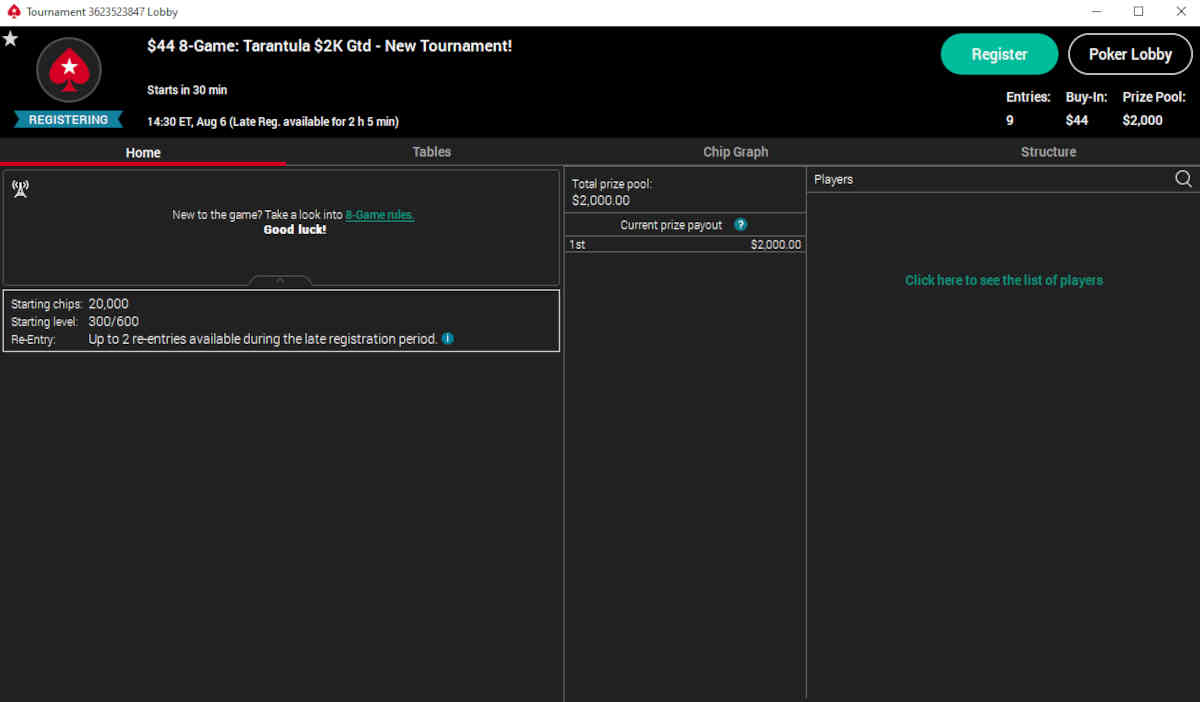 The initial prize pools for the new events are limited in size, but with growing interest in mixed games that has been showing in recent months, it would not be surprising to see these events grow and eventually offer much more substantial prize pools.
If you are a mixed games fan yourself, you can join the tournaments by directly buying in or playing one of the many satellite events which start as low as $2.20 and also feature a variety of mixed games variations.
Growing Interest in Online Mixed Games
No Limit Hold'em has long held sway over the online poker community, but games like Pot Limit Omaha, 6+ Hold'em, and Six Card Omaha, have all grown in popularity among online poker fans over the last couple of years.
While these new games are exciting, the interest in them also shows that a portion of the online poker player pool has grown a bit tired of playing NLH each and every day, and that they are looking for options.
Mixed games present a great way for poker players to build on their overall poker skillsets, learn new poker variants, and have fun discovering ways to beat their opponents in games that are not so readily available as NLH.
The schedule of mixed games events at PokerStars is already quite impressive, and with the introduction of seven new events each week, the platform is becoming a place where mixed games fans can really thrive and have plenty of action every single day.
The initial reaction to PokerStars announcement of the new events was largely positive, with Twitter followers praising the idea and offering even further ideas, such as the introduction of new poker variants like Baducey, Badacey, and more.
New: Daily Mixed Game Majors

$22 to play and a different game every day, cards in the air at 20:30 CET – satellites from $2.20.

Mon: 2-7 Triple Draw
Tue: Limit Hold'em
Wed: Omaha Hi/Lo
Thu: Razz
Fri: Stud
Sat:Stud Hi/Lo pic.twitter.com/RHh2LLDuu1

— PokerStars (@PokerStars) August 1, 2023
It is currently unclear if PokerStars have plans to introduce further mixed games events to their schedule in the near future, or whether this is just a one-off thing, but it is definitely fun to see so many great opportunities to play other poker variants in the PokerStars lobby.
Join PokerStars for Widest Mixed Games Selection Online
Not only is PokerStars the biggest promoter of mixed games in online poker, but it is basically the only online poker platforms that offers such a wide variety of games.
While games like PLO and PLO8 are available at many other rooms, Limit Hold'em, Stud, 2-7 Triple Draw, and 8-Game are hardly featured at any other popular poker sites.
If you enjoy playing all poker games, and want to follow in the footsteps of the likes of Doyle Brunson and Phil Ivey in your pursuit of poker greatness, PokerStars is the online poker room for you.
Join PokerStars today to gain access to a rich daily schedule of mixed games events, claim a valuable welcome bonus, and compete with your peers in any poker game of your choice.