PokerStars & Poker Power Are Bringing Back the Women's Poker Bootcamp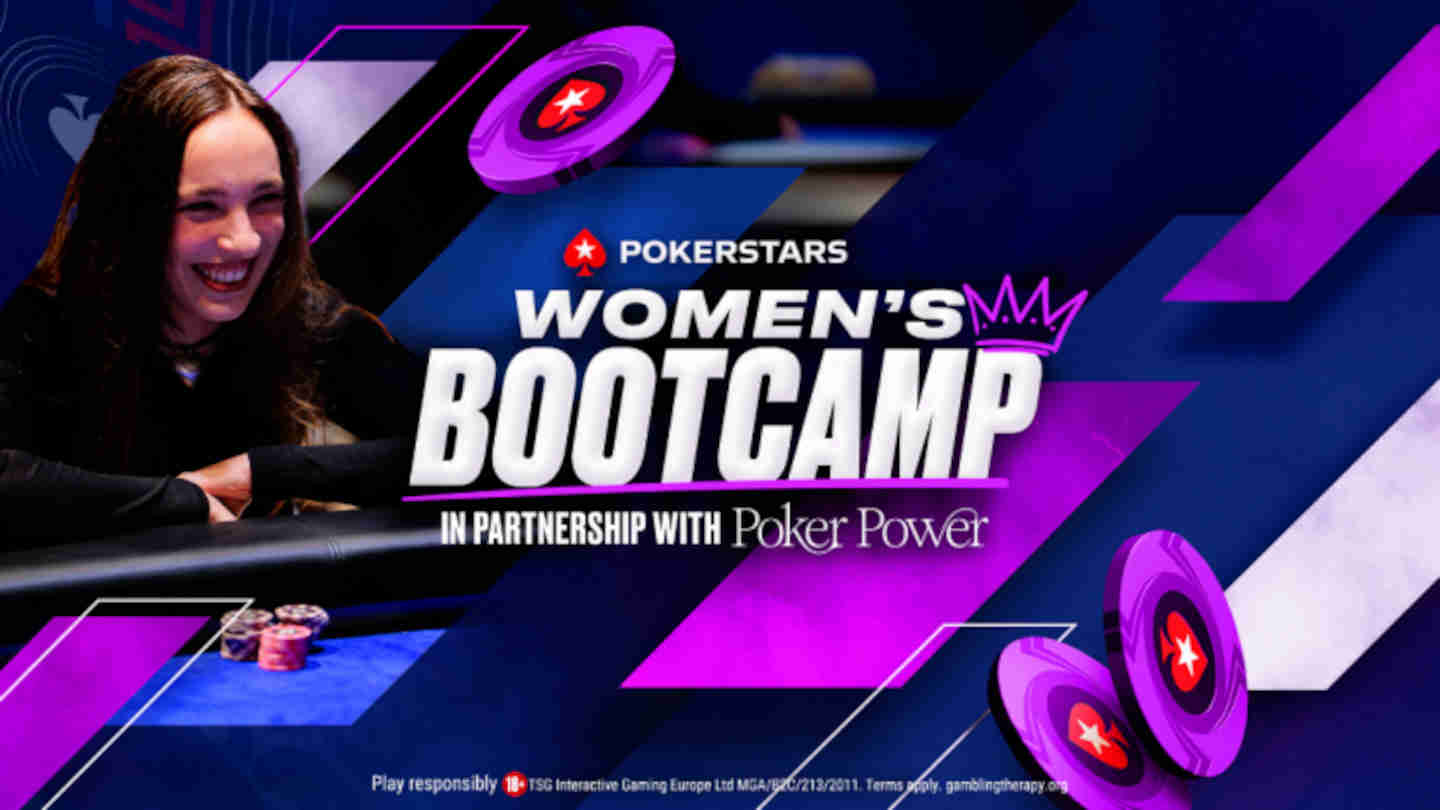 A big chunk of the poker community has been determined to bring more women into poker over the last couple of years. While the efforts have born some fruit, the ladies still make up only 5% of the poker player pool in the world.
One organization looking to change that is Poker Power, a group of women teaching other women how to play the game and how to compete in the male-dominated world of poker.
Poker Power is joining forces with PokerStars, one of the world's biggest online poker operators, in running the PokerStars x Poker Power Women's Bootcamp.
The Bootcamp will take place between July 31 and September 28, giving all participants a chance to enter eight unique modules designed to make them better poker players.
The most determined and resilient of the ladies who enter the Bootcamp will be given a chance to play the EPT Prague Main Event at the end of the year, while everyone else will come away with an amazing experience and plenty of new poker skills.
Applications for the PokerStars x Poker Power Women's Bootcamp are open until July 22, so head on over and file your application in time to participate in one of the best training programs for women in poker.
What Does the Bootcamp Include?
The PokerStars x Poker Power Women's Bootcamp will run over eight weeks and teach its participants a variety of skills that will come in handy at the poker tables, and away from them.
While poker will be the main focus of the Bootcamp, many of the skills learned in the program will have real world applications in other fields as well.
The Bootcamp is split into eight modules:
Determination
Discipline
Ambitious
Calculated
Resilient
Fearless
Visionary
Indomitable
The program will allow all attendees to view the modules, but also have one-on-one training sessions with Team PokerStars members, as well as play with other participants in a dedicated PokerStars Home Game.
All participants will get to play a special online tournament, and those who make the final table will be given a shot to play in a live poker setting at EPT Cyprus in October.
@PokerStars shares our passion and commitment for the future of women in poker, so we are so excited for our joint partnership this year–bringing more women to sit at the table!

Here's what you need to know about our free workshop:
🌟 Date: July 31 – September 28, 2023

— Poker Power (@joinpokerpower) July 7, 2023
All who make it to this final table will receive and all-expenses-paid trip to Cyprus, and the winner of the PokerStars x Poker Power Women's Bootcamp Showdown there will get a free seat in the EPT Prague Main Event in December.
Last year's winner Roxanne Johnson from Canada received a Platinum Pass, which gave her an opportunity to compete at the PokerStars Caribbean Adventure, and now PokerStars will be sending one talented lady to play the EPT Prague Main Event.
Even if you don't make it to the Showdown, the skills you learn in the Bootcamp are guaranteed to help you become a better poker player, and the friendships you will make might just last a lifetime.
Sign Up Now for Your Spot in the Bootcamp
The PokerStars x Poker Power Women's Bootcamp is taking applications until July 22, and is completely free to enter, making it a great deal for all ladies who enjoy the game.
The Bootcamp is open even to those who have never played a hand of poker before, making it an ideal opportunity to introduce your female friends to the game in a friendly space.
PokerStars and PokerPower will contact all applicants who are accepted into the program to get them set up, so make sure to submit your application in time.
All you need to do is fill out the Google Form here and wait for response from the organizers, which should come shortly within the next few days.