Saturday Line-Up at PokerStars – Action Throughout the Weekend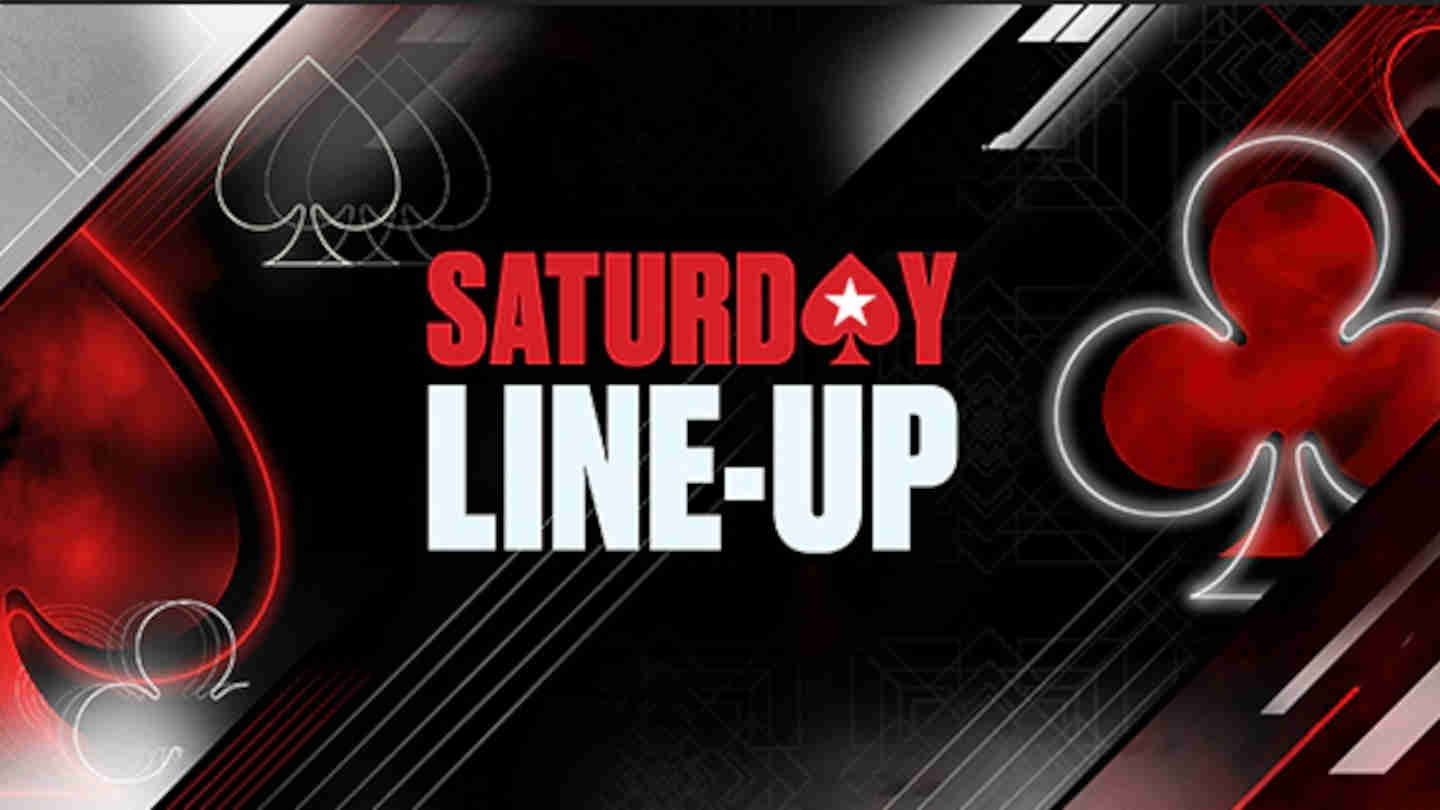 At PokerStars, the excitement doesn't just stop at Sunday tournaments. The Saturday lineup of tournaments guarantees non-stop action throughout the weekend.
Known for its unrivaled tournament experience, PokerStars delivers a thrilling Saturday schedule to keep you busy.
With various buy-in ranges and formats, Saturdays at PokerStars are a poker tournament enthusiast's dream come true.
Saturday Micro
The Saturday Micro tournament on PokerStars allows you to participate in major tournament action at a wallet-friendly buy-in of just $3.30.
With a generous guaranteed prize pool of $2,500, this 9-handed No Limit Hold'em tournament promises exciting competition for both new and seasoned players.
The tournament kicks off at 14:02 CET, and late registration is available for the first two hours and 30 minutes of play.
Starting with 10,000 chips and with blinds increasing every 10 minutes, the regular tournament format provides a balanced and engaging gameplay experience.
Don't miss the opportunity to test your skills and chase big wins without breaking the bank.
Saturday Eliminator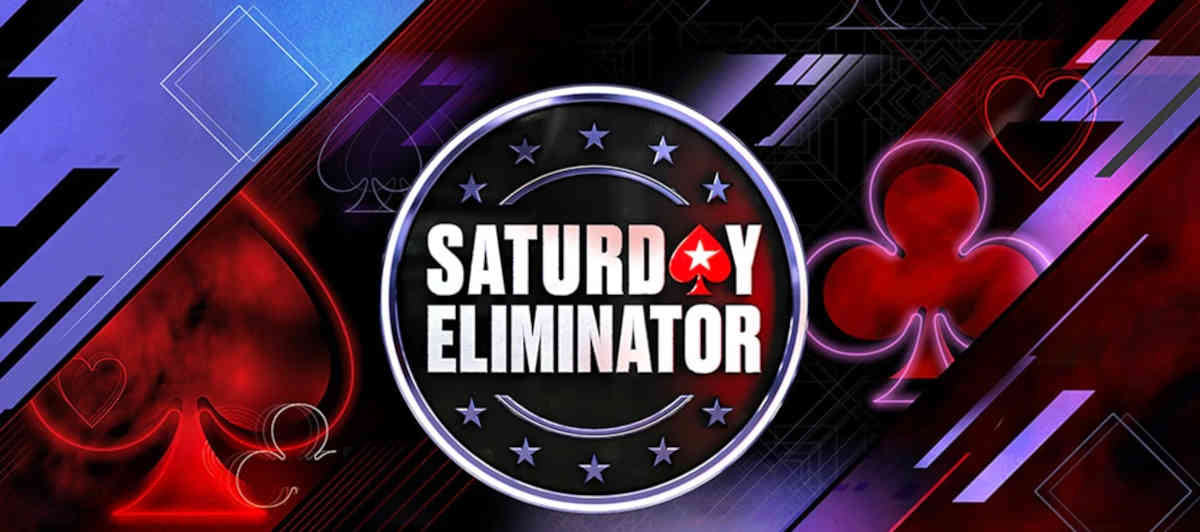 Thanks to its Progressive KO format, the excitement reaches new heights with the Saturday Eliminator tournament on PokerStars.
This 8-handed tournament offers you the opportunity to win cash bounty prizes every time you eliminate an opponent, in addition to the enticing guaranteed prizes for outlasting the field.
With a buy-in of $27 and a substantial $25,000 guarantee, this tournament provides an excellent balance of affordability and potential rewards.
The action begins at 16:30 CET, and late registration remains open for the first two hours and 35 minutes of play. During this period, you also have the option to reenter up to two times.
Starting with 10,000 chips and blinds increasing every 10/ minutes, the tournament provides plenty of time to bring your best game and put your poker strategy knowledge to work.
The Saturday Eliminators offers a great opportunity to showcase your skills in the progressive knockout format.
Saturday KO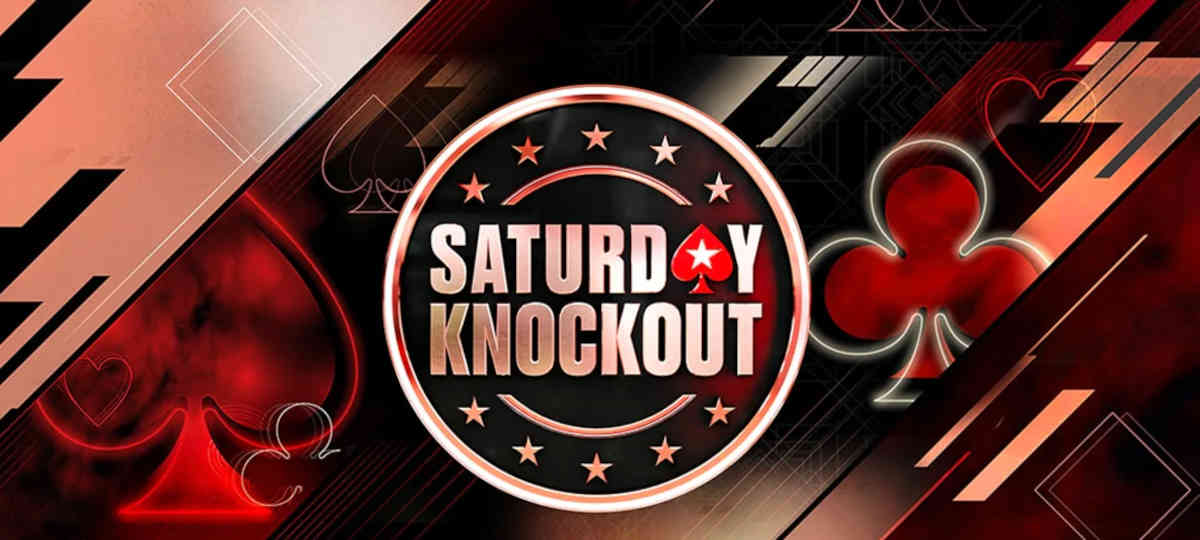 The highlight of the Saturday line-up on PokerStars is the popular Saturday KO tournament.
This 8-handed Texas Hold'em No Limit tournament combines a substantial prize pool of $10,000 with a thrilling knockout format.
The Saturday KO starts every Saturday at 20:02 CET, with late registration open until 22:32 CET. Participants can re-enter this tournament up to two times.
You start the tournament with 10,000 chips; the blinds increase every 12 minutes. 100$ of the buy-in goes to the prize pool, and $100 goes into the bounty pool.
When you eliminate the player, 50% of their bounty goes straight to your PokerStars account, and 50% is added to your own bounty. The minimum amount you can receive for eliminating an opponent is $50.
Saturday Duel
The Saturday Duel tournament is a truly unique offering on PokerStars. If you relish the thrill of head-to-head poker action, this event is tailor-made for you.
This tournament encompasses PKO, turbo, zoom, and heads-up elements, providing a fast-paced experience.
The buy-in for the Saturday Duel is $215, and the event features a guaranteed prize pool of $12,000.
The tournament commences at 19:15 CET, allowing registration for the first hour and 20 minutes of play, including up to 2 re-entries.
Starting with 10,000, the blind increase every six minutes, ensuring rapid-fire gameplay.
A bounty pool of $200 is available with all players starting with a bounty of $200. This means that you will get $100 to your account for eliminating a player, and $100 will go to your own bounty.
With the Saturday Duel tournament, you can be sure that your strategic prowess and one-on-one skill will be tested.
Saturday Speedway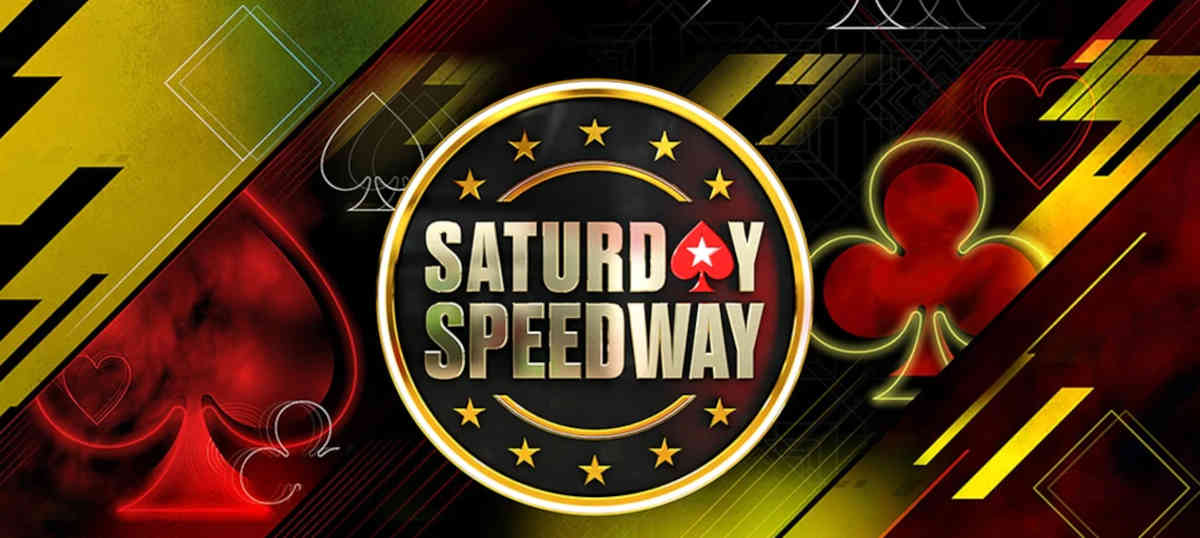 Concluding the Saturday Line-up schedule, Saturday Speedway on PokerStars is a must-play No Limit Hold'em Turbo event presenting an exciting opportunity to claim significant winnings.
This tournament kicks off at 00:30 CET on Sunday and has a $33 buy-in with a guaranteed prize pool of $8,000.
Late registration remains open for the first hour and 30 minutes. During this period, players are allowed to re-enter the tournament two times.
Starting with 10,000 chips, the blinds increase every six minutes. The tournament format is turbo Texas No'Limit Hold'em, and each table accommodates a maximum of nine players.
Join PokerStars and Get a Taste of the Saturday Line-up Action
The Saturday Line-up on PokerStars gives you the chance to experience adrenaline-pumping tournament action.
With a diverse range of formats, buy-ins, and guaranteed prize pools, these tournaments offer something for every poker enthusiast.
From the intense battles of the Saturday Duel to the knockout frenzy of the Saturday KO, each torment promises non-stop action and big prizes up for grabs.
Don't miss the thrill – join PokerStars, grab your welcome bonus, and get a taste of the Saturday Line-up tournament experience.