WPT Releases Schedule for the First Half of 2024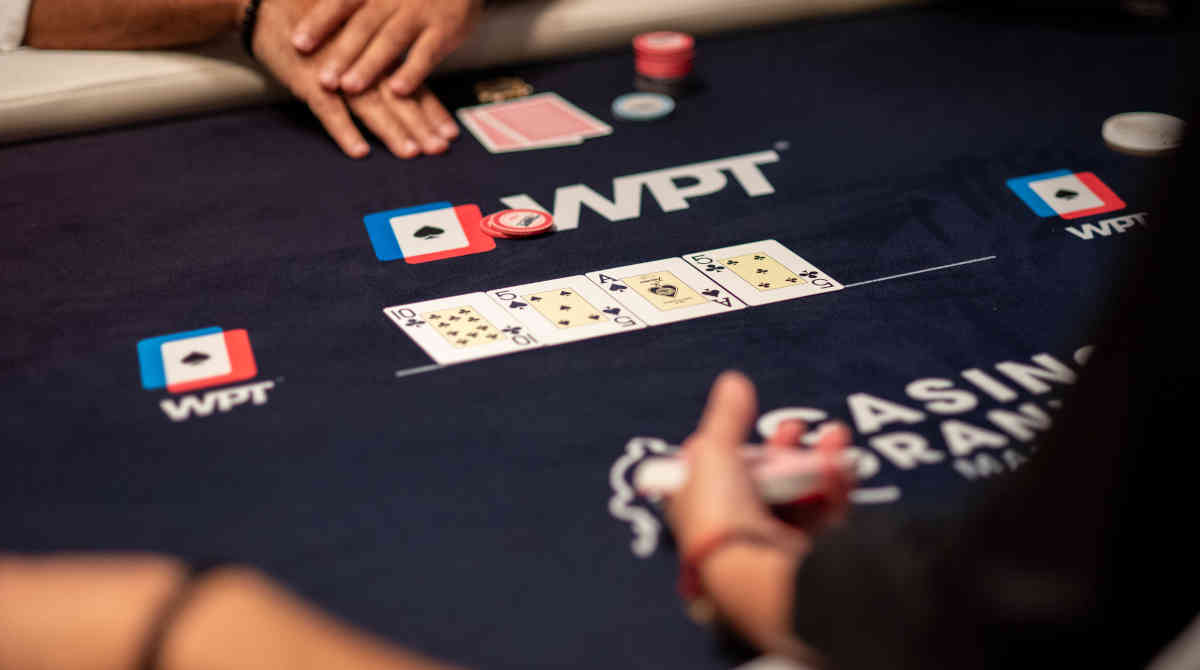 5 minutes
Last Updated: November 1, 2023
Just as the poker world is getting ready for the biggest guaranteed poker tournament of all time, the WPT World Championship scheduled for December this year, the Tour has released its schedule for the first half of Season XXII, set to start in January next year.
In total, the schedule includes four WPT and six WPT Prime stops, along with both WPT and WPT Prime events scheduled to play out on an international cruise in March next year.
As is usually the case, the Tour will travel the world and offer opportunities for players in America, Asia, Australia, and Europe, encompassing the globe and truly justifying the name of World Poker Tour.
While there is still plenty of logistics involved in planning out the trip to Las Vegas for the upcoming WPT World Championship, we take a look ahead to next season and the events you will be able to play in 2024.

Full WPT Schedule for Season XXII (First Half)
| | | | |
| --- | --- | --- | --- |
| Date | Event | Buy-in | Venue |
| January 25 | WPT Cambodia | $3,500 | NagaWorld Integrated Resort |
| February 1 | WPT Prime Aix-en-Provance | €1,100 | Pasino Grand |
| March 19 | WPT Prime Amsterdam | €1,100 | Holland Casino |
| March 23 | WPT Rolling Thunder | $3,500 | Thunder Valley Casino, California |
| March 31 | WPT Voyage | $5,000 | Virgin Voyages |
| March 31 | WPT Prime Voyage | $1,100 | Virgin Voyages |
| April 11 | WPT Prime Slovakia | €1,100 | Card Casino Bratislava |
| April 18 | WPT Prime Gold Coast | AU$2,000 | The Star Gold Coast |
| April 19 | WPT Seminole Hard Rock Poker Showdown | $3,500 | Seminole Hard Rock Hotel & Casino Hollywood |
| May 3 | WPT Choctaw | $3,800 | Choctaw Casino Resort |
| May 23 | WPT Prime Vietnam | $1,062 | Crown Poker Club |
| June 6 | WPT Prime Sanremo | €1,100 | Casino di Sanremo |
Main Tour Stops in Asia and America
The main World Poker Tour will feature four festivals during the first six months of the year, with the first event of the year, WPT Cambodia, set to kick things off on January 25.
Set to play out at the popular NagaWorld Integrated Resort, WPT Cambodia will get things up and running with a $3,500 Main Event and a host of more affordable side events for players from across Asia and visitors from rest of the world.
The next stop of the main Tour is scheduled for March 23 at Thunder Valley Casino in California, with another $3,500 Main Event prepared for players on the West Coast.
The Tour will travel to the other side of the country on April 19, with the $3,500 WPT Seminole Hard Rock Poker Showdown planned to play out in Florida.
The fourth and final main Tour event will play out on May 3 at the Choctaw Casino Resort in Oklahoma with a slightly increased buy-in fee of $3,800.
Overall, we are going to see four land-based WPT Main Events between January and June 2024, with European players getting a lot more action through the increasingly popular WPT Prime Tour.
WPT Prime Bigger Than Ever
WPT Prime may be slightly less prestigious than the main Tour and may come with lower buy-ins, but its popularity has absolutely skyrocketed in the post-Covid years, with massive fields and prize pools attracting players from all corners of the world.
The first WPT Prime event of Seasons XXII is scheduled for the first day of February, as Pasino Grand at Aix-en-Provance plays host to the French leg of the tour with a buy-in of €1,100.
Just over a month later, on March 19, WPT Prime will make a stop in Amsterdam, where the popular Holland Casino will host players for another €1,100 WPT Prime event.
Only a short hiatus will follow, which will include the cruise portion of the season, before players are back for WPT Prime Bratislava on April 11, which will play out at Card Casino Bratislava, one of the main poker hubs in Eastern and Central Europe.
Just a week later, the AU$2,000 WPT Prime Gold Coast will play out in Australia, giving players from Down Under a chance to participate in WPT without having to travel overseas.
The Prime Tour then travels to Vietnam, where Crown Poker Club will play host to another Asian stop of the WPT, as popularity of poker continues to grow in this part of the world.
The last stop of the first half of Season XXII will take place at Casini di Sanremo, which will play host to WPT Prime Sanremo on June 9, wrapping up the first part of the year.
By the time these events in the books, we can count on WPT coming out with the second half of the schedule and giving us a chance to know ahead of time which other stops will be included on the calendar for fall and winter of 2024.
WPT Voyage to Bring Poker Party of the Year
Starting on March 31 and running through April 6, WPT Voyage will be one of the most exciting poker events of the year.
The cruise will pick up its travelers in Miami, Florida on March 31, and take them on an exciting trip through the Bahamas, offering amazing food, non-stop parties, and, of course, mind-blowing poker action.
With $1.5 million in guaranteed prize pools, the Cruise will offer both a WPT and a WPT Prime event on board, along with a variety of cash games for poker players to enjoy around the clock.
When not playing, you will have a chance to enjoy premium cuisine or party it up with fellow travelers around the clock, making what could very well be the most exciting week of your life.
If you are only looking to play one WPT event next year, WPT Voyage could be the one to choose, as there is no better chance to experience the best of both poker and leisure than this unique event.
Win Your WPT Seats at WPT Global
WPT has already announced a host of events for the next season, which means you can already start planning ahead for the stops you really want to attend.
To make things even sweeter, WPT Global will be running online satellites for all the stops, and you can win your WPT and WPT Prime packages for Seasons XXII throughout the year.
Make sure to sign up with WPT Global as soon as possible to make full use of their impressive welcome bonus, and keep coming back every so often to check out what satellites for live WPT events are running.
Remember, you will be able to qualify for each stop of the WPT online playing on one of the best real money poker apps, so don't miss out on the opportunity to play your favorite event at just a small fraction of the price.