$25k WSOP 2023 Fantasy Draft Results, Updates, and Predictions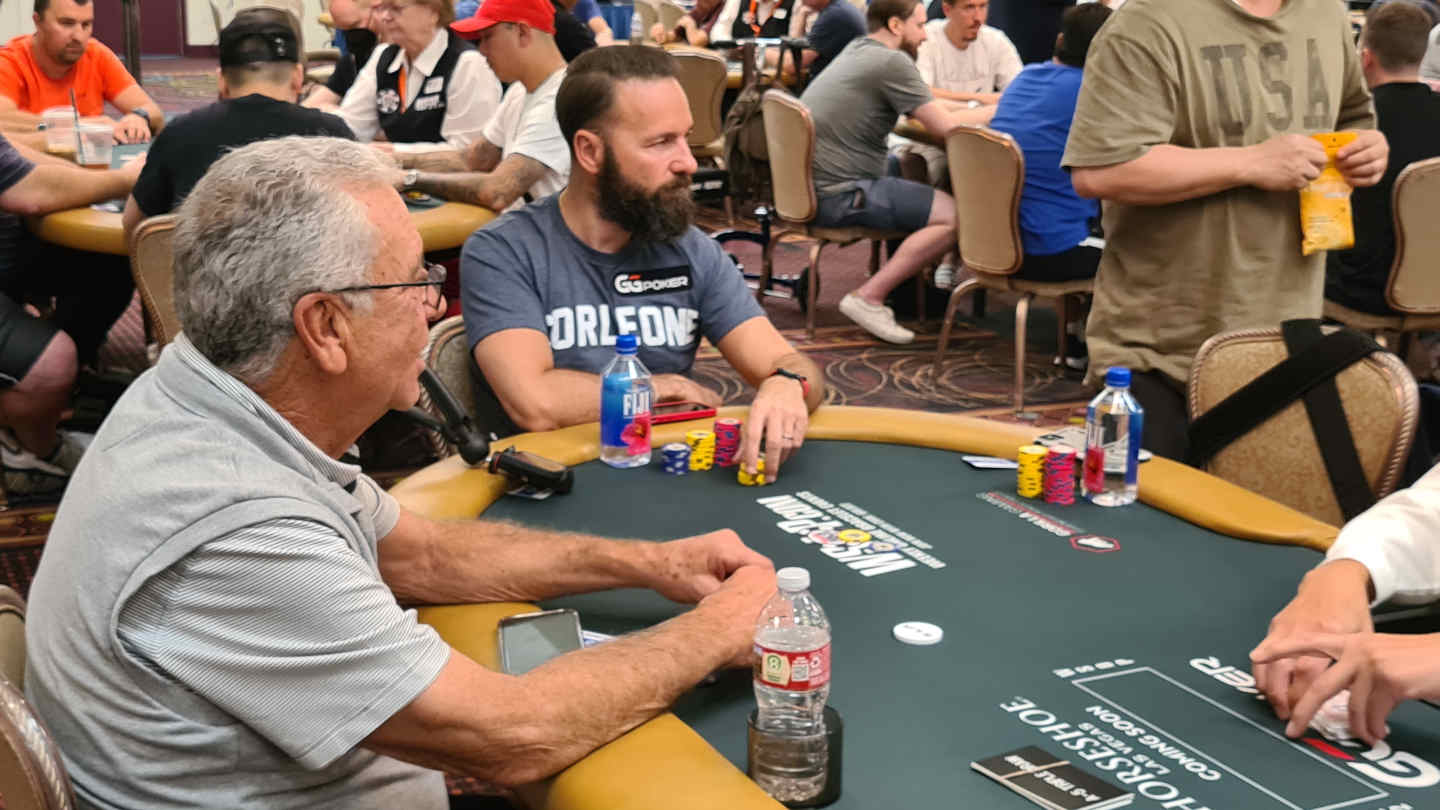 The best poker players of the world have made their way to Las Vegas for the Annual World Series of Poker once more and poker fans have plenty to look forward to.
As usual, poker legend Daniel Negreanu is the center of attention, as his daily YouTube Vlogs bring regular updates on the Series to thousands of fans, and his 25k WSOP Fantasy Draft continues to make the Series even more exciting for participants and bystanders alike.
Just as the Series was about to kick off, Daniel and a host of other big name pros and industry insiders met up for the fantasy draft, which has become a tradition of sorts by now.
A grand total of 20 teams entered this year's 25k WSOP Fantasy Draft, beating last year's record of 13 teams by quite a margin.
Officially 20 teams. That means 160 players are going to get drafted (and 50-60 more are going to get added by @audavidb )

— 25kfantasy (@25kfantasy) May 30, 2023
The Draft, which was won by Team Maria Ho last year, was an exciting affair that fans could watch on PokerGO and YouTube as it was happening. It resulted in each team acquiring a total of eight players to compete for them at this year's WSOP.
We take a look at the results of the draft and the current standings, and try to make some predictions as to who might come out on top when the dust settles in late July.
How 25k Fantasy Draft Works
For several years now, Daniel Negreanu has hosted the biggest WSOP fantasy draft in the world, with a price tag of $25,000 to enter.
The draft is typically attended by some of the best and most beloved poker players out there. They enjoy the extra action, the bragging rights, and the fun of keeping track of all the players on each team throughout the duration of the Series.
This year, a total of 20 teams ponied up the $25k buy-in, which means there is a total of $500k to play for. Of that, $250k will go to the winner, with $125k, $75k, and $50k paid out to 2nd through 4th.
During the draft, each team received a total of $200 in fictional money to bid on players, with teams taking turns throwing out names and initial bids, and all teams given the chance to bid for players and try to get them on their team.
Team @MariaHo pic.twitter.com/lsEUkYXxxM

— 25kfantasy (@25kfantasy) May 30, 2023
Each team is made up of eight unique players, with each of them worth at least $1. Some teams failed to spend their entire budget, while others filled out the roster by spending every last cent.
The results of all WSOP events are tracked throughout the Series, with a unique points system in place to reward each ITM finish players make.
As the Series goes on, players will accumulate points, and the team whose players accumulate the highest number of points will be named champion.
Highlights of the 2023 WSOP Fantasy Draft
It has become a tradition that Shaun Deeb and Daniel Negreanu go for the highest price at the $25k Fantasy Draft each year.
This hasn't changed in 2023 despite Deeb being involved with a massive Body Fat Index bet with Bill Perkins that some believe might impact his performance.
Shaun went for the draft-high price of $112, paid by Team DPMC, while Negreanu was purchased for just $1 less by Team Noori, who ponied up $111 for the GGPoker ambassador.
Some other notable names that went for a high price include Dan Zack at $109, Yuri Dzivielevski at $99, and Phil Hellmuth at $71, which may prove to be one of the steals of the Series if Poker Brat can bring that white magic and capture his 17th bracelet this summer.
At @25kfantasy Fantasy Draft w host @RealKidPoker Dan Fleyshman bought me again! But only 71 points…They do not seem to have much faith in me? Regardless, I LOVE this annual event! You can watch us LIVE, here: https://t.co/YL5i9BO84F pic.twitter.com/4z6hZ0Ssdw

— phil_hellmuth (@phil_hellmuth) May 30, 2023
Another poker legend, Phil Ivey, went for just $19 to Team Lang, as many expected him to hardly show up in Vegas.
Ivey was already spotted playing in the $25k Heads Up tournament though, and could prove to be one of the best purchases of the Draft if he ends up entering a few mixed game championships and high roller events.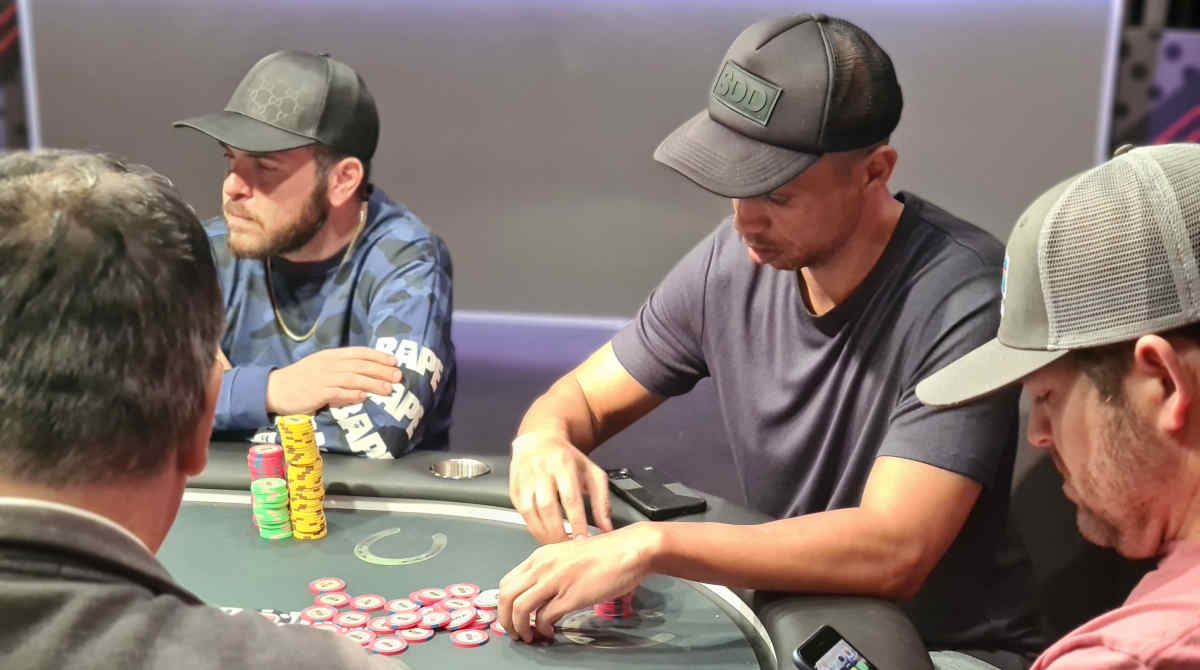 WSOP Fantasy Draft Results So Far
Team Lady Gaga was one of the most entertaining during the draft itself, and ended up picking up Sean Winter for just $33.
This was enough to give them an early lead as Winter picked up a quick 157 points for his 3rd place in the early $25k High Roller and 4th place in the $25k Heads Up event.
A few other notable names on that team such as Alex Livingston and Ren Lin have also had a great start to the summer, putting Team Lady Gaga in firm lead with 301 points after just a few days of play.
Team AJ currently sits in second with 138 points, as Andrew Kelsall's gamble on himself has been proving a good choice so far after he picked up 60 points and nearly won a bracelet in Event #5.
Team AJ pic.twitter.com/5997mcFIQo

— 25kfantasy (@25kfantasy) May 30, 2023
All eyes are on Team Negreanu and Team Deeb, with the two great WSOP champions always in the spotlight when it comes to these affairs.
Negreanu's team has been performing well so far, with 102 points already on record and Daniel's biggest investment, Nick Schulman, winning his fourth WSOP bracelet in the $1.5k Seven Card Stud event.
Deeb, on the other hand, is still waiting on his horses to perform, with some of the most notable names on his roster including Joao Vieira, Justin Bonomo, Justin Saliba, and Darren Elias.
Last year's champion, Maria Ho, sits in 18th place at the moment, as her team Maria's Ho'mies is also still waiting on major returns and her $99 investment in Yuri Dzivielevski has blanked out thus far.
Early Predictions for the $25k WSOP Fantasy Champion
If there is one thing we know about the World Series of Poker it's that it's a long grind and not a quick sprint.
There is plenty more action to come before the summer is over.
We are only a dozen events or so into the Series and there is no telling which player will end up dominating it, although the likes of Chad Eveslage, Sean Winter, and Nick Schulman have had very strong showings thus far.
While Team Lady Gaga was probably not one of the favorites on the paper going into the Series, the strong early performances by a few of their roster have given them a massive leap to the top of the leaderboard.
Yet, the $25k Heads Up results have had a great impact on that. It will be interesting to see if the likes of Alex Livingston and Ren Lin can keep on trucking, or if Adrian Mateos shines in the High Rollers as he typically does.
Despite the early lead by Team Lady Gaga, Daniel Negreanu's team that includes Nick Schulman, Josh Arieh, David Peters, and Ben Lamb certainly looks like one of the big favorites to win it all, and has already been picking up some serious points along the way.
I drafted @dpeterspoker17 if he doesn't perform well he knows the consequences @VegasHayls pic.twitter.com/eAbojtvE5Z

— Daniel Negreanu (@RealKidPoker) May 30, 2023
Made up of the likes of Phil Hellmuth, Chance Kornuth, Michael and Robert Mizrachi, and Dan Smith, Team Fleyshman is also a contender for a high finish. This roster will be looking to do some serious damage in all types of events throughout the Series.
Of course, it would be silly to write off Maria's Ho'mies either, as Maria holds the defending champion title, and teams DMPC.
Noori, with Shaun Deeb and Daniel Negreanu on their respective rosters, may end up overtaking everyone as the two put in the grind and go after the WSOP POY title once more.
With many weeks of the WSOP yet to come, the $25k Fantasy Draft will be one of the most entertaining hobbies for poker fans around the world to keep track of, and we will bring you more updates and predictions as the Main Event slowly approaches.