Maria Ho Poker Story: Conquering the Poker World Despite Adversities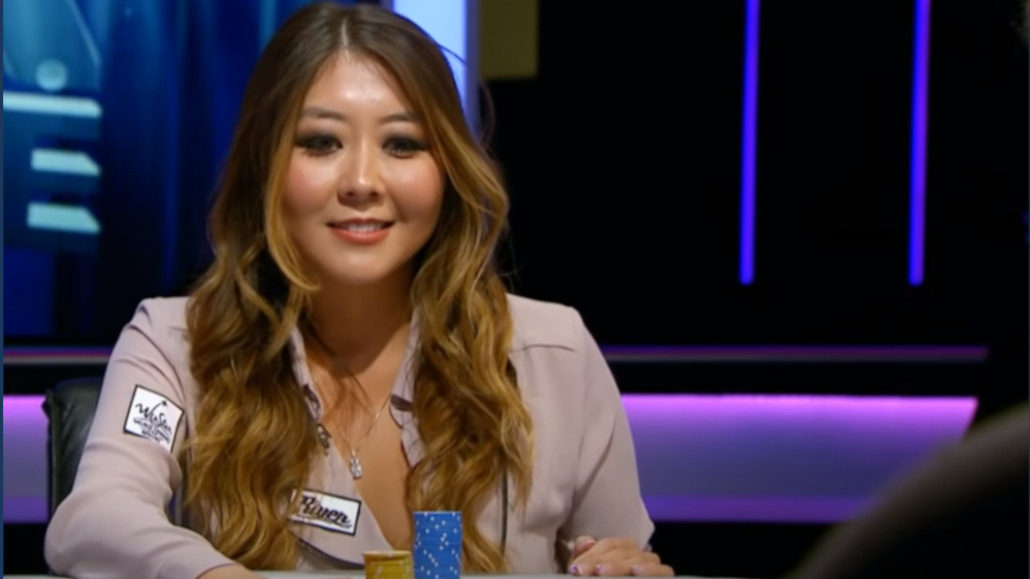 10 minutes
Last Updated: November 6, 2021
Maria Ho Poker Story: Conquering the Poker World Despite Adversities
The poker world is not always easy on women who try to enter it, but Maria Ho is a member of the elite group of female players who showed the world that poker is not an exclusively men's game.
Coming to America at an early age with her family, Maria was successful at pretty much anything she tried, be it her academic work, musical endeavors, TV appearances, or her professional career as a poker player.
One of the ladies inducted into the Women's Poker Hall of Fame, Maria Ho, may just be the most famous and popular female poker player who is still active on the poker scene in a major way.
Her list of accolades and accomplishments is very long, and while they may not match those of the top male players out there, there are very few ladies who are a match for her. Likewise, many men in the poker world also fear and respect her at the tables.
With exquisite beauty, a host of talents, and one of the most appealing personalities in the industry, Maria Ho has established herself as a household name for poker fans around the world.
Maria Ho Career Highlights
Started playing Limit Hold'em during her college years
Acquired a college degree in communications and jurisprudence from the University in San Diego
Participated on numerous TV shows, including "American Idol," "Anderson Cooper 360," and others
Was last woman standing in WSOP Main Event 3 times
One of the top TV announcers in the poker world today
Co-authored "Winning Women in Poker: Secret Strategies Revealed"
Is dating professional poker player, the German Reiner Kempe
Maria Ho Life Story: Talented Overachiever Conquers the Poker World
Maria Ho was born in Taipei, Taiwan, on March 6th, 1983. She was born into a traditional family who raised her in Taiwan until she was four years old, at which point they all immigrated to the USA.
Ho's family settled in Arcadia, a small town outside of Los Angeles, California. She came to the USA at such a young age but learned to speak Chinese fluently, mostly thanks to her traditional upbringing.
It would soon become apparent that Ho was extremely intelligent, and learning two languages simultaneously was not the only accomplishment she would achieve at her young age.
For Maria, the school was easy, and she was always at the top of her classes throughout her early education. When the time came, she enlisted at the University of California in San Diego and got a degree in communication and jurisprudence.
During her high-school and university years, Maria was interested in music, and she was a member of an a capella group called UCSD Daughters of Triton. Later on, she would also make an appearance on "The American Idol," as well as a number of other TV shows and competitions.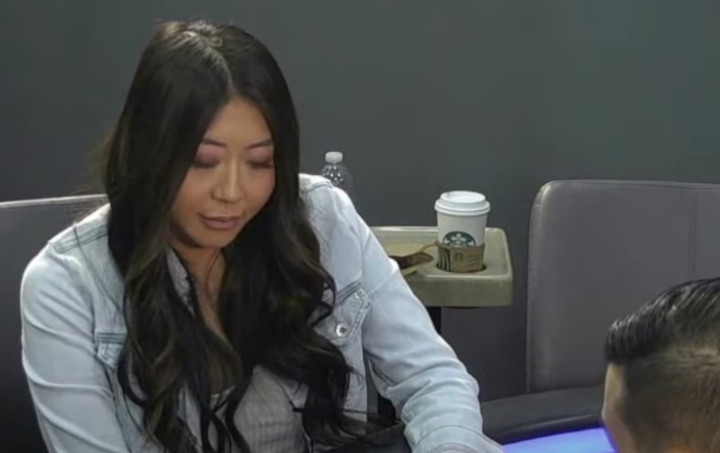 Of all the things she fell in love with and excelled at during her formative years, one thing stood out for her. It was the game of poker.
The Maria Ho poker career started during her college years when she was first introduced to the game. Playing in home games with friends quickly led to Maria entering some real games in the San Diego area, with limit hold'em being her game of choice.
It was quickly apparent that Maria, who had an aptitude for numbers and psychology, would be great at the game. As years went by, her achievements at the poker tables outmatched those she was getting in other areas of her life.
By the time she was done with school in 2005, Maria was already a limit hold'em expert. Unlike many professional poker players, she got her major in communications and a minor in law and was ready to take on life any way she chose to.
While she was studying, Maria kept building up her poker bankroll as well, playing in the lower limit cash games and preparing for what was to come. Once she got her degree, it was time to take it up a notch and join the world of high-stakes poker.
Maria Ho's Professional Poker Career
By 2005, when Maria officially turned a professional poker player, she had already amassed plenty of accolades in the poker world and was a feared poker player in the games she frequented.
Her earliest recorded poker tournament entries date back to that year when she got 6th place in the $340 Poker Derby at the Hollywood Park Casino. It was the first step in a spectacular poker career.
That same year, Maria also entered her first WSOP events, getting the first ITM finish in the $1,500 No Limit Hold'em event for $2,780.
The next couple of years were decent for Maria on the tournament circuit, where she recorder 3rd place in the $540 Heavenly Hold'em tournament in Los Angeles for $12,885, as well as several other notable scores. Her real grind, however, was at the cash game tables.
In 2007, Maria made a run for the most coveted prize in the poker world, the WSOP Main Event bracelet. She had a deep run and was the last female standing when she busted out in 38th place, which awarded her $237,865.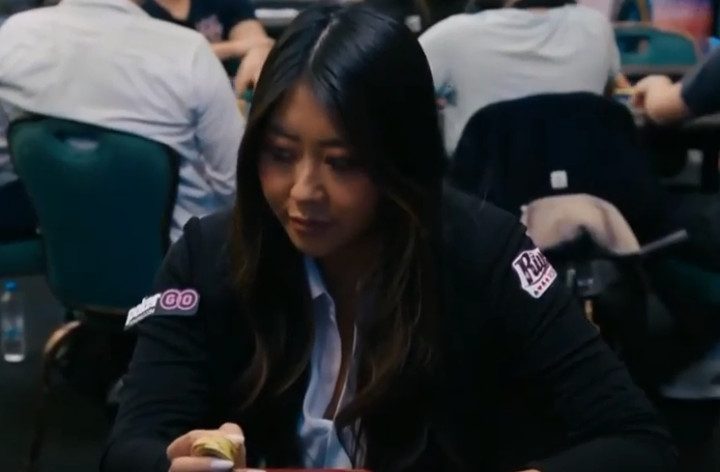 It would take another four years for Ho to come into real contention for WSOP gold, this time missing out by the slightest of margins, coming 2nd in a $5,000 No Limit Texas Hold'em event for $540,000.
This was the biggest single cash of Maria Ho's poker career but also one of the most heartbreaking moments for her. She lost the heads-up match to pro Allen Bari, along with the chance at the coveted bracelet.
Maria's impressive poker career never took a break, as she continued traveling the world to play tournaments and grind out the side games with plenty of success. In 2017, she came 6th at the WSOP Europe Main Event in Rozvadov, another close call for a major piece of poker silverware.
In terms of actual tournament titles, Maria finally managed to grab one at the 2018 WPT DeepStacks in Johannesburg, where she won ZAR 1,000,000, along with the coveted WPT title.
For a cash game specialist, Ho holds an impressive tournament resume as well, with over $4,000,000 in tournament winnings, 65 WSOP cashes and five final tables, a WPT title and three other final tables, and countless other wins, deep finishes, and notable results.
While these are the results she is noted and famous for among the average poker fans, it is likely that her winnings at the cash game tables have been far greater over the years. She is recognized as one of the toughest regulars in Los Angeles and Las Vegas cash games.
Maria Ho: Leaving Impressions Everywhere She Goes
Some people give off a positive vibe and attract all the good things in life with their personality, and Maria Ho certainly falls into this category.
During her illustrious career, Maria has made countless appearances in the media, both poker-related and otherwise, and always left a positive impression.
Away from the poker tables, Maria appeared on numerous TV shows such as "Amazing Race," "Anderson Cooper," and "American Idol." Ho even competed in the World Mahjong Tour at one point, once again putting her love for games to use.
Her love for music dates to her earliest years, as she would always take part in musical clubs and school plays. During her school years, she took roles in plays such as "Anything Goes" and "Marriage of Figaro," and although she never fully pursued this career, she always remained somewhat active in arts.
In poker, Maria is one of the most feared and formidable opponents in nearly every game, as she has shown time and time again that she has what it takes to compete against the very best poker players in the world.
The Taiwan-born poker pro has proved to be a very resilient player, managing to stay the last woman standing in the WSOP Main Even on three different occasions, in 2007, 2011, and 2014 – a feat that only she has managed to replicate.
Her impressionable personality and communications degree helped her form a side career in announcing and hosting TV shows. Over the years, she has appeared on NBC Sports and CBS Sports, hosting shows like "The Super High Roller Bowl" and "Heartland Poker Tour."
For all her contributions to the world of poker, both at the table and away from it, Maria Ho was awarded a place in the Women's Poker Hall of Fame in 2018, which was an extremely impressive feat given her very young age (she was 35 at the time).
Maria Ho's Net Worth
Talking about the net worth of poker players is no easy task at all, as their income tends to come from many different streams and is hardly ever publicized in full.
When it comes to Maria Ho's net worth, the one thing we do know is that she has amassed over $4,000,000 in live tournament earnings, a significant number that puts her in 194th place on the US All-Time Money leaderboard.
The $4 million number does not account for the buy-ins for the tournaments she has played over her 15-year career, but we can safely say that at least half of that number is pure profit.
Apart from her success at the tournament poker tables, Maria has also been doing extremely well at the cash game tables for all those years, playing some fairly high stakes in both Limit and No Limit Hold'em.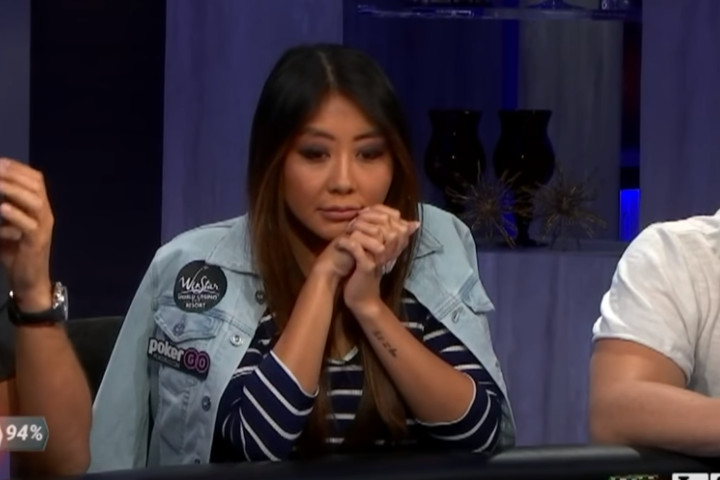 It is not possible to say exactly how much Maria made in the cash games, but the number is surely in the millions of dollars, as there are very few tables at which she is not a big favorite.
To top it all off, Maria has had plenty of success as a media persona over her years in poker and has been actively involved with her family's business, which specializes in real estate and is likely to be worth quite a bit as well.
While there is no way to know for sure, I will venture a guess that Maria Ho's net worth is somewhere in the range of $10 million to $20 million and will only grow as her businesses and her poker career continue to move forward.
What Is Maria Ho Up to Today?
Maria Ho's poker career started many years ago and is still going strong. Not only does she remain one of the top female poker pros in the world, but she has also become somewhat of a celebrity in the poker community.
Ho's status has brought her a spokesperson job at the WinStar World Casino, as well as numerous opportunities to host and announce various TV and online poker shows. In 2019, this work brought her the Global Poker Award for Broadcaster of the Year.
Ho lent her contribution to "Winning Women of Poker: Secret Strategies Revealed," a poker book that highlights the success of female players in the game. She authored a chapter in the book and was part of the team that came up with the idea.
Today, Maria Ho continues to play poker at the highest level in both tournaments and cash games while also pursuing her various other obligations and commitments.
Maria can also be found on Twitter under the handle @MariaHo, where she shares both her poker and business endeavors and glimpses of her personal life.
Speaking of her personal life, Ho has a very tight relationship with her colleague Tiffany Michelle, as well as a well-known close friendship with Daniel Negreanu, one of the top poker players of all time.
Despite keeping it somewhat private, it is well-known that Maria is in a relationship with fellow poker player Reiner Kempe, the German pro who's also very high up on the list of the top poker players in the world.
Most recently, Maria commented on the third edition of the High Stakes Duel between Phil Hellmuth and Daniel Negreanu. Ho also announced she would be participating in her first post-Covid live tournaments, showing no signs of slowing down in any part of her professional life.