Interview with Ryan Beauregard, Executive Director of Poker Operations for Wynn Las Vegas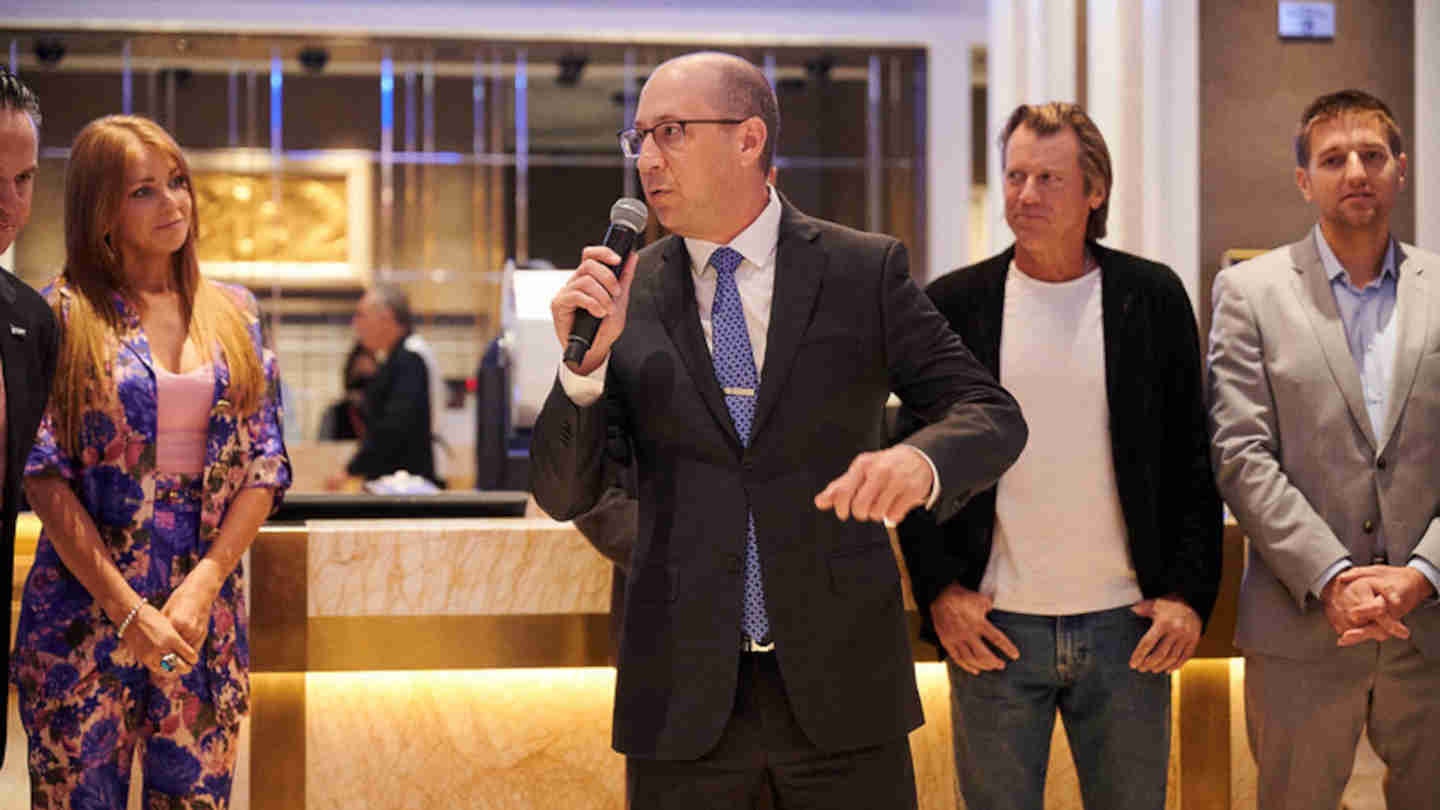 4 minutes
Last Updated: October 23, 2023
The WPT World Championship is now less than two months away and the excitement in the poker community continues to grow with each passing day.
For many, this event may be their first experience with large poker tournaments, and, despite the excitement, there are many questions as well.
We've set out to answer some of those questions and satisfy everyone's curiosity as much as possible, doing a series of interviews with key people making the magic happen behind the scenes.
This time around, we sat down with Ryan Beauregard, Executive Director of Poker Operations for Wynn Las Vegas, who was happy to share some of his insights and expectations ahead of the big event.

Q: Before we jump into the topic of the WPT World Championship, let me ask a question that I'm sure many of our readers are interested in. As Executive Director of Poker Operations for Wynn, what does your job entail? Dealers deal the cards, TDs run the show on the floor, but what does a director of operations do?
Ryan: I hold it all together, of course. Personally, my focus is ensuring my team is executing on the vision of the poker room, which is to be the friendliest, most professionally-run poker room in the world. That is always our number one priority.
Next, I focus most on making strategic decisions as it relates to the cash game landscape. I also work closely with Wynn Las Vegas Tournament Director Ray Pulford and his team to innovate and offer the best tournament experiences available, which is why we've partnered with WPT for the World Championship.
Q: The WPT World Championship is now just a couple of months away. On the operational side of things, are there already preparations underway? How long does it take to actually prepare for an event of this size?
Ryan: This festival is so unique and grand that it has quickly evolved into a year-round planning process. The scope of this event, which will utilize 256 tables across five different areas, is much larger this year in anticipation of the field sizes we need to reach $56 Million in Guarantees.
It takes a true partnership to pull this off, and I am very thankful for the WPT. Between both teams, we have created something incredibly special.
Q: What are the biggest differences and challenges for organizing events of this magnitude compared to running day-to-day operations?
Ryan: With such a full tournament schedule, the logistics of being in multiple locations can prove to be challenging. Ensuring players have a seamless and convenient experience with buying into events, receiving payouts, quick seating and tableside food and beverage service are all at the top of the list.
My goal, and that of the WPT team, is to always put the player first and ensure their experience meets Wynn standards.
Q: What are some of the biggest challenges that you face in your role as Executive Director of Poker Operations? Do you think you'll need to hire additional dealers and other staff to ensure the event goes smoothly and everything happens with no delays?
Ryan: After the overwhelming turnout in 2022, the hiring process to grow the team started almost immediately. We are very fortunate that our reputation as a great place to work, as well as the reputation of WPT, has allowed us to reach our staffing goals with experienced, qualified dealers and floor personnel.
Q: Can you tell us more about what a poker event of this size means for the venue in general? Do things get much busier in areas other than the poker room?
Ryan: It's a pleasure to welcome first-time guests and poker fans to Wynn Las Vegas, and it excites me to introduce the resort and brand to many visitors each day. I can't think of a better introduction for a poker player than the WPT World Championship.
Q: What will your days look like during the WPT World Championship? Do you have to be constantly present on the floor yourself? Also, with poker being your department, how does it make you feel to see hundreds, thousands even, of players coming in through the door to join the action?
Ryan: I spend a lot of time in the tournament areas. Because there are so many moving parts to running multiple events each day (up to eight at the event's peak) – including a livestream component and the WPT television production – I prefer to be on hand when things come up.
We learned a lot in year one, so I anticipate having additional "free time" this year to sit back and take it all in.
Q: Finally, what's your message to everyone out there trying to make up their mind about traveling to Las Vegas this December? As someone who's coordinated similar events in the past, what can players expect, and why should they come?
Ryan: Simply put, I think the WPT World Championship at Wynn Las Vegas is unlike any other poker tournament experience. The mood and atmosphere of the tournament areas is vibrant, friendly and social, and everyone who attended last year's event had very positive feedback.
This is what poker fans and guests can expect from Wynn Las Vegas and WPT, which makes this festival one-of-a-kind.