2023 WCOOP Wraps Up – Leonard Overtakes Glaser for Player of the Year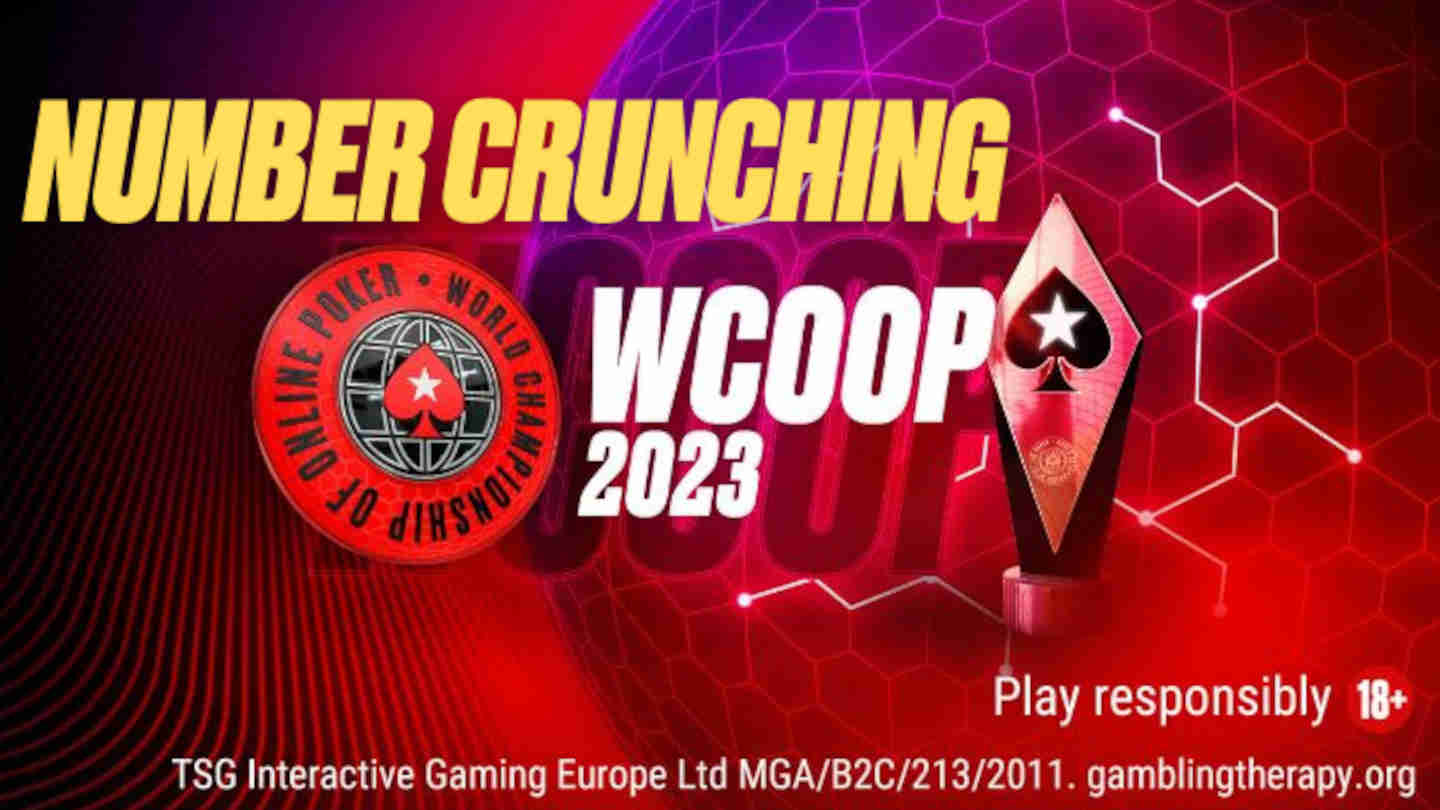 5 minutes
Last Updated: October 7, 2023
Another edition of the PokerStars World Championship of Online Poker (WCOOP), the world's biggest online tournament series, has come to a close.
A total of 340 tournaments were played, nearly $100 million in prizes given away, and heroes were made, as the likes of Benny Glaser and Patrick Leonard absolutely crushed this year's festival.
For PokerStars players, this means a hiatus in major tournament series until spring next year, but there will be plenty of online and live action organized by PokerStars before SCOOP rolls around in 2024.
In the meantime, let's take a look at some of the key figures from this year's WCOOP, as well as the exciting POY race that saw Leonard take down the title in the final stretch.
Over a Million Entries in WCOOP
As usual, PokerStars gave players plenty to get excited about with WCOOP, as 340 tournaments in total were played, and created some incredible player and prize pools.
The events were played across three buy-in orbits, as is typical for all 'COOP series at PokerStars, with almost every event offering three different buy-in levels.
PokerStars ensured that players can compete in every form of poker imaginable, which Benny Glaser certainly took advantage of, winning no fewer than seven titles across several different poker variations.
In total, just over 1,000,000 entries were made into the WCOOP events, over 750,000 of which were original entries, with only one in five being a re-entry.
More than $95,000,000 in prize money was distributed among the players, with the lion's share of $15,660,295 of that going to the champions.
Compared to live poker festivals, these are some incredible numbers that not even WSOP can hope to match, as online poker simply allows for so much more action to go down over a short period of time.
The majority of the $95 million paid out came from the three Main Events, with the following prize pools created by players in the three tournaments:
WCOOP 98-H: $10,300 NLH Main Event – $6,000,000
WCOOP 98-M: $1,050 NLH Main Event – $4,342,000
WCOOP 98-L: $109 NLH Main Event – $2,718,400
The $1,000,000 moment. 👇

The new #WCOOP Main Event champion is Ivan "ILS007" Stokes. 👏 pic.twitter.com/qgCKtB4vCD

— PokerStars (@PokerStars) October 5, 2023
Brazilians Dominate with 80 Trophies
For some time now, Brazilian players have been dominating the PokerStars tournament scene like no others, with sheer numbers, but also talent of the Brazilian contingent prevailing more often than not.
This time around, the South American nation booked 80 WCOOP titles, 10 more than last year, creating a new record in this particular area.
Following them were UK players with 40 titles, Austrians with 19, Ukrainians with 18, and Canadians/Norwegians with 14 each.
Some smaller nations with limited player pools also managed to get on this list, with players from Armenia, Aruba, Bosnia and Herzegovina, Costa Rica, Montenegro, Slovakia, and Venezuela also capturing one trophy each.
It is worth noting that 104 of this year's WCOOP champions already had previous WCOOP titles, proving once again that experience, hard work, and poker skills pay off in a big way.
Glaser Dominates But Doesn't Win POY
If you are a member of the poker community on X (formerly Twitter), you have probably noticed that Benny Glaser has been having one incredible year.
Over the last few weeks, he went to X to post about his success no less than seven times, as he broke the previous record for most WCOOP titles one in a single series, which stood at five.
Glaser dominated both mixed games and NLH events, winning seven titles but also making numerous other final tables, and it seemed like there was no way he would not come out on top as the Player of the Year.
Benny "RunGodlike" Glaser was starting to get teased about his nickname, and personally admitted that he had been on one of the biggest tears of his entire career.
All that said, it was Patrick "pads1161" Leonard, another British player, who came from behind and captured the POY title in the final days of the festival.
Gg this #WCOOP.
A pretty rough last 4 days of it, and unfortunately I didn't win the Player of the Series overall leaderboard☹️
Congrats to @padspoker!
Although I did win the High TLB, for $15k 🏆
But overall it was still an amazing series!
Now a few days off before EPT Cyprus✌🏻

— Benny Glaser (@BennyGlaser) October 4, 2023
Like Glaser, Leonard had quite a year, but having only won four titles to Benny's seven, many have speculated that the POY formula was off and should be revamped for future years.
Nevertheless, Benny did win the High portion of the POY race, taking home an extra $15,000 prize with a total of 1,205 points in that one, while Leonard capture the overall POY with 2,165 points, earning him an extra prize of $25,000.
It could be said that both players were well-rewarded for their efforts and dedication over the month long series..
Some friendly banter went down between the two, who are quite good friends in real life, and both congratulated each other for an outstanding year at the WCOOP.
More Players Shine in 2023 WCOOP
While it was definitely the year of Glaser and Leonard, quite a few other players had a lot of success as well.
Jerry Odeen from Sweden and Tobias Lekens from Norway both captured four titles of their own, while Romanian Narcis Nedelcu and Brazilian Renan Bruschi won three individual titles each.
A number of other players joined the multiple titles club this year as well, winning two each, while quite a few big names recorded multiple runner-up finishes.
Among these Brazilian Yuri Dzivilevski was the most prominent, coming second four different times, while Rui Ferreira joined Benny Glaser with three second place finishes.
Even the three runner-up finishes and seven titles were not enough to get Benny his POY title, but he will be back as early as SCOOP next year to improve upon his results.
Attention Switching to Live Poker
With PokerStars WCOOP and GGPoker WSOP Online now both in the books, attention will be shifting greatly towards the live poker arena.
EPT Cyprus is right around the corner, with EPT Prague just a couple of months away, and a ton of other live poker events on the calendar for the remaining three months of 2023.
Online poker players will be flocking to PokerStars to win their seats for these prestigious festivals, so make sure to join them in their efforts and try to win some seats at PokerStars for yourself.
Join PokerStars today for access to some of the biggest standalone tournaments and tournament series, and play with the very best poker players in the world day in and day out.