Benny Glaser Is Running the Show at PokerStars WCOOP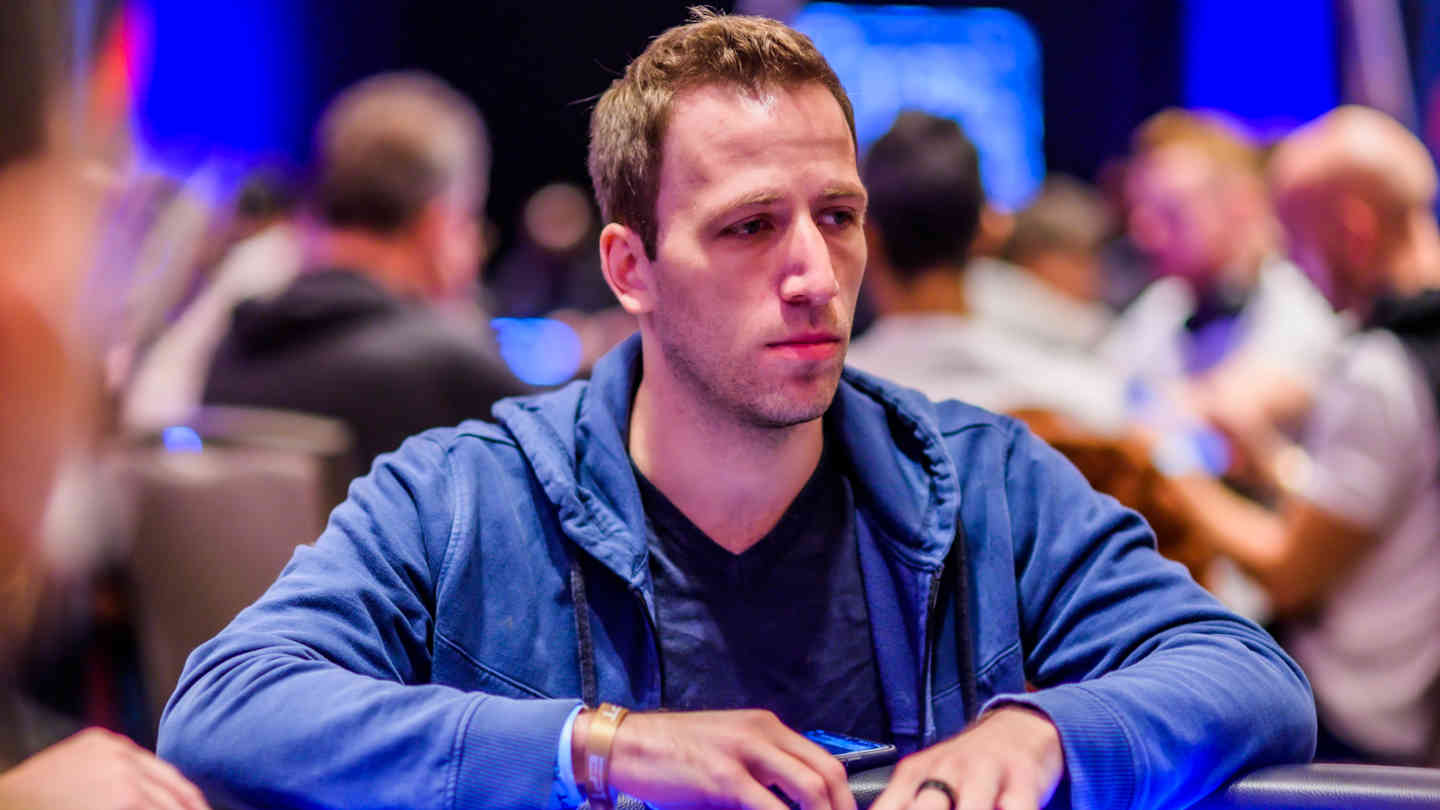 5 minutes
Last Updated: September 27, 2023
The 22nd edition of PokerStars WCOOP is quickly approaching its final week, and we have seen dozens of events come and go, with millions of dollars in prize money paid out.
Nearly 20 days into the action, one man has stood head and shoulder above the competition, with Benny "RunGodlike" Glaser taking home six WCOOP trophies, extending his overall WCOOP title count to 14, and his overall "COOP" title count to 24.
Glaser once again demonstrated his impressive skills in many different forms of poker, winning titles in NLH, PLO8, 5-Card Draw, 2-7 Single Draw, and Badugi, and making further final tables in different games.
Benny's poker prowess was never in question, but his 2023 WCOOP run has already broken previous records, and there are plenty of events still left to go.
At other tables, plenty of well-known poker pros have had a great year so far as well, with the likes of Dimiar Danchev, Chris Moorman, Joao Vieira, Talal Shakerchi, Jerry Odeen, and Patrick Leonard all adding trophies to their cabinets.
The Benny Glaser Show at 22nd WCOOP
It's been a crazy couple of weeks for Benny Glaser, as his world record for the most "COOP" titles got extended by eight further trophies in a span of a single series, which is not even over yet.
It all started with a couple of crazy days for Glaser, who managed to make five final tables across the early events of the series and win his first WCOOP title of the year in a $109 Badugi event for a modest $3,550.
Benny won another $10k for coming second in the High version of the same event, while also coming second in the $1,050 PLO event #5 for a further $26k.
It's been a wild last 2 days of #WCOOP!
I made 5 Final Tables 😁
I got that 19th COOP title! 🏆
As well as two 2nd places.
It's been a good start to the series and I hope it continues like this! 🚀 pic.twitter.com/IbOEbJzg04

— Benny Glaser (@BennyGlaser) September 13, 2023
And while so many players would be content if this was the entirety of their WCOOP success for one year, Glaser was just getting started.
He went on to defend his 2-7 Triple Draw World Championship title, won earlier this year in the live arena at the WSOP, by taking down the WCOOP version of the event, his 20th "COOP" title.
Glaser came close to his next title in event #48-H, a $530 NLH event which saw him finish in second place for $34k and a silver medal, one which perhaps came as a bit of a disappointment.
The same night, he would actually capture his third WCOOP title of the year, taking down the $1,050 2-7 Single Draw event for just over $19k and another shiny trophy.
The 33 year-old Brit continued crushing it and added a fourth in the $2,100 PLO8 6-Max event, where he beat a field of 70 players to secure his fourth win of the Championship.
The Godlike Run Continues
Poker fans who follow Glaser on social media probably thought he was playing a prank when he posted about his fifth title just a couple of days later, this time taking down the $1,050 5-Card Draw 6-Max event for just over $14k.
To silence the critics who were attributing Glaser's success to his participation in all the small field mixed game events, "RunGodlike" went on and defeated a massive field of 1,175 players in the $320 NLH 6-Maxe Event #68-M, and took home another $55k for his efforts.
I DID A THING.
My 6th #WCOOP title of this series. A new WCOOP record 🏆
My 24th COOP title overall.
Genuinely beyond absurd. This one was a big one too.
I'm incredibly happy and grateful.
And thanks for all the love this series, everyone ❤️ pic.twitter.com/fkpEUgz0lx

— Benny Glaser (@BennyGlaser) September 26, 2023
Glaser now sits atop the WCOOP Overall Leaderboard with 1,555 points, and the WCOOP High Leaderboard with 955 points, with a potential to win up to $40k from Leaderboard prizes alone.
It's been an impressive year for one of the best poker players in the world, as he continues to build on his impressive WSOP success at this year's WCOOP.
It will certainly be interesting to see if Glaser can add more silverware to his cabinet before the end of the Championship or if his run will be temporarily halted.
Vieira, Dzivielevski, Leonard, and Moorman All Win Titles
It's been an exciting couple of weeks for the poker community as a whole, as many prominent members extended their records and added new trophies to their impressive resumes.
Brazilian pro Joao Vieira has been making quite a few headlines for his final table performances, which got crowned in Event #54-H, a $3,150 NLH, which he won for $87k.
This was Joao's 10th lifetime WCOOP title, and his 16th "COOP" title overall, solidifying his place among the most elite poker players of his generation.
Fellow Brazilian pro Yuri "theNERTguy" Dzivielevski added his 8th WCOOP title in Event #20-H, $1,050 PLO, and won $36k for his troubles there. Yuri managed to reach a number of other final tables in the process as well, and currently holds the second place in the WCOOP High Leaderboard.
Patrick "pads1161" Leonard has been having an amazing WCOOP as well, having won his sixth and seventh WCOOP titles over the last couple of weeks.
Leonard was able to win the $109 FLHE Event #46-M to get things started, before following it up with a victory in the $5,200 World Championship of Heads Up, defeating a field of 46 for $80,500.
Loving the WCOOP grind so far. Very fortunate to have won my 13th and 14th COOP titles in the last 2 days in the World Championship of Heads Up and Limit Holdem haha… We're not even half way through now so if you're running bad keep grinding and plenty time to turn it round. pic.twitter.com/1c4Kc39SDi

— Patrick Leonard 🫡 (@padspoker) September 20, 2023
Both Dimitar Danchev and Chris Moorman managed to win a couple of WCOOP titles so far this series as well, further extending their impressive records.
Popular poker streamers Parker "Tonkaaaa" Talbot and Lex  Veldhuis have had success as well, with Tablot adding a third WCOOP title to his resume, along with $213k in his $10 Super Tuesday victory, and Lex going on an impressive haul of final tables but falling short of a trophy so far.
Final WCOOP Week Is Coming Up
We have seen some massive fields play down to a winner in this year's WCOOP and plenty of well-known names clinch new titles and prove they still got it.
With the final week of WCOOP still to go and some huge events, including the NLH and PLO Main Events still on the calendar, there is plenty to be excited about.
Stay tuned for more information on your favorite poker players, or head on over to PokerStars yourself and join the WCOOP action while it's still going, as there are still plenty of tournament left to play out across all three buy-in orbits.