Anna Khait's Poker Journey: Poker Player, Survivor, and Preacher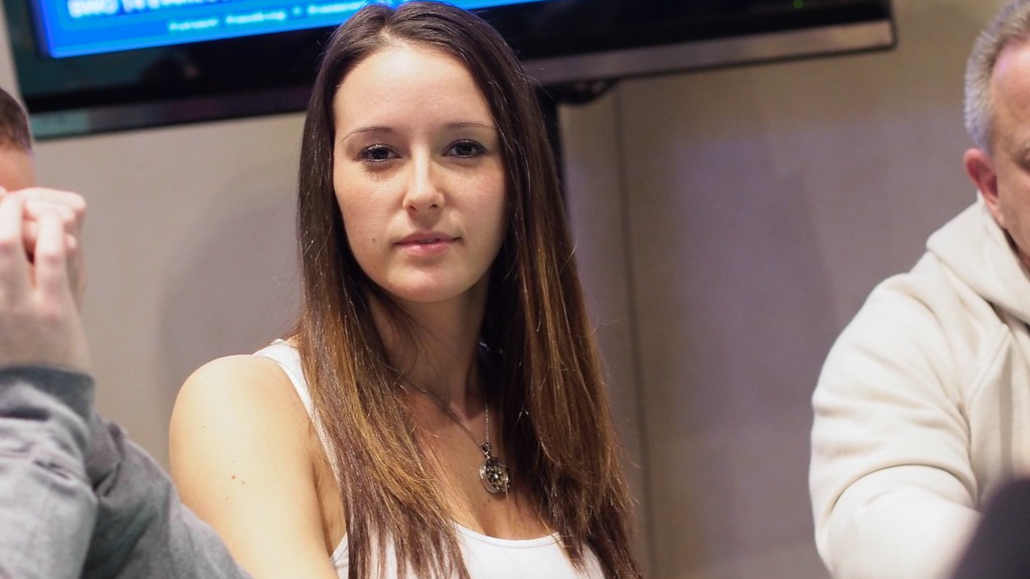 One of a number of famous poker players who have also participated on the popular reality TV show Survivor, Anna Khait, is a person of varied interests and occupations.
Over the years, life has taken Anna from her native Russia (the Soviet Union at the time) to New York City and into the world of poker, acting, and reality TV.
Unlike many poker players whose only claim to fame comes from the game, Khait has been in the public eye for multiple reasons, with some of the more recent ones less than stellar for her reputation.
Currently 34 years old, Anna continues to build her life and career, although she has stepped away from poker at this time, seemingly taking more interest in other fields, both professionally and personally.
This is the story of Anna Khait and her road to poker stardom, her success in poker, and the interesting life she has led thus far.
Anna Khait Career Highlights
Born in Saint Petersburg, Russia, in 1988
Moved to New York City and graduated from college
Started playing poker in her early 20s
Had some success playing live and online cash games
Competed on "Survivor 32" in 2015
Acted in "Worthless" in 2018
Turned to religion and preaching in recent years
Works as a real estate agent
Anna Khait's Early Life and Career
Anna Khait was born on September 17, 1988, in Saint Petersburg, Soviet Union. During her childhood, the Soviet Union fell apart, and she became a citizen of Russia.
She was born into a successful family, with her father being a businessman who traveled the world and was able to provide her and her two sisters with everything they needed.
When she finished elementary education, Khait moved away from Russia and settled in New York City, where she attended high school and eventually graduated from Hunter College.
Anna's early years after finishing school were dedicated to poker, the game she discovered around the age of 21.
At 23 years old, Khait had her first live poker cash and started playing more actively before joining Survivor in 2016 and dabbling in acting in 2018.
Over the years, Anna has had some success playing both live and online poker and is reported to have had a lot of success in cash games, with tournaments being only mildly successful for her.
Overall speaking, it is safe to say that Anna is not a person dedicated to just one passion and may still be looking for her path in life, likely outside of poker.
Anna Khait's Professional Poker Career
While it is not completely clear when Anna Khait first started playing poker, it would seem that her first games came during her college years, around 2010.
In 2013, Anna cashed her first live tournament in Atlantic City, winning $2,998 for her 6th place finish at the Borgata Spring Poker Open.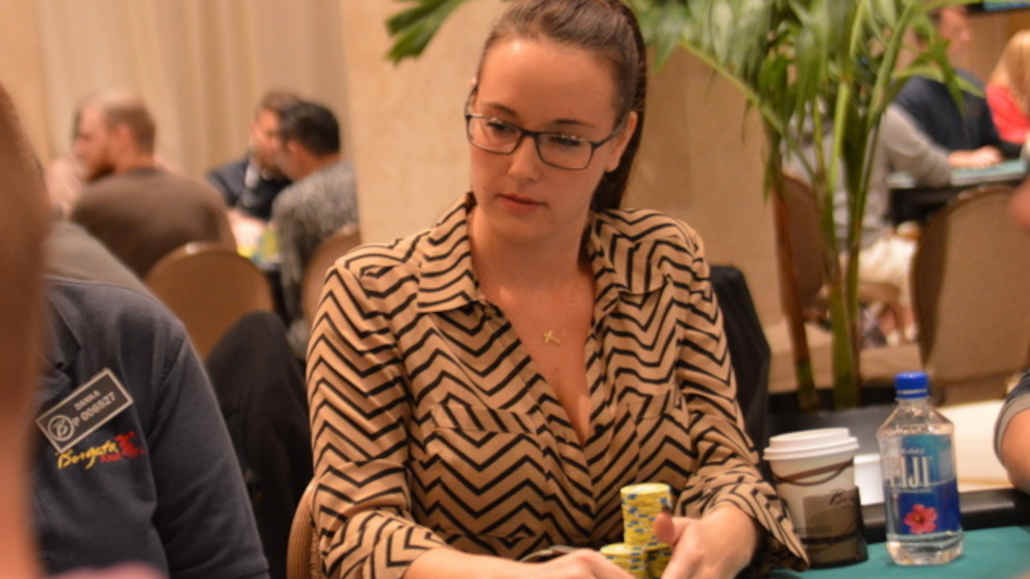 Image courtesy of https://fallpokeropen.blog.theborgata.com/
That same year, Anna went deep in a $560 Borgata Poker Open event but ended up busting in 110th place to win $3,035.
In 2014, Khait repeated her successes, cashing several smaller buyin events in Atlantic City, but was still not able to close the deal and win a major tournament.
Her first and only WSOP cash came in 2016 when she was part of a team that came 115th in the $1,000 Tag Team event.
To this date, Khait has managed to win $12,811 in live poker tournaments, which does not put her anywhere close to the poker elite.
Yet, she has had further success playing online poker at New Jersey poker sites, as well as in live cash games she frequently played for many years.
While the exact numbers for the cash games are not a thing of public record, Anna and those close to her have often talked about her success in this area of the game.
Since 2016, Khait has been less involved with poker and more interested in pursuing other areas of her life, including her acting, politics, and religion.
Anna Khait on Survivor
In spring 2015, Anna Khait traveled to Cambodia to be part of Survivor 32, a season of the popular reality TV show that featured a number of other popular poker players such as Jean Robert Bellande and Garrett Adelstein.
The 32nd season of the show was another issue of the Brains vs. Beauty vs. Brawn version of the show, with Khait joining the "beauty" tribe called Gondol.
Before entering Survivor, Khait also competed at the World Games in Jamundi, Colombia, where she played frontball.
She loved the country and decided to help the population of the city through a scholarship program for the local children.
Anna entered the show with great expectations, believing herself to be the right mix of skills, beauty, and personality to be the sole survivor.
Yet, this did not quite pan out for her, as she was eliminated 13th out of 18 when she banked on the wrong guys to support her and ended up getting the boot.
In truth, Khait did well during the early episodes of the show and was one of the more liked contestants in her tribe, but ended up getting split from her group during a Tribe Switch.
Khait later talked about her experience on the show and said she loved every moment of it, apart from the annoying mosquitos that made life for her and fellow survivors a nightmare.
Anna Khait's Acting Career
From her early youth, Khait had some interest in acting and TV, which only grew over the years and finally came to fruition in 2015 when she appeared on Survivor.
Her beauty certainly helped with getting recognized, but it was a mix of talents, skills, and personality that ended up winning her a place on the show.
After getting eliminated from Survivor, Khait was not done with her career as a celebrity and wanted to try her hand at actual acting.
It is not clear how many auditions she had to go through, but eventually, she was given the part of Jennifer Harley in the 2018 movie "Worthless."
The movie was rated just 2.9/10 on IMDB and generally not very well accepted by the audience, which is perhaps a part of why Anna hasn't had further acting cameos since then.
Anna Khait's Net Worth
Talking about the net worth of poker players can be difficult even when they are actively playing and highly decorated, but even more difficult with players like Anna Khait.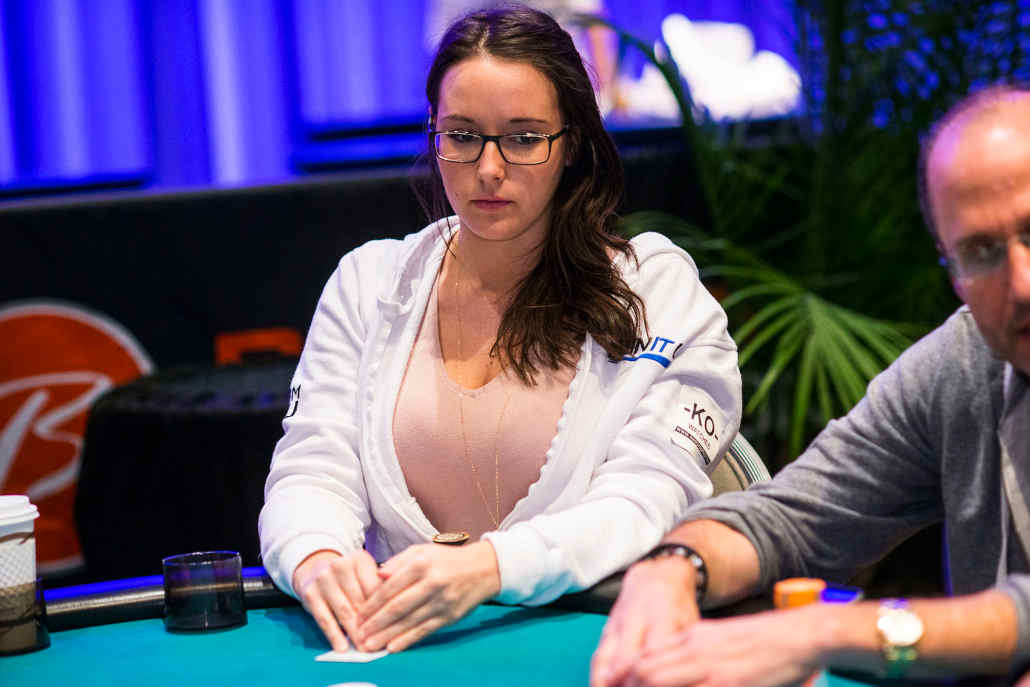 Image courtesy of pokerphotoarchive.com (Joe Giron)
For the most part, her winnings came from cash games, which are completely untracked, and there is no way of knowing how well she did there.
Looking at her tournament results and the average stakes she played, it would be difficult to imagine Khait even making a living from poker during the years she played professionally.
Yet, her appearances on TV and her relative success in other ventures have probably brought her some steady income.
Recent Instagram posts show her buying an expensive new car and living the good life, which is why I will go out on the line and say she is doing well for herself.
At this time, I would assess Anna Khait's net worth to be in the $1m – $2m range, excluding any wealth she may have for simply being a part of a successful and wealthy family.
Where is Anna Khait Today?
This brings us to this day when Anna Khait's life has taken a new turn, taking her from a poker player to a church preacher and a real estate agent.
Khait now spends her days working as a real estate agent for an agency called Compass while also traveling the country and sharing her religious experiences with anyone who will listen.
Anna professes her love for Jesus Christ and her Christian beliefs on her social media as well, often sharing her own preaching, as well as statuses, videos, and other materials related to religion.
Khait has also become quite political in recent years, sharing quite a few political posts on her Twitter account, including some controversial ones.
During the presidential elections, Khait supported Donald Trump for president and kept insisting on his victory after the elections, along with a group of other Trump supporters.
Khait has also been a supporter of a lenient stance on coronavirus suppression, fighting the mask mandates and other anti-Covid measures anywhere she could.
While she posts some personal photos on her Instagram as well, the majority of everything she shares with the world these days is related to her religious experiences, which have become extremely important to her in her daily life.
Anna Khait Accused of Spying on the FBI
In May 2021, information came out that Anna Khait was implicated in a plot against the FBI, along with a group of agents who were part of something called Project Veritas.
It was disclosed that Project Veritas was designed to spy on the FBI, State Department, and other federal agencies and incriminate their members in an effort to diminish the integrity of the so-called "enemies of Donald Trump."
Anna was supposedly a part of a group of women who would take FBI agents or other federal employees on dates and then try to record them saying incriminating comments about President Trump or otherwise diminish their status.
According to the allegations, Khait and the other women involved had code names and were living in a house rented by the organization specifically for this purpose.
Khait denied these allegations immediately after they were made and promised to sue the paper that published them, but it was not enough to convince a part of her followers.
Anna's conservative comments and her clear support of President Trump gave the story some backbone, although no formal charges were ever made against her in this case.