Upswing Poker – The Most Comprehensive Poker Training Site in 2023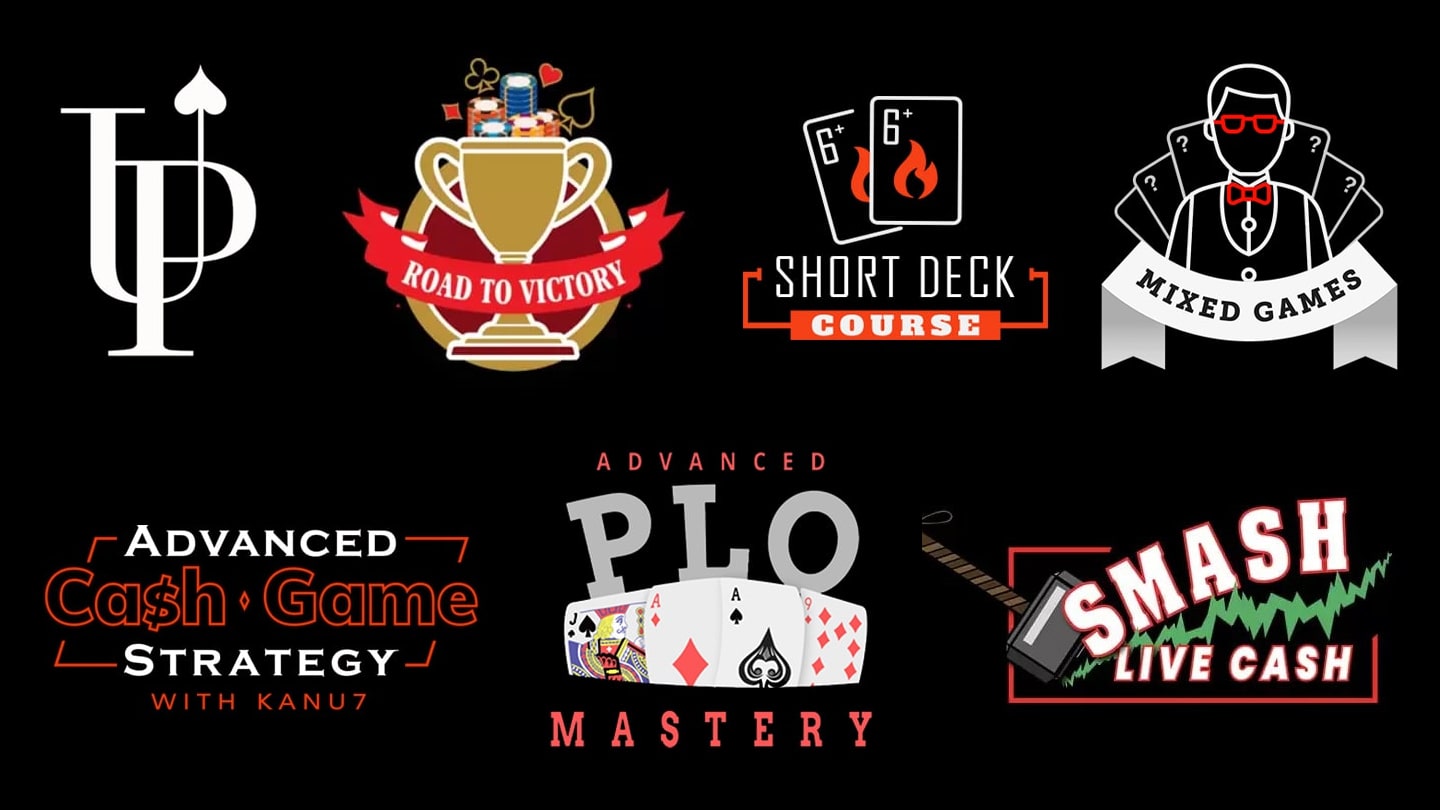 We've seen a massive surge in poker training sites over the past decade, allowing people to access information and improve their game. In the sea of various options, Upswing Poker stands out as the largest and most comprehensive one out there.
The brainchild of Doug Polk, one of the best heads-up specialists the game has ever seen, Upswing Poker was launched in 2015. The site started with a few select courses but grew over the years, with new coaches coming into the fold and producing new materials.
No matter your stakes or game preferences, you'll likely find at least one or two courses that match your expectations and can help you become a better player.
In this comprehensive Upswing Poker review, I'll give you a high-level overview of all the different training options offered on the site.
More detailed reviews of many individual courses are readily available, so if something captures your attention, feel free to follow the links and keep reading.
Upswing Lab – Your Fundamental Course in Poker
Created for beginners and those with limited poker experience, Upswing Lab represents an excellent introduction to the game.
A majority of video lessons found inside the Lab are from Doug Polk and Ryan Fee, but many other coaches contribute in their areas of expertise. The lessons cover different areas of the game, including:
No Limit Hold'em basics
Cash Games
Multi-Table Tournaments (MTTs)
Live poker
Upswing Poker Lab may be the most comprehensive beginners' course out there. Each module is a course within itself, providing a full strategy guide from before you sit down to play to the river card – and everything in between.
The Play & Explain section provides hours of real play footage where you can see various theoretical concepts applied in practice.
You'll also get a variety of poker cheat sheets for different formats to help you sort out your hand selection and quickly get rid of some of the biggest mistakes novice poker players make.
The Lab may not be the cheapest course out there, as it will cost you $99 a month or $699 if you take the yearly package, but it is worth it.
New content is added regularly, and you'll also gain access to the private coaching group where you can ask questions, chat with coaches and other players, and continue improving your game every day.
Road to Victory – Win More Tournaments With Nick Petrangelo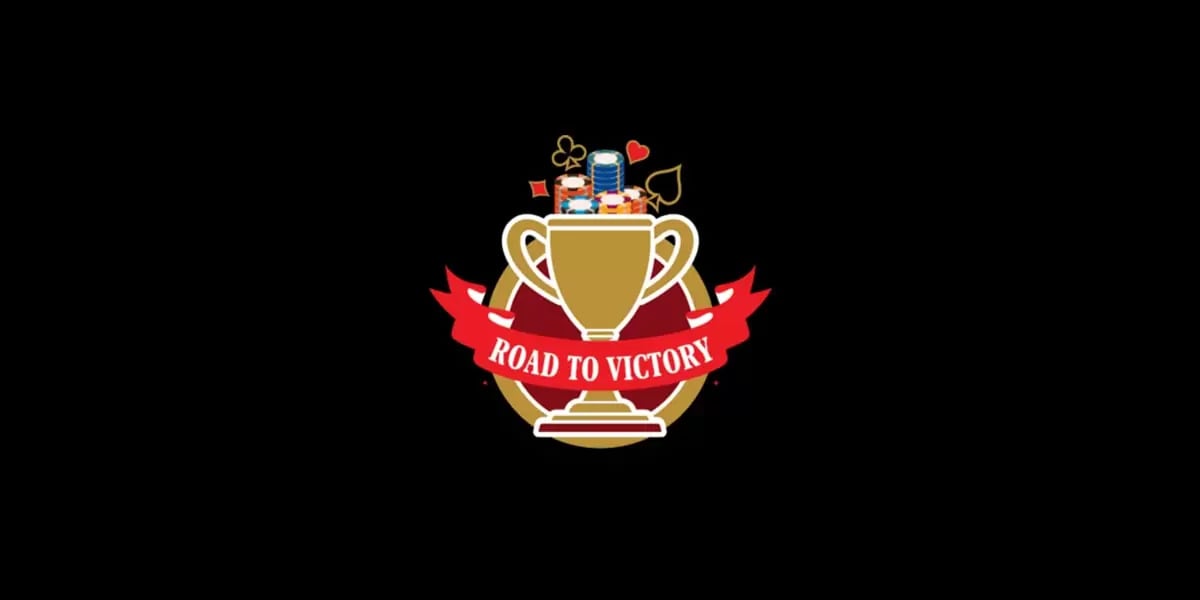 One of the most comprehensive MTT courses, Road to Victory, was created by Nick Petrangelo and Darren Elias. These two need no introduction, as the duo has been crushing poker tournaments for years.
This is an advanced course geared towards players who already have some tournament experience but want to take their game to the next level and compete in higher buy-in, tougher fields.
Like most modern-day poker courses, this one is very GTO-oriented and relies heavily on solutions and recommendations provided by poker solvers. Keeping up with lessons can be hard at times, and it will take some time to go through all the materials, but it is well worth it.
Road to Victory provides full coverage of everything you need to know to compete even with the best in the game, including:
Blind defense strategies
Playing 3-bet pots (IP and OOP)
Preflop raises at different stack depths
Continuation betting & turn probes, etc.
The price is quite steep, set at $999, but the course is designed to help you crush big buy-in events, so it will easily justify the investment if you can successfully apply the strategies explained inside.
Advanced Cash Game Strategy with Kanu7 – Increase Your Win Rate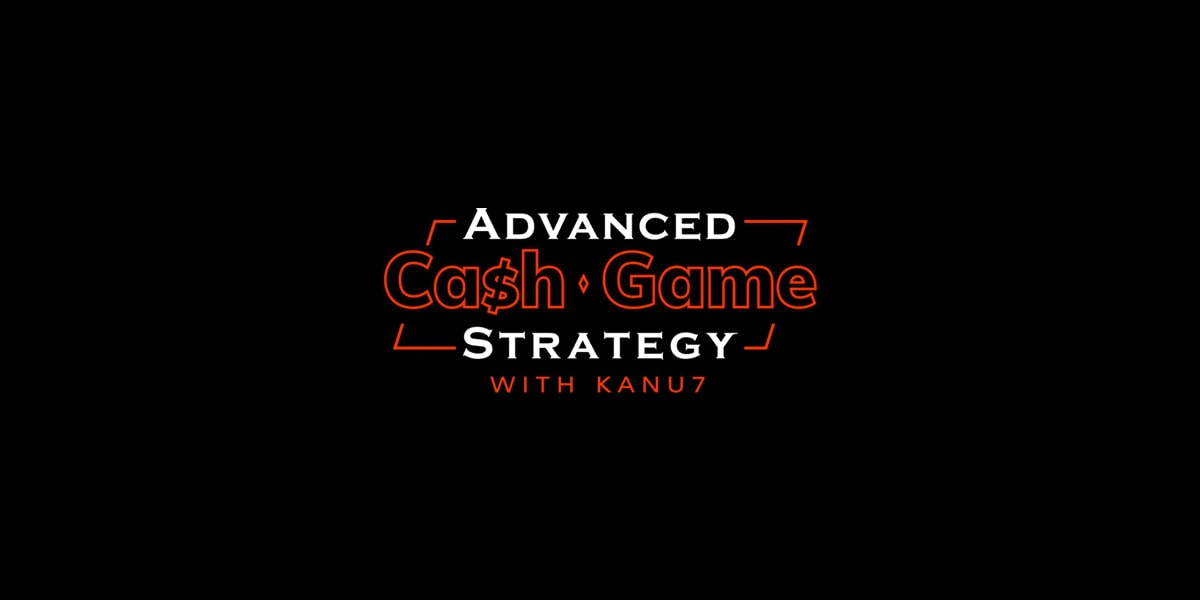 If you're a cash player reading this Upswing Poker review and wondering what resources are available for ring game grinders, the answer is Advanced Cash Game Strategy by Alex 'Kanu7' Millar.
Taught by an experienced grinder who's held his own at the highest online poker stakes, this Upswing course is geared towards those who already have solid fundamentals but need help beating higher games.
It will probably be no surprise to hear that this is another solver-based course. The fact of the matter is, all of the best ones are these days.
What's really interesting is that Alex uses his own software to analyze many different spots, which may take some getting used to. On the other hand, a player who's won over $4.5 million in tracked online games and has developed his solver probably knows a thing or two about beating the game.
Advanced Cash Game Strategy follows a structure similar to other Upswing courses, with 36 hours of video lessons and various charts that cost hundreds of dollars on their own.
As for the content of the lessons, 'Kanu7' covers the full array, as expected:
Raise First In
3-bet & 4-bet scenarios
Blind vs. blind play
Continuation betting & probing, and much more
Millar is a very analytical player, and his explanations are very detailed and elaborate. You shouldn't rush to complete this course in a couple of days, but if you take the time to go through the lessons and take advantage of all the tools and charts included with the course, it is guaranteed to improve your win rate.
Like most Upswing Poker courses, this one is priced at $999, but given the kind of games you should be able to beat using the knowledge inside, the price is quite reasonable.
Advanced Cash Game Strategy Review.
Elite Cash Game Exploits  – Best Adjustments For Your Game by Uri Pelagi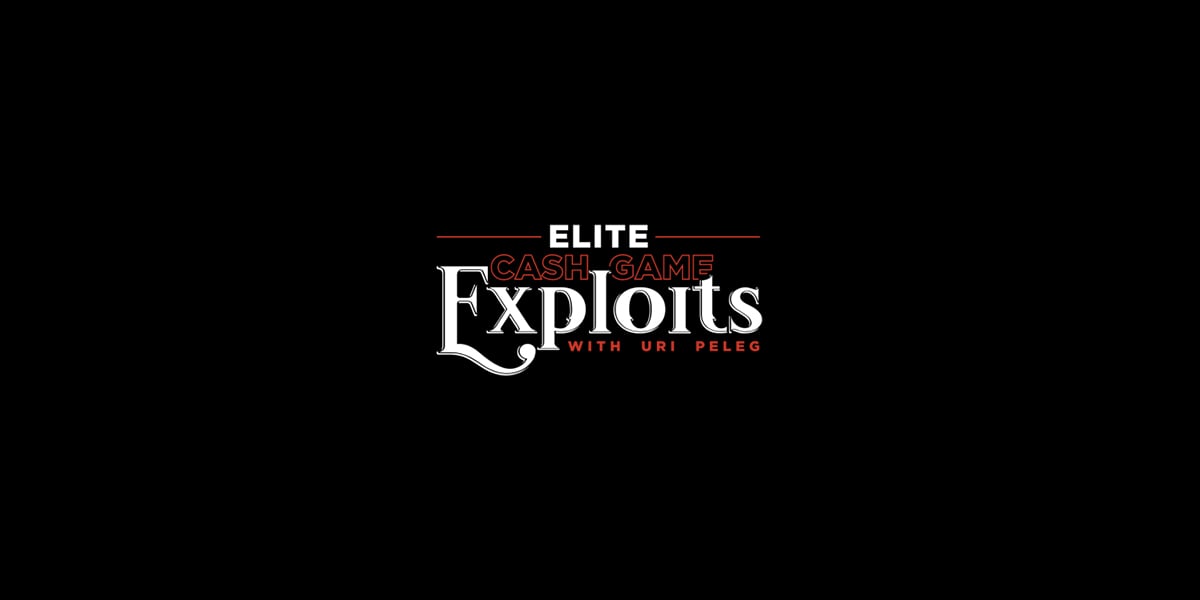 Many believe cash game poker is the most skillful and demanding of all game types and variations. There is always more to learn and advance your game, and the Elite Cash Game Exploits course is designed for those players wanting to think out of the box.
Presented by Uri Pelagi, the entire course revolves around deviations from the optimal strategy, i.e., GTO poker. While Uri doesn't try to deny the effectiveness of the GTO approach (which he uses himself), he points out that this may not be the best strategy quite often, especially in multi-way spots.
So, he takes a deep dive into the world of exploitative poker and teaches you how to find and take advantage of the leaks in your opponents' strategy. The course is divided into two major sections, preflop and postflop, but the lessons inside cover many interesting areas, such as:
Player archetypes & adjustments
3 & 4-bettingSizing tells
C-betting strategies and much more
Upswing's Elite Cash Game Exploits teaches you how to quickly identify certain general player types at the table and make effective adjustments against their perceived style of play. There are 40 video lessons inside, combining theory and real hand examples.
If you're a GTO player looking to mix things up a bit, this course is for you. It provides you with mathematical, scientific reasoning and justification to deviate from the baseline strategy by dissecting your opponents' strategy and turning the tables on them.
Elite Cash Game Exploits Review.
Smash Live Cash – Learn to Beat Live Games with Upswing Poker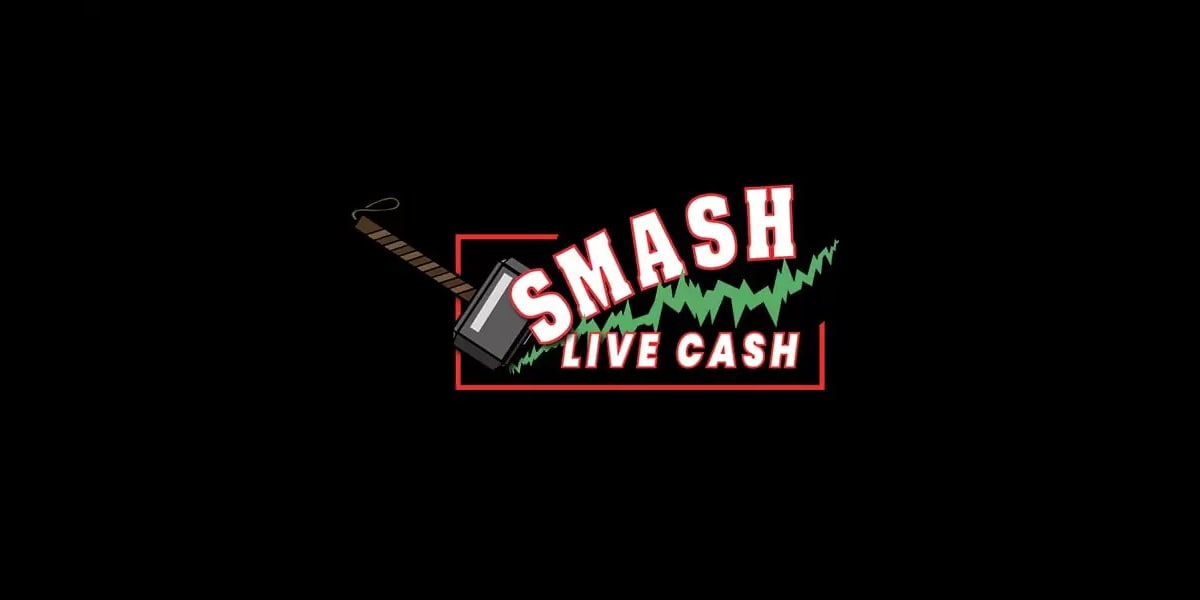 If you prefer to test your skills against opponents sitting across from you instead of virtual ones, Smash Live Cash by Upswing Poker is the course for you.
Created by Nick Petrangelo and Brad Owen, this is one of a few courses that focus on live games. It also features an interesting format, where Petrangelo takes on the role of Brad Owen's coach and teaches him GTO poker strategies and how to implement them in the live environment.
A lot of it is solver-based, but the two take the time to also talk about live reads, adjustments, and exploitative plays. The course is divided into four main sections, namely:
Preflop
Postflop
Coaching Brad Owen
Play & Explains
If you're grinding low-stakes cash games up to NL500, you may not need all the strategy inside to beat the games. However, as you move up, learning the GTO poker approach becomes essential as your opponents get tougher, making fewer mistakes and becoming much more observant and eager to punish you for yours.
What's so interesting about the Smash Live Cash course is that the coaching Brad Owen part wasn't filmed specifically for the course.
Petrangelo has been Owen's coach for a while now, and he often mentions him as the main force behind his success. These are actual coaching sessions, so the setup is different. There is a lot of back and forth between the two, and you can certainly learn a lot from these conversations and situational analysis.
PLO Launch Pad – Master The Basics with Dylan Weisman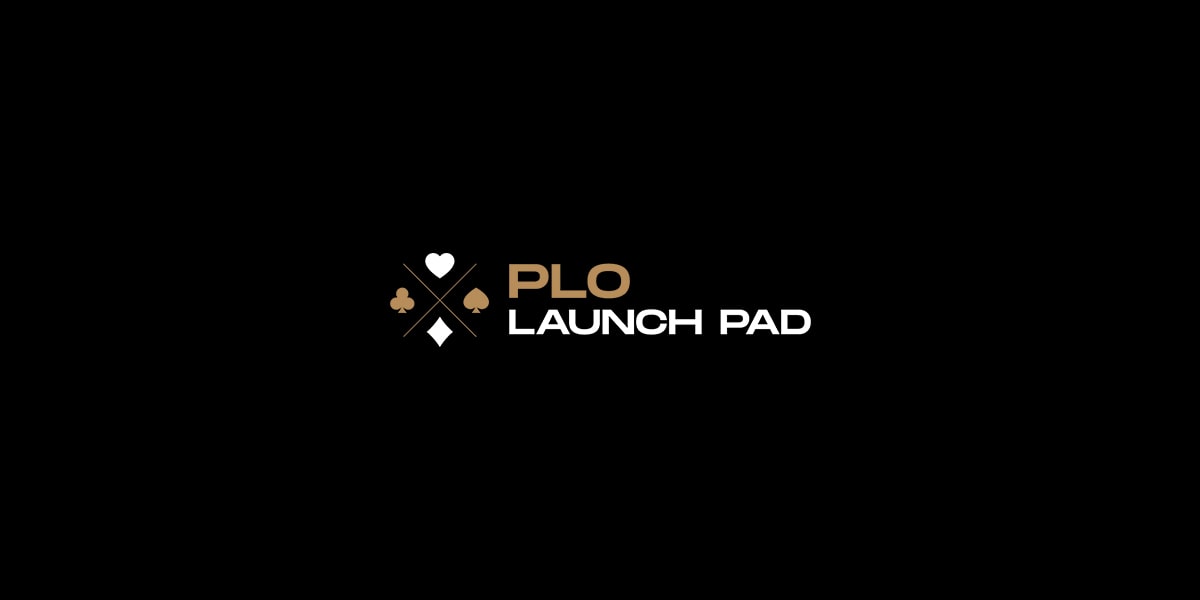 More and more players are transitioning to Pot Limit Omaha as their game of choice, as it provides more excitement and more opportunities for good players. Starting with PLO is hard, though, as although the game seems similar to Hold 'em, it is very different in many important aspects.
For beginners looking to make that transition, Upswing's PLO Launch Pad offers all the necessary tools and advice to make the journey as smooth as possible.
As suggested by the name, this isn't an in-depth course but rather one designed to teach you the fundamentals, learn some basic strategies, and recognize some of the biggest mistakes to avoid during the early stages of your journey.
Some of the things you'll learn include:
Starting hand selection
How to calculate the size of the pot
3-betting and 4-betting tips & tricks
C-betting
Evaluating board textures
As long as you have some basic understanding of poker, this course will enable you to confidently join PLO games. It won't make you an instant crusher, as there is a lot to learn about the game, but you won't be an easy target, and, more importantly, you'll learn how to take advantage of inexperienced players and their common mistakes.
As the beginners' course, PLO Launch Pad comes at a serious discount compared to other Upswing resources. It costs only $99, and as far as introductory Pot Limit Omaha courses go, this is probably the best value for money you can get anywhere.
Advanced PLO Mastery – Taking the Next Step with Pot Limit Omaha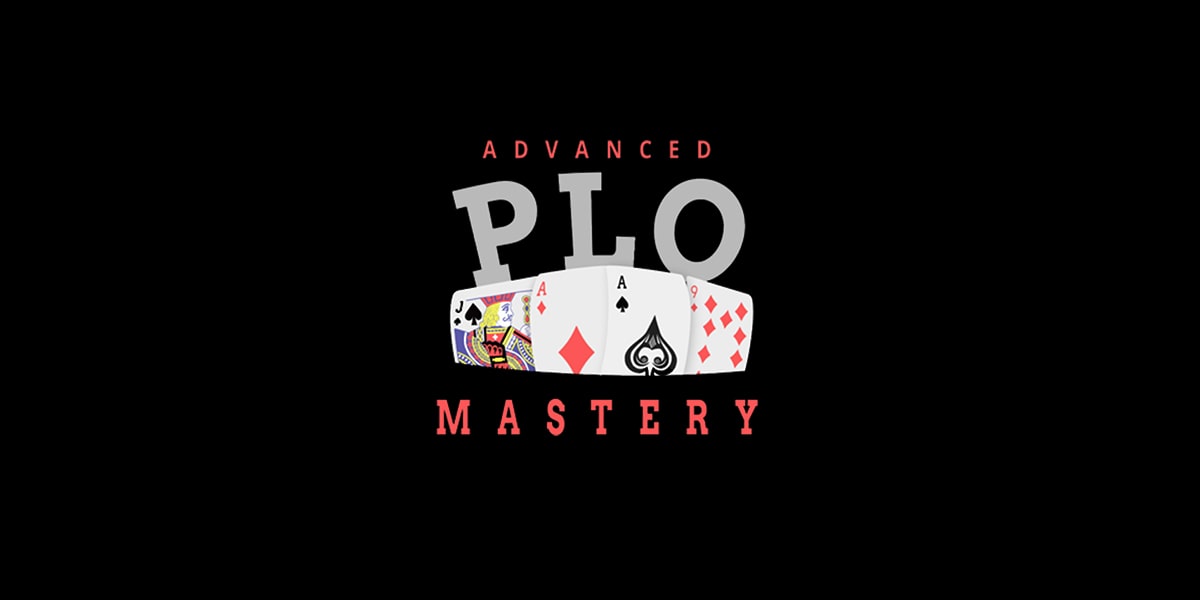 Upswing's second Pot Limit Omaha course is PLO Mastery from Dylan Weisman and Chris Wehner. This is a fully rounded course, similar to the other ones available on the site, and it is priced accordingly at $999.
There are several main sections inside, breaking the game by the streets and rounding it up with a few more lessons:
Preflop play
Flop
Turn
River
Centralized spotlights
Professional fundamentals
Weisman covers the lessons dealing with the mental side of the game, off-the-table preparations, and similar, while Wehner contributes more on the mathematical side, with detailed numbers and calculations.
This is probably the most comprehensive PLO course available in the market, and it has everything you need to really understand the game and become a winner, even at the highest of stakes.
PLO Mastery is perfect for anyone who already has a solid grasp of the game or as a continuation of the PLO Launch Pad. It goes beyond the basics and introduces you to the complicated but interesting world of Pot Limit Omaha in all its glory.
I wouldn't recommend this course to anyone who's not really serious about improving their PLO game. There are other shorter and more manageable options out there if you want some quick tips and tricks. PLO Mastery by Upswing Poker is comprehensive and analytical, and you should know that before purchasing.
Mixed Game Mastery  – Beat Different Games with Jake Abdalla
PLO and Texas Holdem may be the two most popular formats, but there is more to poker than these two variations. Many of them are still offered at major live and online tournament series and are often a part of the game rotation in the highest-stakes cash games.
Jake Abdalla's Mixed Game Mastery course is your one-stop-shop for learning the basics and some more advanced strategies for the most popular poker variants, namely:
Stud
Stud 8
Razz
Omaha Eight or Better
2-7 Triple Draw
Each module covers one game, starting with very basics, like rules and betting, moving on to hand selection, and wrapping up with dissecting street-by-street strategies. There are also numerous examples to help bring these different concepts home.
The great thing about this course is that it's useful for absolute beginners and players who already know the basics but want to expand their knowledge of mixed games. Abdalla does a great job walking you through every game, taking time to break things down.
There are different reasons why people want to learn mixed games. If you just want to beat your home games, perhaps the price of $999 is too steep. On the other hand, if you want to get in the mix at the WSOP or play mixed game tournaments online, Mixed Game Mastery could help put you well ahead of the majority of the competition.
Short Deck Course – Crush Short Deck Holdem with Kane Kalas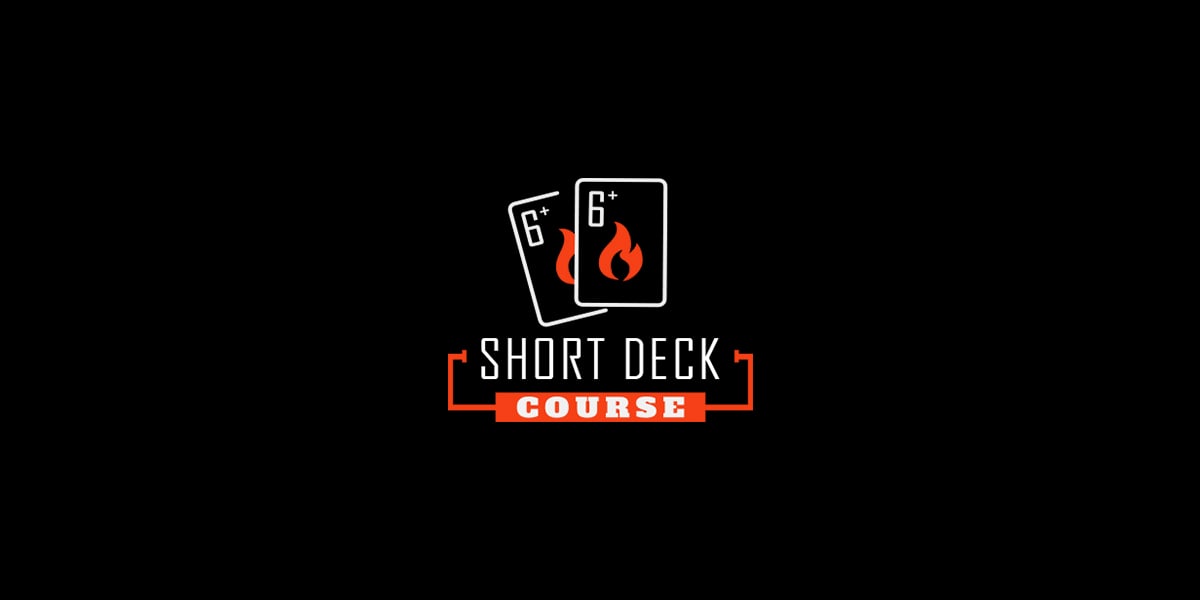 If all these games aren't enough for you and you want to learn something more exotic, Upswing Poker offers the Short Deck Mastery Course by Kane Kalas.
This particular course teaches you the variant of poker, also known as 6+ Hold 'em, and that's become popular in recent years thanks to nosebleed games in Macau and at Triton Poker Series stops.
Short Deck poker is a game similar to Hold 'em in many aspects, but there are many strategic differences one needs to be aware of in order to succeed. This course by Kane Kalas does a great job explaining those differences.
This one is shorter than most Upswing Poker courses, but it doesn't remove anything from its value. Kalas does a great job explaining the game, starting with rules and fundamentals, covering starting hand ranges, and breaking down more complicated preflop and postflop strategies.
There are also many hand examples from live games featuring some familiar faces like Tom Dwan, so in addition to being a valuable resource, it is also quite entertaining, which is the perfect combination.
More and more online poker sites offer Short Deck, so serious money-making opportunities exist. This course will prepare you to easily take on even the highest stakes games, so it's easily worth the $999 you'll need to pay once for full access to all the lessons and charts.
Upswing Poker Review: Short & Specialized Courses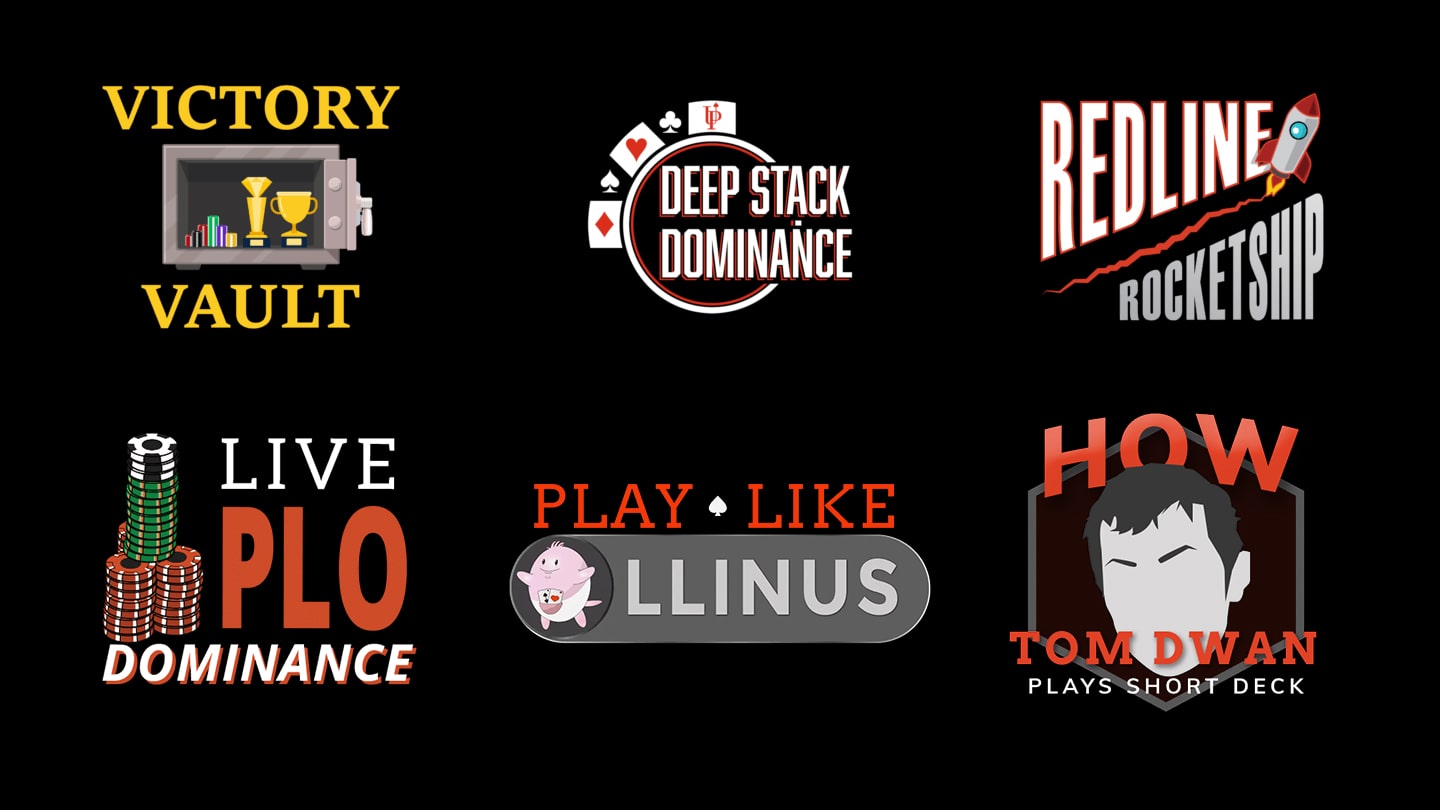 In addition to full-length courses, Upswing Poker also offers a variety of shorter courses that cover a very specific strategy segment. These are more affordable and can greatly help players who know exactly what they're looking for.
⭐ Red Line Rocketship by Uri Peleg – $499
A poker course for cash game players designed to help you increase your non-showdown winnings, usually shown by a red line in various poker trackers (hence the name).
The course contains over 3.5 hours of video materials and teaches you how to get into the right mindset to improve this aspect of your game, followed by poker strategies that you can start implementing immediately.
Red Line Rocketship is definitely an advanced course for the players looking to improve this particular aspect of their game. It may not be very lengthy, but Uri does a fine job of getting his ideas across in a clear manner, so you can easily take his advice and strategies and make them your own.
⭐ Deep Stack Dominance by Nick Petrangelo – $399
Another course by Nick Petrangelo, Deep Stack Dominance, is exactly what it says on the tin. It is a course teaching you how to play with deep stacks in tournaments, which usually means the gameplay during early levels.
There is a lot of value to be had if you learn to play this stage well for a variety of reasons. And who better to teach you than an MTT crusher such as Petrangelo?
Deep Stack Dominance is an excellent addition to the Winning Poker Tournaments course, but it's a fine purchase on its own. If you're happy with other segments of your game but feel like your deep-stack play could use some improvements, this course will get you across the line.
⭐ Victory Vault by Nick Petrangelo & Darren Elias – $399
Another one for tournament players, Upswing's Victory Vault, contains over a dozen videos of Nick and Darren reviewing hand histories submitted by site members.
Although a majority of reviews are for high-stakes tournaments, there are a few events with buy-ins of $109 and under in there as well, so if you're a lower-stakes grinder, these are just perfect.
This mini-course differs from most other ones on Upswing Poker as it goes through non-filtered tournament hands, allowing you to learn a lot from others' mistakes and inaccuracies.
⭐ ICM Unmasked by Nick Petrangelo – $299
Understanding ICM is crucial for any player wanting to excel in tournament poker, and this topic is covered in other MTT courses at Upswing. However, ICM Unmasked by Nick Petrangelo focuses solely on this important topic and breaks it down to the smallest details.
If you're eager to really learn and understand ICM and finally get an answer to any questions you may have about this aspect of the game, this course delivers.
Combining theoretical explanations and practical examples, ICM Unmasked gives you all the information you could possibly ask for, as long as you have the will and the patience to systematically go through the lessons and internalize this knowledge.
⭐ Brain vs. AI Challenge: Libratus Analysis – $499
The Libratus Challenge was a big story in the poker community as an AI took on four of the best heads-up players, and the results were much different than what most expected.
In this mini-course, another heads-up specialist, Doug Polk himself, spends hours analyzing hands from that match, figuring out the strategies AI employed and how it pushed the envelope to improve its winning chances.
If you are into heads-up, GTO, and modern poker theory in general, this is a very interesting course to watch. There are many lessons to be learned, but it is also a great indicator of just how far the computers have come and what we might expect poker to look like in the not-so-distant future.
The course is riddled with game trees and deep-dive analysis, so it's certainly not for everyone. However, advanced HU players will likely find the wealth of information contained inside quite intriguing and helpful.
⭐ Play Like LLinus by Alex Miller – $299
This mini course is similar in structure and approach to Crush the Baron. The basic idea is the same, but in this one, it is Alex Miller analyzing the play of 'LLinusLLove,' another top-tier online cash game crusher.
The course focuses mostly on c-betting strategies utilized by one of the world's best, and seeing how this is one of the most utilized moves in Texas Hold 'em, there is no doubt that Play Like LLinus is easily worth the money.
There isn't much introduction. The course focuses on a fairly narrow segment of the game but covers a lot of ground in several video lessons. You can easily complete it in a single day and start improving your c-bet strategy straight away.
⭐ Live PLO Dominance by Dylan Weisman & Chris Wehner – $499
Another course from Upswing Poker's resident PLO experts, Live PLO Dominance, is a mini-course for those who enjoy playing Pot Limit Omaha in a live environment. Granted, not many people have access to regular live PLO games, but those who do can often achieve very high win rates.
Perhaps the most important segment of the Live PLO Dominance is the "How to Approach Live PLO" module, consisting of five lessons. In it, Weisman explains how these games still offer a lot of value nowadays and focuses on the biggest preflop and postflop mistakes you'll encounter, even at higher stakes.
I'm not sure I've encountered another course focusing on live Pot Limit Omaha, so it's hard to compare this one to anything else. If you have solid game fundamentals and are looking for that extra edge, it's easily worth the money, though. After all, it's just one buy-in if you're playing at the lowest of stakes offered at most casinos.
Upswing Poker Review Summary
Upswing Poker is the largest, most comprehensive poker training site around. It gathers some of the game's best and brightest minds, each of them producing coaching content in an area of their expertise.
The platform is certainly geared more towards intermediate and advanced players, but there is a decent amount of material for beginners as well.
If you're looking to save money, there are certainly cheaper options like Pokercoaching.com, and paying a couple of thousand dollars for two courses isn't for everyone. On the other hand, Upswing provides the kind of knowledge and insights that you won't easily find on other sites.
Whether it's MTTs, cash games, or something else, these courses provide insights to get you over the line and into the profit territory.
Don't expect miracles and for things to change overnight, though. You'll need to put in the time and effort to take advantage of the knowledge offered by Upswing coaches. But rest assured, those efforts will be handsomely rewarded at the tables.
You can find all of the courses here.
Upswing Poker FAQ