Ema Zajmovic Poker Journey: Bosnian Refugee Becomes WTP Champion & Beacon of Positive Energy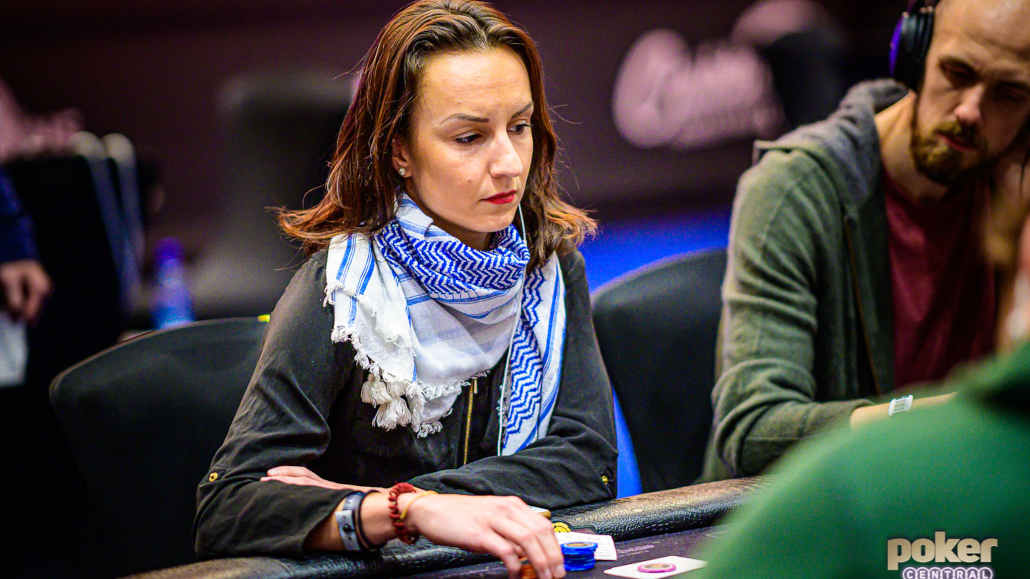 7 minutes
Last Updated: June 18, 2022
The poker world has been buzzing about female participation in the game, as many industry insiders believe women deserve to be better represented in poker.
Yet, there are some shining examples of women who fearlessly take on the male-dominated game and continue to produce results despite all the adversity.
The likes of Maria Ho and Jennifer Harman have been doing it for well over a decade, but they are not the only ones.
Originally born in Canada to Bosnian parents, Ema Zajmovic is one of the new girls on the block.
The cash game pro has been around for some years now, doing well in both her main game and on the tournament circuit, where she has had several notable results.
If you haven't heard of her yet, this is the story of Ema Zajmovic, a female poker player who has been standing shoulder to shoulder with some of the best poker pros out there and more than just holding her own.
Ema Zajmovic Poker Highlights
Born in Bosnia in 1990, moved to Canada in 1996
Has a degree in PR and political communication
Started playing poker at the age of 19
Primarily a cash game pro
Won over $1.14 million playing tournaments
Won a WPT title for C$241,500 at the WPT Playground in 2017
Came second at the WPT Montreal in 2018 for C$556,000
Appeared on Live at the Bike and Poker After Dark
Ema Zajmovic Early Life and Career
Ema Zajmovic was born in Bosnia and Herzegovina in 1990, just in time to witness the carnage and destruction of the Yugoslav wars that raged on for much of the last decade of the 20th century.
Ema's family remained in Bosnia for the duration of the war but managed to get out in 1996 when she was six years old.
Zajmovic's parents and her sister came to Quebec City, Canada, and had an uphill struggle to learn the language and get accepted in the new country.
A bright and strong child, Ema managed to defeat adversity and get accepted by her peers, learning the language and obtaining higher education with degrees in PR and political communication.
She pursued a career in PR and still works in it, doing 20 hours a week at work and spending much of her remaining time playing the game she fell in love with at a young age.
We don't know exactly when Ema started playing poker, but her first recorded tournament results date back to 2011, which means she has at least a decade of experience with the game.
Zajmovic has other interests, including fitness and reading, both of which she claims are crucial parts of her daily routine that she could not eliminate from her schedule.
Ema has also been traveling the world to play poker over the years, but it is clear that poker is not the only reason for all the travels as there are few parts of the world she hasn't visited thus far.
Ema Zajmovic Professional Poker Career
Even today, many years into her poker career and over a million dollars in cash game winnings later, Ema Zajmovic still doesn't consider herself a professional poker player.
She continues to keep down a steady job at a PR company while playing poker in her spare time and managing to make the two work together.
Ema's first official poker result was recorded back in 2011 when she cashed in the €430 EPT Barcelona side event for just over €1,000.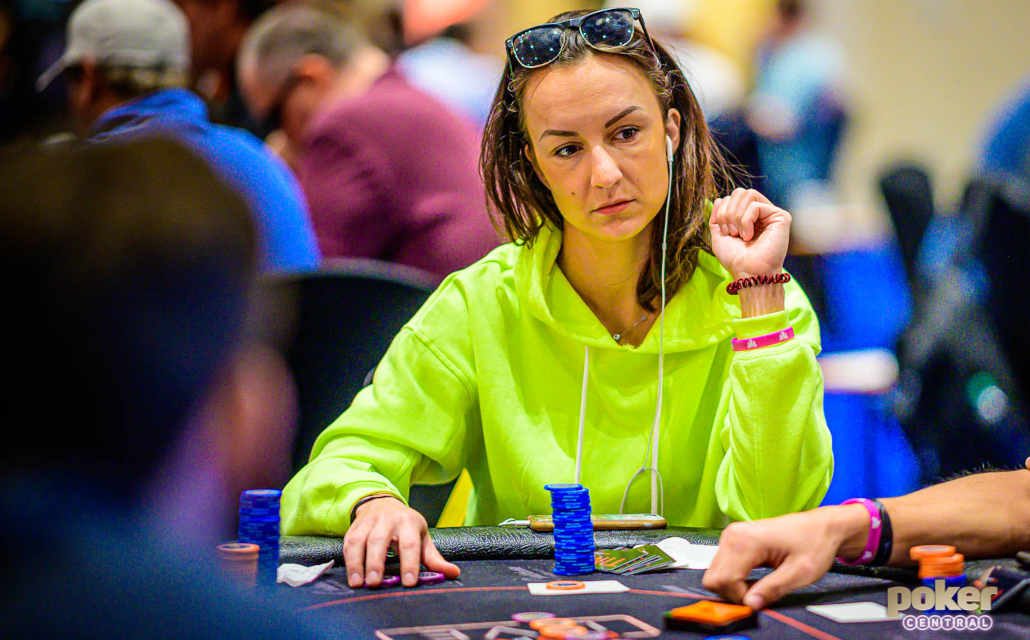 Image courtesy of PokerGO
Back in those days, Ema was only playing an occasional tournament and recording further cashes in Italy in 2012, Malta in 2015, and the Caribbean in 2016.
Over those years, Zajmovic improved her poker skills at the cash game tables, becoming a fierce competitor and getting ready for what was to come.
In 2016, Ema went to Las Vegas for the WSOP and cashed in the $10,000 Main Event, getting busted in 929th place.
She followed that up with a deep run at the C$3,850 WPT Montreal Main Event in her native Canada, where she finished 5th for C$102,000.
Just a few months later, in February 2017, Ema was finally the champion, as she took down the C$3,500 WPT Playground, Kahwanake, for C$241,500.
This made Zajmovic the first-ever female WPT Main Event champion, with others coming close but failing for many years.
Ema didn't exactly turn her focus entirely to tournaments after this success, but she did start playing a few more and kept on recording good results.
Further results came in England, the USA, Canada, and Spain, before she just nearly missed out on yet another WPT title.
In April 2018, Ema came second in the WPT Amsterdam, winning €100,260 after losing the heads-up battle against Florens Feenstra from the Netherlands.
In October 2018, Zajmovic recorded her biggest live cash to date, taking home C$556,000 for a second-place finish at the WPT Montreal Main Event #2.
That time around, she lost the heads-up match against local player Patrick Serda who took home C$668,388 for his victory.
This was an amazing success for Ema, who has always seen poker tournaments as her secondary poker game.
Zajmovic continued to travel the world playing poker, recording even more results in Brazil, the Caribbean, Spain, and Canada before the Covid-19 pandemic put a stop to her travels.
Ema still competed in 2020 and 2021, playing a variety of WPT and WSOP online events in this period, with some success.
As the pandemic came to an end, the Bosnian poker pro was right back in the trenches, entering tournaments mostly on American soil and posting new results as she awaits her new tournament title.
Ema Zajmovic in the Cash Games
Despite all her success in poker tournaments, Ema Zajmovic remains predominantly a cash game player, known for her fierce deep-stack play and her nerve to take on any opponent.
At the age of 31, Zajmovic has been playing cash games since she was of age. By her own admission, she was not amazing early on but learned the game by playing and competing.
Like most cash game pros, Ema is relatively private about her wins and losses at the cash tables, but from what information is out there, we can conclude that she has done very well for herself.
Ema's success in the tournament arena made her somewhat famous, getting her invited to the cash game show Live at the Bike, as well as the 13th Season of Poker After Dark.
These TV appearances and her tournament title, and other notable results have made Ema Zajmovic one of the most popular and successful female poker players early in the 21st century.
The thing going for Ema the most is that she is only 31 years old, meaning she has many years ahead of her to play poker and continue to build her impressive resume.
At the current rate, we can expect to see Zajmovic playing even higher-stakes games and appear on more televised poker games in the near future.
Ema Zajmovic Net Worth
Ema Zajmovic has been one of the most successful female poker players in recent years, and her name went from obscurity to poker headlines very fast.
To date, she has won $1.14 million in poker tournaments, with her biggest single cash standing at $424,511.
It is worth noting that Zajmovic has played significantly fewer poker tournaments than many of her competitors, making much of the $1.14 million sheer profit.
Considering she does not play high-rollers, Ema has done well for herself in the tournament arena, but the travel costs over the years have probably eaten away at a good chunk of her profits.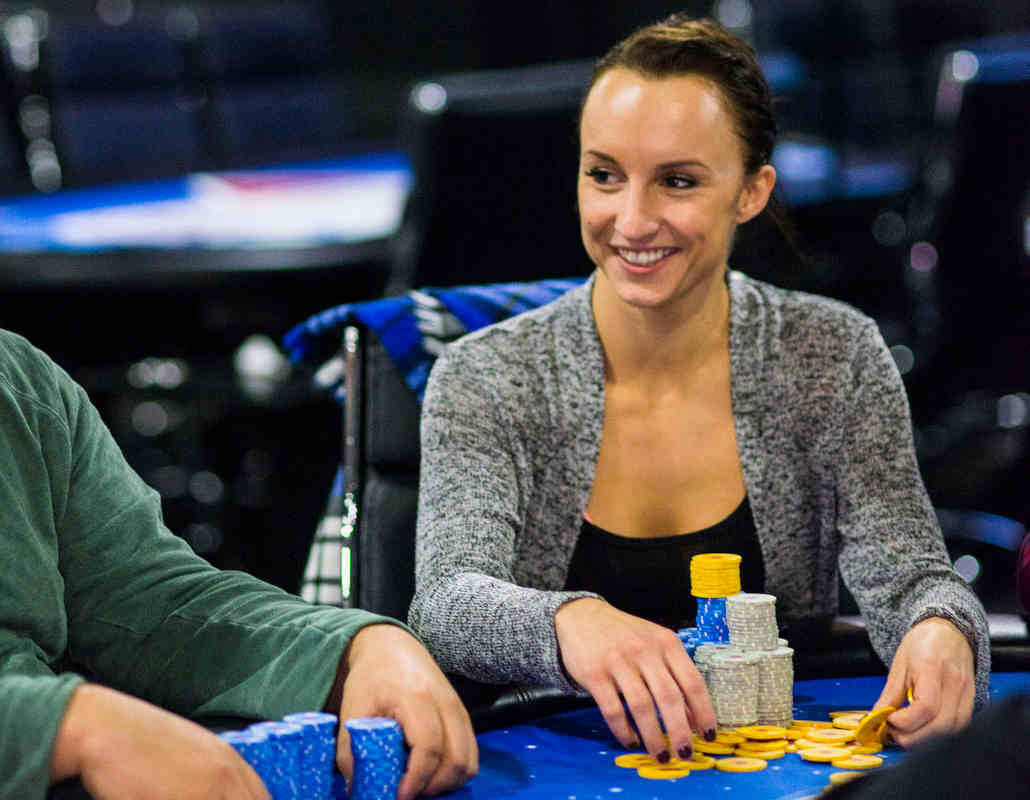 Image courtesy of World Poker Tour
Yet, being primarily a cash game pro, Ema Zajmovic net worth has probably grown substantially over her decade of playing poker and winning at the cash tables.
She continues to hold down a steady job, which means she is free to leave any poker winnings in her bankroll, which she can continue to grow.
While this may seem like speculation, and there is no clear way to tell, I will say that Ema Zajmovic net worth currently stands at around $2,000,000, much of that coming from her cash game winnings.
Where is Ema Zajmovic Today?
Unlike many poker pros whose prime is well past them, Ema Zajmovic may yet have her best poker playing years ahead of her.
At just 31 years of age, Ema continues to travel the world, playing poker, doing her job as a PR agent, and enjoying many of life's greatest pleasures.
In the poker world, Ema is friends with many major characters, such as Landon Tice. Outside of it, she is a cheerful person who spreads positivity and continually works on bettering herself.
The reunion. I made them make peace. #wsop magic is real @LandonTice @GingePoker @SolveForWhyTV pic.twitter.com/0p6SA6Dw1A

— Ema Za (@EmaZajmo) June 3, 2022
Ema is a fan of yoga, psychology, and philosophy, all topics that she often posts about on her Twitter profile, @EmaZajmo.
According to the player herself, it is very hard to predict where she will be even next week, much less in a year or two.
But the one thing we can be almost certain of is that we will keep seeing her around the poker circuit for many years!