EPT Cyprus 2023 – Schedule, Highlights, Venue, and More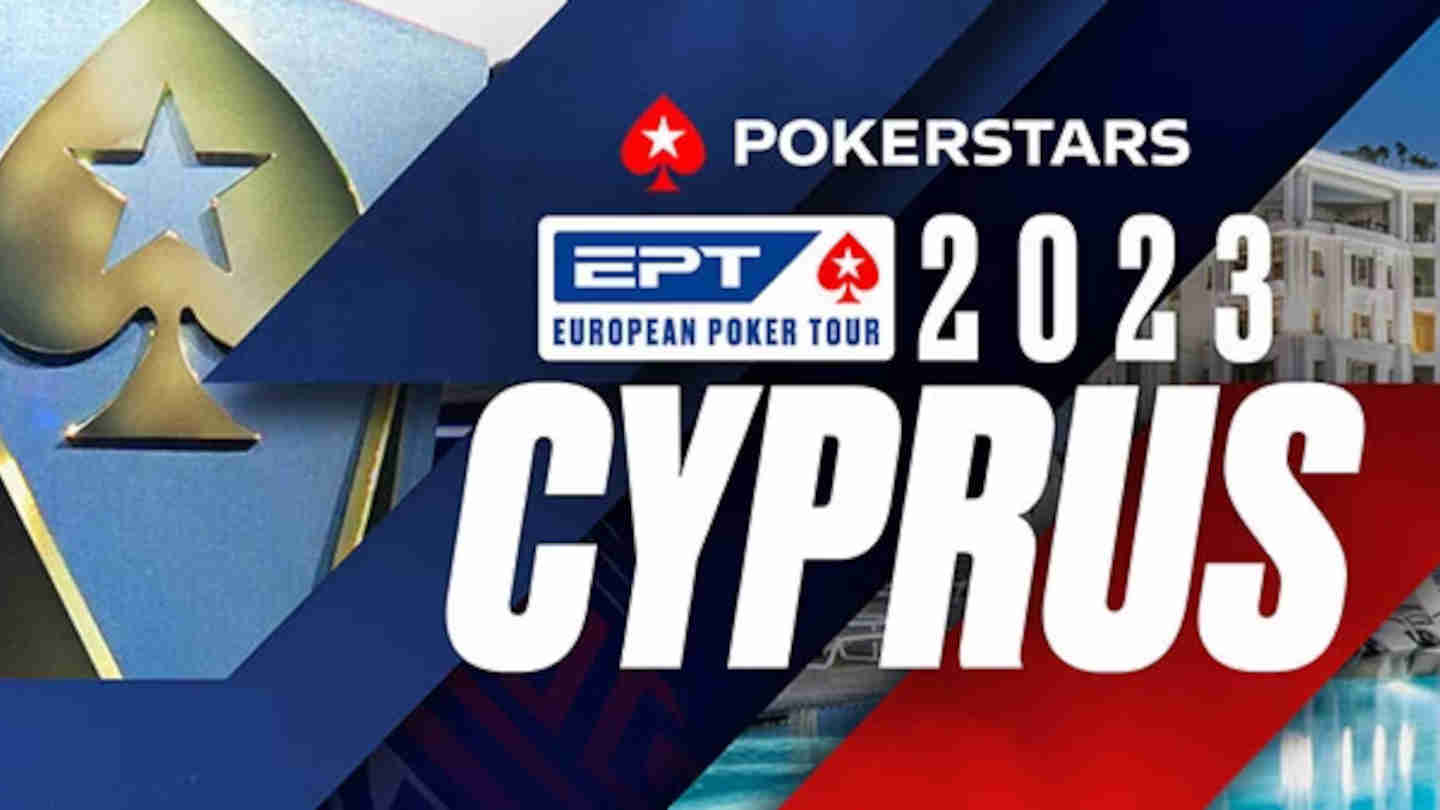 Following successful stops in Paris, Monte Carlo, and Barcelona, European Poker Tour (EPT) is headed to the Mediterranean island of Cyprus for the first time in its history.
The Cyprus stop was added to the Tour schedule this year, with Merit Royal Diamond Hotel Casino & Spa playing host to the inaugural event.
Starting on October 12 and playing through to October 22, EPT Cyprus will feature a grand total of 59 unique poker tournaments, including Main Events, satellites, High Rollers, and plenty of side events with a variety of buy-ins.
As is customary for PokerStars events, EPT Cyprus will offer a number of side events in various poker disciplines like PLO, 8-Game, HORSE, and more, along with various formats of NLH tournament play.
The festival kicks off with a series of Eureka Poker Tour events, offering more affordable buy-ins and huge prize pools, before entering the Main Tour period on October 15.
The 10 days of exhilarating poker action will culminate in the $5,300 EPT Cyprus Main Event, which kicks off on October 16 and runs until the final day of the festival.
EPT Cyprus Key Takeaways
Inaugural EPT Cyprus festival
$5,300 EPT Main Event in the Spotlight
Six $25k High Roller and a $50k Super High Roller
Dozens of Preliminary Events
Eureka Poker Tour Main Event, Cup, and High Roller
EPT Cyprus Highlights & Schedule
As already mentioned, the 2023 EPT Cyprus will start off with a number of tournaments with the Eureka tag on them, signifying lower buy-ins, but the same high level of player experience given to EPT players.
The $1,100 Eureka Main Event, $550 Eureka Cup, and $2,200 Eureka High Roller will run between October 12 and 16, making it a great opportunity to run up a big score in preparation for the main festivities.
While the EPT Main Event only starts on October 16, there will be plenty of preliminary action for high rollers as well, with a $10,200 Mystery Bounty event and a variety of High Roller and Super High Roller events scattered throughout the festival.
In fact, a total of six $25k High Rollers and a single $50k Super High Roller will make this one of the biggest tournament festivals ever played in this part of the world.
Highlight Events of the 2023 EPT Cyprus
While the festival will feature 50 events in total, here is a quick look at some of the highlight events you may want to check out during your time in Cyprus:
| | | |
| --- | --- | --- |
| Date | Event | Buy-in |
| Oct 11-12 | Mystery Bounty | $10,200 |
| Oct 12-16 | Eureka Main Event | $1,100 |
| Oct 12-13 | 8-Game | $1,100 |
| Oct 13 | $25k NLH #1 | $25,000 |
| Oct 14 | $25k NLH #2 | $25,000 |
| Oct 14-15 | Eureka Cup | $550 |
| Oct 15-16 | Eureka High Roller | $2,200 |
| Oct 15-17 | EPT Super High Roller | $50,000 |
| Oct 15 | Women's Event | $330 |
| October 16-22 | EPT Main Event | $5,300 |
| Oct 16 | HORSE | $550 |
| Oct 16 | Pot Limit Omaha | $5,200 |
| Oct 17 | $25k NLH #3 | $25,000 |
| Oct 17-18 | Pot Limit Omaha | $1,100 |
| Oct 18-20 | Mystery Bounty | $3,000 |
| Oct 18 | $25k NLH #4 | $25,000 |
| Oct 19-20 | Seniors Event 50+ | $550 |
| Oct 19 | $25k NLH #5 | $25,000 |
| Oct 20-22 | EPT High Roller | $10,000 |
| Oct 20 | 8-Game | $550 |
| Oct 21-22 | NLH Deep Stack | $2,200 |
| Oct 21-22 | $25k NLH #6 | $25,000 |
| Oct 22 | NLH 6-Max | 2,100 |
| Oct 22 | NLH 6-Max | $5,150 |
EPT Cyprus Venue – Merit Royal Diamond Hotel Casino & Spa
The inaugural EPT Cyprus will play out at the luxurious Merit Royal Diamond Hotel Casino & Spa, the poker hotspot for Cyprus and neighboring countries.
Located in Kyrenia, on the beautiful northern Coast of Cyprus, Merit Royal Diamond Hotel Casino & Spa has been playing host to major poker events for a number of years, including the prestigious Triton Poker Tour, which drew in some of the biggest names in the world of poker.
Now, Merit Casino will have an opportunity to present itself to an even broader audience, with hundreds of players from across Europe and beyond expected to make the journey for the first-ever EPT festival played in Cyprus.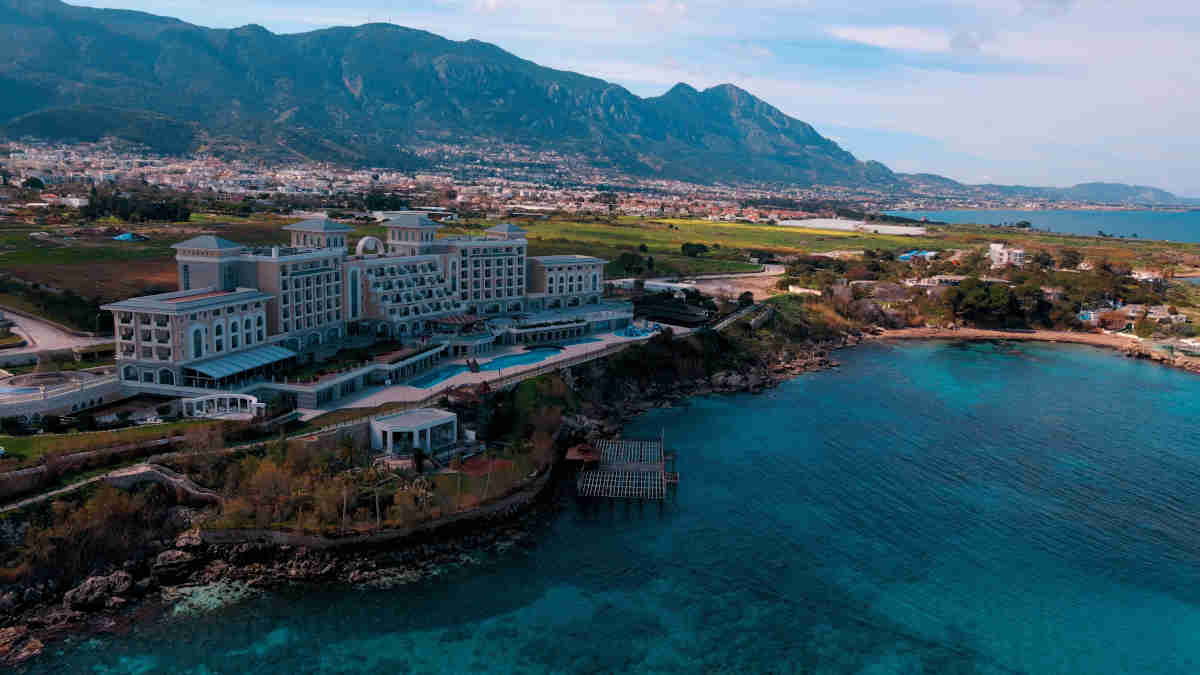 Merit Poker Room, which was only open in 2018, has already become one of the most prestigious of its kind, and has hosted many of the world's biggest poker champions like Phil Ivey, Antonio Esfandiari, Tom Dwan, and many others.
Come October, Cyprus will be an ideal location to get away from the gloomy skies over most of Europe and back into the sunshine which never really leaves the incredible Mediterranean paradise.
Book Your Accommodations with PokerStars Travel
After hosting live poker tournaments for decades, PokerStars has become the champion at making sure that players are well taken care in every possible way.
If you are looking for an easy way to get to Cyprus and guaranteed accommodations at the venue, PokerStars Travel is there to help you.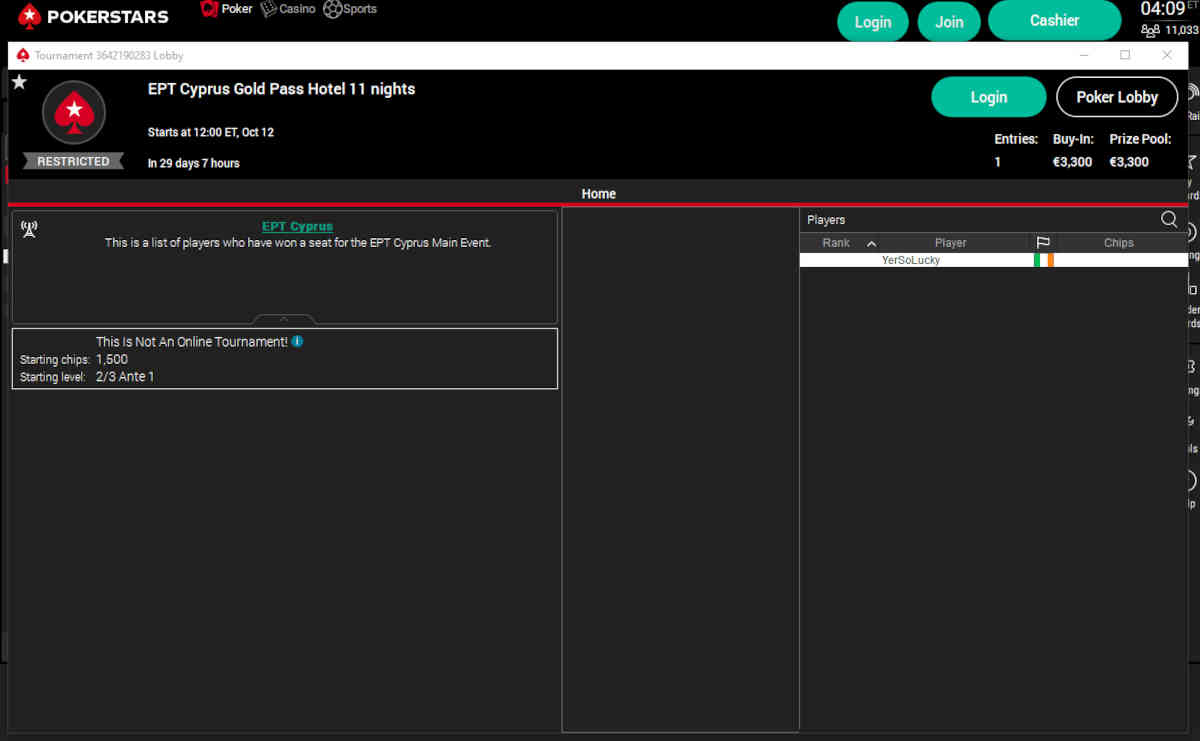 Dedicated PokerStars Travel hosts will help you book your rooms at best possible rates and enjoy the best possible experience at EPT Cyprus and all other PokerStars-run tournaments.
Contact PokerStars Travel right now to ensure the best deals and book your rooms well in advance of your planned trip to EPT Cyprus.
Save the Dates for EPT Cyprus
The first-ever EPT festival in Cyprus is coming closer by the day, and it is time to make the arrangements, save the dates, and book your rooms.
The festival features events ranging from just $550 to $50,000, making it an ideal stop for casual players looking for a poker vacation and high roller alike.
Whether you are looking to enjoy the last rays of sunshine for 2023 or play with the best in the world and compete in the biggest tournaments around, Merit Royal Diamond Hotel Casino & Spa has you covered.
Preliminary Eureka events kick off as early as October 12, with key EPT events on the calendar from October 15.
Book your seats online today or head on over to PokerStars to check out the full list of online satellites that will let you win your EPT Cyprus seats and enjoy the festival at a fraction of the buy-in price.