What Lies Ahead for Live Casinos Online?
Taking the whole casino lobby from the physical to the online world was the move that changed the gambling industry completely, drawing a whole new audience to casino gaming and fully changing the standard casino experience.
It was almost 30 years ago when the first online casino was launched in Antigua and Barbuda in 1994.
This was quickly followed by the start of Microgaming, the gambling software company that stayed one of the main and up-to-date leaders in the industry.
What players could have seen in the previous decades was the fast tech development that not only took card casino games like poker or blackjack into the digital realm but also turned them into their better and more exciting version that could be enjoyed from the comfort of our homes.
Shortly, the market went mobile. Right from the start, it has had a countless number of gaming providers offering infinite options for players, ranging from their unique visual design to stunning gameplay options. But what lies ahead? Let's dive in.
Live Casinos: Peculiar Combination of Online and Brick-and-Mortar Worlds
The bedrock of a live casino today is – a good website, a stable internet connection, video live-streaming devices, educated and professional live dealers, and a live chat option available for every player.
Then, there is also a great customer support team, the versatility of deposit and bonus options, and a variety of high-class games at hand.
But, as with anything good in life – this was not built on a foundation of ease. The road has been rocky, but it led to a rock-solid base with not only great user experience but many promotions and bonuses players can happily exploit.
How Live Casinos Emerged? 
In late 1997, an online site Planet Poker was first to launch something similar to a live casino show we know today.
Its real money poker room made full use of the Broadband Revolution, also showing what could be achieved in case we find a way to improve internet speed and connection, as well as the devices that we use.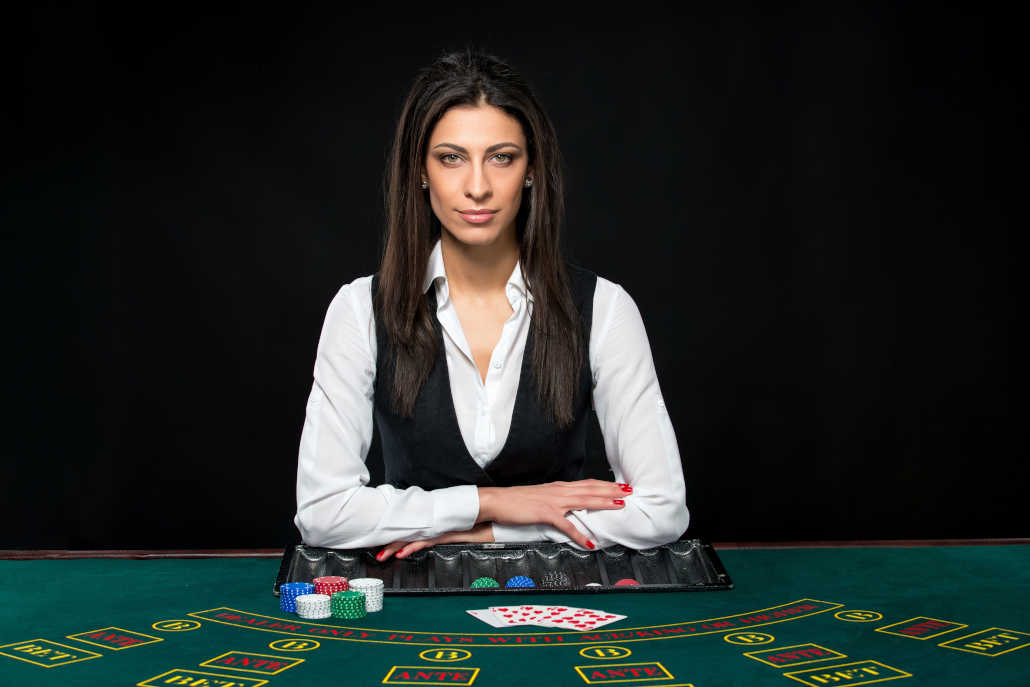 And this happened to be the only setback for live casinos gaining instant popularity. With bulky computers and unreliable and choppy modems, placing live casino bets needed to wait for better years to come.
Then, the 2010s arrived, the problems were gradually repaired, and these sites have been blooming ever since.
Inter alia, that's also the period when the famous casino in Maryland, currently known as Live! Casino & Hotel, started offering live services (the 6th of June 2012 was the time of their first live event).
Not only have connections been tweaked and improved, but today, there is also a plethora of devices available – from monstrously powerful PCs, laptops, and tables, to high-speed smartphones and androids.
Streaming from a casino or a gaming studio became no issue at all, and many companies joined the wave.
They came forth offering everything that would make a dream of any gambler – an easy-to-make account, quick registration, many tables for various card games,  high security,  good terms and conditions, many benefits, and more.
There was also a selection of poker events anyone can book, amazing employees, and fine customer services provided in both English and local languages (as well as a number of other features).
Most Popular Live Dealer Casino Games
Once again, gamblers got their favorite table games in a live dealer form: anything from poker, blackjack, baccarat, roulette, and other casino classics goes.
You can just type 'live dealer games' inquiry in the Google Chrome browser and see a great number of offers provided by live dealer casinos.
The choice can go from games you can play straight from your web browser, a casino app you can download, Facebook or Twitch streamers, to content related to useful casino reviews people can check out.
But this doesn't stop at table games. Like every time, developers didn't forget to add their contribution by providing better, stronger, and more dynamic casino games. That's why we can say that live casino slots are becoming a thing now.
The whole idea became a reality in 2019 when Playtech launched Buffalo Blitz, one of the most popular slots titles, making it a one-of-a-kind live dealer game.
With it, the slots gaming experience took an entirely new approach, going from a solitary play to a full-on community entertainment.
After the wager amount and number of spins are decided by each member, a dealer (aka presenter) is the one who takes action spinning the reels, and the jackpot prizes and wins are taken from the gambling pool.
Besides spinning the reels, providing assistance, taking wagers, and answering questions, the dealer's role is also to make a game-show-like atmosphere, adding to the entire gambling experience and entertaining participants.
Chances are, the users will like it, even if it takes a bit longer to see if their $5 bets would pay off.
On the Edge of Transforming Digital Gambling Industry 
As we already stated, it maybe doesn't have fine dining included, but some of the best things about live dealer casinos and games today are not only that you can use your phone or a computer to play games at any place possible.
It also comes with great customer support, a variety of games, and different ways to gather winnings, all in a live format.
And since there are no particular system requirements other than having a flash player, the details you need to pay attention to are primarily play-related.
For example, what games are on offer with which provider, is the casino site you are checking out addressing safety issues properly, what are the wagering requirements, game variety, and similar.
We've seen constant technological improvements and techs like cloud gaming, VR/AR options, 3D scans, improved live-streaming, better mobile devices, and similar emerging.
Thus, what some of us expect to see in the future is more games like live casino slots, more visual details added to the gameplay, and more live casinos in general.
But also that the casinos will link their offers more to devices like VR goggles. All in all, the future for live casinos is very bright.