Pick Your Poker Room & Get Free Poker Coaching Today!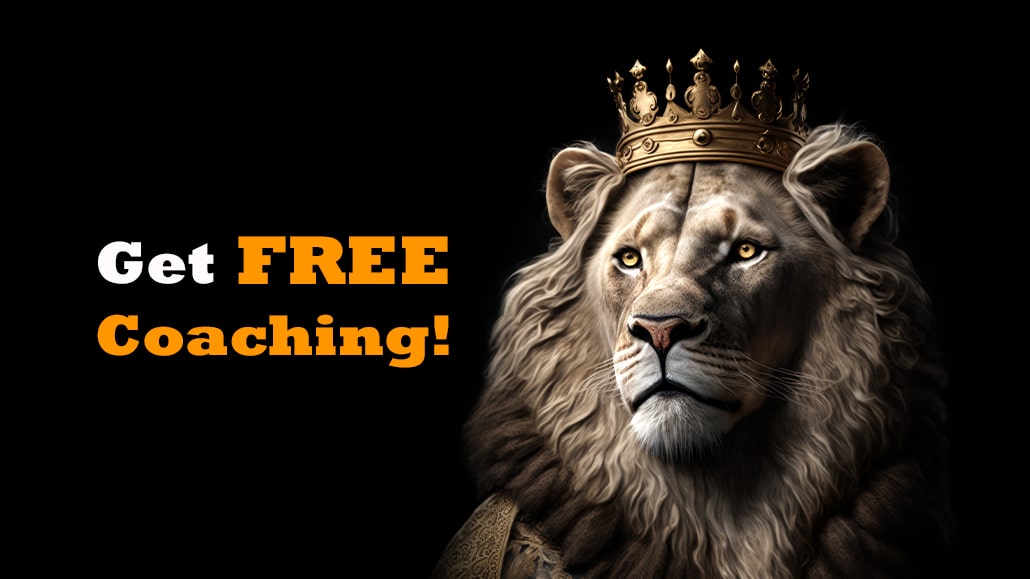 With every passing year, being a winner in online poker is becoming increasingly harder, and the only way to keep up with the curve is to take the game seriously and invest in some sort of poker coaching training.
The problem is many new players are hesitant about springing money for poker coaching, fearing it might not be worth it. And those who might be ready to take the risk still struggle to figure out what training platform to go for.
If you recognize yourself in one or both of these, we have some great news for you. We've partnered up with Pokercoaching.com, giving you free access to the platform just for signing up and playing some poker at one of our partner rooms. Take a look at this awesome promotion!
Simply pick a room that you don't have an account with, deposit, meet the minimum play requirements, and you'll receive a Pokercoaching PREMIUM subscription, normally worth $147.
Why Do I Need Poker Coaching?
If your goal is to grow as a poker player and move up from absolute micros, joining a poker training site is the fastest and most reliable way to go about it.
There is so much to learn about poker, and, in theory, you can learn a lot of it on your own through trial, error, and analysis. But it will take you much longer, and you might end up "learning" certain concepts wrong, costing you a lot of money in the long run.
A quality training program removes these problems. It gives you access to structured lessons taught by experienced professionals who know what they're talking about.
The likes of Jonathan Little and the rest of the Pokercoaching.com team have countless hours of experience on the felt and have been teaching poker for years.
They not only know what areas of the game you should focus on but also have the skills to transfer that knowledge to you.
You can learn in a matter of months what would take you years on your own. As long as you properly apply yourself to studying, you can become a winning player fairly quickly, at least at lower stakes. And, if nothing else, winning is so much more fun than losing.
What's Included in the Pokercoaching PREMIUM Subscription?
By joining one of our partner rooms and meeting the rake requirements, you'll unlock access to the PREMIUM subscription package at Jonathan Little's Pokercoaching.com. Many players out there are happy to pay just shy of $150 for this content, so you'll be getting a great deal.
The platform advocates the concept of "active learning," so in addition to well over 100 videos covering all aspects of poker strategy, you'll also get access to quizzes and homework assignments, all designed to make you a winning player.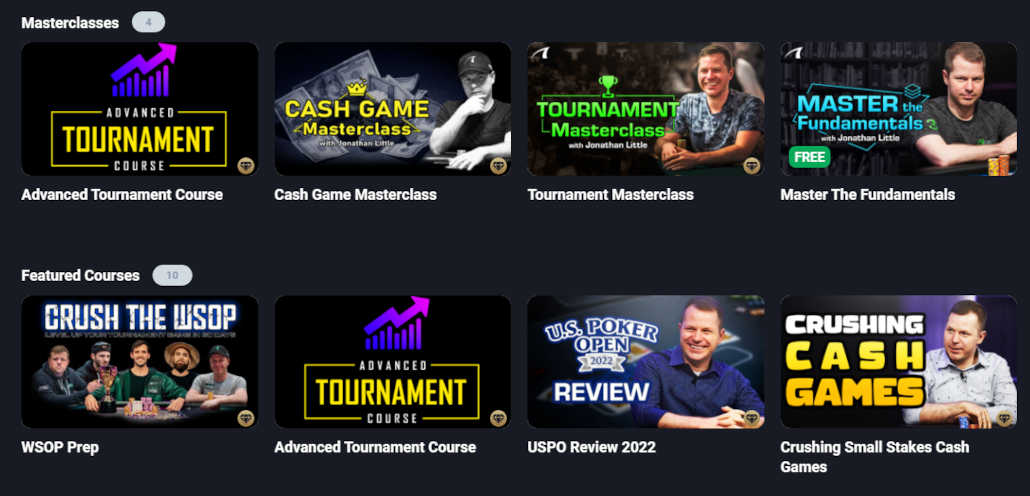 There are several full-blown courses covering tournament play and cash games, alongside individual videos on particular concepts, member hand reviews, past webinars, and much more.
There are useful hand charts to help you navigate different spots and a very active Discord community where you can find like-minded individuals set to improve their game.
Pokercoaching.com is truly one of the best-rounded platforms out there, whether you're a beginner looking to learn the basics or an advanced player seeking to gain an edge over the competition.
Okay, I'm In – How Do I Sign Up?
If you're ready to take the next step and join one of the best training platforms for free, there are just a few simple steps you need to follow.
Visit our dedicated signup page and pick the room you want to play on.
Once done, fill in the form on the same page with the details (poker room, screen name, and your email).
Make a deposit and play to meet the requirements listed next to each individual room.
We'll reach out to give you your free Pokercoaching.com access as soon as you meet the requirements.
You don't need to worry about the requirements too much. You can start with a deposit as low as $10 and pay as little as $10 in rake, so anyone even remotely serious about poker will have no problems getting there.
Don't let this opportunity pass you by. Get involved today and take advantage of the best deal you can find to receive premium poker coaching at no additional cost. You just need to play some poker, which we suspect you were going to do anyways!