Casino Games Available for Home Entertainment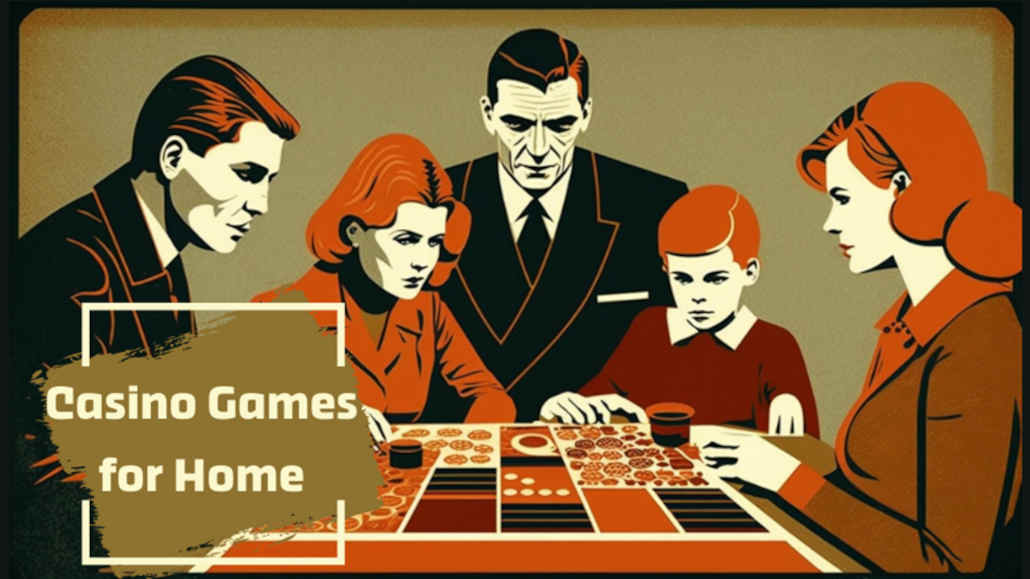 Casino games are a great way to add some excitement and fun to your home entertainment options. From traditional card games like poker, blackjack, and roulette to casino pokies, there is something for everyone in the world of casino gaming!
Whether you're an experienced player or just getting started on your journey into the fun of casinos, we can help you learn about all the different types of games available so you can choose the one that best suits your tastes and level of experience.
Read on to find out more about each type of games!
Poker Games
Poker is one of the classic card casino games and one of the most favorite games around to play. It involves betting, bluffing, and lots of strategy. In an online casino, you can play all types of poker variations, including Texas Hold'em, Omaha Hi-Lo, Seven Card Stud, and Five Card Draw.
You can also find tournaments for different variations as well as free online poker rooms to play and practice your skills before taking the plunge into real money gaming!
Video poker has become increasingly popular to play in recent years thanks to its convenience and low house edge. This game combines the basics of five-card draw poker with slots-style play, giving players the chance to win real money by forming winning hands out of randomly dealt cards.
Many online casinos offer video poker games that you can play for free or real money from your home computer or mobile device.
Blackjack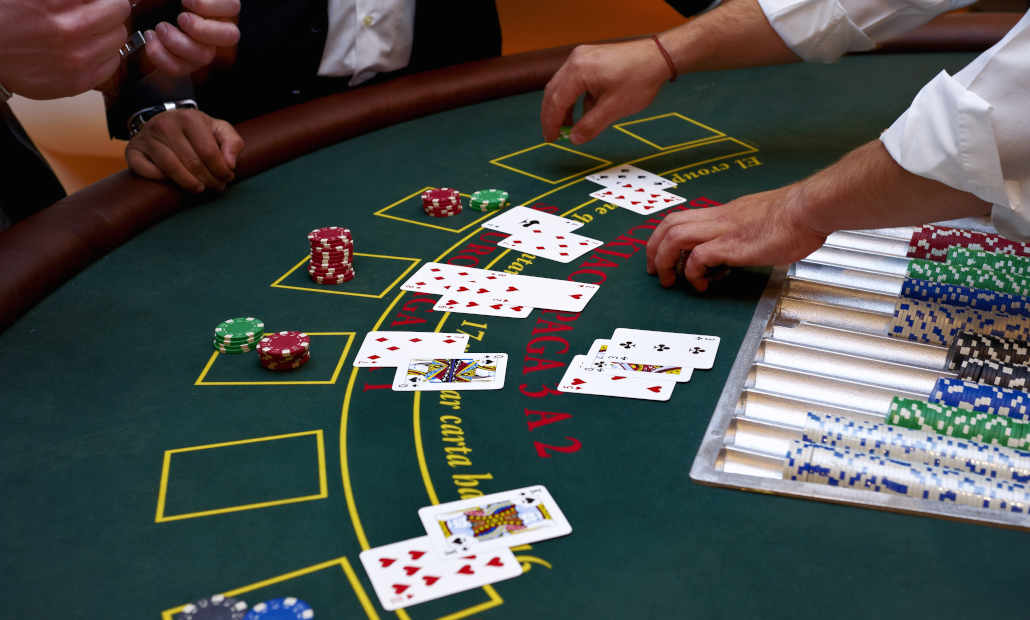 Blackjack is one of classic card games that has been around for centuries. This fast-paced game requires quick thinking and strategy to win – no two hands are ever the same!
At casinos you will typically find traditional blackjack, as well as other variations like Spanish 21 and Double Exposure. You can also find lots of online blackjack options to play and practice your skills before heading to the tables.
Players compete against the dealer to get as close to 21 as possible without going over. Any online casino offers blackjack games, with variations such as multi-hand and side bets available.
Learning the basics of blackjack is fairly easy, but mastering it requires practice and patience.
Slot Games
Slot machines have been around since the late 1800s and remain one of the most popular forms of gaming to play. Online ones use virtual reels, so you don't even need physical coins or bills for playing slots —just your computer or mobile phone!
With online slots, you'll usually find more than one payline and bonus features like free spins and multipliers. Just be sure to read up on the game before you start playing so you know exactly how it works. Maybe try something exciting while you're at it, like Joker & The Thief.
Slots games are easy to learn and incredibly exciting to play! Simply insert coins into the machine, spin the reels and hope for a lucky combination – it's that easy!
You'll find all kinds of themes in slots machines, from classic fruit machines to TV show themed games packed with bonus features like free spins and mini-games.
There are also progressive jackpot slots which offer life-changing payouts if you hit the right combination of symbols!
Roulette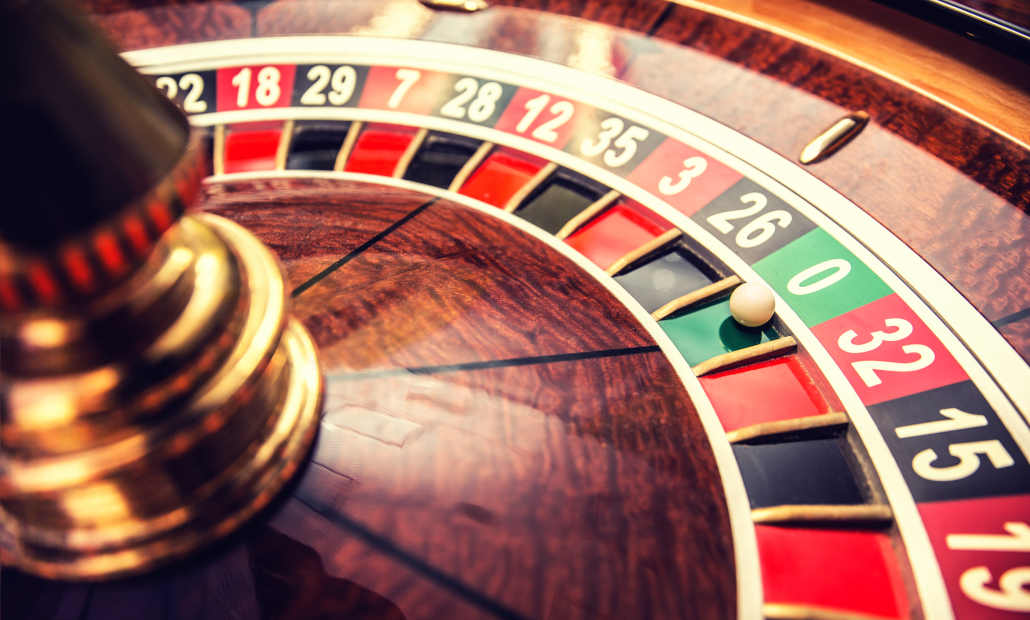 Roulette is one of classic gambling games that's easy to play at home. Online roulette games are available for both versions and usually come with pretty graphics that make it feel like you're in Las Vegas.
This exciting casino game involves betting on the outcome of a spinning wheel – will it be red, black, or green?
You can find lots of different roulette variations in casinos and online too, including American and European versions as well as more exotic options like Double Ball Roulette and Multi-Wheel Roulette.
Honorable Mentions
Home casino free games are an exciting way to bring the fun and excitement of real casinos into your own home. Here's some games we didn't mentioned before:
Baccarat. In baccarat, two hands are dealt—one for the player and one for the banker. Players can bet on either hand or tie, and whichever hand has the final total closest to nine wins. Baccarat is considered to be one of games of chance, but there are still strategies that can help you increase your chances of a win.
Craps. Craps is one of popular dice games in which players bet on the outcome of a roll or multiple rolls. This game can get quite complex and involve numerous "prop" bets, so we recommend reading up on how to play craps before attempting it at home.
Keno & bingo. Keno and bingo are two games that involve drawing numbers from a pool of randomly selected numbers. Players then check off these numbers as they come out, with the objective being to match as many as possible.
How to Play Home Casino Games
Playing casino free games at home can be a fun and exciting experience, but it's important to remember that you should always gamble responsibly and not bet more than you can afford to lose. Here are some tips for playing safely from your own home:
Picking the Right Casino Game
One of the first things to consider when playing home casino free games is which game to pick for play. Do you want a classic, like Blackjack and Poker? Or do you prefer some of the newer games, such as slots or video poker?
There are many different types of casino games to choose from, so make sure you pick one that appeals to your interests.
Setting a Time Limit and Bankroll
Before you start playing, it's important to set limits in terms of time and money. Make sure you know how much time and money you have available for gambling before you begin.
This will help ensure that your play stays within a reasonable limit and helps prevent costly losses.
Developing Your Own Winning Strategy
A strategy for a win is essential when playing home favorite games. Start by researching games you want to play, so that you understand the rules, odds, and potential strategies for each game.
Then practice these games until you become familiar with them. Finally, develop your own unique strategy for a win that works for the type of game(s) you enjoy playing most.
Understanding House Edge Advantages
It is important to understand that playing home casino games carries a potential for loss of money. The house edge is the amount of advantage the casinos has over any given player in terms of odds.
Understanding house edge advantages can help you develop a more successful strategy when playing home casino games.
Managing Risk When Playing Home Casino Games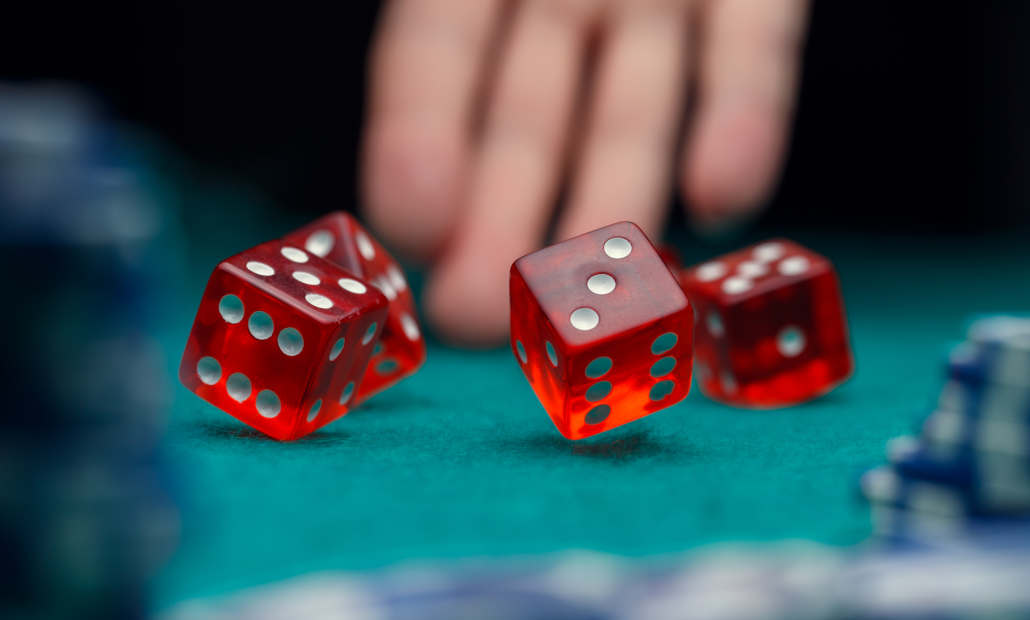 Risk management is an important part of playing home gambling games. Make sure you are aware of your losses and how much money you're willing to risk before beginning play.
It's also important to set limits on how long you will be playing, as well as how much money you are willing to bet per game or session.
Learning Multiple Strategies for Different Games
While it's true that there is only one optimal strategy for any given game, it is still beneficial to learn multiple strategies. Doing so will give you an edge when the games change, such as a new card being dealt or a different set of rules coming into play.
Embracing Positive Thinking at the Table
While playing home gambling games it's important to stay positive and remain in control of your emotions.
Don't get too frustrated if you are losing money- instead focus on enjoying the experience and learning from each round of play.
Taking breaks throughout your gaming session can also be helpful in controlling emotions and staying focused on having fun.
Staying in Control of Your Play
Finally, always remember that it is important to keep control over your play. Don't let yourself get too carried away and make sure you stick to the limits you set for yourself before you begin playing.
This will help ensure that your home casino gaming experience is a positive one and will minimize any potential losses.
Conclusion
The world of casino gaming is full of excitement! From traditional card games like poker to slots machines with life-changing jackpots, there are plenty of options available no matter what your level of experience or budget might be.
With so many games to choose from, you're sure to find something that you'll love! Good luck!