Introduction to Crypto Staking: Potential for Passive Income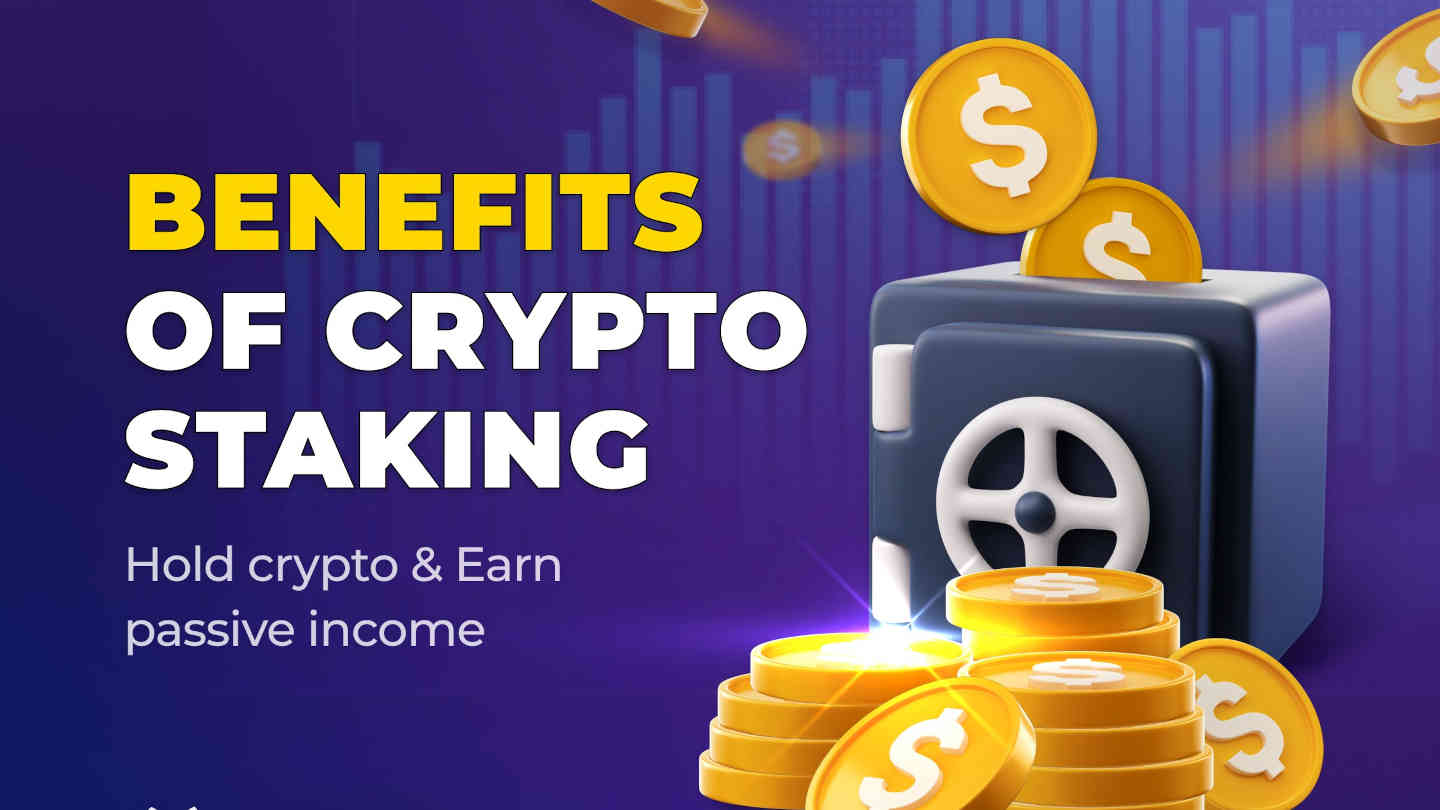 Is it possible to make passive income by holding cryptocurrency? Trying to answer that question in this article, we will consider a unique mining and tokenization alternative – Crypto Staking.
What is Crypto Staking?
Staking is the locking of a currency to ensure security on the blockchain network. This process uses the Proof of Stake (PoS) algorithm – proof of ownership.
Therefore, the more cryptocurrencies you have, the more you help the system as a whole. Since your actions help the system, you can earn various rewards through this process.
How Does Staking Work?
Let's say you have a certain cryptocurrency in your balance. You choose a crypto platform with Staking functionality according to your preferences. The main criteria for selecting a platform are a minimum threshold, profit, and various cryptocurrencies.
The minimum threshold is the amount of cryptocurrency in your balance to start Staking. After that, profit is determined according to APY values (annual percentage of net profit with compound interest) and APR (annual percentage with fees).
For example, on BetFury, an ecosystem of crypto products, Staking is implemented with up to 50% APY, and passive income is paid daily.
To receive rewards, you should have 100 BFG (BetFury native utility tokens). You can withdraw funds in BFG tokens and five popular coins (USDT, ETH, BTC, BNB, and TRX).
When you choose BFG, your payouts increase each time because you stake more BetFury tokens. You can trade cryptocurrencies like BFG on popular exchanges and win them by playing on the platform.
This Staking is quite simple because you can quickly start on an investor's path and withdraw any profits you make as you wish.
Convenience and Safety
The income generation period can be either flexible or lock-up. From the names, it is easy to understand that the first allows you to return assets at any time, and the second delays them for a week, a month, etc.
For instance, this period on BetFury is only 24 hours. Therefore, you can easily use your funds without waiting long.
Staking is not deception because the whole process is a mutually beneficial relationship between the stakers and the network. Therefore, security directly depends on the choice of the platform, so you should go with the one that has a good reputation.
It is possible to further lessen the risk by choosing a platform that works with top companies and provides a reliable and quick payment system that allows you to withdraw your funds whenever you want.
Staking vs. Mining: What's the Difference?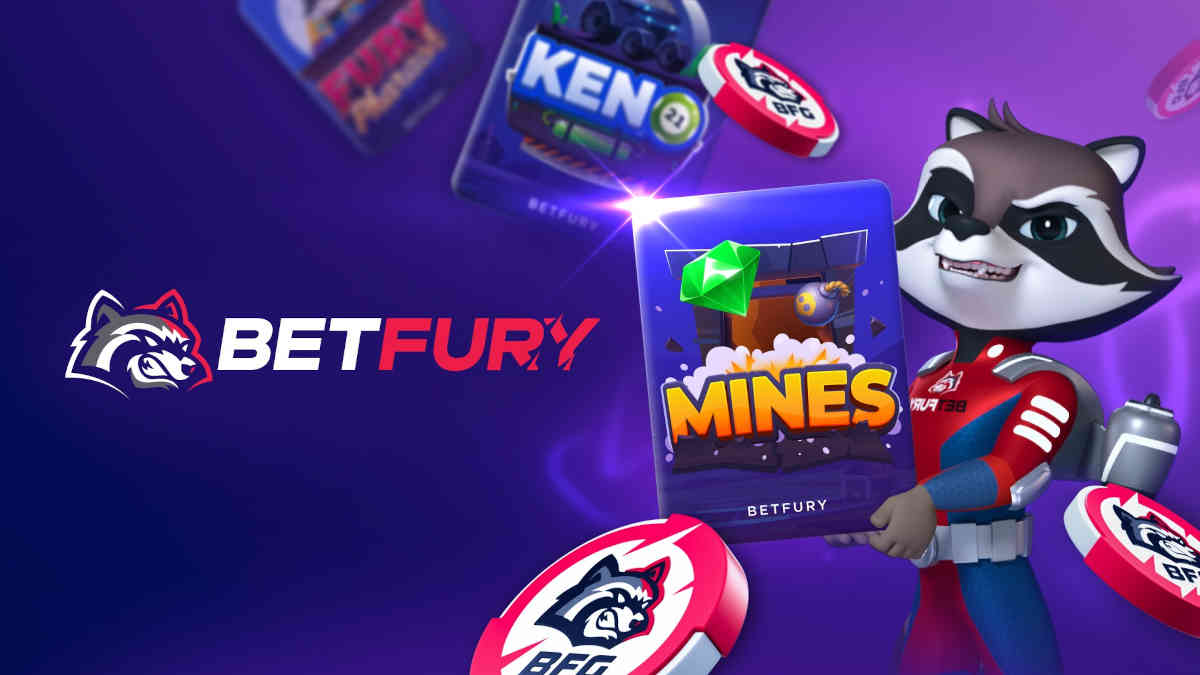 By now, many people are familiar with cryptocurrency mining – the process of creating new blockchain blocks, for which you also get rewards.
However, the main problem of mining is high power consumption and the need to have expensive equipment that performs complex calculations. To enter the mining market efficiently, you need at least 50 units of modern devices, a total cost of over $500 000!
Therefore, many crypto enthusiasts go into Staking because this alternative suits beginners and experienced investors.
Pros and Cons of Staking Cryptocurrency
Staking has strengths and weaknesses, like other similar opportunities in the crypto world. Let's summarize and highlight the main nuances that need to be considered.
Staking Advantages
Potential for high passive income.
Energy efficiency without the need for special equipment, unlike Mining.
There are no operative or maintenance expenses.
Stakers have a key role in the crypto project.
Investors have quick and easy access to their investments (provided you use a reputable platform)
Staking Disadvantages
The cost of cryptocurrency and the amount of payouts are not constant.
Possible periods of blocking the cryptocurrency (lock-up periods).
You need to share your income and pay fees.
When choosing a platform, it's important to pay attention to this. For example, on BetFury, there are no long lock-up periods, and the amount of potential income is easily calculated using the Staking calculator.
In three years, the BetFury ecosystem has paid out over $84 million in Staking Payouts, and thanks to its unique features and variety of crypto payouts, it has earned the trust and respect of most of its users.
Thus, more than 50% of all BFG tokens are in the hands of crypto investors, who have become key participants in this crypto project.
In conclusion, Staking is a unique passive income system that has become an entry point into the crypto world for many enthusiasts.
You can understand the mechanics of Staking on the example of the BetFury platform and slowly get started. There are always risks involved, though, so we advise you to only use the money you can afford to lose if things don't go as planned.
Disclaimer: Staking involves significant risks, and there is no guarantee you will earn money. This article is not financial advice, and mypokercoaching.com does not recommend or endorse any platforms, so please do your diligence. This article is an informative piece about crypto staking and the options it offers.